As a freelancer or entrepreneur, starting your business is like planting a seed. It takes plenty of time and money. Then you have to nurture it without knowing when the tree will finally take root and provide for you in return. It could be tough but when your gig starts to flourish, it makes all the hard work and dedication worth it.
Related Post: 50 Inspirational Quotes by Highly Successful Entrepreneurs
Undoubtedly, there will be times on that road from launch to success where you will have difficulty. When this happens, one of the best things you can lean on is expert advice and quotations from other successful startup founders and titans of industry who have been through even more than you have and have lived through it. The experience of a seasoned entrepreneur is extremely valuable for you on the road to success and no matter how the times have changed, the wisdom in their motivational quotes remain evergreen.
Here are 50 of the most motivational quotes from respected CEOs, founders, business tycoons and role models that will help you to stay in the right direction and tap into their wealth of experience for motivation whenever you need it the most.
50.
If you are not willing to risk the unusual, you will have to settle for the ordinary.

— Jim Rohn, American entrepreneur, author and motivational speaker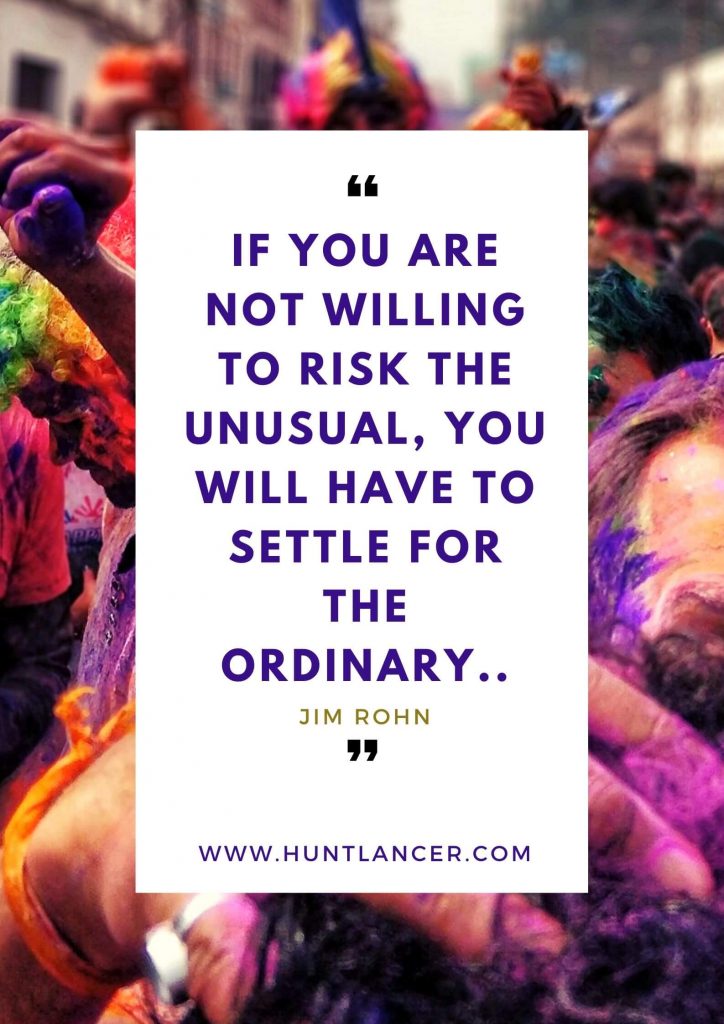 49.
Don't get distracted. Never tell yourself that you need to be the biggest brand in the whole world. Start by working on what you need at the present moment and then what you need to do tomorrow. So, set yourself manageable targets.

— Jas Bagniewski, founder and CEO of Eve Mattress.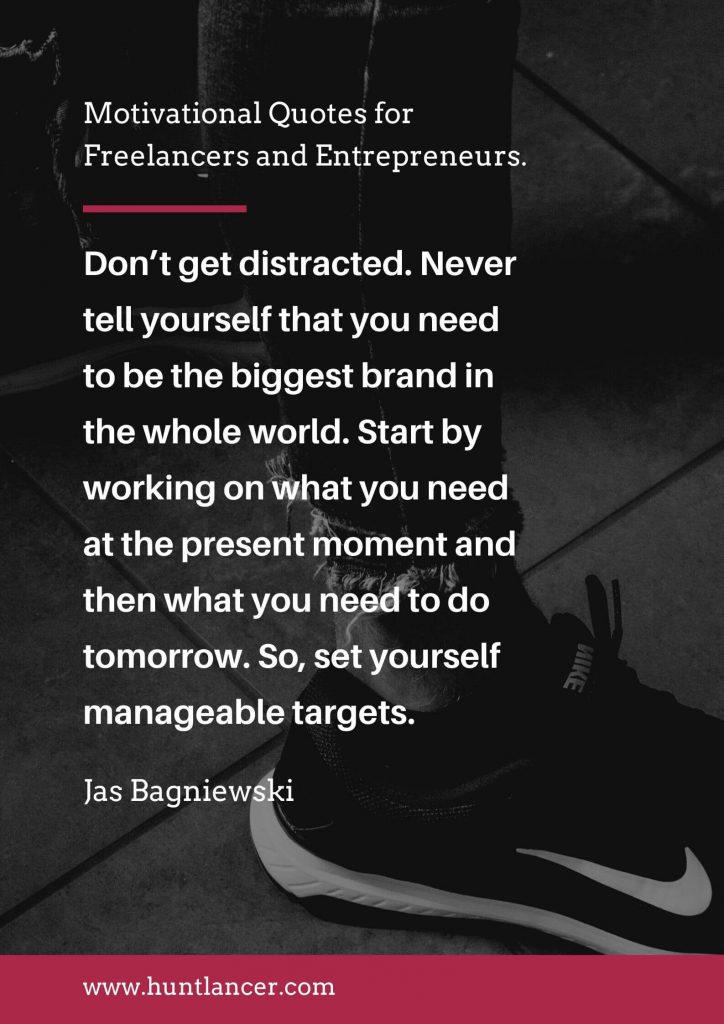 48.
Optimism is the faith that leads to achievement. Nothing can be done without hope and confidence.

— Helen Keller, American author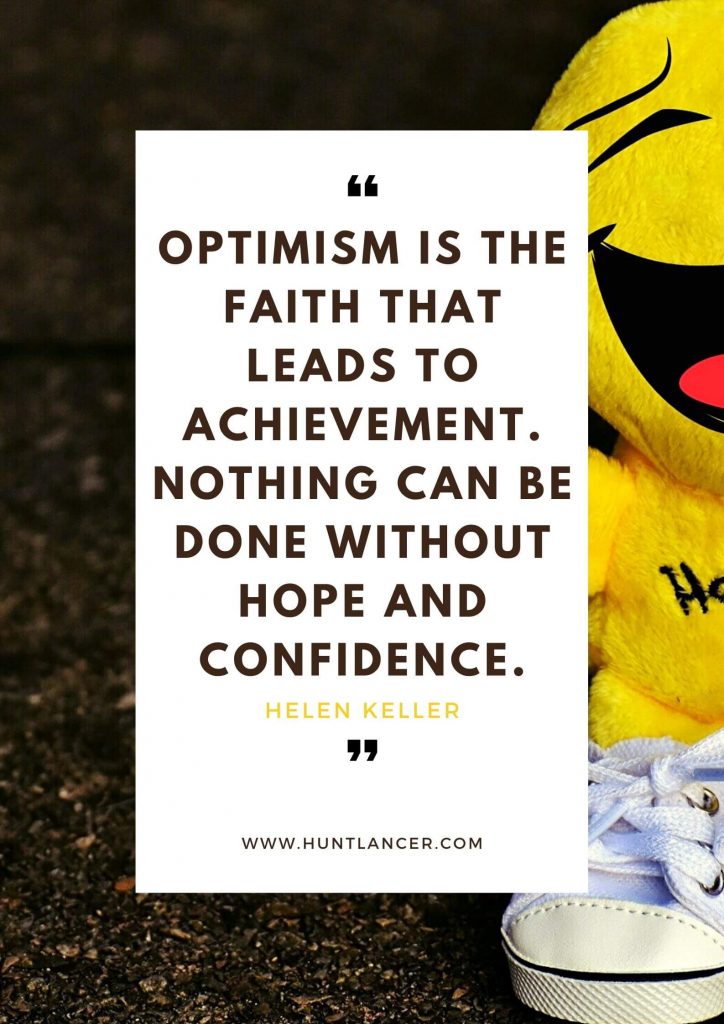 47.
Look up at the stars and not down at your feet. Try to make sense of what you see, and wonder about what makes the universe exist. Be curious.

— Stephen Hawking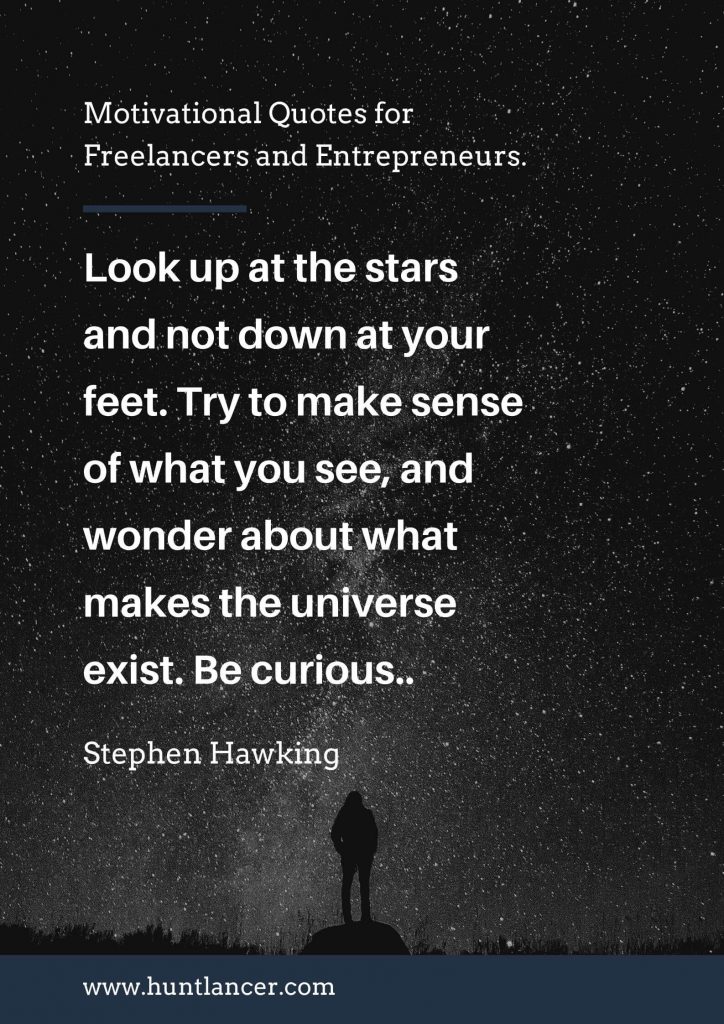 46.
Pleasure in the job puts perfection in the work.

— Aristotle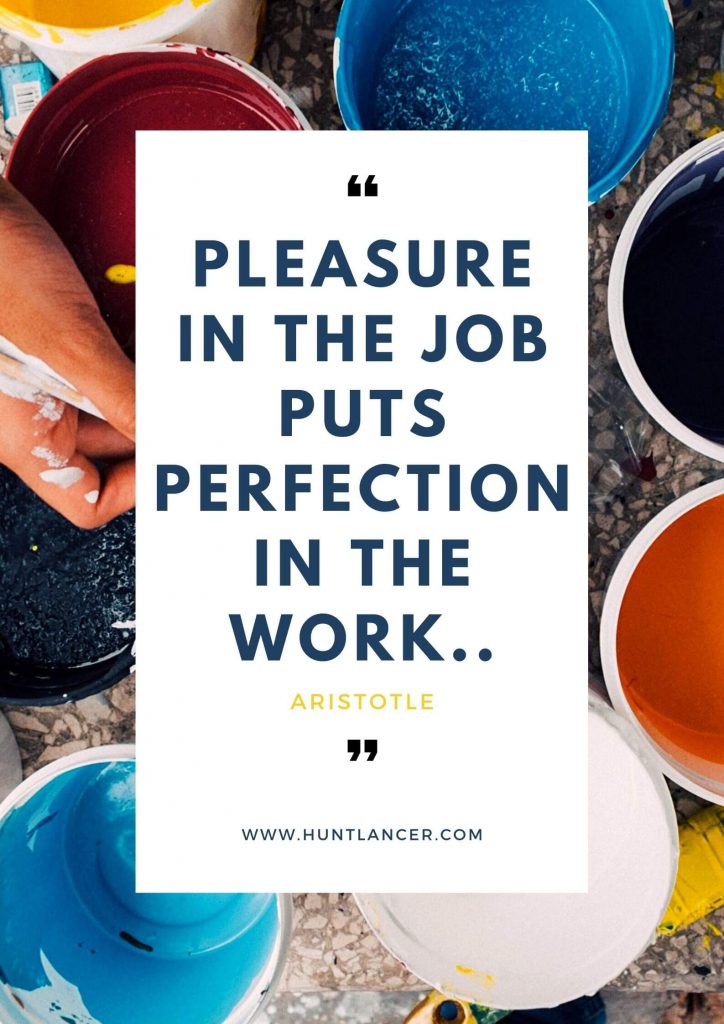 45.
People Who Are Crazy Enough To Think They Can Change The World, Are The Ones Who Do.

— Rob Siltanen, The Creator of "Think Different" Apple Campaign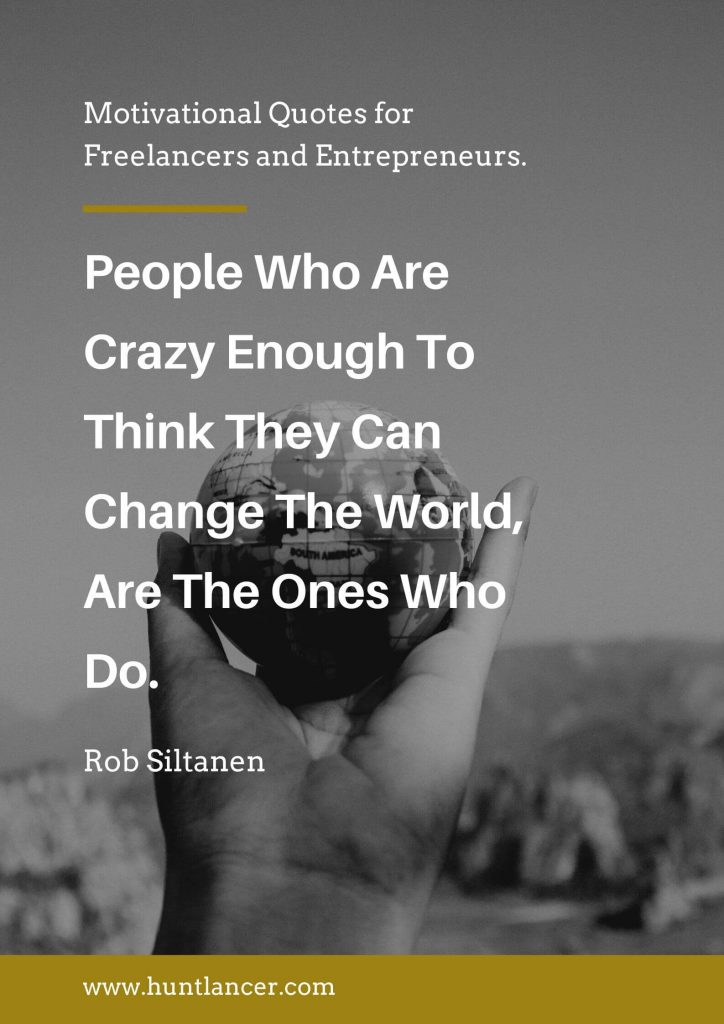 44.
If You Are Working On Something That You Really Care About, You Don't Have To Be Pushed. The Vision Pulls You.

— Steve Jobs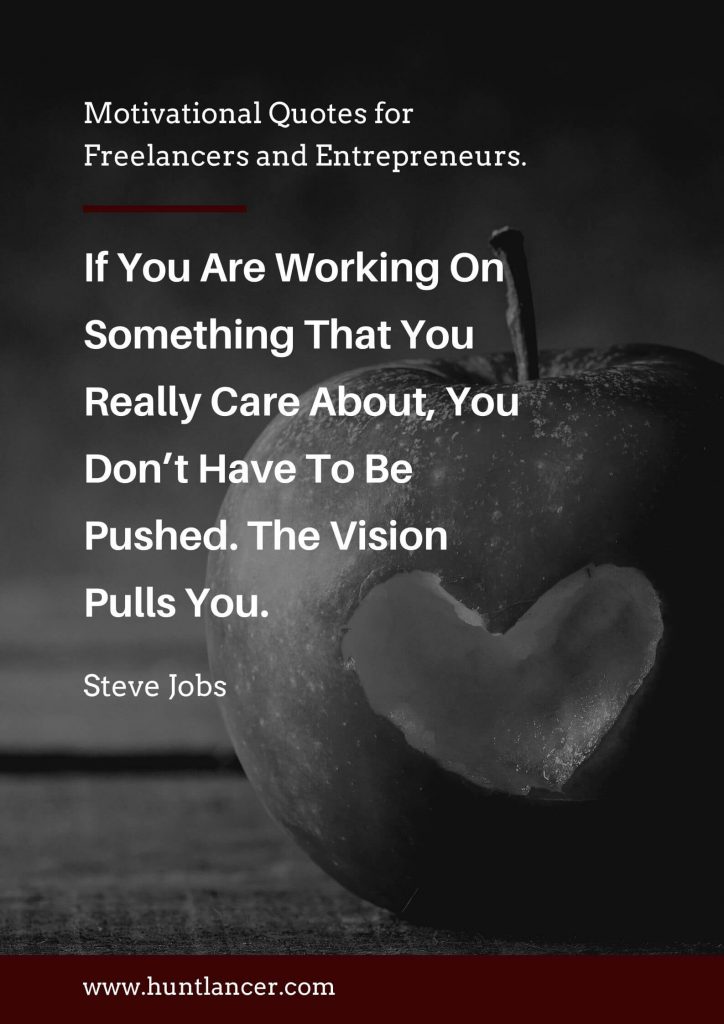 43.
There is only one thing that makes a dream impossible to achieve: the fear of failure.

— Paulo Coelho, The Alchemist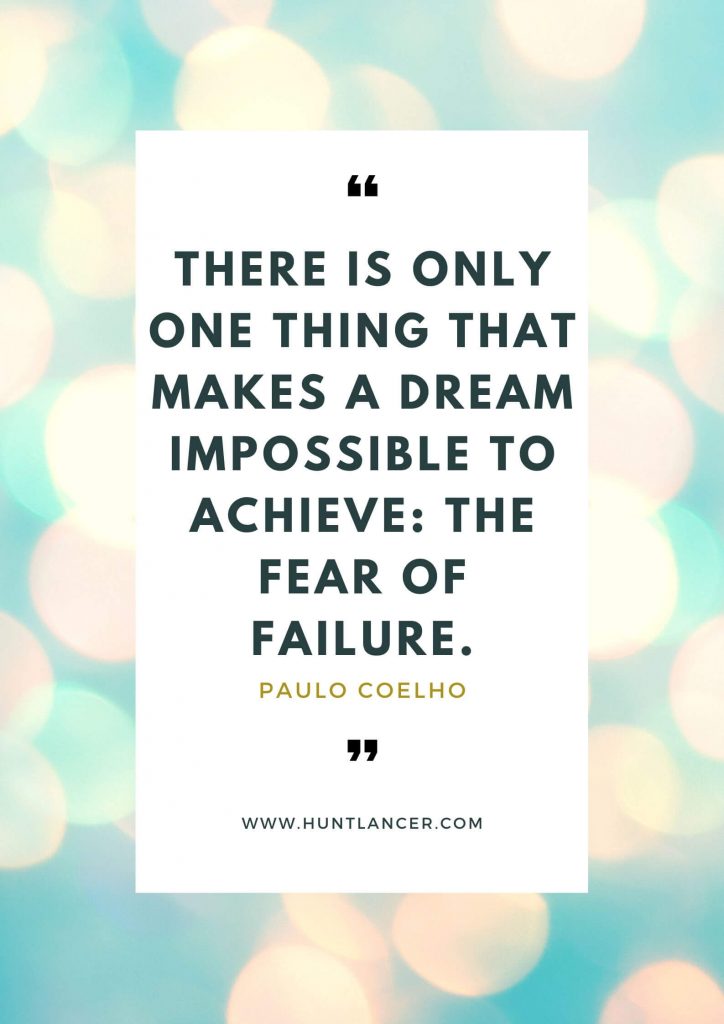 42.
Entrepreneurs Are Great At Dealing With Uncertainty And Also Very Good At Minimizing Risk. That's The Classic Entrepreneur.

— Mohnish Pabrai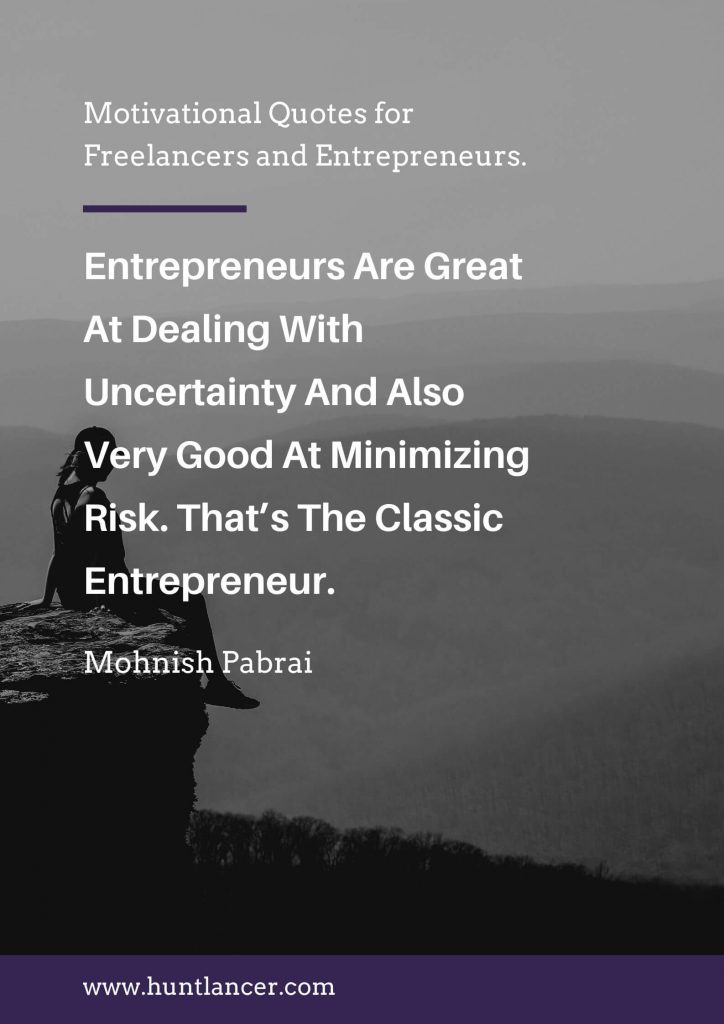 41.
We Generate Fears While We Sit. We Overcome Them By Action.

— Henry Link, American psychologist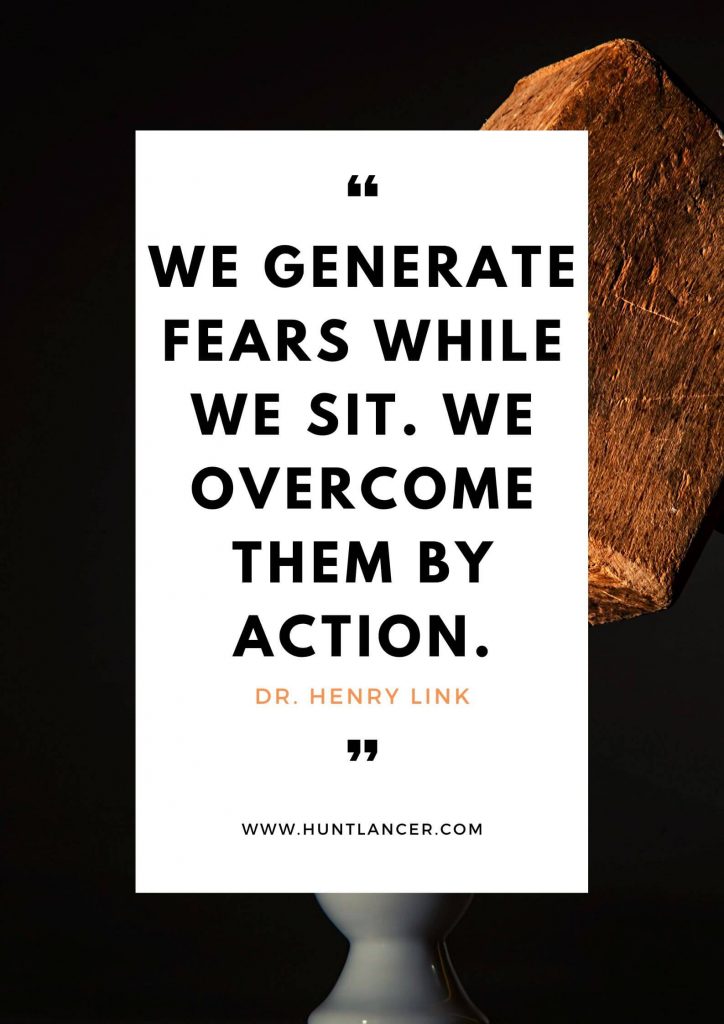 40.
Do not let arrogance go to your head and despair to your heart; do not let compliments go to your head and criticisms to your heart; do not let success go to your head and failure to your heart.

— Roy T. Bennett, The Light in the Heart