9.
Your most unhappy customers are your greatest source of learning.

— Bill Gates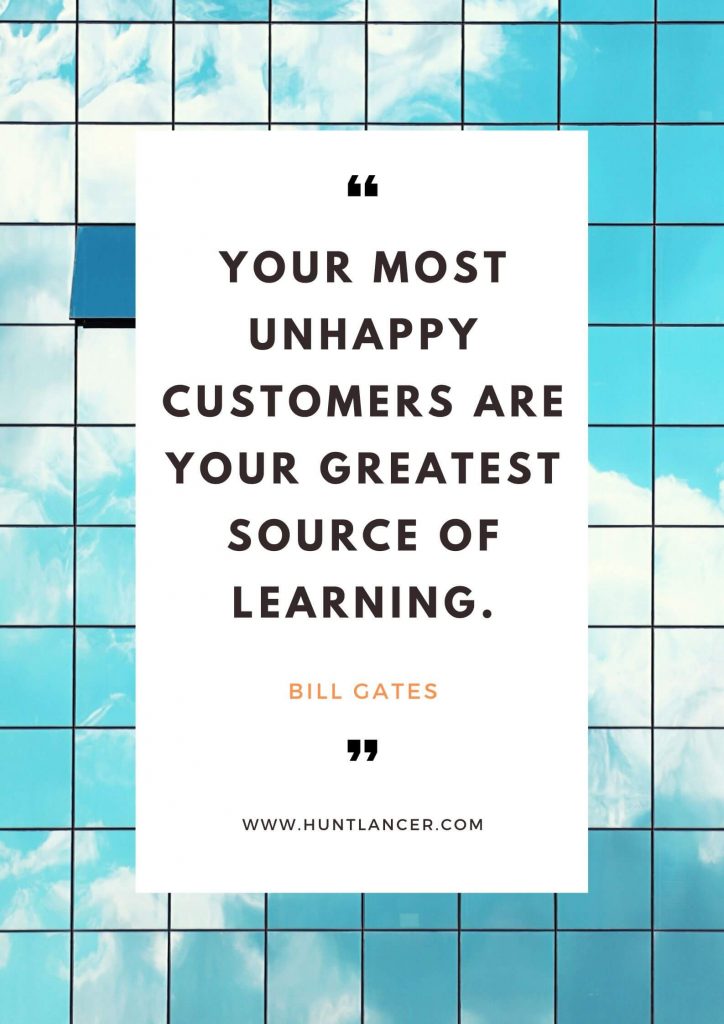 8.
The cover-your-butt mentality of the workplace will get you only so far. The follow-your-gut mentality of the entrepreneur has the potential to take you anywhere you want to go or run you right out of business – but it's a whole lot more fun, don't you think?

— Bill Rancic, American entrepreneur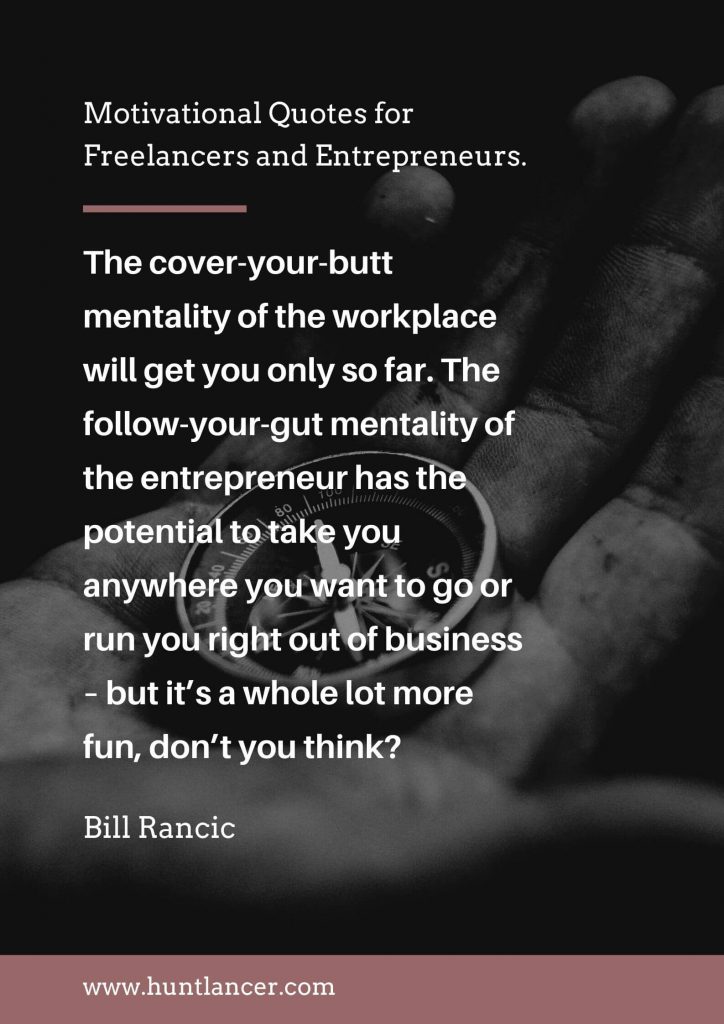 7.
Don't worry about failure; you only have to be right once.

— Drew Houston, Co-founder and CEO of Dropbox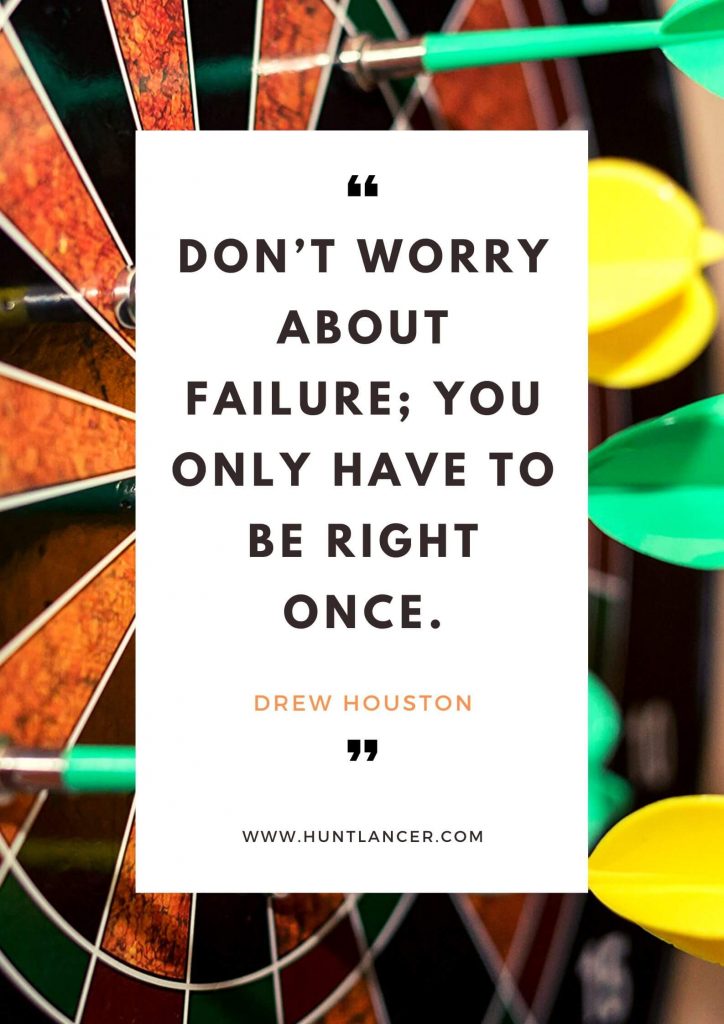 6.
No matter how much experience you have, how many degrees you have, or how well known you have become — there is always something new to learn. Don't rest on your past experiences. If you do nothing to improve your skills, you won't stay where you are.

— Laura Spencer, American actress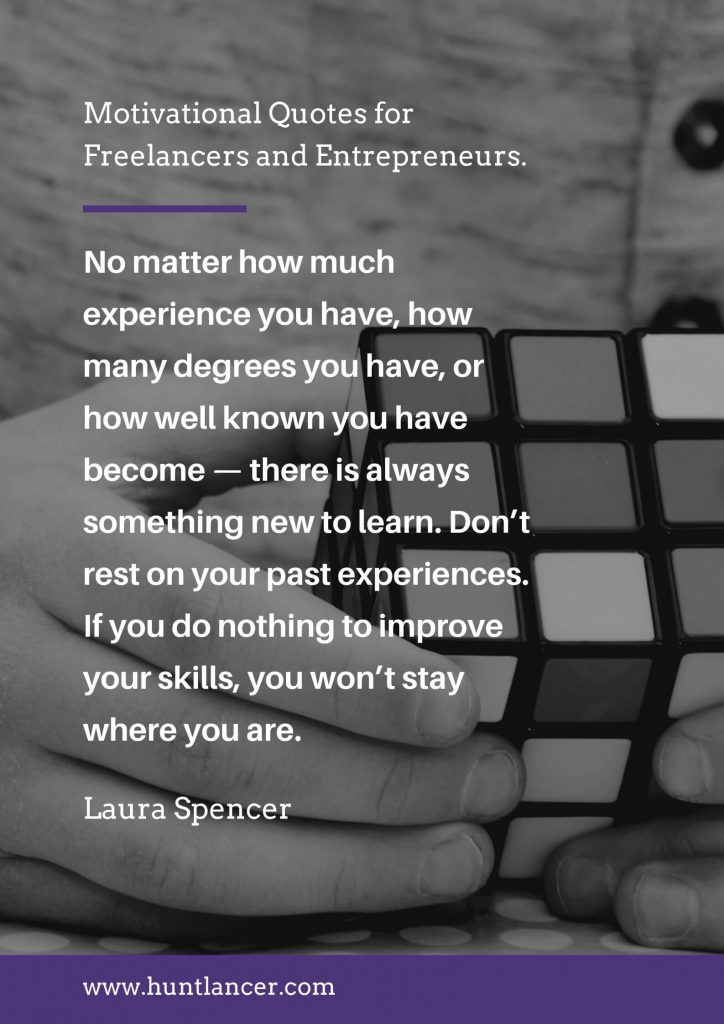 5.
Someday is Not a Day in the Week

— Sam Horn, Author of 8 Bestselling Books from New York Publishers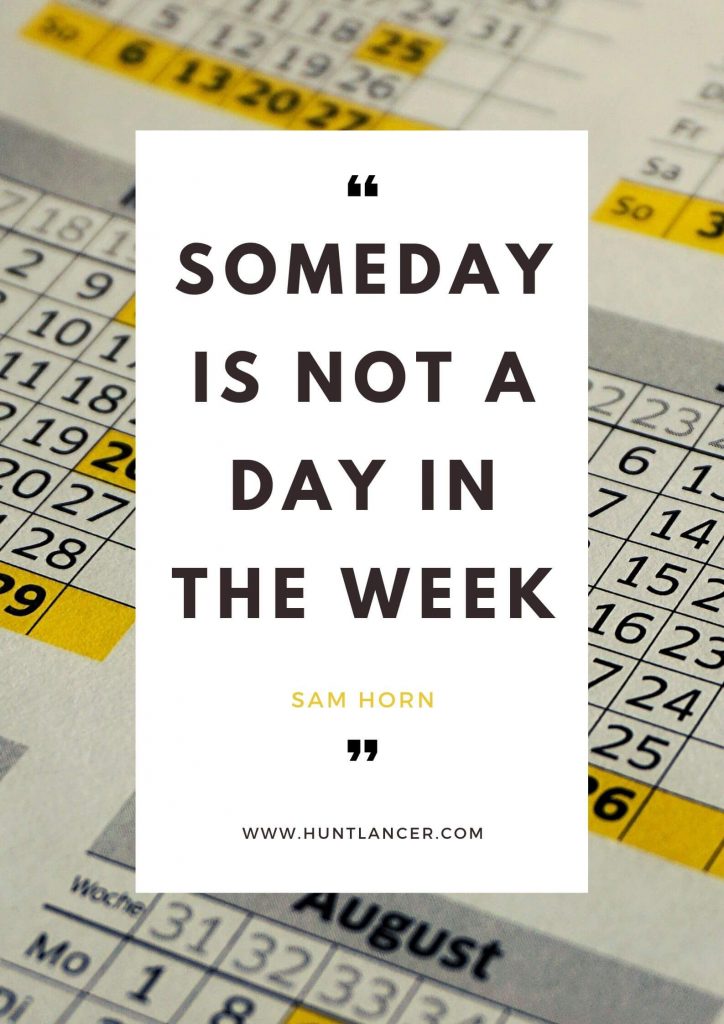 4.
My son is now an 'entrepreneur'. That's what you're called when you don't have a job.

— Ted Turner, American entrepreneur, the founder of the news network – CNN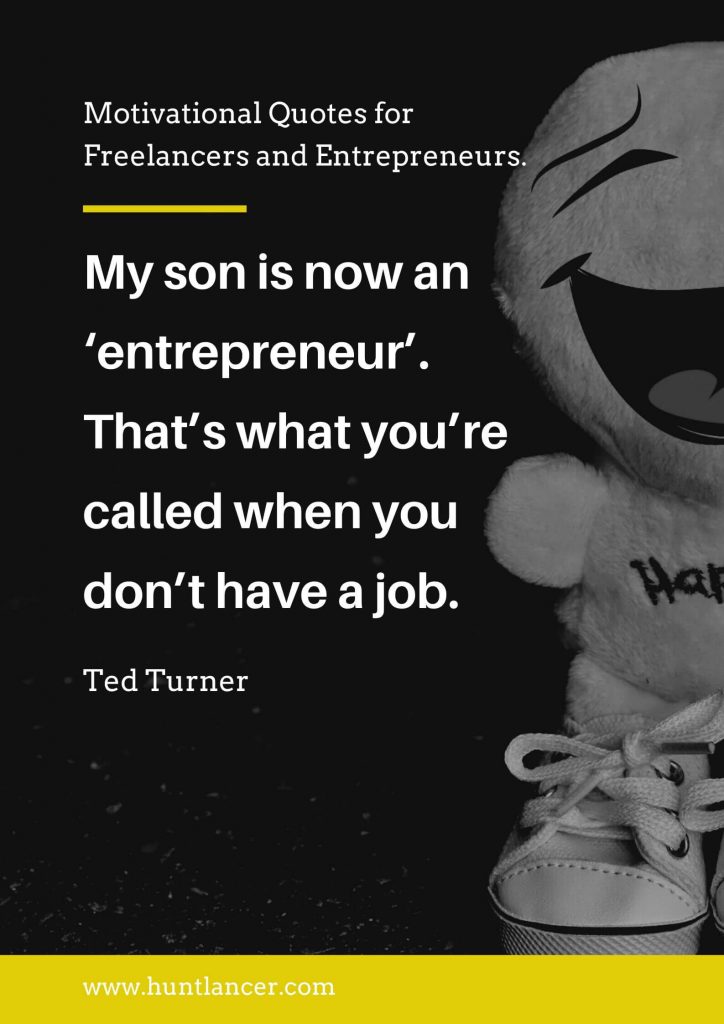 3.
Every day I get up and look through the Forbes list of the richest people in America. If I'm not there, I go to work.

— Robert Orben, famous American comedy writer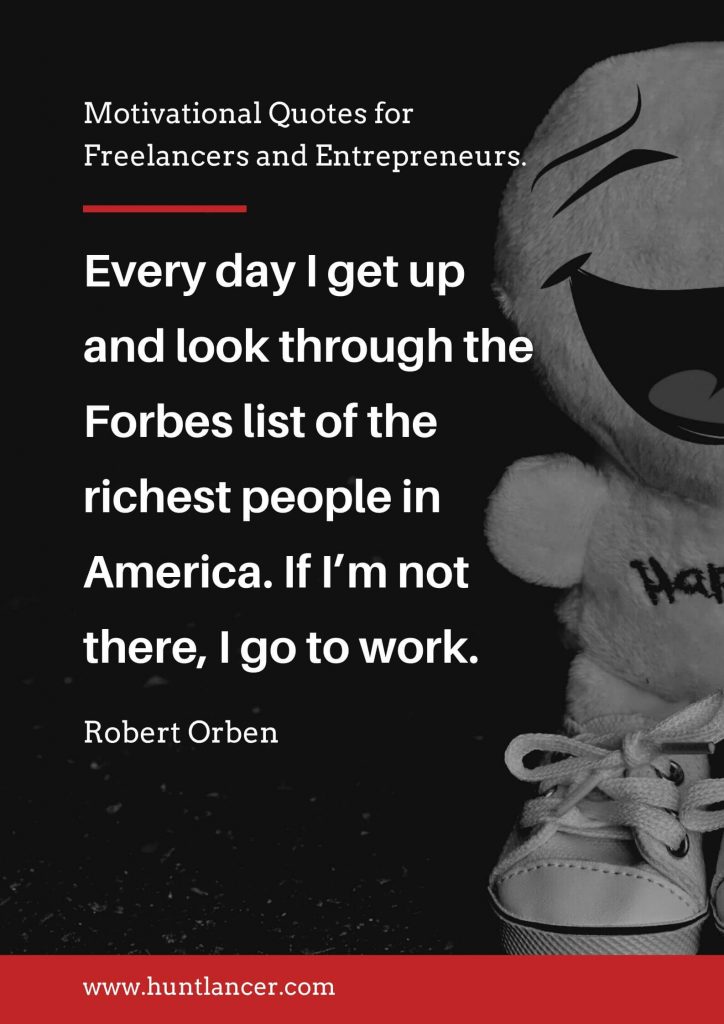 2.
The elevator to success is out of order. You'll have to use the stairs, one step at a time.

— Joe Girard, American salesman, best-selling author and inspirational speaker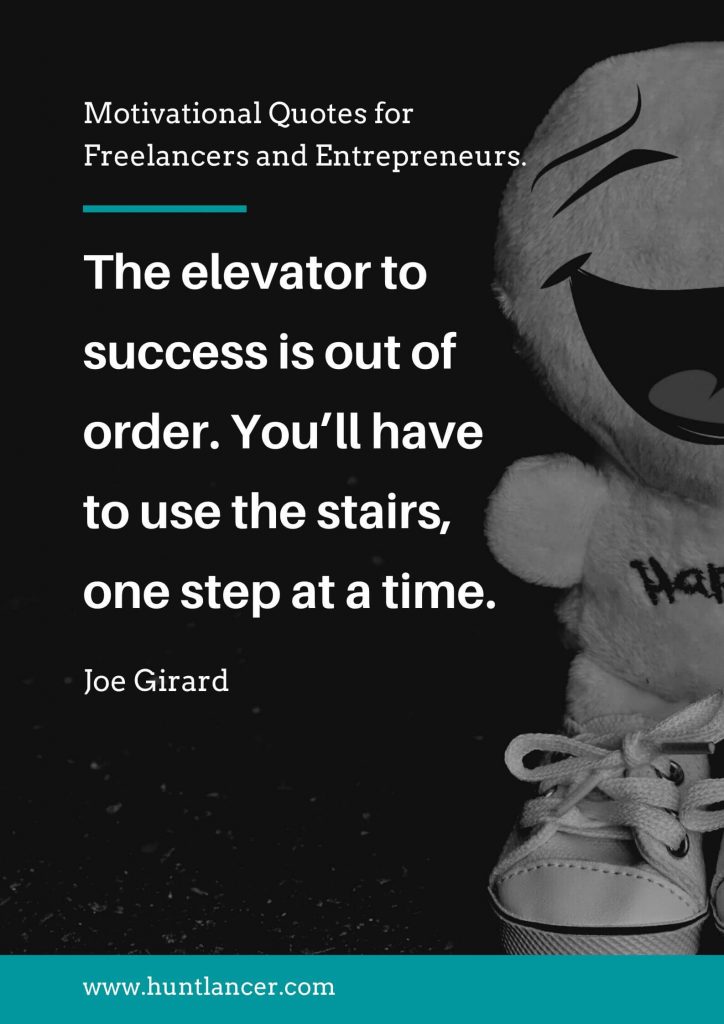 1.
People often say that motivation doesn't last. Well, neither does bathing – that's why we recommend it daily.

— Zig Ziglar