For an artist, there is no limit to what you can create, what tools you can use and what subject matter you can portray. Whilst there are certain styles that are more conventional and considered traditional, like paint to canvas or ink on paper, the possibilities of how to create and exhibit your art are endless, with more unconventional styles being lauded.
A trend among some of the top illustrators around the world is to fuse convention with unique, by creating original designs for classic playing cards.
Related Post: 80+ Iconic Movie Poster Remakes by Top Independent Artists Today
We're all familiar with the standard motifs of playing cards: the four different suits, hearts, diamonds, spades, clubs, the joker cards, aces and the Jack, Queen and King. But these are playing cards like you've never seen them before.
The illustrators that we have featured below rethink the traditional iconography of playing cards, and inject their personal, artistic style into the design, and the results are epic. From careful, precise illustrations inspired by mathematics, to minimalist, neutral colours. From floral paintings, to famous singers.
Our talented illustrators prove that, with custom playing cards, nothing is off limits, as they strive to usurp the classic, card design and make it their own.
NFT Playing Cards Collective Art Project by Huntlancer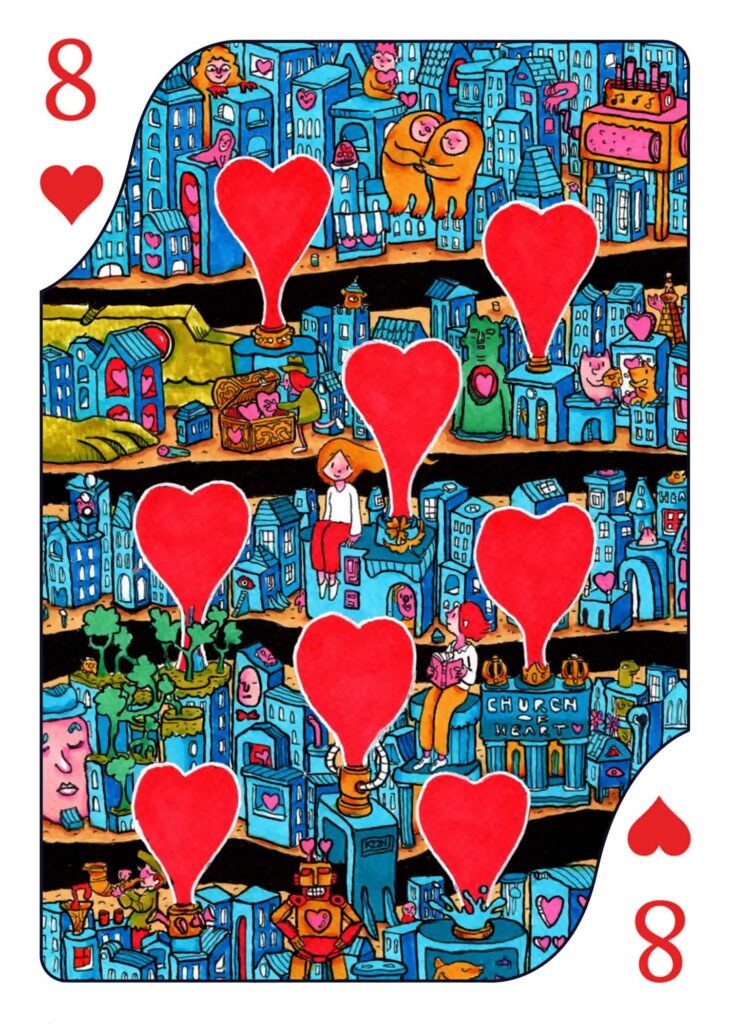 ---
Math Playing Cards by Diana Stanciulescu, Romania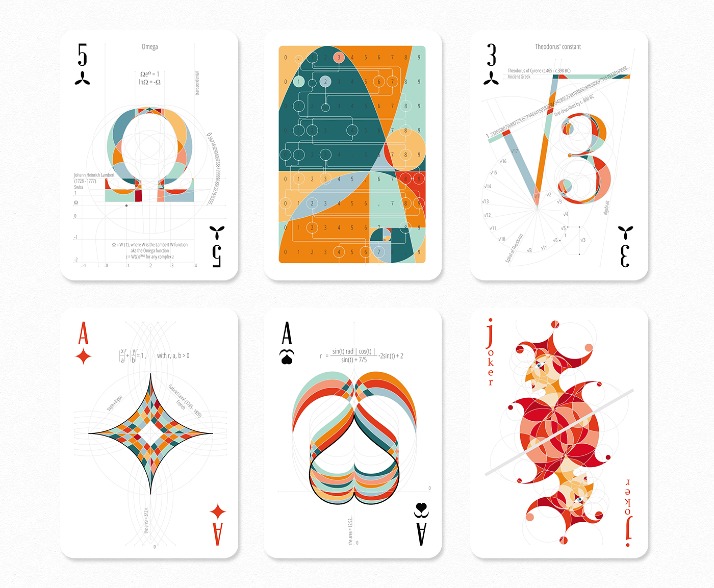 ---
Meadowlark Playing Cards Deck by Russ Gray, USA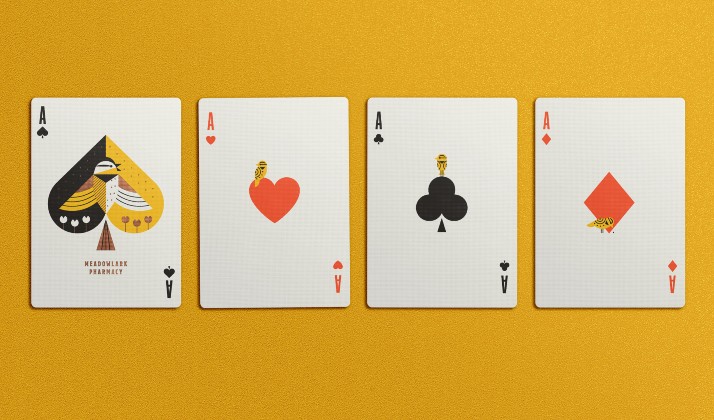 ---
Deck of Cards Design by Stefia Nissi Mulia, Indonesia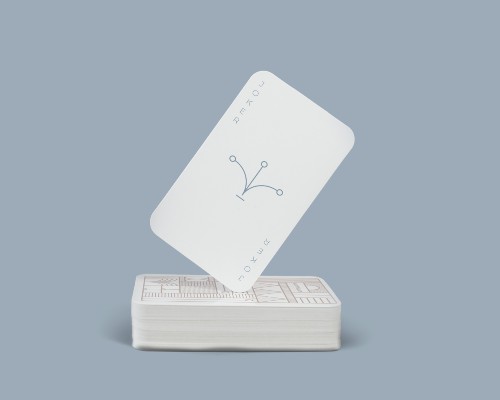 ---
Chinese Dynasties Poker Playing Cards by Fabian Hung, Taiwan
---
The Illusionist Playing Cards Concept by Peter Voth, Germany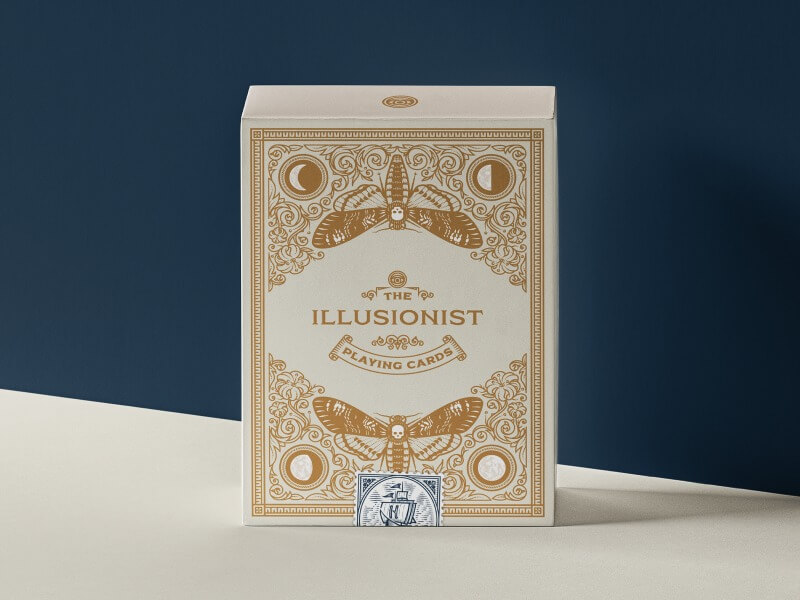 Related Post: 24 Creative Logo Designers to Hire Online in 2020
---
Custom Bicycle playing cards by Raul Urias, Mexico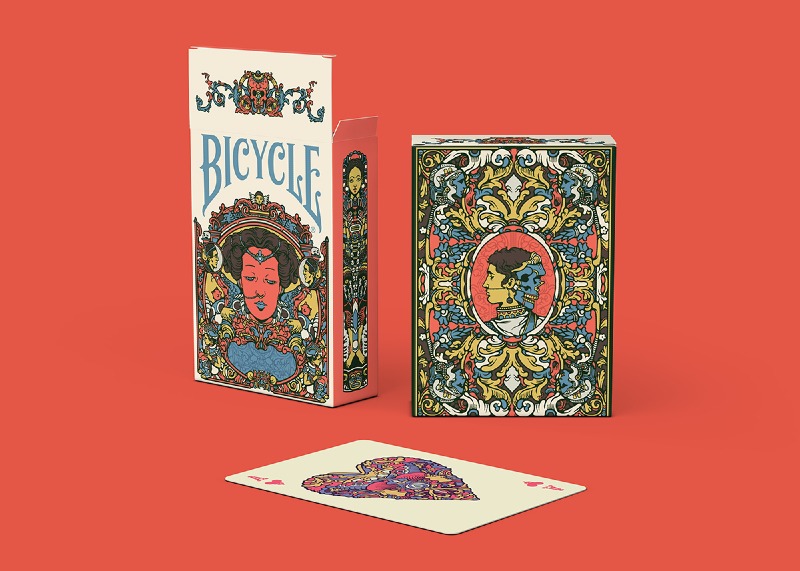 ---
Into the Weird Playing Cards by Jenny Gebhardt, Germany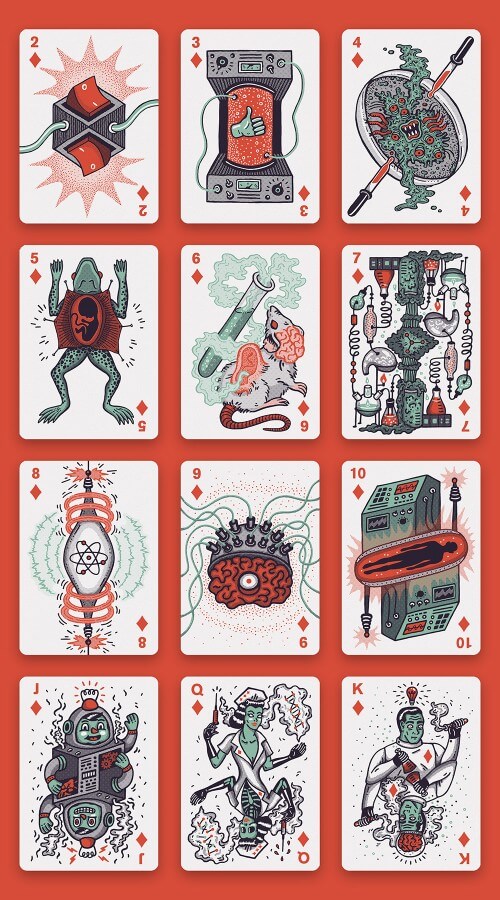 ---
Hipsteria Minimalist Playing Cards by Slava Shestopalov, Ukraine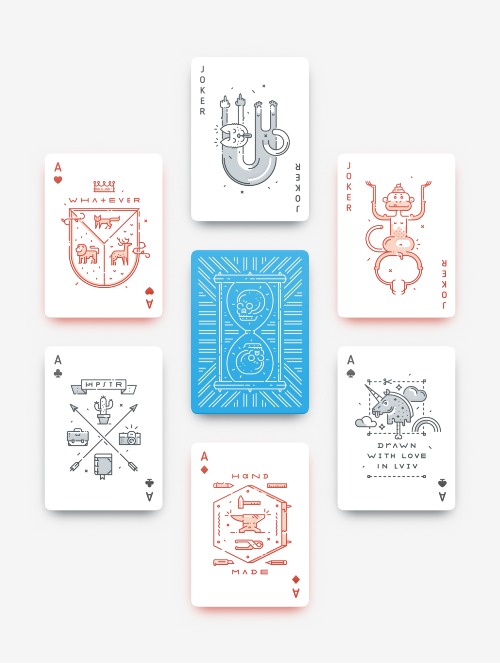 ---
High Victorian Playing Cards by Joe White, UK
---
Messymod Playing Cards by TRÜF Creative, USA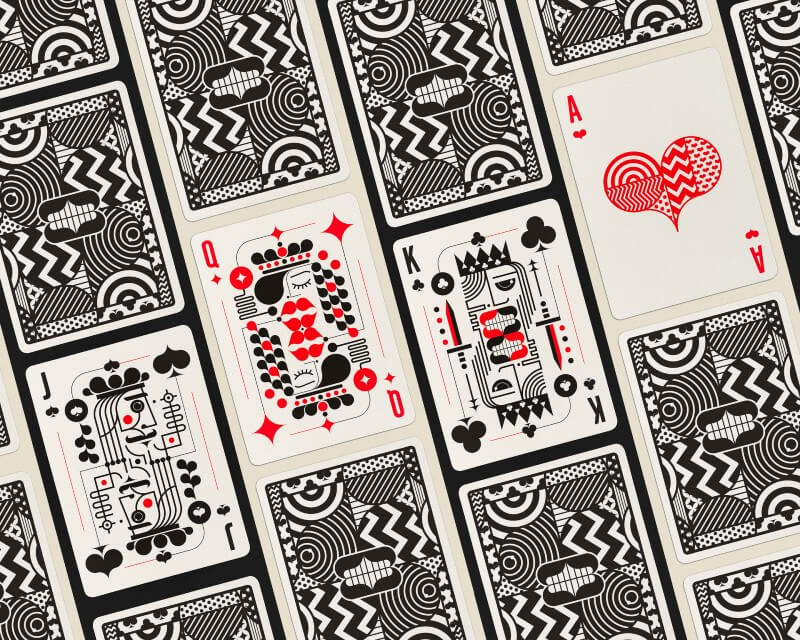 ---
Iron Spades & Iron Clays 200 by Chad Michael, USA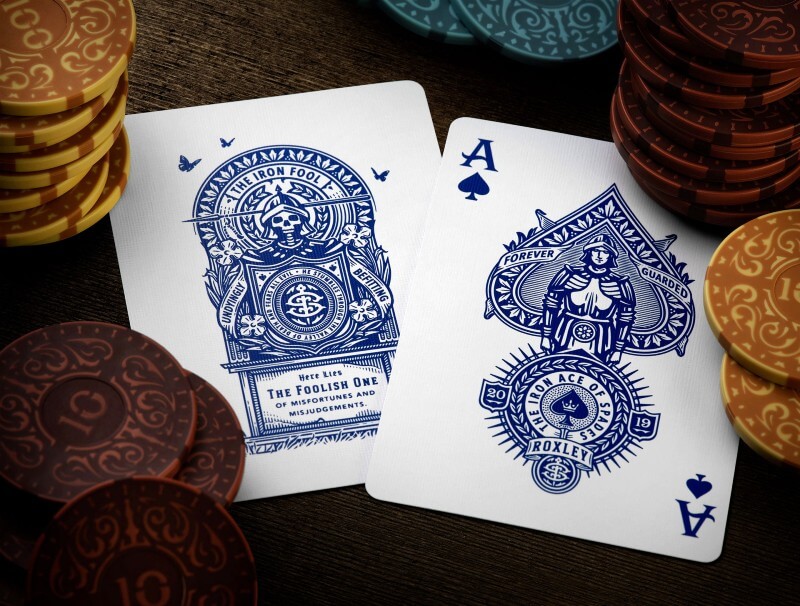 ---
Playing Cards by Junaida, Japan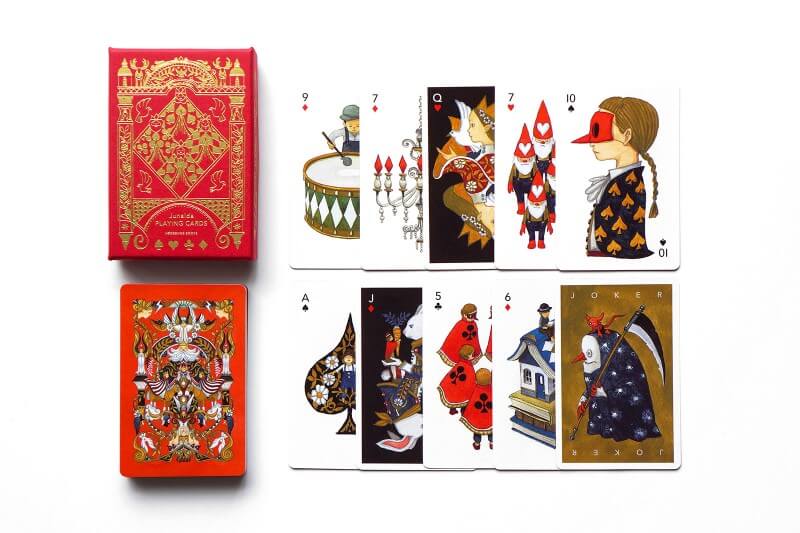 ---
Stranger Things Playing Cards by Lyss Rachele Engel, USA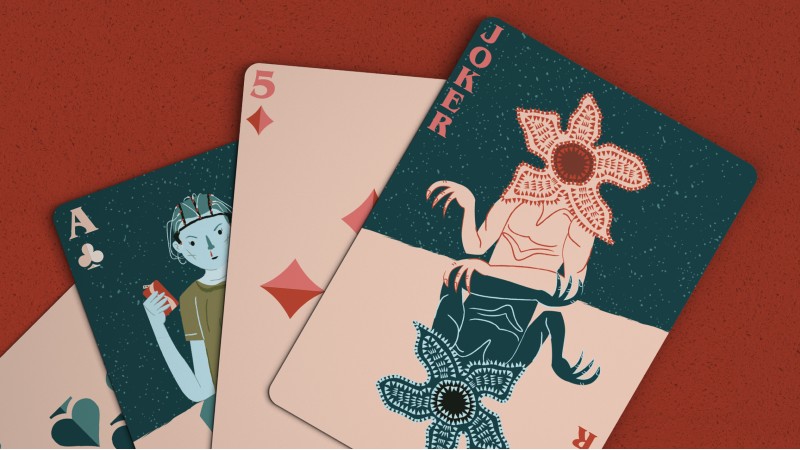 ---
Vineyard Designed Playing Cards by Luks Piekut, Poland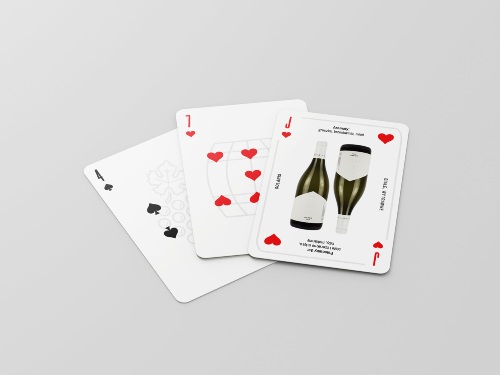 ---
Flora Magica by Aitch, Romania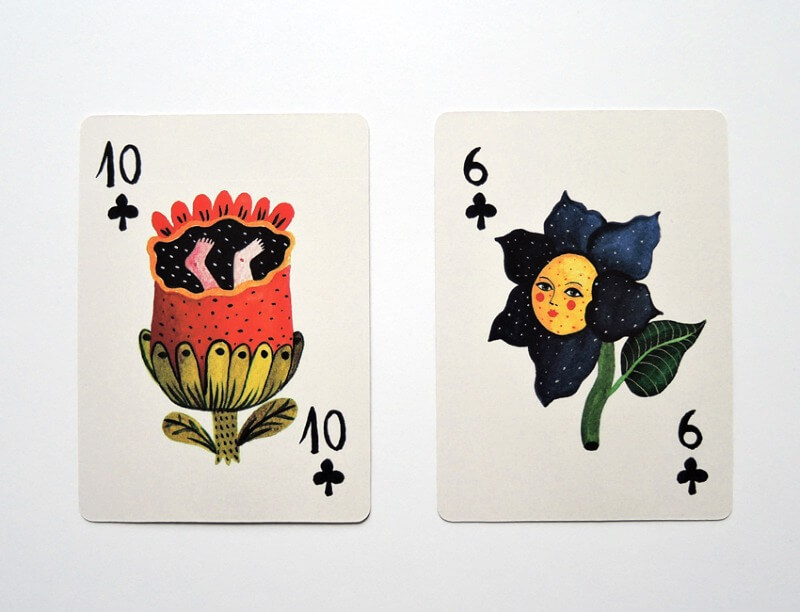 ---
Flourish by Rosette Heights, USA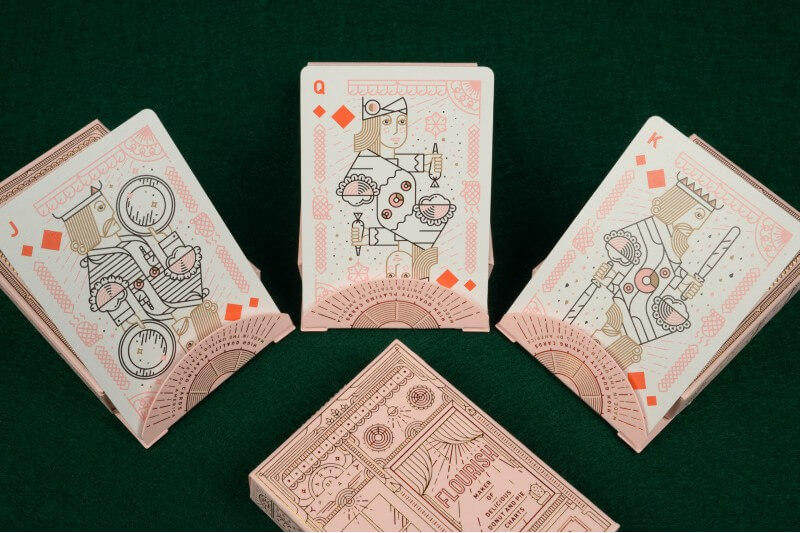 ---
Nathan Love Playing Cards by Tim Probert, USA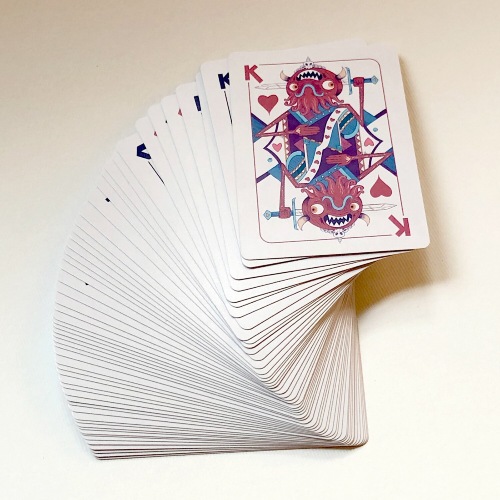 ---
Playing cards by Ludmila Sheviakova, USA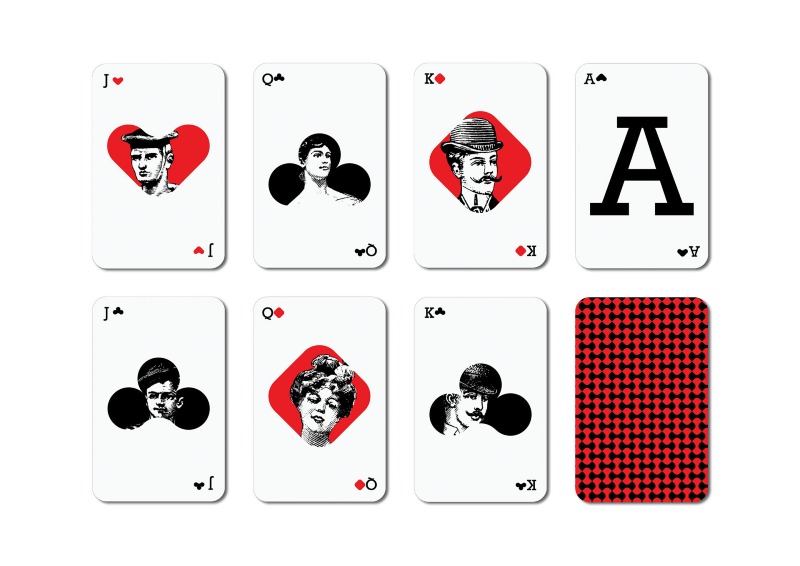 ---
POP Divas Playing Cards by Ramon Vahos, Australia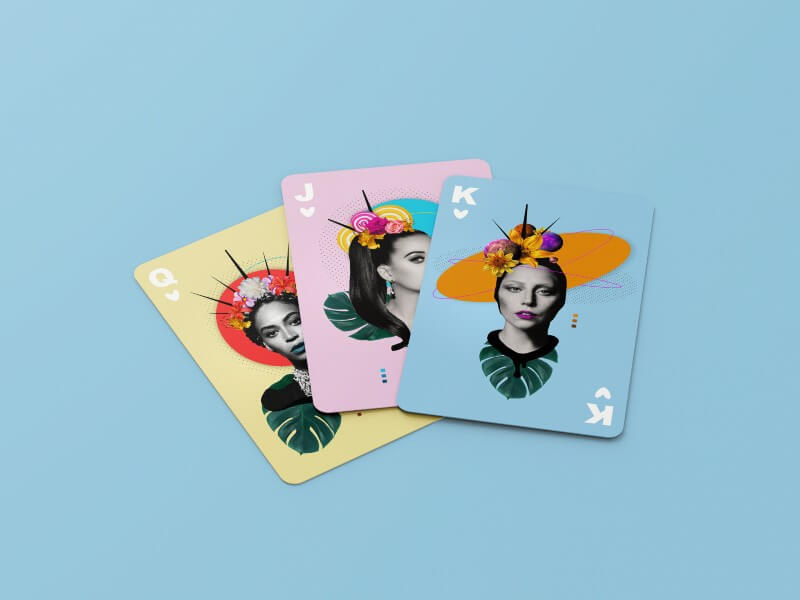 ---
Colorful Playing Cards by Camila Rosa, Brazil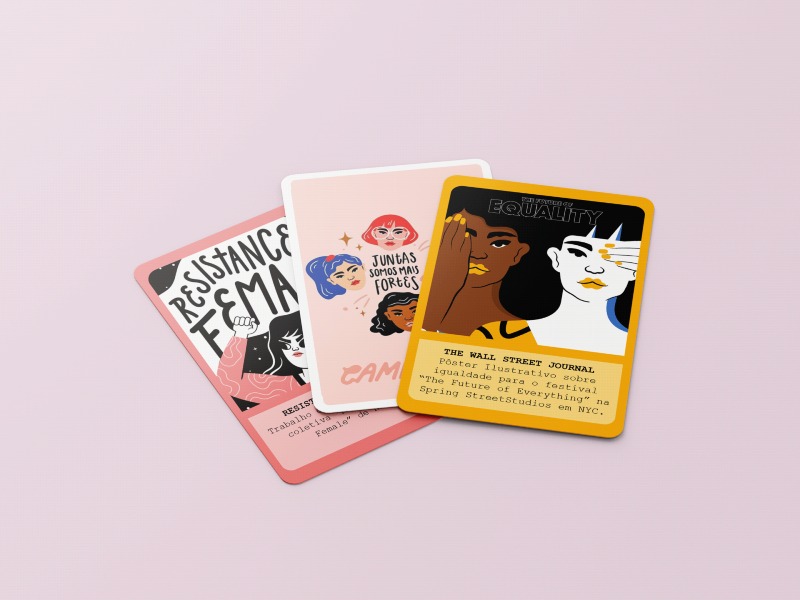 ---
Brosmind Bicycle Deck by Juan and Alejandro Mingarro, Spain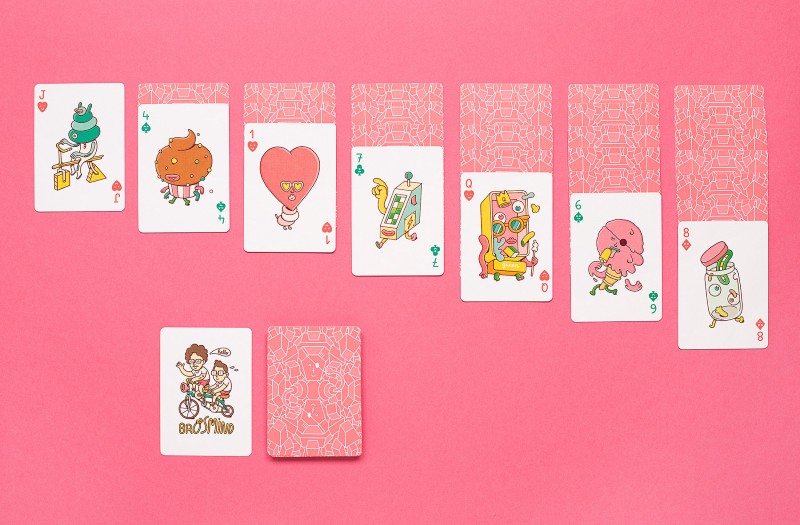 ---
Fair Play by Sarah Elly, USA
---
Illustrated Playing Cards by Yinfan Huang, USA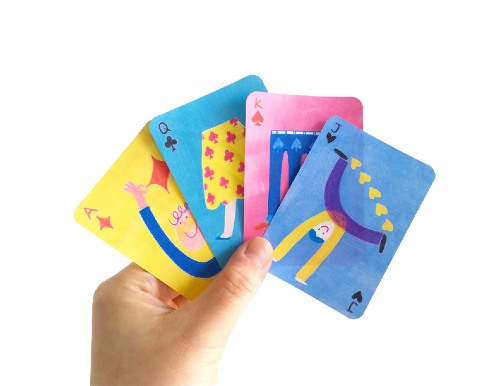 ---
Whimsical Playing Arts by Oksal Yesilok, Turkey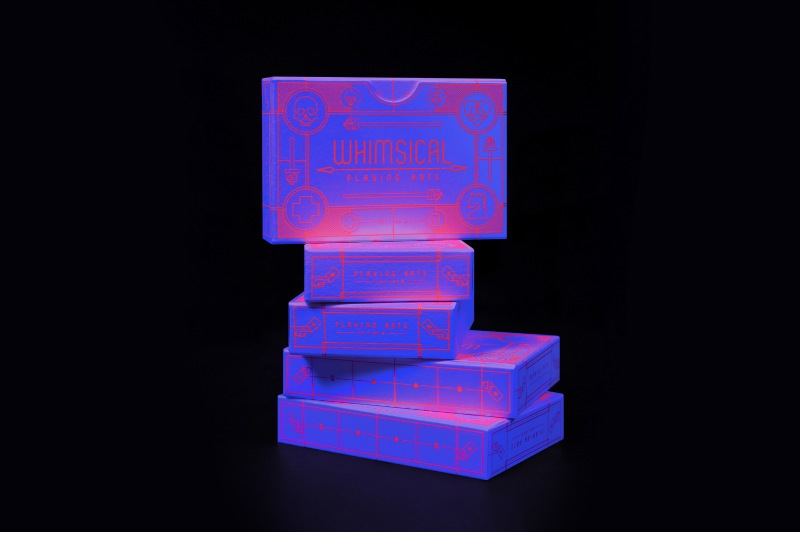 ---
Playing Cards by Anastasiya Khoroshilova, Russia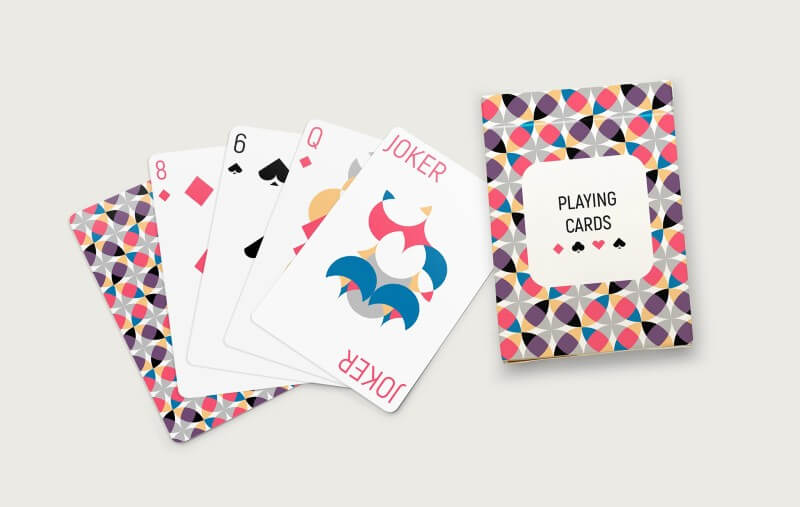 ---
Playing Arts Custom Playing Cards Deck by 55 Selected International Artists

---
With our illustrators' custom playing cards there is a design for everyone. There are vibrant cartoons for younger players and politically charged feminist designs for all the poker playing activists out there. Our featured artists are ready and available to be contacted for work, so drop them a message and get your hands on your own original playing card pack.