Street artist known as Mantra has used their talent to transform buildings into specimen boxes depicting different species of butterfly.
Plain concrete walls and faded brick facades have been been completely remodeled into gorgeous depictions of hyper-realistic butterfly murals encased behind glass.
These butterflies can be spotted all around the world, from Sweden to Mexico, yet not all are conveyed within specimen cases. Some are flying free, others are depicted flying alongside other butterflies, but all are native species to the area he is painting in.
Suggested Post: International Art Galleries Looking for New Artists
Mantra has perfected the art of realistic illusion, as the butterflies look ready to fly off the side of these buildings and join their counterparts fluttering past.
Whilst Mantra has stuck mostly to buildings as the staging for his art, you can also find examples of his work in abandoned buildings, museums, or offices, and they all successfully bring some life and colour into the space.
Check out some of Mantra's beautiful designs below.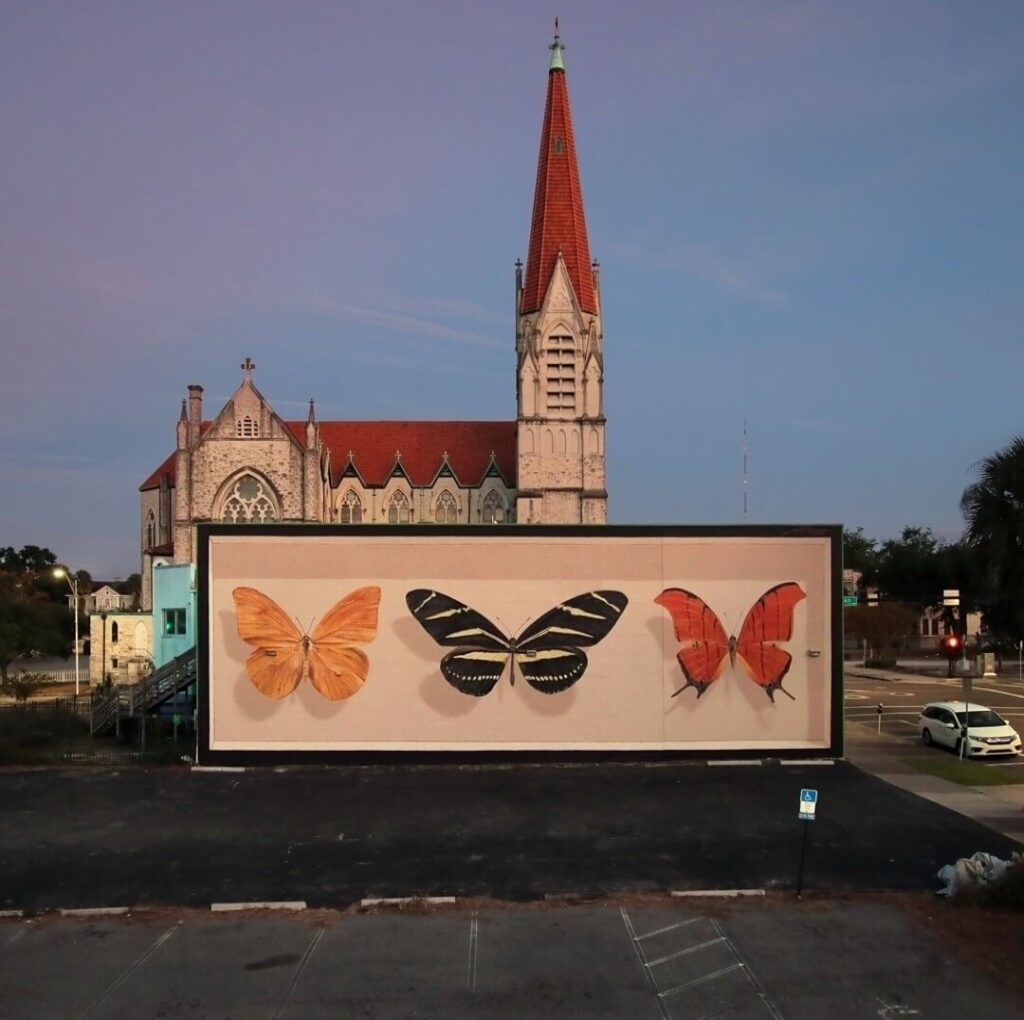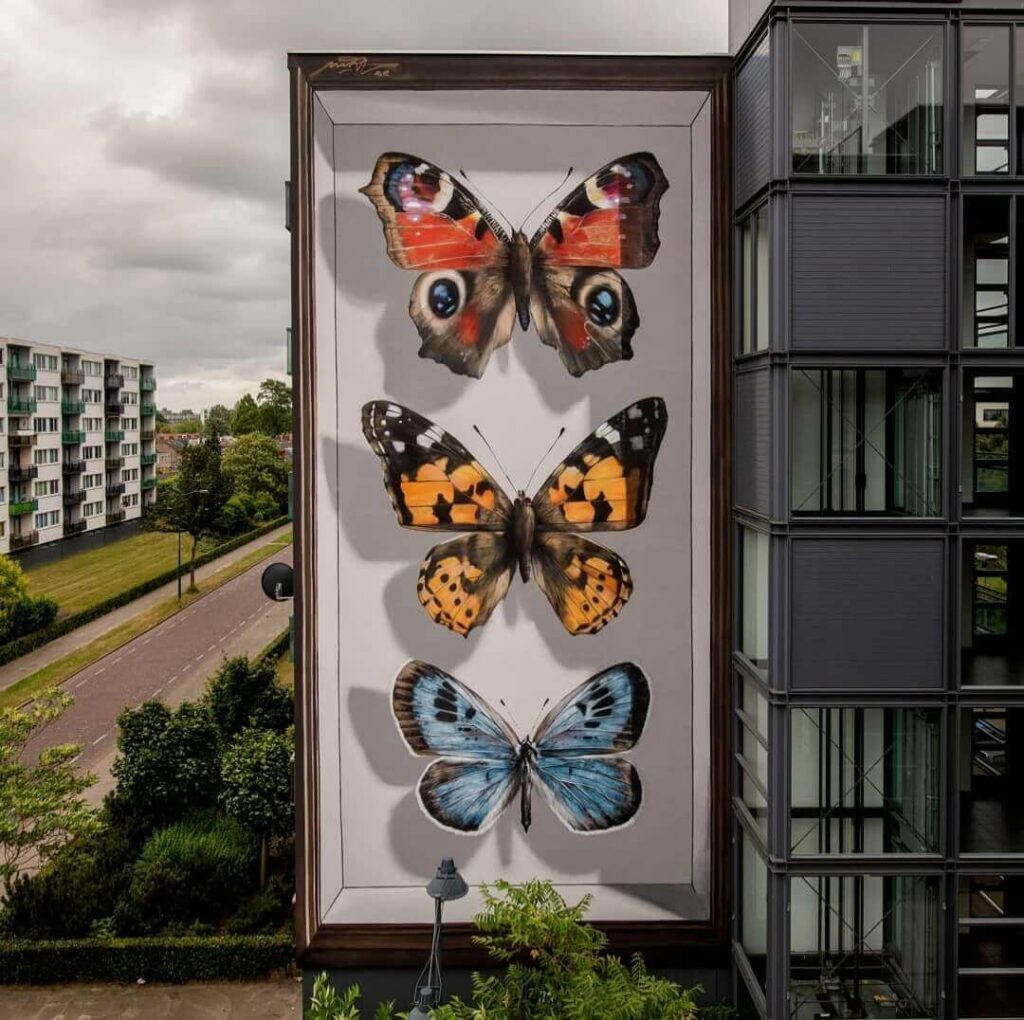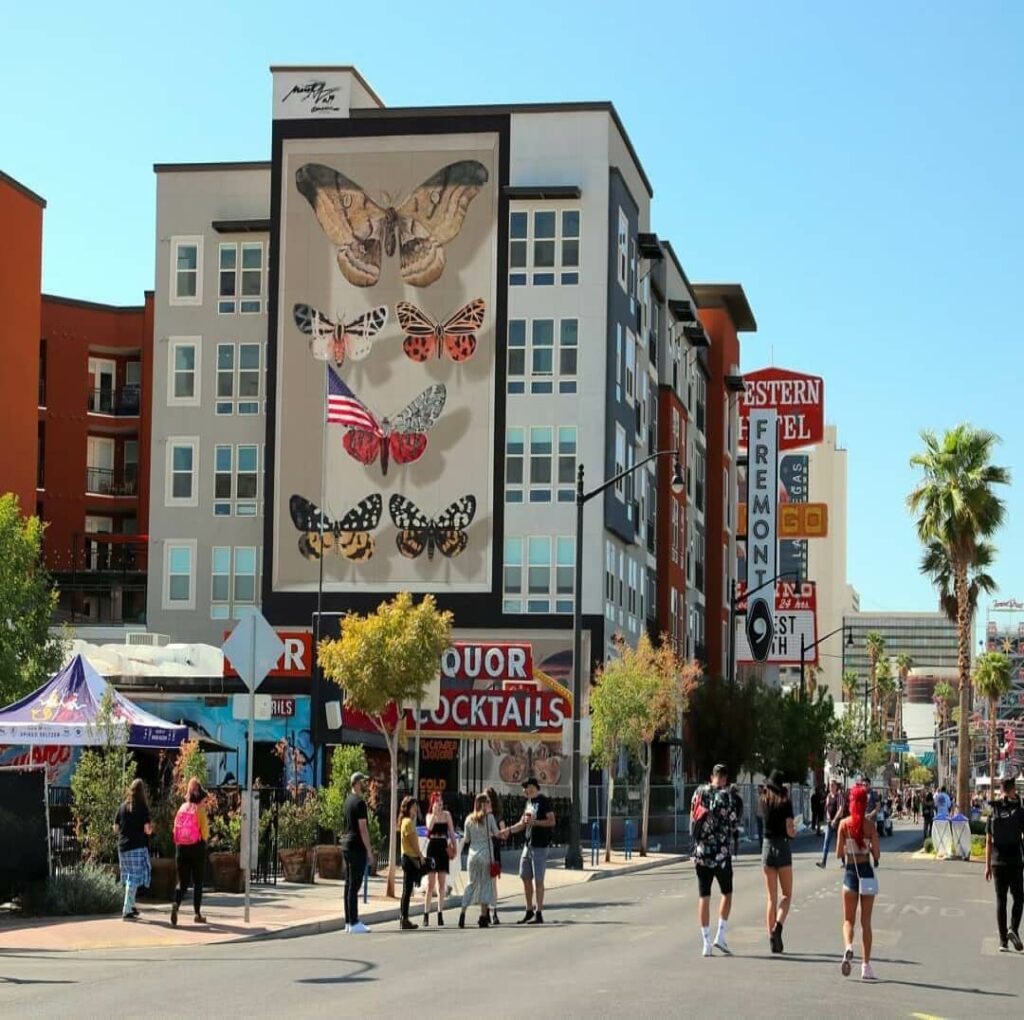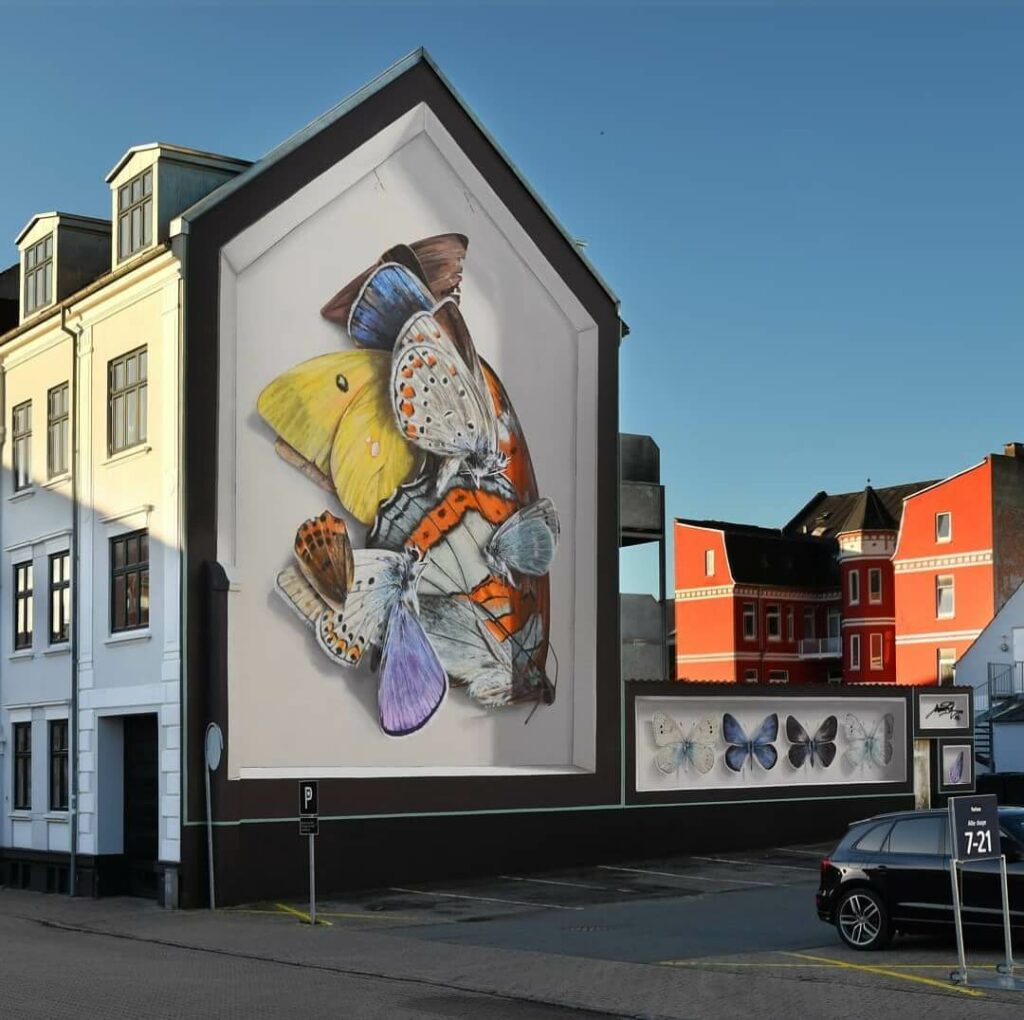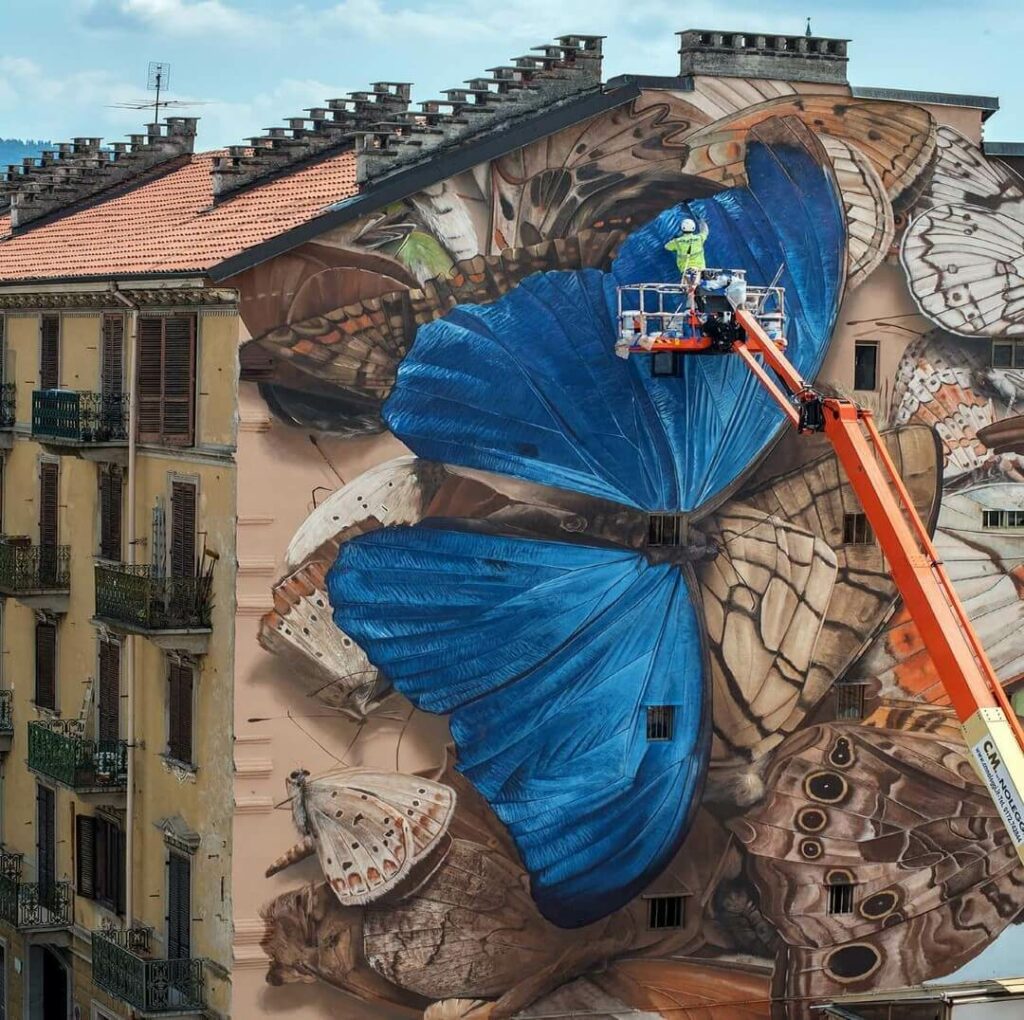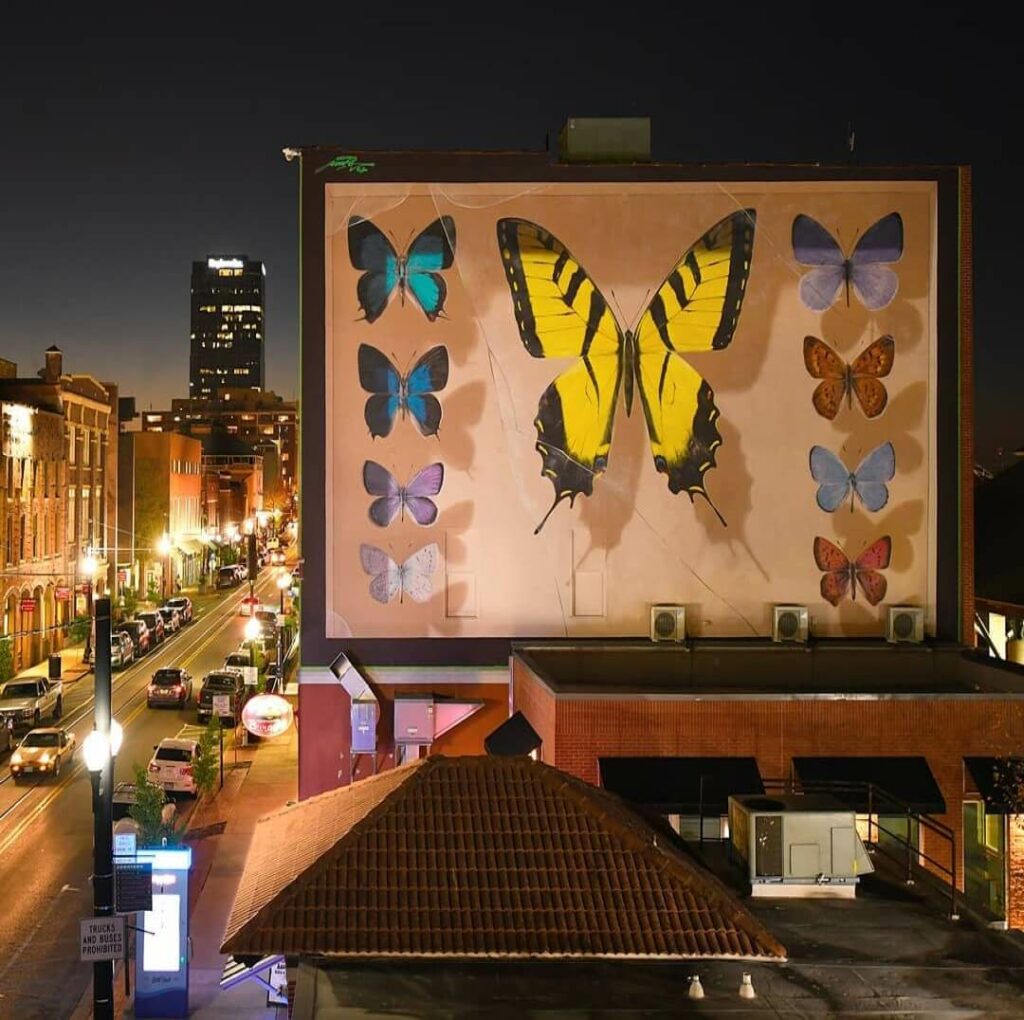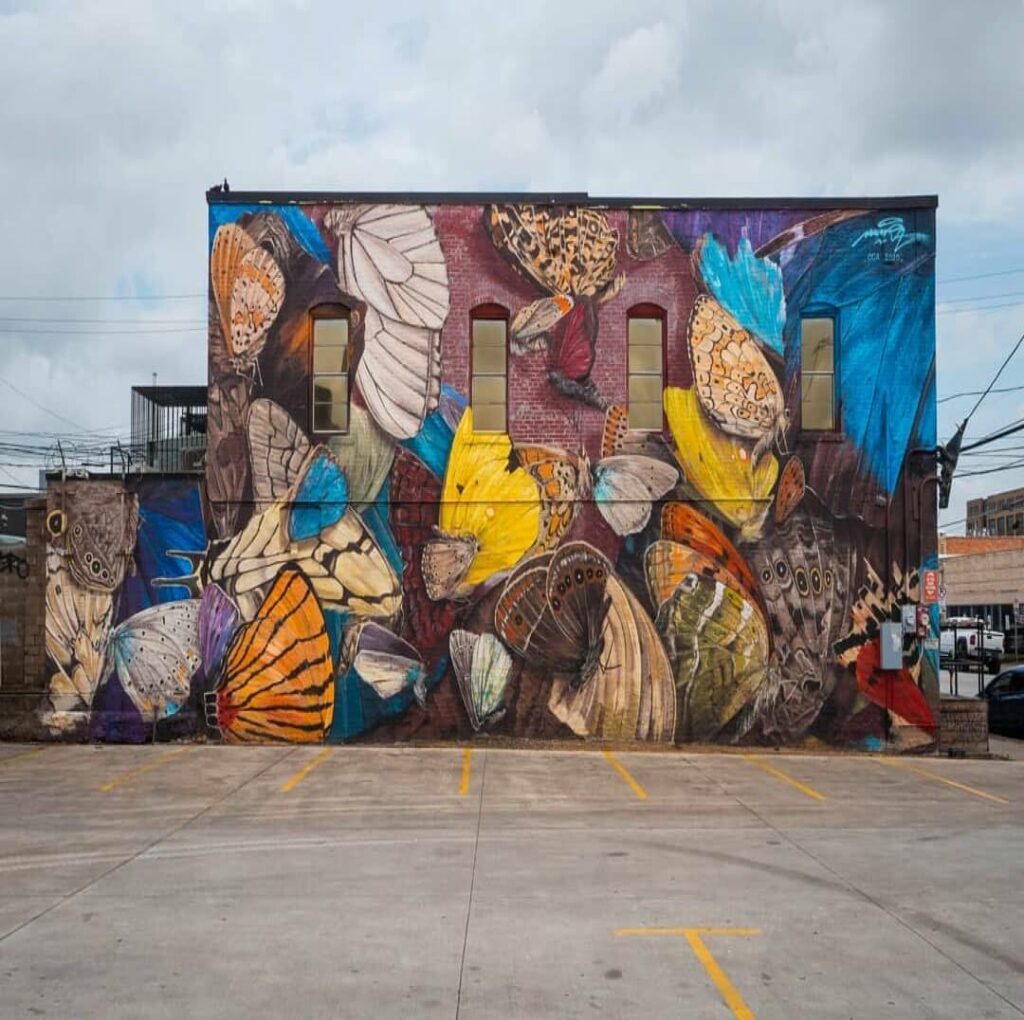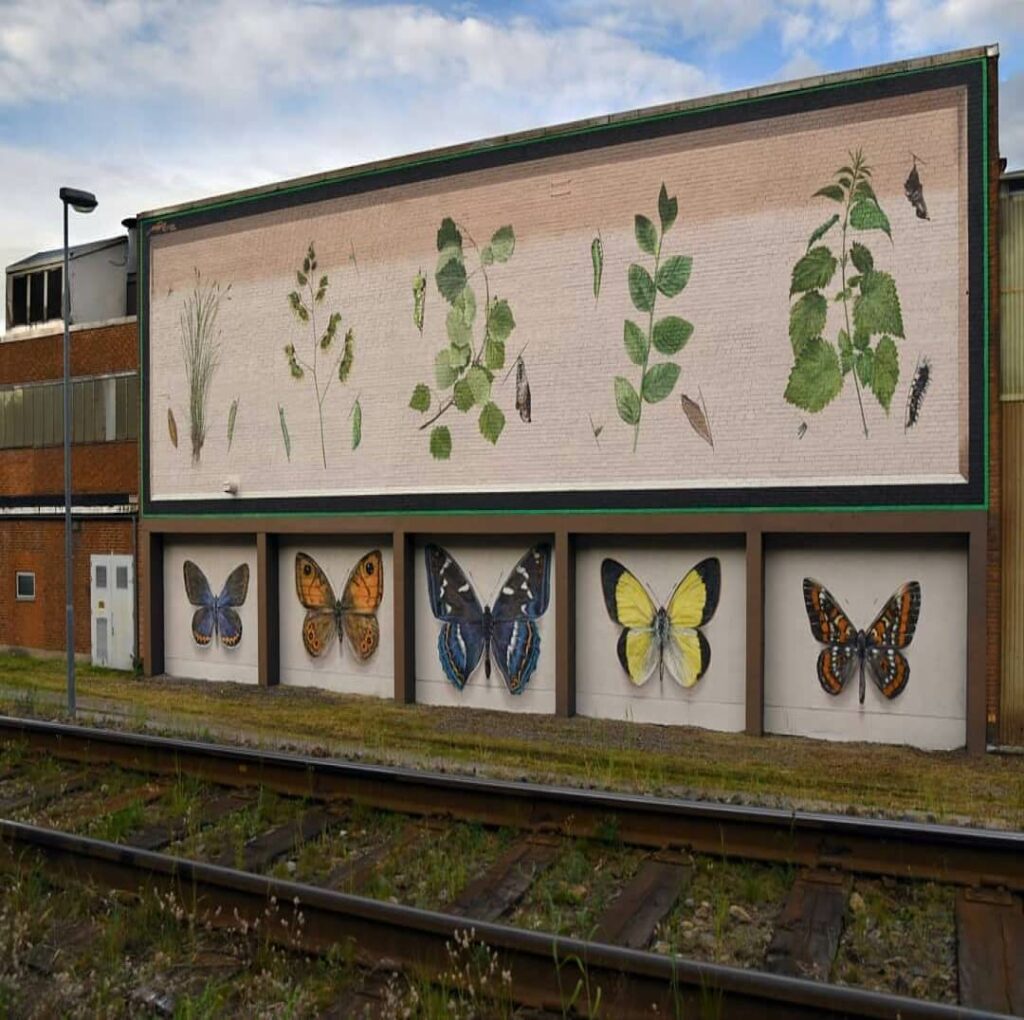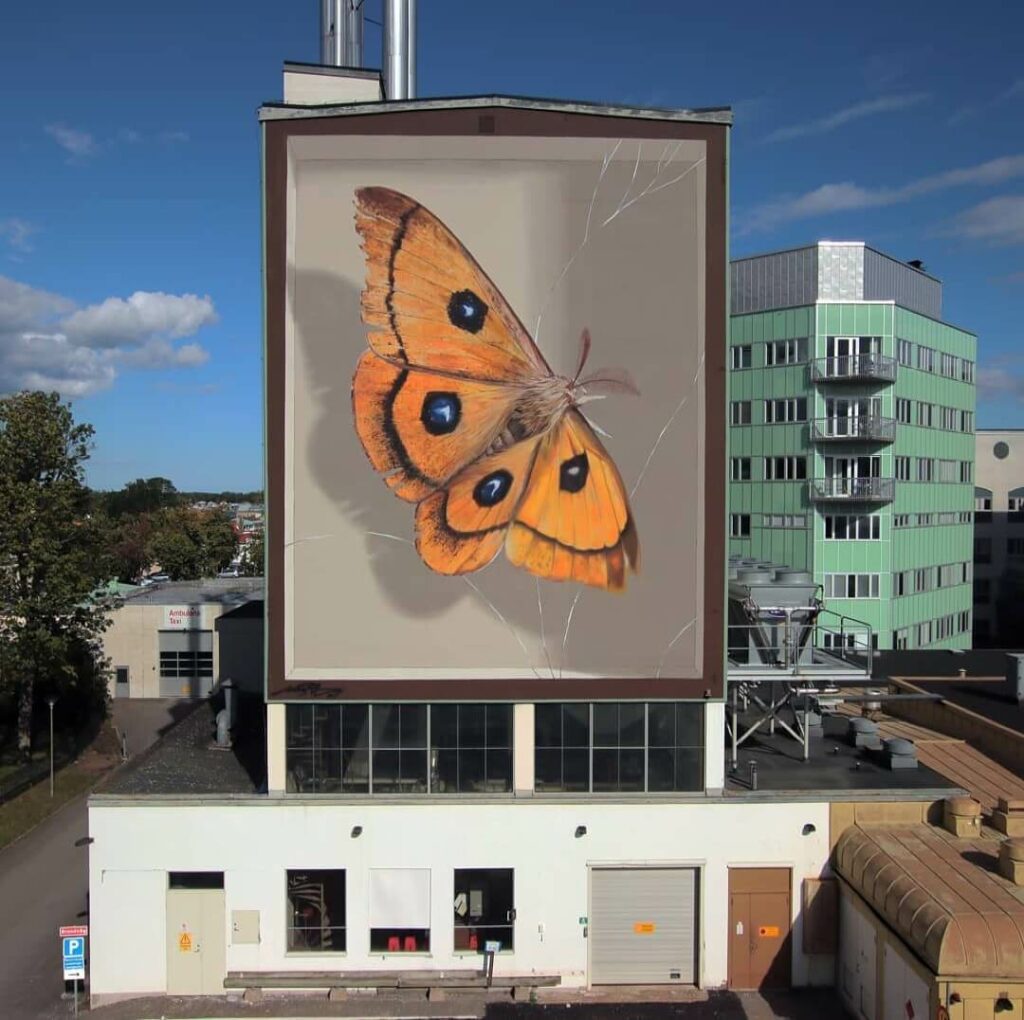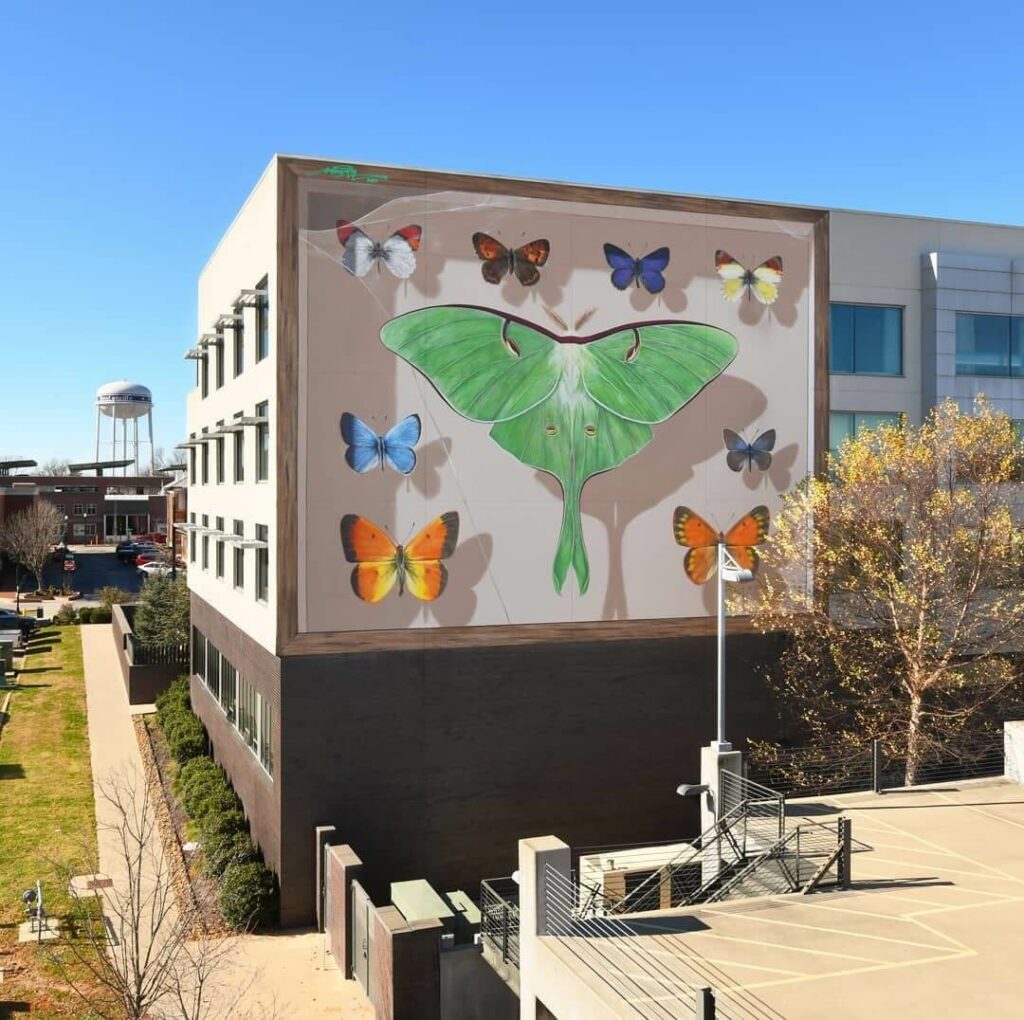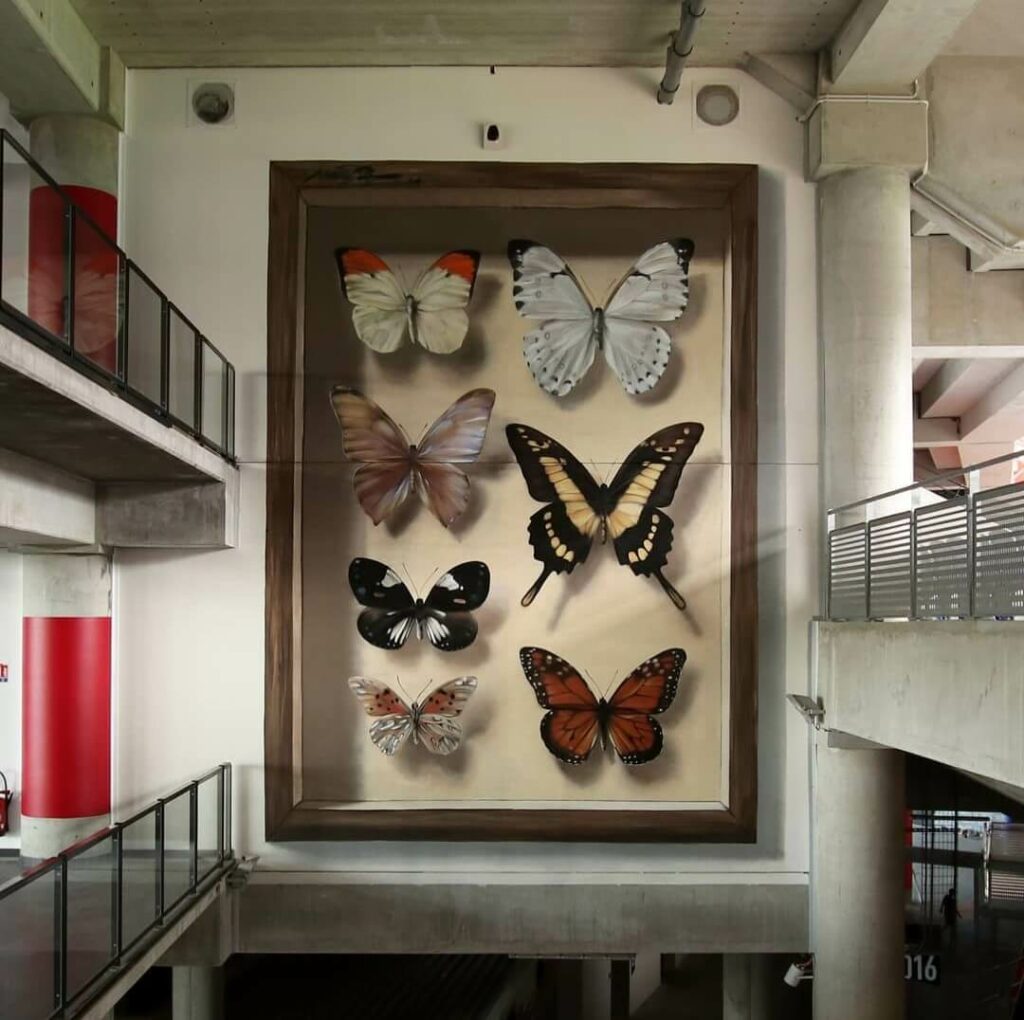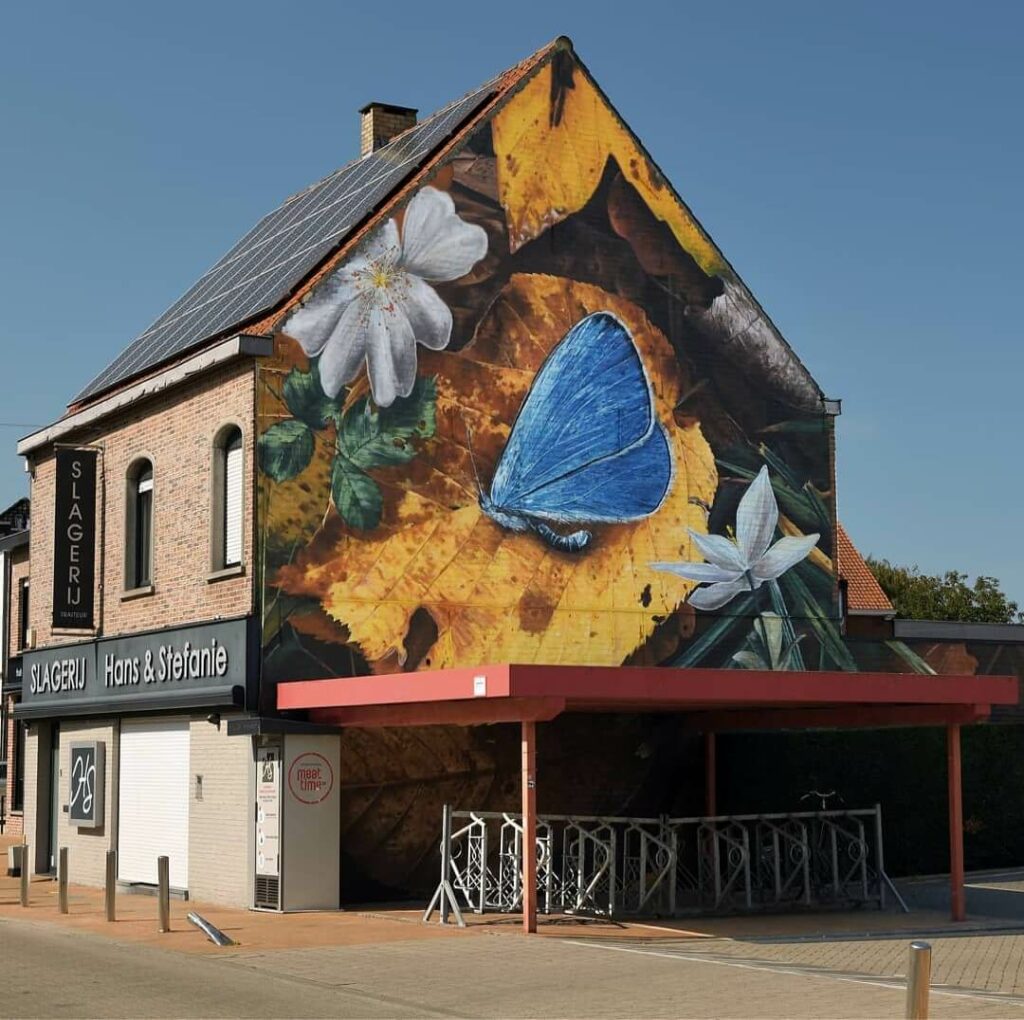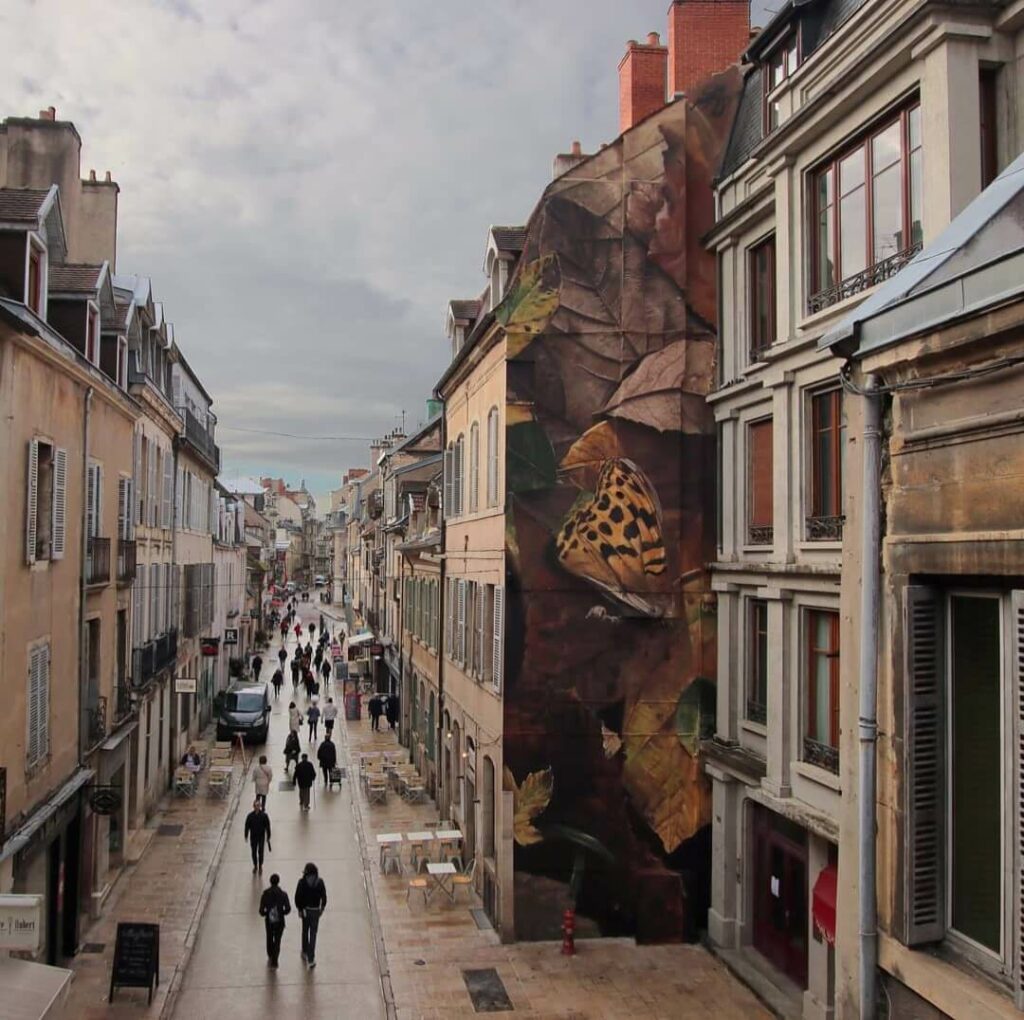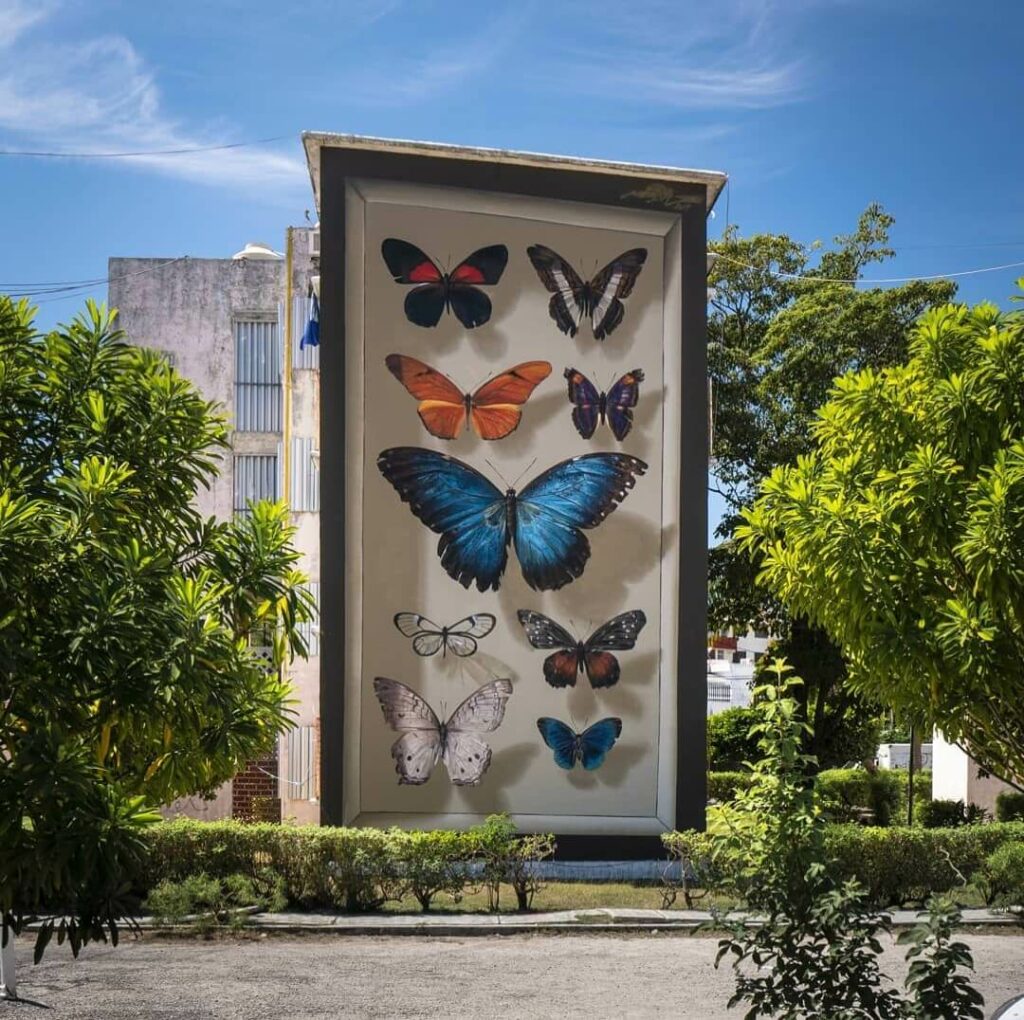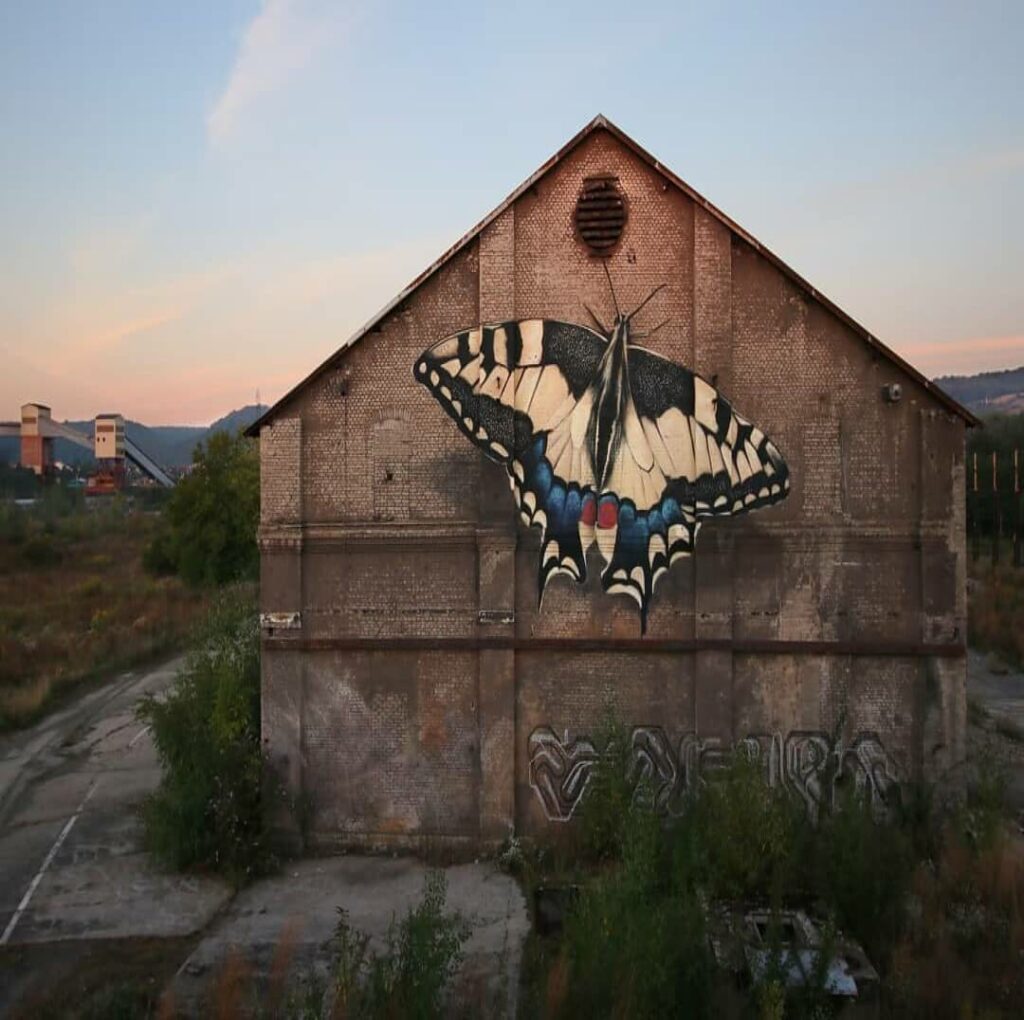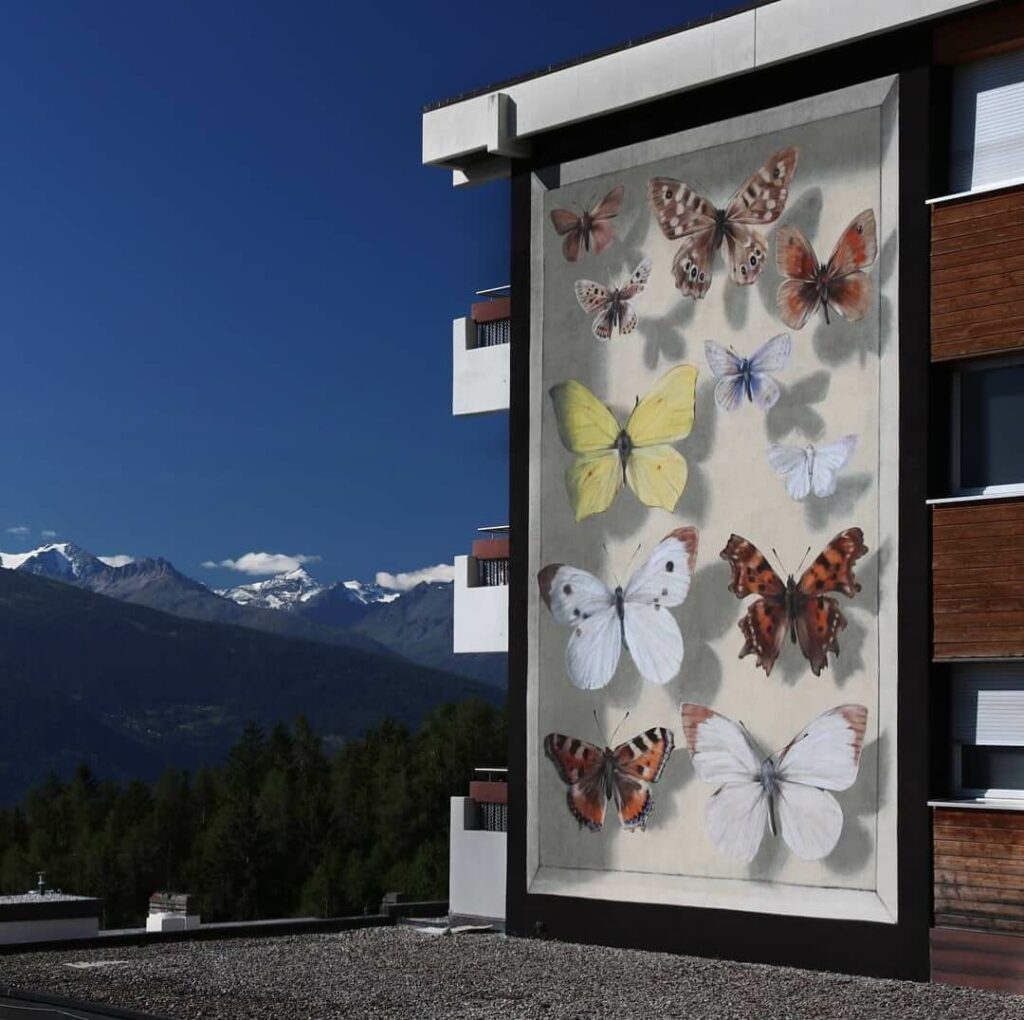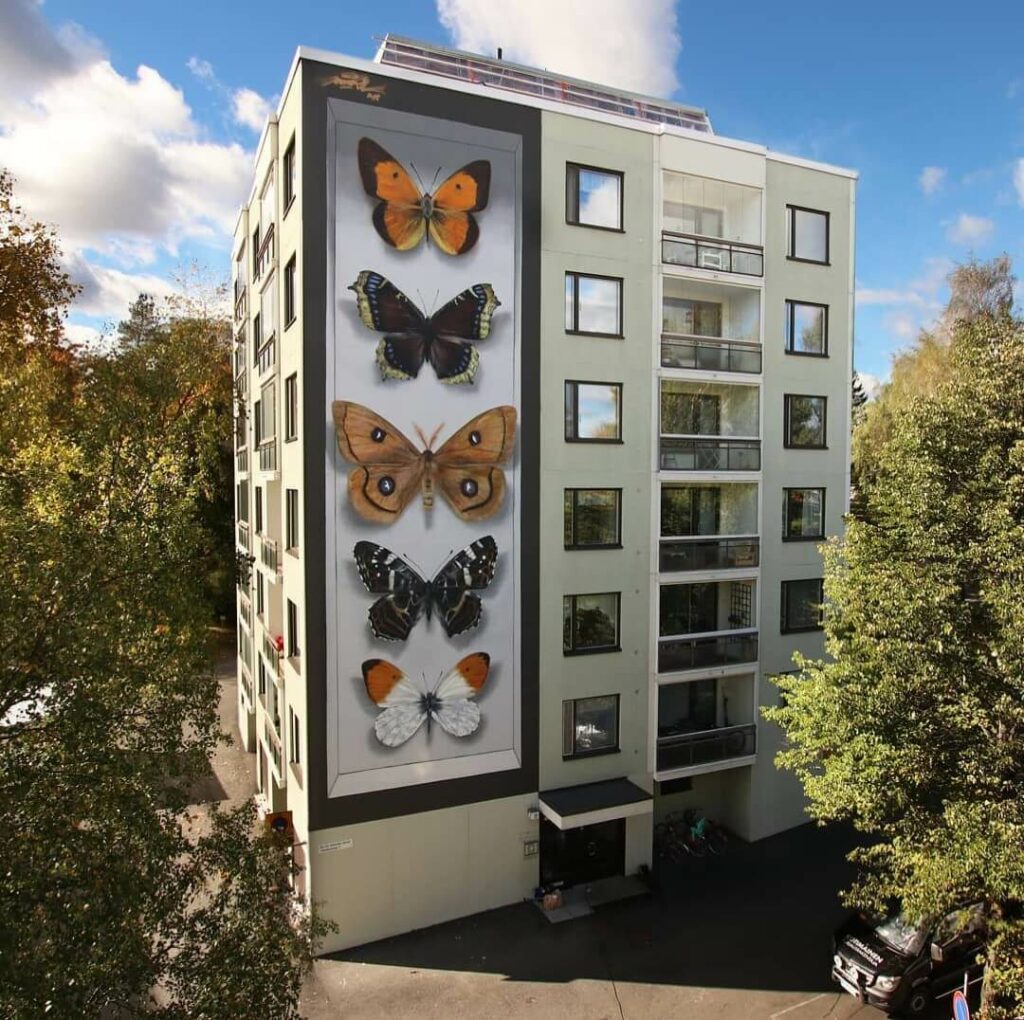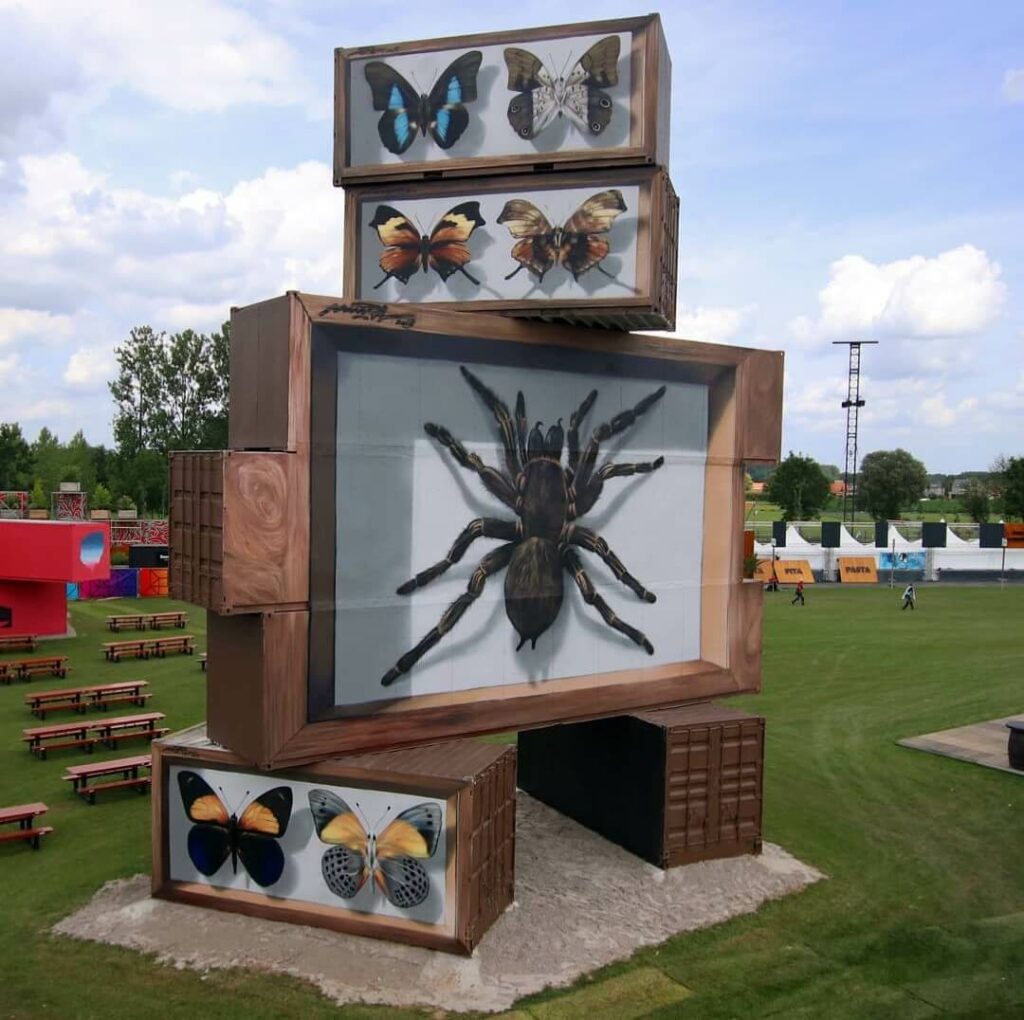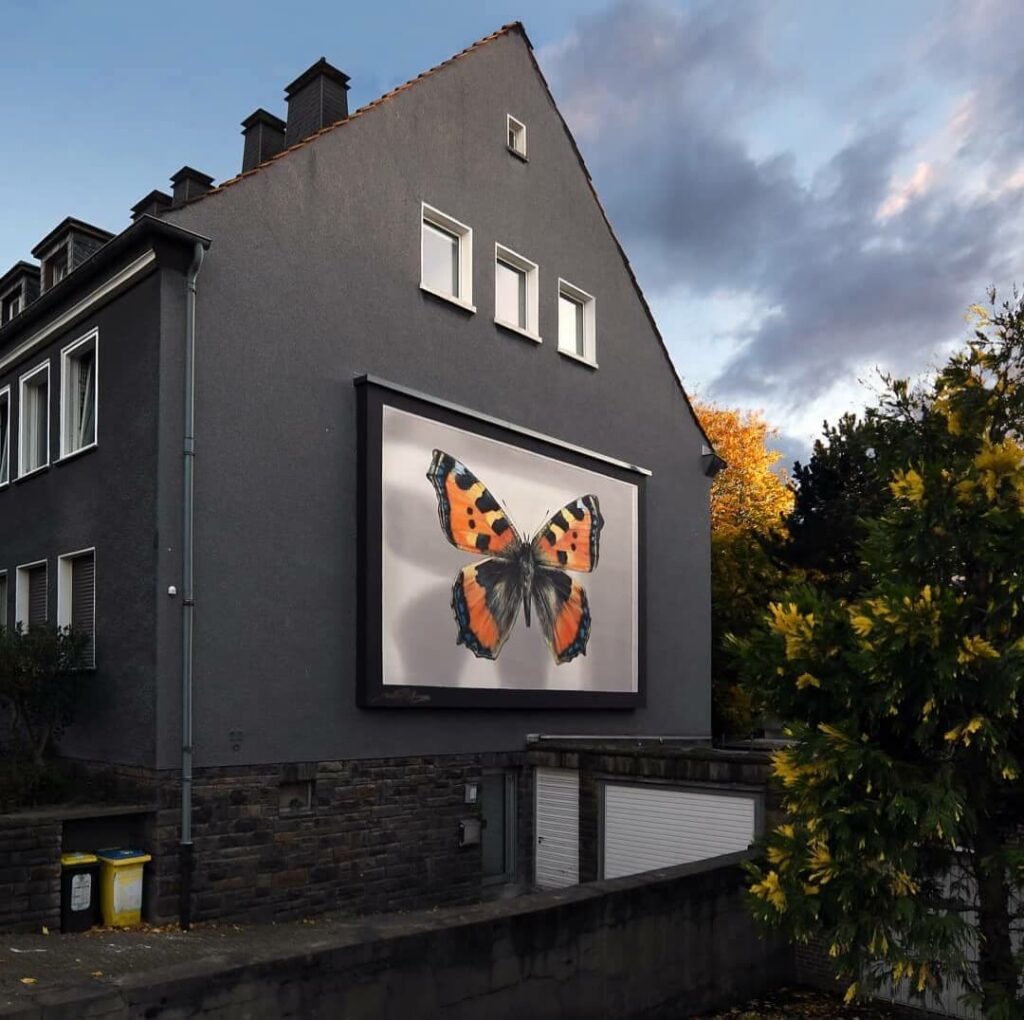 Mantra's mural designs aren't limited to just butterflies, as he has also painted other insects such as spiders, moths and beetles, as well as bigger animals, such as cats, birds, and reptiles.
Mantra's work is available to view on his Instagram also, if you aren't lucky enough to live close to some of his gorgeous street-art.