Are you an artist and want to submit your work into an art gallery but unsure where to start? Or do you need an online space to showcase your art? Well search no more, you've come to the right place! We've searched the corners of the internet and have collated a full list of art galleries currently accepting submissions. These art galleries are some of the best in the business, are dotted around across the globe and there's something for everyone, no matter what art you produce: painting, illustration, drawing, photography, video art, installation, printmaking, films, sculpting or mixed media.
At Huntlancer we also specialise in – well, quite literally – 'hunting' for new talented artists. We want to make the process fun, so we host Art Challenges in collaboration with some of the art galleries we've listed! Location is not a limit here, so it doesn't matter where you are in the world, you are welcome to participate in our upcoming contests!
In the meantime, get perusing this list and start making submissions! We're passionate about helping new freelance artists make their break in the world and we honestly believe the galleries on this list are the best place to start!
Physical Art Galleries
Below is a selection of physical art galleries accepting artist submissions and looking for new artists.
Artplex Gallery
Artplex Gallery is a leading international art gallery with a large selection of artworks from established and emerging international artists at consistently high standards. The gallery discovers, supports, and promotes the latest generation of emerging and mid-career artists worldwide.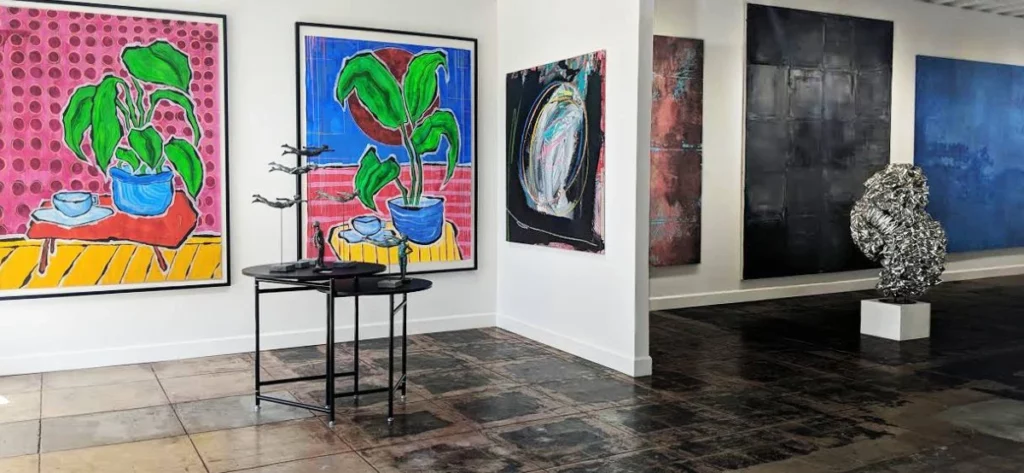 ---
Paper Gallery
PAPER is an artist-run, commercial gallery based in Manchester and represents a range of emerging and mid-career artists whose practice is based around the medium of paper such as photography, paint, collage or cardboard.

---
The Biscuit Factory
The Biscuit Factory was founded in 2002 and is the UK's largest independent contemporary art, craft & design gallery. The gallery's home is a former Victorian warehouse, constructed in 1870 displaying and selling works of over 200 artists and makers in seasonally changing exhibitions. They are always happy to consider applications from new artists.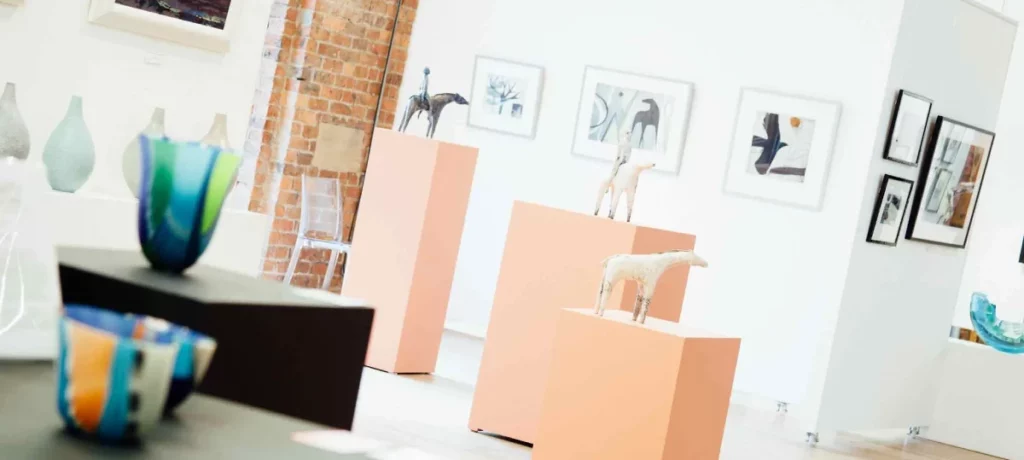 ---
Eden Gallery Group
Since its foundation in 1997, Eden Gallery has evolved into a global network of high-end art galleries representing a selection of international artists specialized in the publishing and distribution of paintings, sculptures and photography. They are constantly on the search for new talent.
---
The Holy Art
The Holy Art is one of the most exciting and unconventional independent galleries in London. The gallery curates virtual and physical exhibitions both in the UK and abroad. Artists from all countries are welcome to submit their works in any medium for consideration: painting, photography, printmaking, video art, installation, films, sculpting, mixed media, poems, illustration.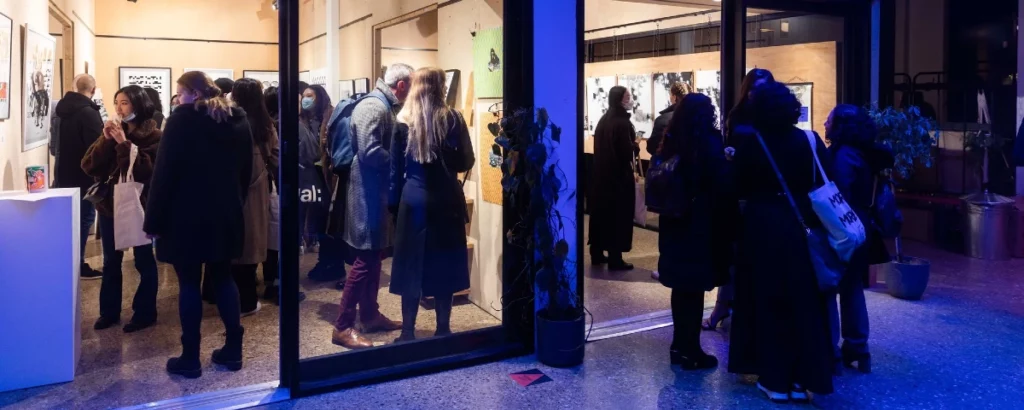 ---
Galerie Bruno Massa
Galerie Bruno Massa was founded in January 2013 and is dedicated to exhibiting the latest works of contemporary art. The gallery is devoted to promoting emerging artists worldwide, especially in Georgia but also in China and others Asian countries.

---
Galerie Bloom
Established in 2014, Galerie Bloom is a contemporary art gallery located in Montreal representing renowned artists from all over Canada. They are always on the lookout for the visual arts community, interested in discovering particular talents, whatever the specialty, painter, sculptor, digital arts.

---
Retrospect Galleries
Retrospect Galleries is a leading contemporary art gallery located on the Eastern coast of Australia. The gallery is renowned for presenting cutting edge works from established and emerging Australian artists and also co-ordinates a creative annual program and a touring platform to many Art Fairs around the world.

---
Sorelle Gallery
Sorelle Gallery is a woman-owned fine art gallery specializing in a wide variety of contemporary, modern and traditional art featuring both emerging and established artists from all over the world. Sorelle accepts submissions from artists from January through March of each calendar year. They also plant one tree for every artwork sold.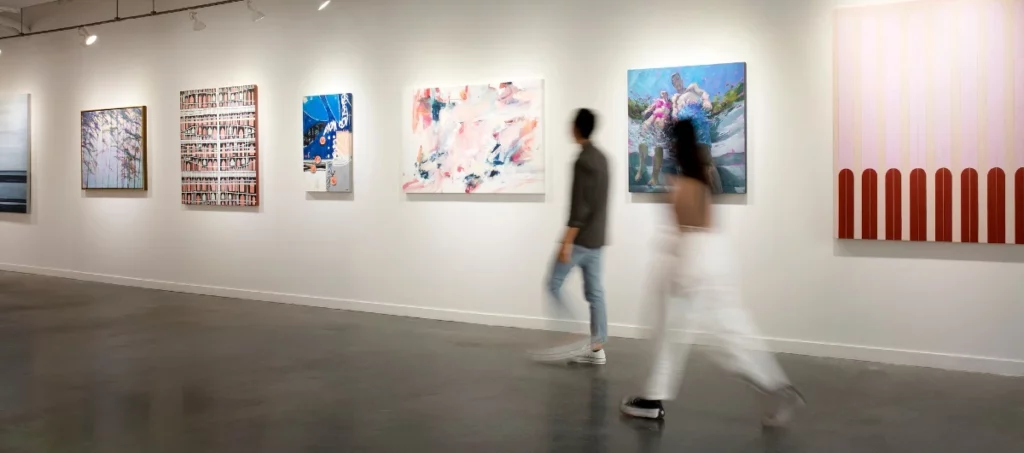 ---
Crescent Hill Gallery
Crescent Hill Gallery is an original art gallery in the Greater Toronto Area offering one of the largest collections of original art in North America. They have established a reputation for providing a professional, objective opinion and exceptional value. The gallery is always on the lookout for new talent.
---
Degallery
Degallery is an art gallery, event space, and studio for art students of all ages and levels of experience. The gallery exhibitions are continually changing with original, unique and accessible art from around the world. Degallery also provides Professional Workshops for artists of all levels and beginning students.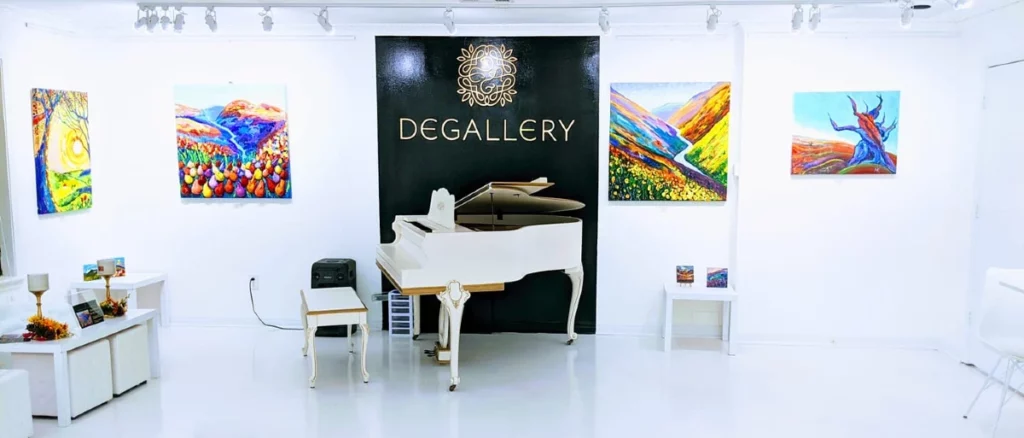 ---
VOYZX Fine Art
VOYZX Fine Art Project is a gallery, VOYZX Art magazine, publishing, and promotional services for artists. VOYZX are open to inviting artists from emerging to professionals in the following styles: Automatism, Abstract Expressionism, Biomorphism, Conceptual Art, Cubism, Dada, Metaphysical Art and Surrealism.

---
Related Post: Top 80 Game Studios Actively Hiring Artists in 2023
Photography Galleries
A selection of photography galleries accepting unsolicited artist submissions and looking for new artists.
The Chateau Gallery
The Chateau Gallery is a contemporary art gallery set within a Chateauesque Victorian mansion in the heart of Louisville, Kentucky's Historic Old Louisville Preservation District.

---
YellowKorner
Founded in 2006, YellowKorner markets art photographs in limited editions, accompanied by a certificate of authenticity, through more than 150 galleries throughout the world. Bringing together the public and the artists, YellowKorner galleries present and commercialize the photography of over 200 artists. They also offers classes, so that the public can discover art photography.

---
Black Box Gallery
Black Box Gallery is a photography gallery in Portland dedicated to the exhibition of contemporary photography and provides important opportunities for emerging and established photographers. Black Box supports and encourages the creative production, exhibition and critical appreciation of contemporary photography.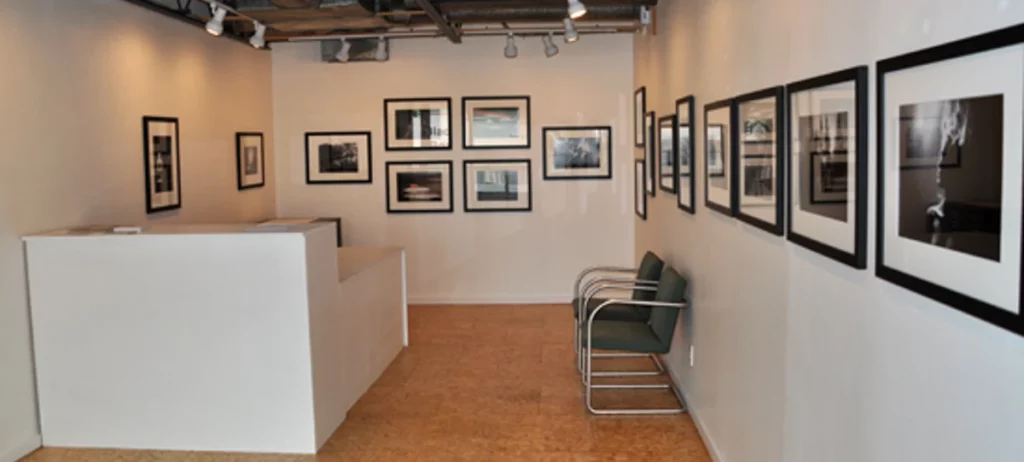 ---
PH21 Gallery
PH21 Gallery is a contemporary exhibition space established in 2012 in Budapest, Hungary. The mission of the gallery is to provide group and solo exhibition opportunities and they are looking for submissions from all photographers who are interested in this subject and would like to share their work with a wider international audience through the exposure of PH21 Gallery.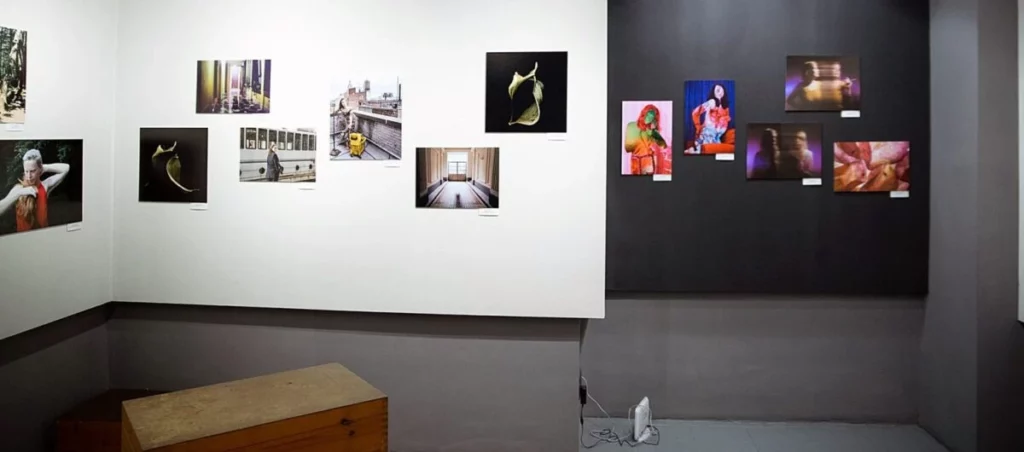 ---
Decode Gallery
Decode is a submission based photography gallery that lives in a gorgeous space in a historic neighborhood of Tucson, Arizona. They gallery is dedicated to giving fine art photographers the important opportunity to show their work.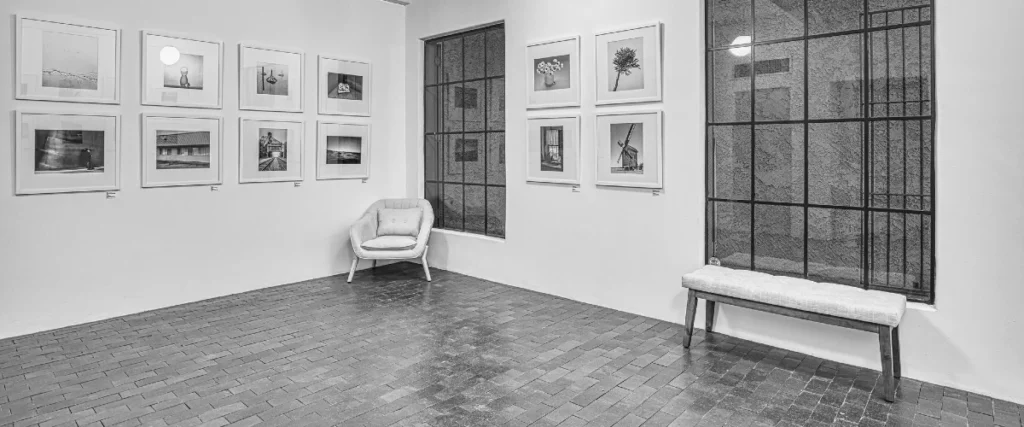 ---
Praxis
Praxis Gallery and Photographic Arts Center supports the development of emerging and established photographers through exhibit and education opportunities. They sponsor four solo exhibits for new and emerging artists each year.

---
Midwest Center for Photography
The gallery provides exhibition opportunities in a commercial venue for emerging and nationally and internationally recognized mid-career artists. MWCP offers several photography competitions annually each with a monetary fellowship award.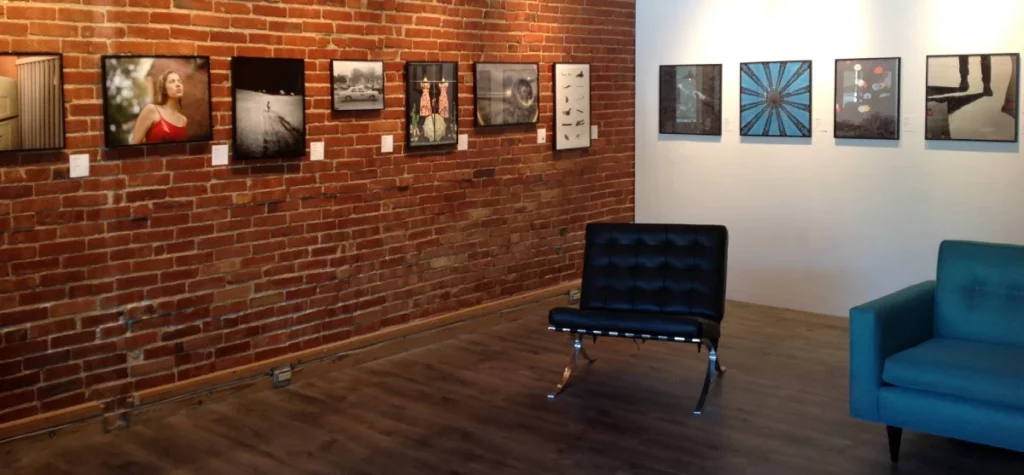 ---
Online Galleries
Here is a selection of online art galleries and virtual art spaces looking for new artists and accept unsolicited artist submissions.
Rise Art
---
SINGULART
---
Fusion Art
---
Zatista
---
ArtQuid
---
Art Fluent
---
Valhalla Gallery
---
Diva Art Group
---
Grey Cube Gallery
---
Wallector
---
World Wide Arts Resources
---
Arterego
---
TurningArt
---
Camelback Gallery
---
Artist Space Gallery
---
Art Room Gallery
---
Axisweb
---
Light Space & Time Online Art Gallery
---
Pictorem
---
NFT Galleries
As NFT art continues to develop as an industry, a new trend is quickly emerging: physical NFT galleries featuring digital, nonfungible pieces of unique artwork. We'll keep updating this section as we discover more spaces.
Related Post: 15 Emerging NFT Marketplaces to Sell your Artworks
Superchief Gallery NFT
Opened in March 2021, Superchief Gallery is the world's first physical dedicated NFT gallery space. The gallery creates a brand new opportunity for crypto collectors to enter the market, allowing them to collect physical artwork they have purchased on the blockchain.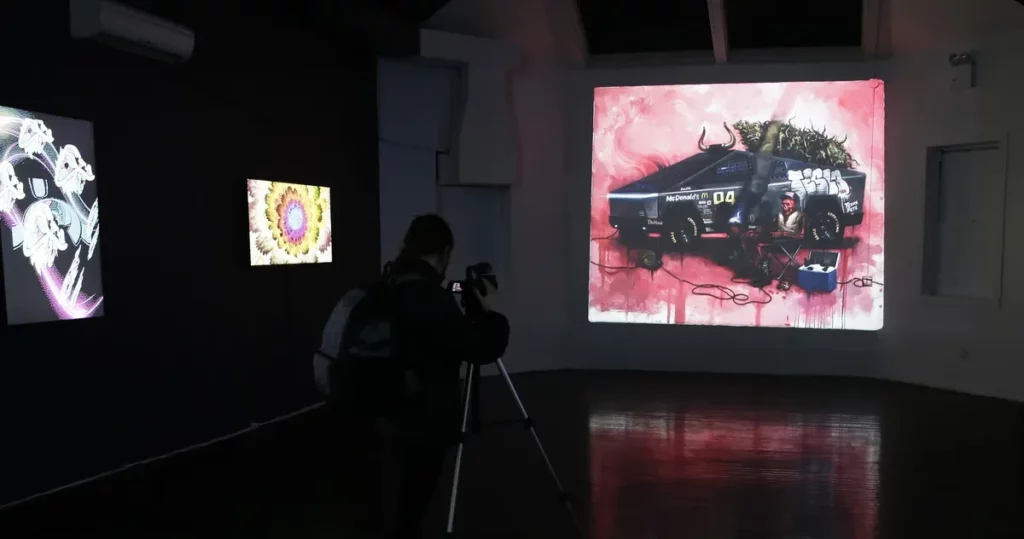 ---
imnotArt Chicago
imnotArt is the first NFT gallery in Chicago, and the first fully integrated physical and digital gallery in the world.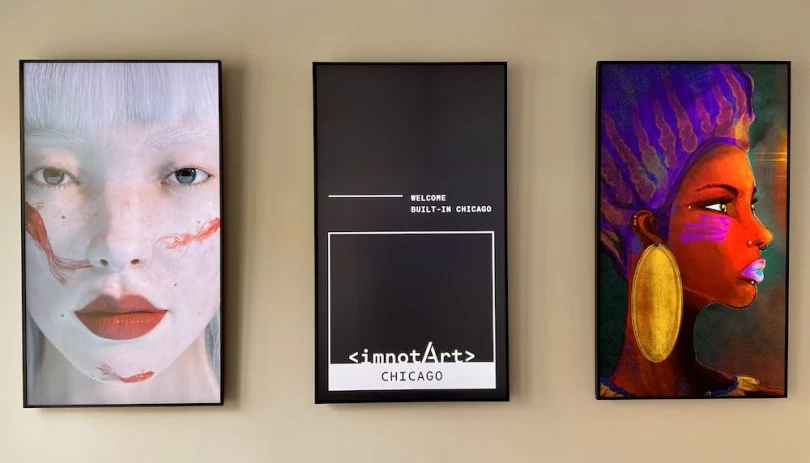 ---
So, there you have it! The answer to the tedious Google search 'art galleries looking for artists'. No more will you have to dredge through pages of information to find what you're looking for – we've got the goods already! Make sure to sign up to our newsletter to keep updated for more!