Robert Frost famously wrote, "Some say the world will end in fire,/ Some say in ice." If you leave it up to the artists, they have far more unique and possibly accurate interpretations of how the world will end."
The post apocalyptic art collection gathered here seeks to bring together works that explore what life is like after some form of a great cataclysm. The most interesting aspect of these collected works is the number of visions that interpret the apocalypse as being caused by human beings, who continue to suffer as a result.
Far from the late-1990s disaster films that featured asteroid impacts, flooding, and the like, the hellscapes featured in this art are caused by vapid consumerism, self-interests, and manmade calamities.
Suggested Post: International Art Galleries Looking for New Artists
In these featured works, you'll see human beings cope with the new realities towards which we may be heading. Parents holding guns in one hand lead children with the other, the world burning under a hazy sun, and desolate landscapes in useless city capitals are just some of the possibilities.
Yet, the true human spirit is one of endurance, and that much is made clear in many of these works. People will endure, rebuild, and survive for as long as possible. These holdouts will reign over a new world and look to the past's artifacts for some semblance of where everything went wrong.
In these more hopeful futures, humans are transforming themselves to fit into the new natural order, or nature is shown reclaiming the areas left behind in a world without humanity. These post apocalyptic art works present a choice to people: change and adapt or perish.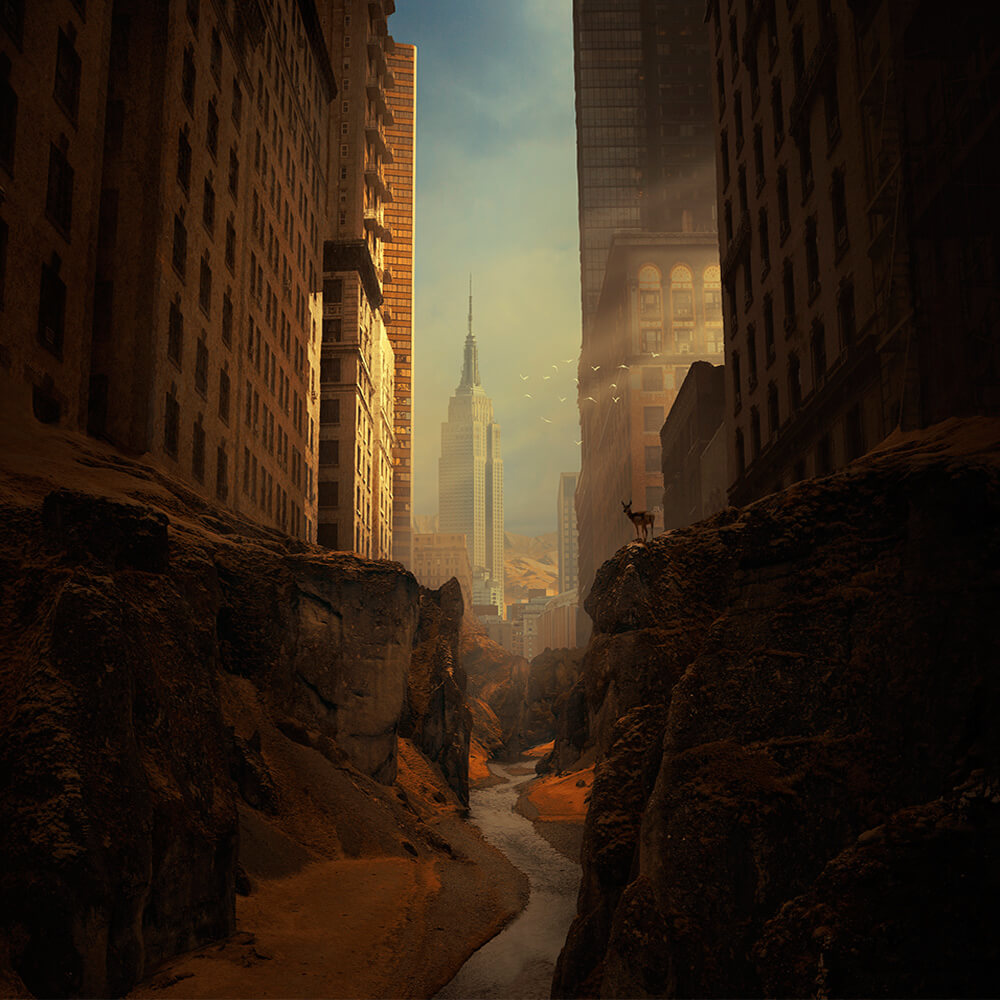 2146 by Michał Karcz, Poland
Michał Karcz is an award winning graphic designer, photographer and conceptual artist born in Warsaw, Poland. He creates astonishing parallel universes, often post-apocalyptic, combining digital photography and painting.
---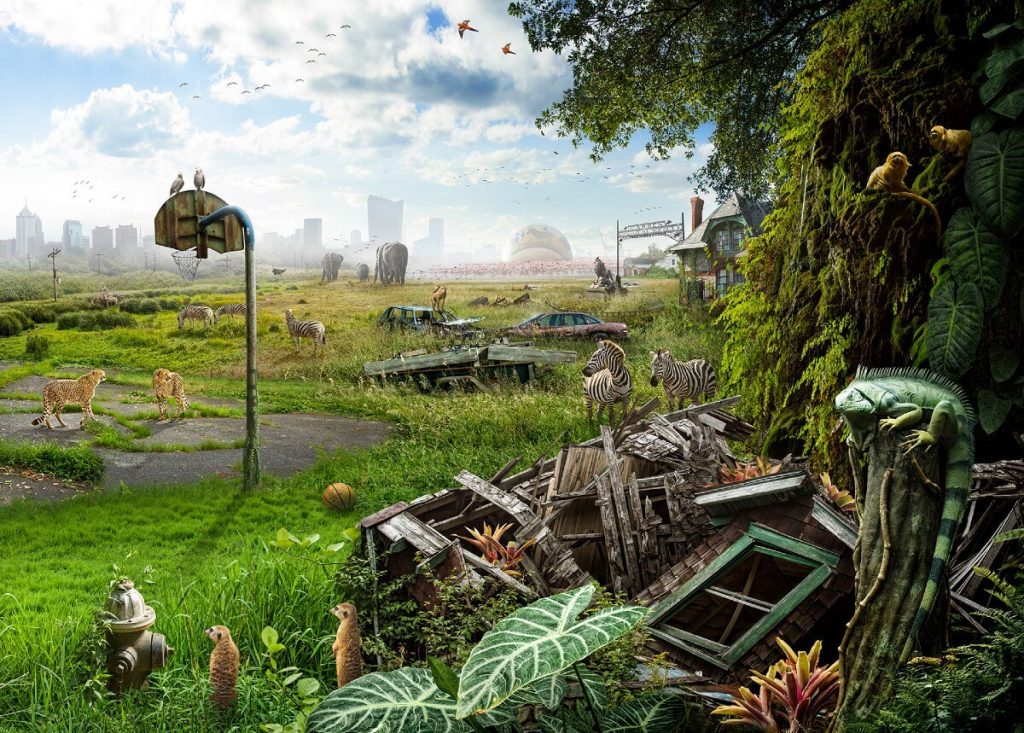 Sanctuary by Nick Pedersen, USA
Nick Pedersen is a photographer and digital artist currently based in Salt Lake City, Utah. His project 'Sanctuary' was created for an exhibition entitled "Swallowed by the Jungle", envisioning a world where nature has reclaimed modern civilization and exotic animals have emerged from their enclosures to inhabit the new wild spaces.
---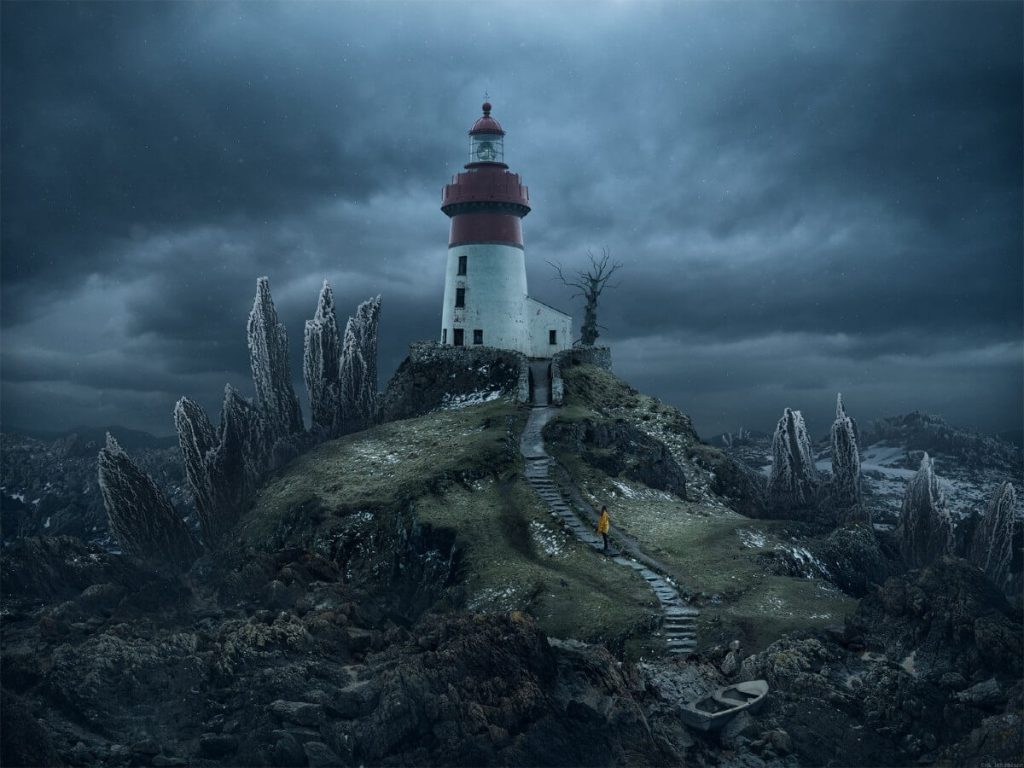 Last one Standing by Erik Johansson, Sweden
Erik Johansson is a photographer and visual artist from Sweden based in Prague, Czech Republic. His work can be described as surreal world created by combining different photographs. Erik works on both personal and commissioned projects with exhibitions and clients all around the world.
---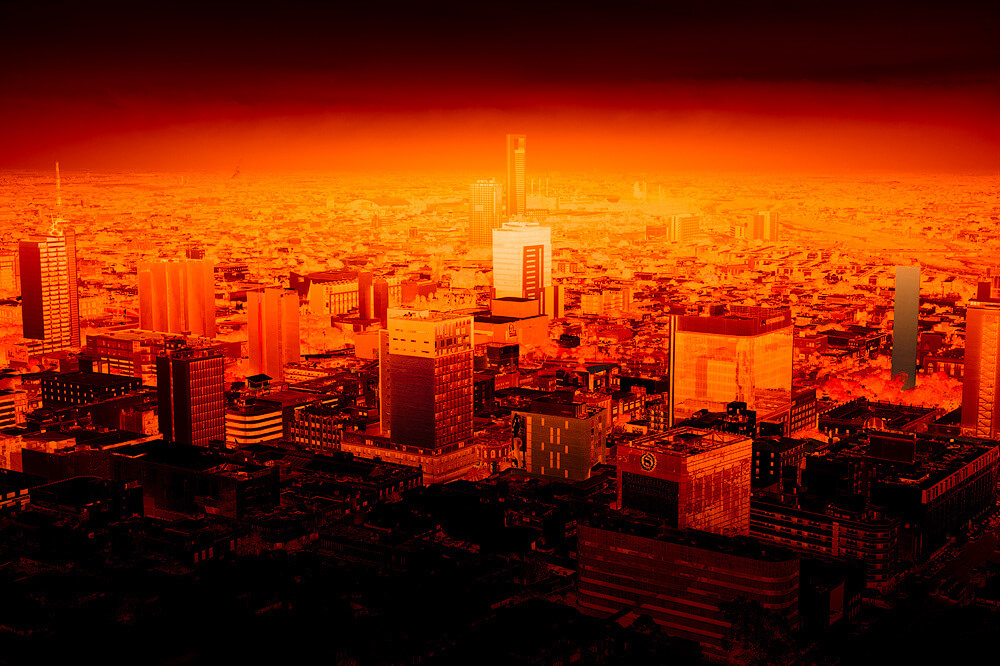 End times by Nydia Lilian, Mexico
This is part of a series envisioning a potential post-apocalyptic scenario in the city of Monterrey, Mexico: an aftermath of the excessive pollution. See the complete collection on the artist's website.
---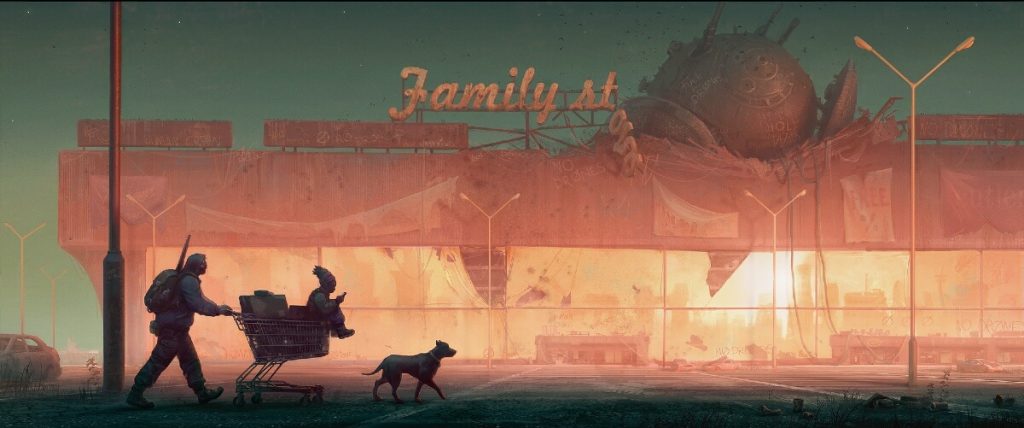 Family Shopping by Dmitriy Bessonov, Ukraine
Dmitriy is a versatile concept artist with more than five years of experience in game and production industry which gave him the ability to switch from realistic to stylised design.
---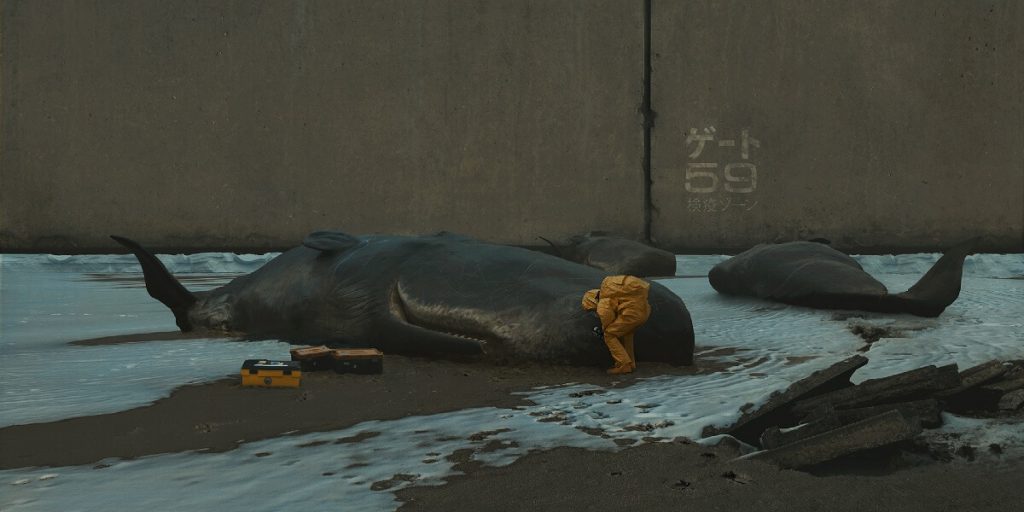 Another post apocalyptic art scene by Michał Karcz called the 'Last Extinction Prayer'.
---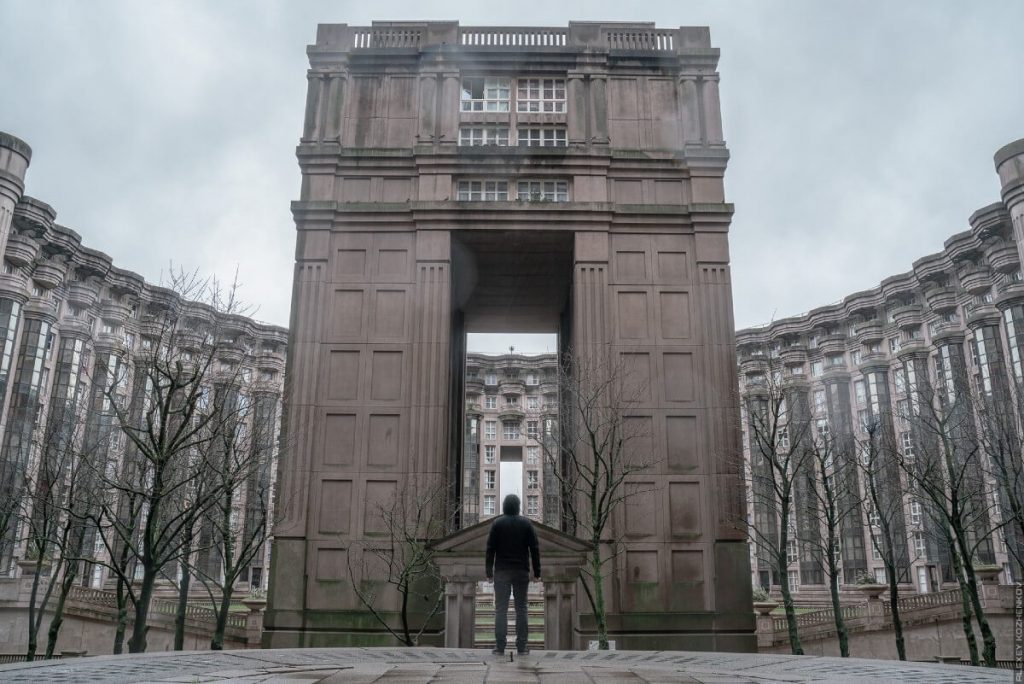 Postworld by Alexey Kozhenkov, Russia
The 'Postworld' series is inspired by the mysterious atmosphere of architectural projects of the past, which look like artifacts of another civilization. See the complete collection on artist's Behance profile.
---
Story of an anti-hero by Dave Honegger, Switzerland
This project by Dave Honegger (Instagram: @davehoph) shows the artist's interpretation of an Anti-Hero. "What even is an Anti-Hero? Looking cool while doing nothing? Saving the world while smoking cigars? I guess so." the artist mentions on the project collection page on Behance.
---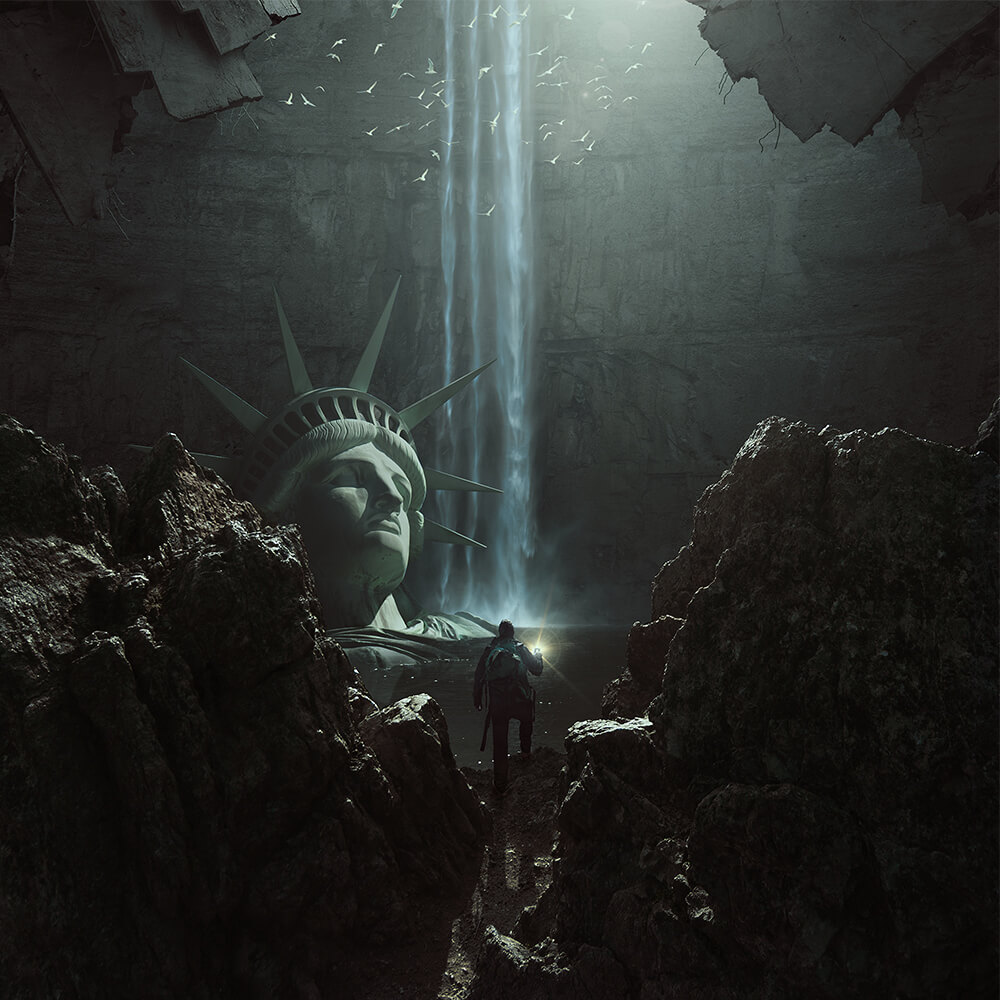 The Expedition by Michał Karcz, Poland
---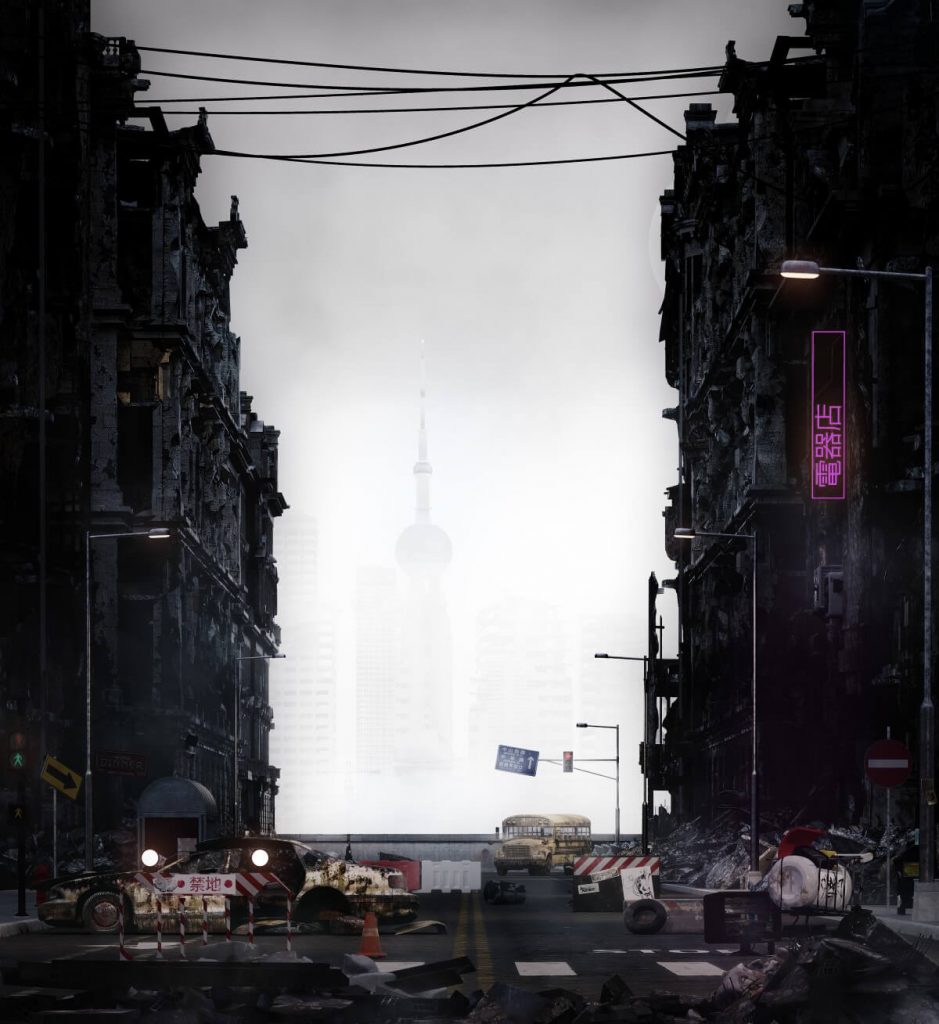 The Bund by Unbuild Creative Studio, China
Unbuild is a digital creative studio based in Shanghai dedicated to the production of photorealistic images, animation, and real-time content for the architecture and design field.
---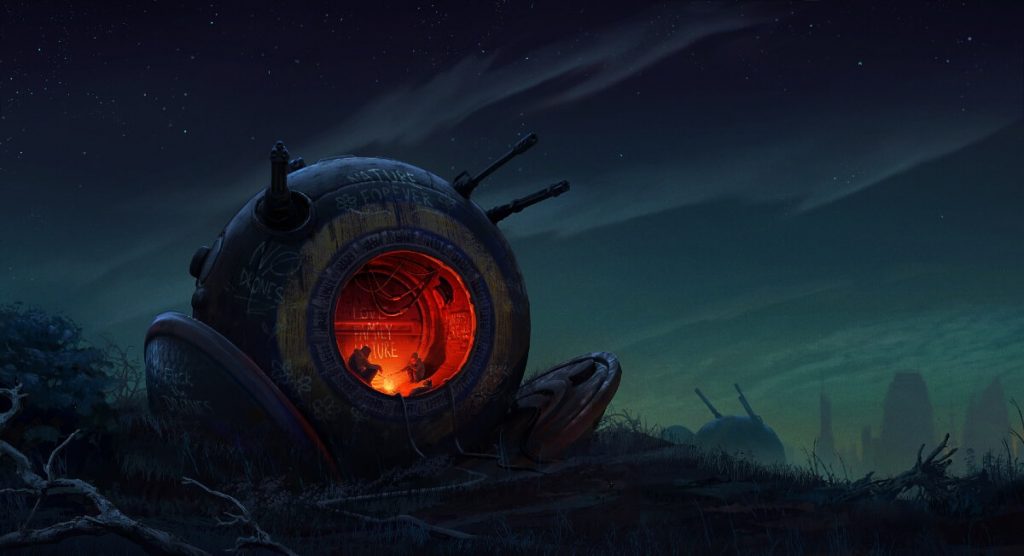 Fireplace by Dmitriy Bessonov, Ukraine
---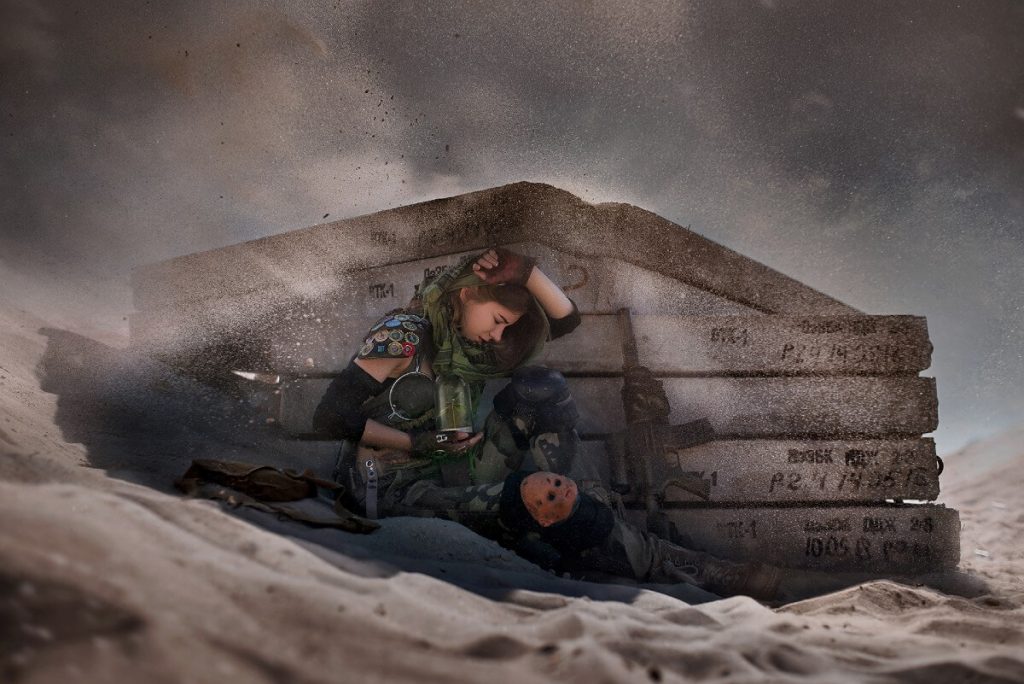 New life. Life after Apocalypsis by Dima Begma, Ukraine
Dima is a photographer and retoucher based in Dnepr, Ukraine. See the complete 'New life' collection at his Behance profile.
---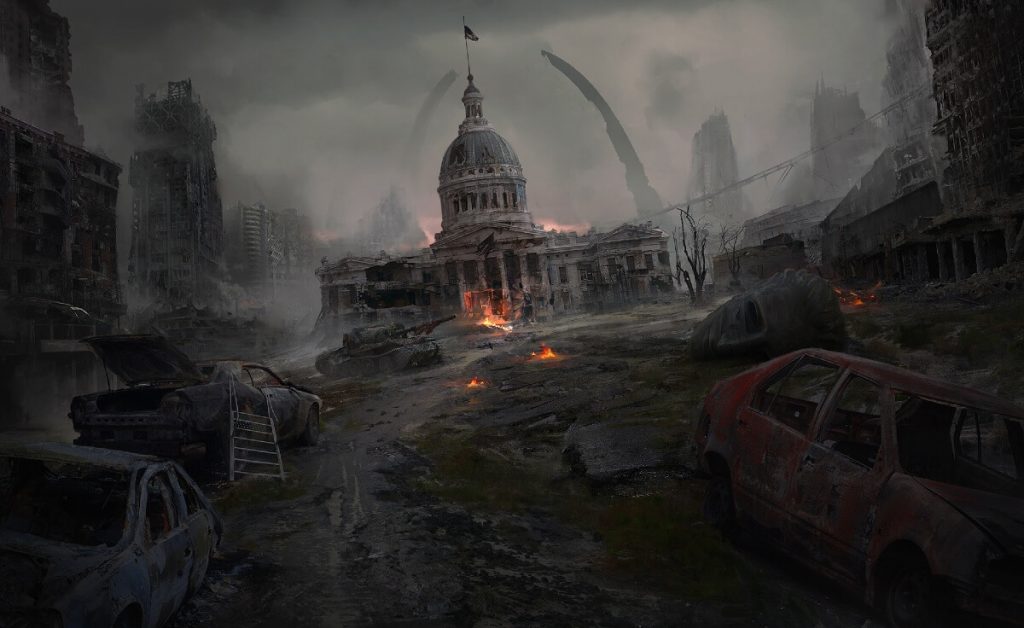 Postapocalyptic St.Louis by Thu Berchs, United Kingdom
Thu Berchs is a freelance concept artist and digital illustrator based in London, UK.
---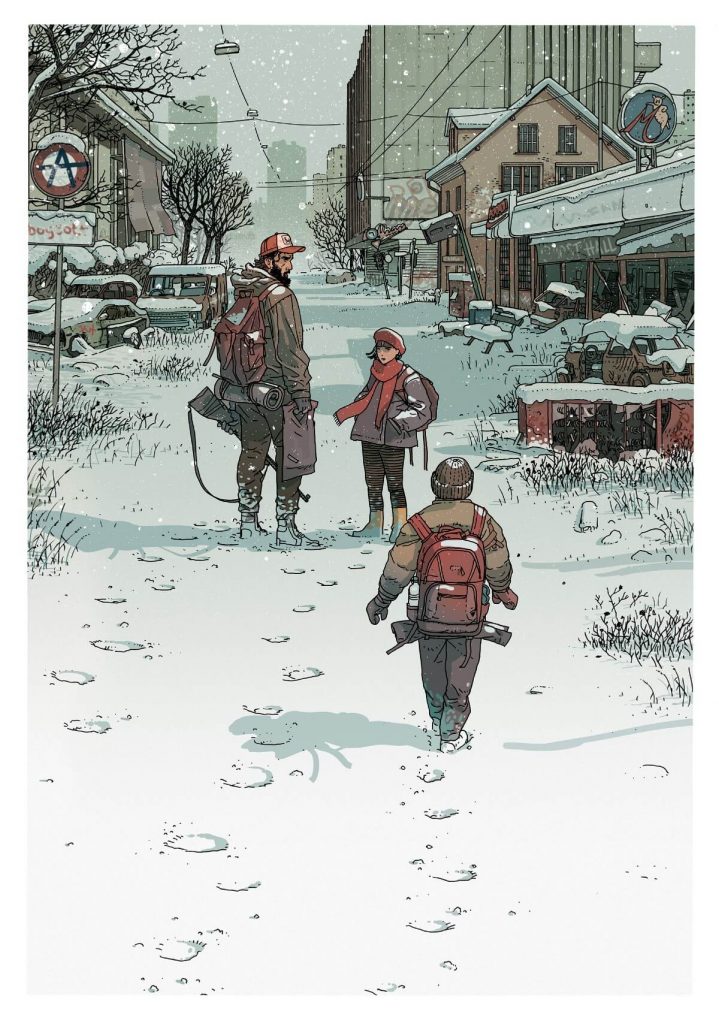 Illustration from 'The Fall' Comic by Jared Muralt, Switzerland
Jared Muralt is an illustrator based in Bern, Switzerland. He created "The Fall" comic series and he also Co-founded BlackYard, a a Swiss illustration and graphic design agency that was honoured with Bern's Advancement Award for Design in 2009.
---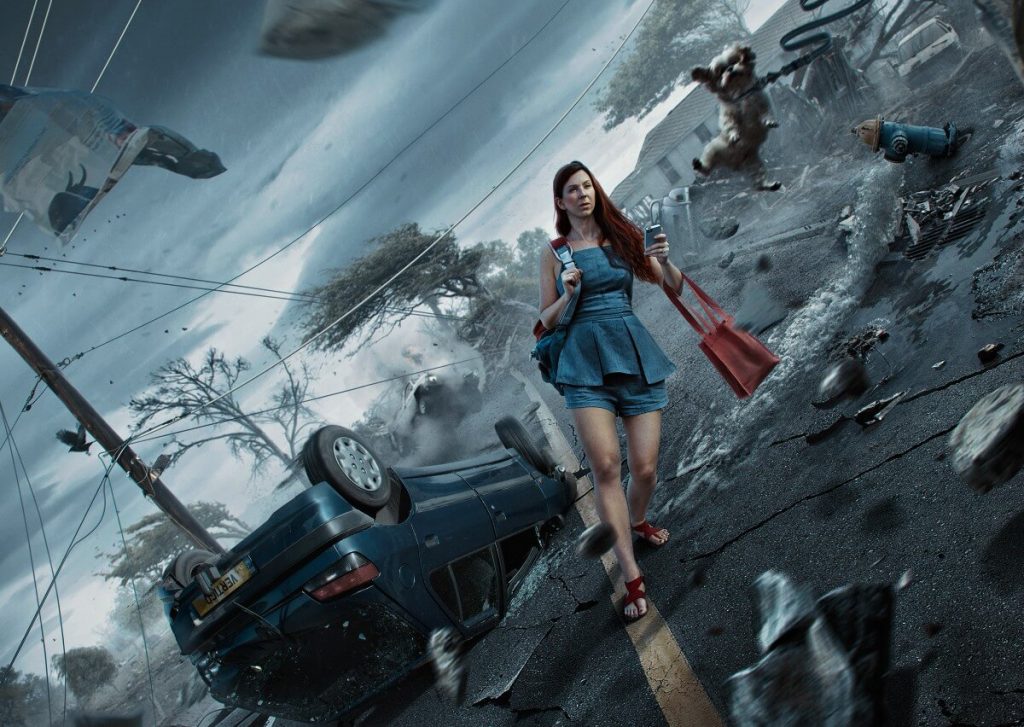 Vertigo by Jim Lind, USA
This apocalyptic scene created by Jim Lind was inspired by photographer Romain Laurent's 'Tilt' series and tells the story of an unaffected individual casually walking amidst a major natural disaster.
---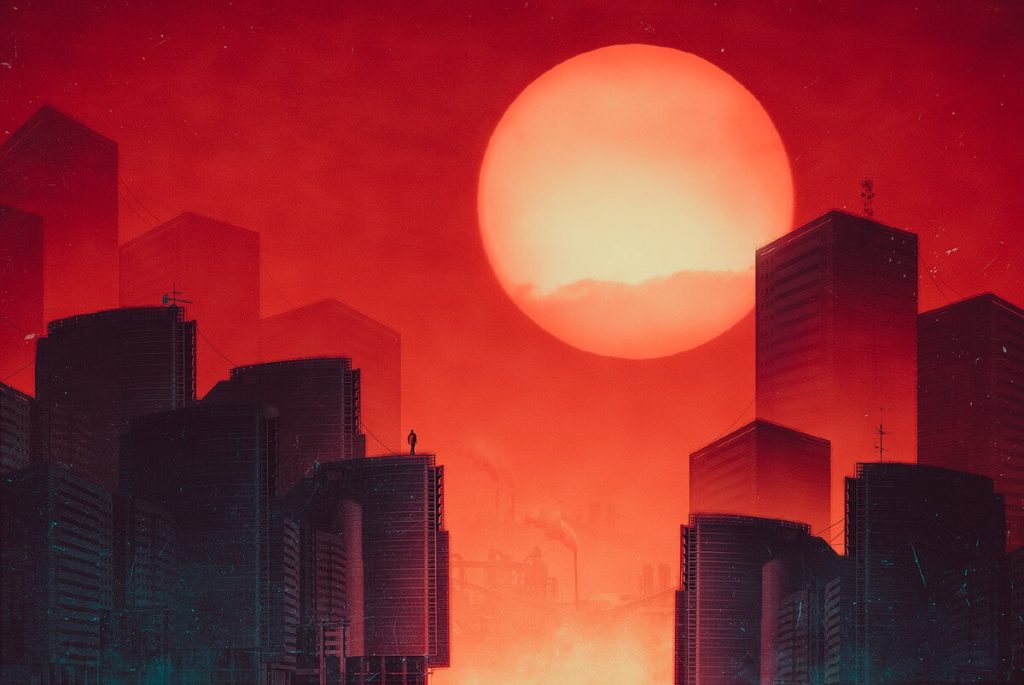 Tomorrow's World "The End" by Amr Elshamy, Egypt
Amr is a self-taught artist from Egypt who loves to practice all styles/kinds/techniques of art, with a real passion in filmmaking. He is the artist behind Adobe Photoshop CC 2017 Splash Screen, featured by Adobe, BBC, shutterstock, Creative Photoshop magazine and 3d Artist Magazine.
---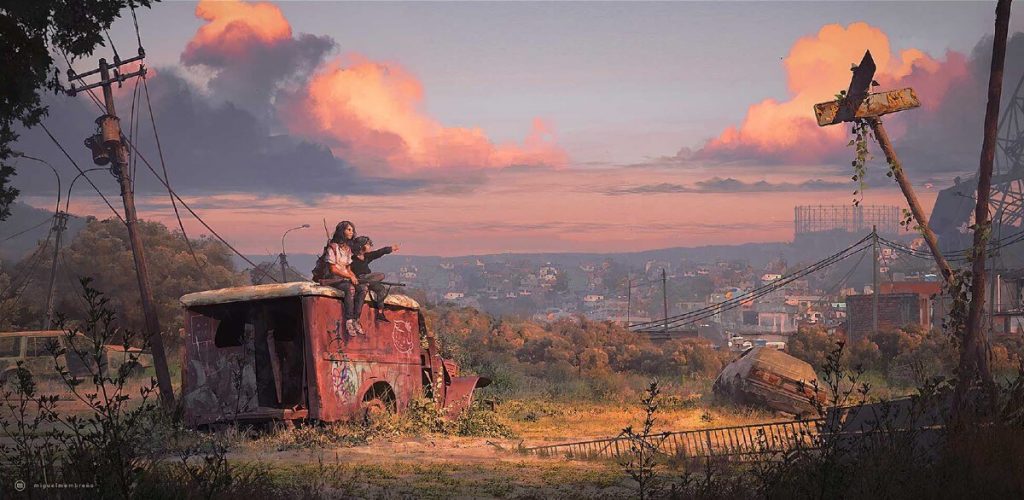 AFTER 2089 by miguel membreño, El Salvador
Miguel is a freelance illustrator and concept artist from San Salvador.
---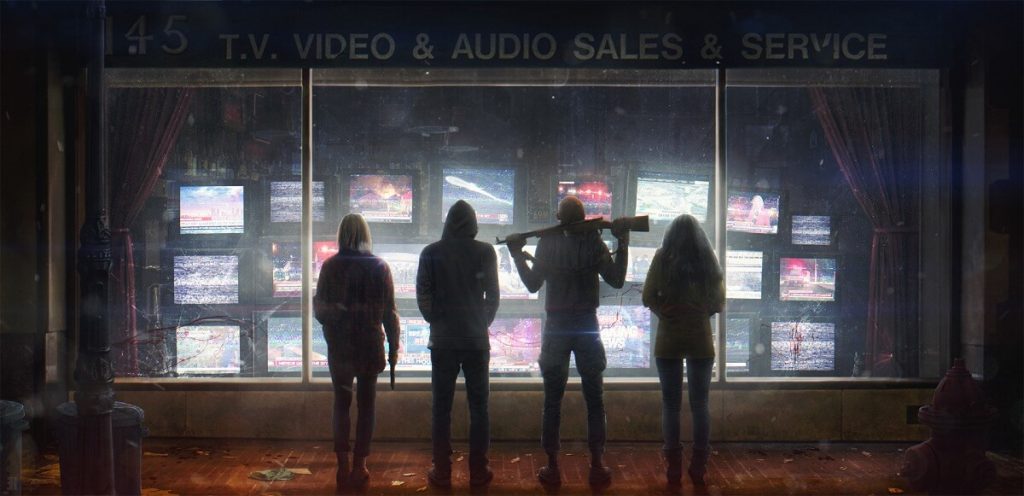 Quarantine by Evgenij Kungur, Russia
Evgenij Kungur is a freelance artist from the Russian Federation. See the entire 'Quarantine' collection on artist's Behance profile.
---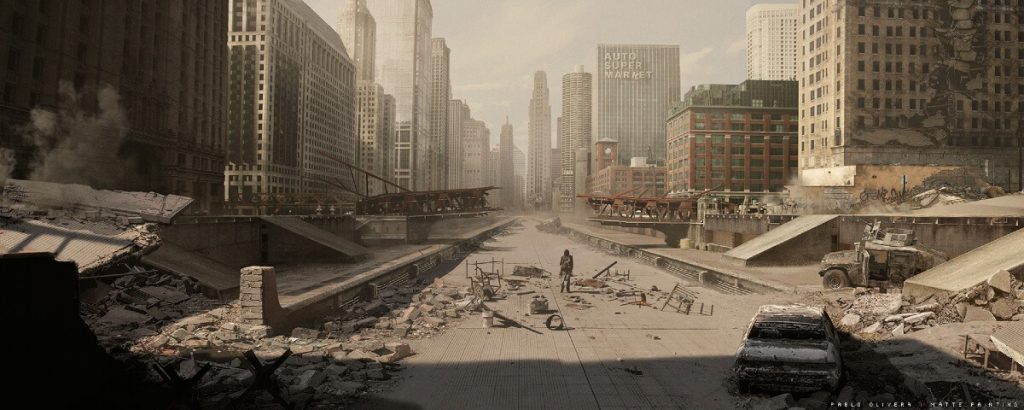 CIUDAD by Pablo Olivera, Argentina
Pablo is a digital artist working in film production concept art, matte painting, keyframe illustrations and 3D digital sculpting. His passion is helping directors and creators bring their visions to life from pitch to completion, specializing in film and gaming.
---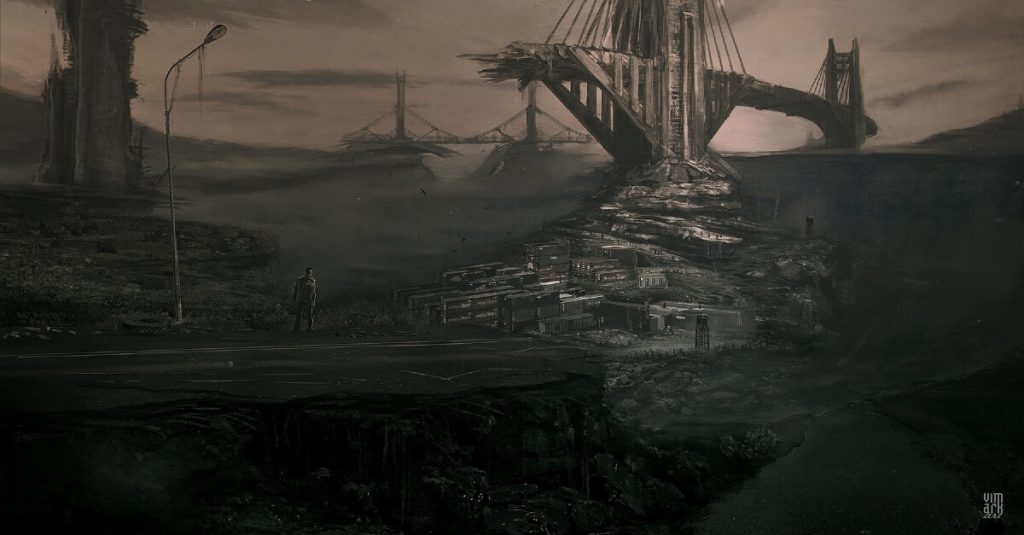 A.F.T.E.R. by Max Mitenkov, Belarus
Max Mitenkov is a digital artist from Belarus. With an eye for combining post-apocalyptic environments with more personal figures, the artist creates fascinating worlds at odds with themselves.
---
The last night of the end of the world by Fintan Taite, Ireland
Finan Taite is an award winning Illustrator based in Dublin and has over a decades experience working freelance on everything from picture Books and Editorial Illustration to Comics, Advertising and packaging artwork.
---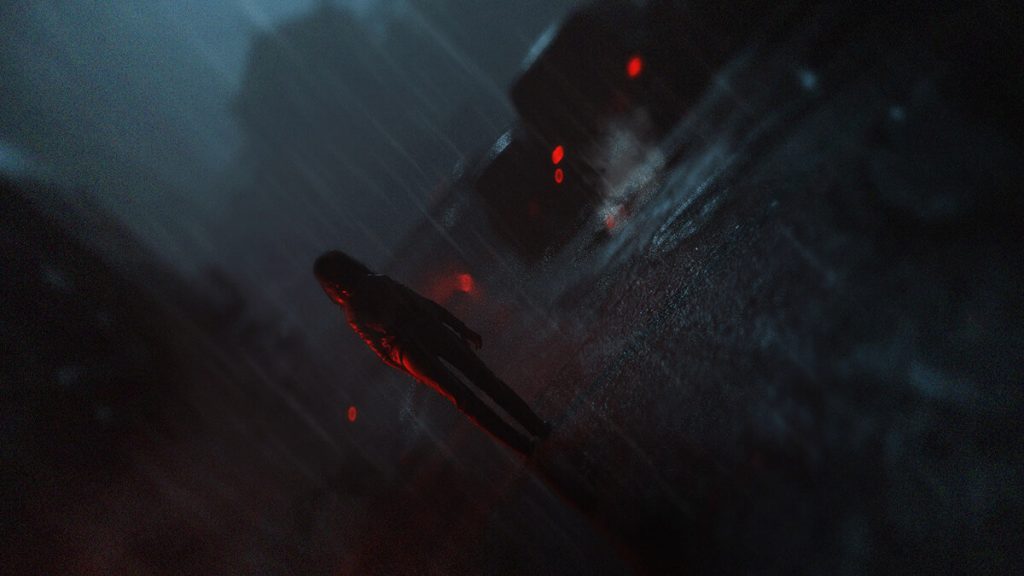 Resident Evil 2 Styleframe by Pierre Emperador, Canada
Pierre is a Freelance Designer and Art Director with over 8 years of experience in the Motion graphics industry. He is currently freelancing full time in Lyon, France and anywhere remotely.
---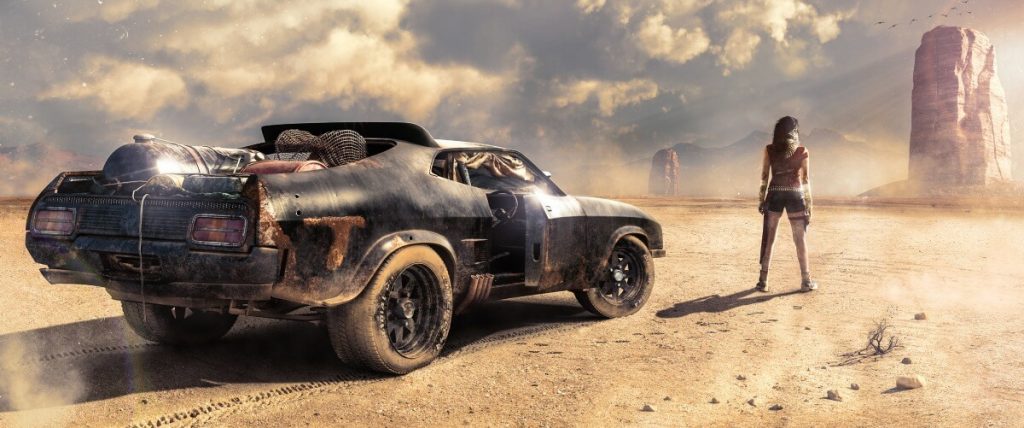 Desolation by Amaru Zeas-Siguenza, USA
Amaru is a senior CG artist based in Seattle, WA​, currently working at Amazon Game Studios as a Senior 3D Artist. This illustration is a tribute to the Mad Max: Fury Road movie.
---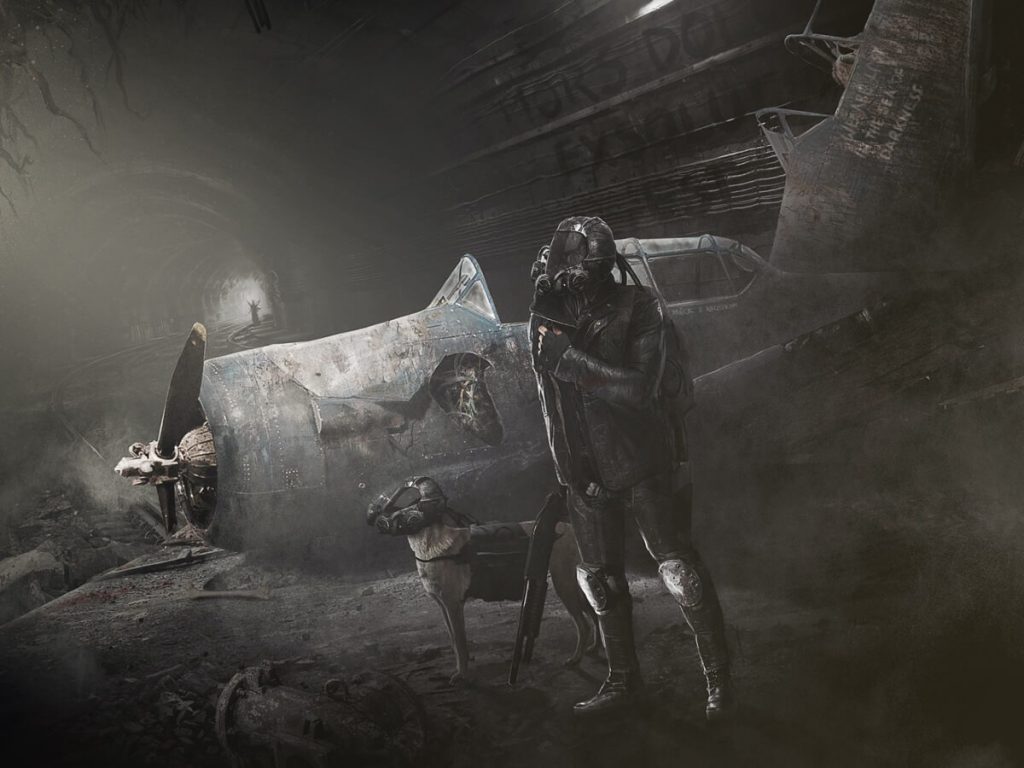 Metro 2033 by Rafał Bochniak, Poland
A post-apocalyptic illustration inspired by Dmitry Glukhovsky's Metro Series.
---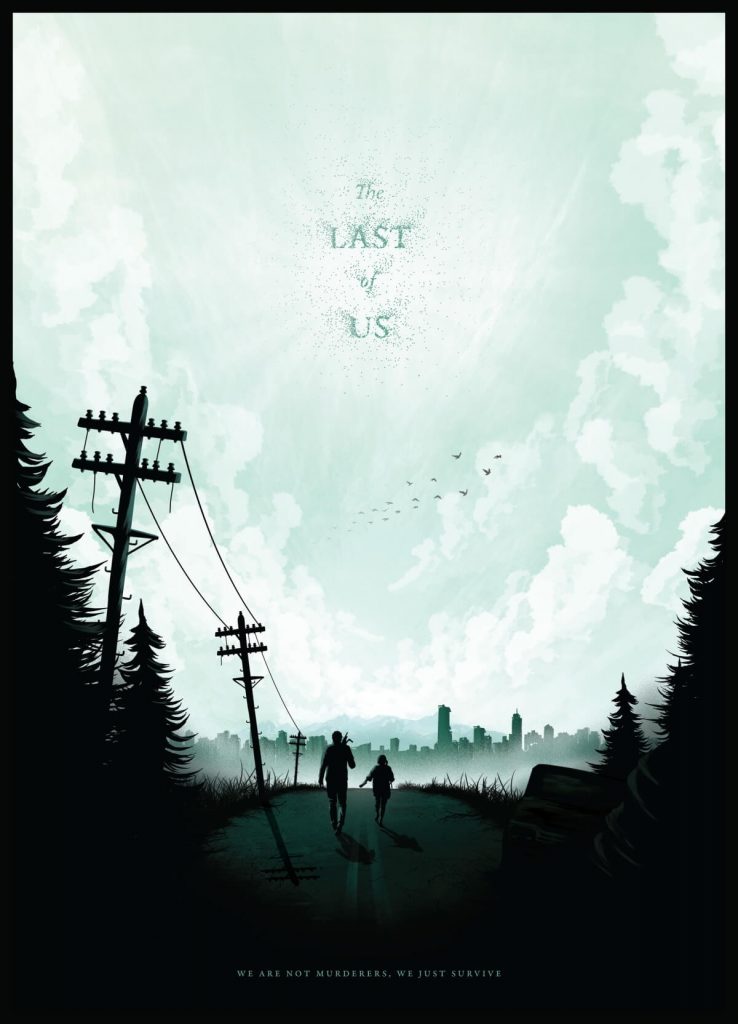 The Last of Us Poster by Conor Smyth, Ireland
Conor is an Irish graphic designer and illustrator based in Dublin, Ireland. He is currently the Creative Director of a new Irish gin company named "Mór Irish Gin" and he is co-founder of his own design studio that specialises in drinks branding. This poster is a personal tribute to one of the artist's favourite games, The Last of Us.
---
If you like our posts, feel free to subscribe to our newsletter. We promise to send you inspiring articles, lists and resources, featuring talented freelancers around the world.