The NFT (non-fungible token) industry is a new and growing market for artists to create and sell artworks, as well as for digital art collectors to curate collections to reflect their taste, style and personality. NFT marketplaces function as a decentralized digital gallery where you can store and display your artworks as NFTs and sell them to others for cryptocurrency or money.
At Huntlancer, we specialize in working with artists to create unique, collective art projects that bring out the best of the NFT industry. We value creativity and individuality and our focus is on discovering amazing artists and supporting them to allow them to grow as creators and NFT sellers.
Whether you are just getting started in NFTs, are creating digital art and looking for a marketplace to sell it, it is so important to find the right NFT marketplace to call home for your art. The biggest factors in choosing an NFT market platform are, the blockchain the marketplace uses, the user experience of the platform, payment structure, and whether the marketplace will be a brand fit for your art.
Top NFT Marketplaces for Artists in 2023
Below is a list of the broadest and most popular NFT marketplaces where you can sell digital assets in 2023.
Opensea
Opensea launched in 2017 and is the largest NFT marketplaces active today. It hosts many popular NFTs, including art, photography, trading cards, virtual worlds and music. OpenSea is very user-friendly for beginners, you can set up an account for free within minutes and start selling NFTs immediately. OpenSea provides easy tools for minting and listing NFTs and plenty of guidelines you can follow throughout the platform.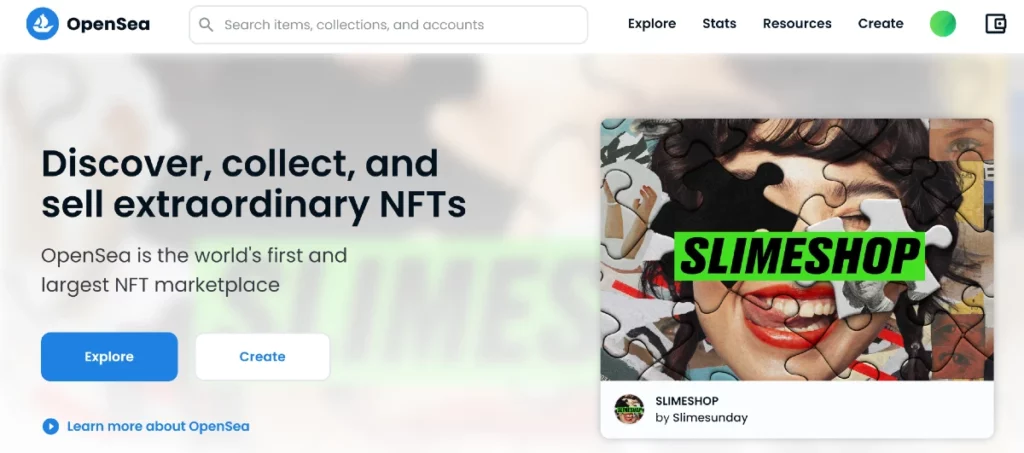 SuperRare
SuperRare was early to market in the NFT space, launching in 2018. SuperRare uses the Ethereum blockchain to mint, transact, and to verify NFTs. It is also a highly curated platform meaning that only approved creators can mint NFTs on its site. If you want to sell NFTs on SuperRare you have to go through an application process before you can start selling on the platform. They get a lot of applications every day, and they only accept a small percentage of submissions, so don't be discouraged if you don't get accepted right away.

NiftyGateway
Nifty Gateway is a premier NFT marketplace platform that was founded by twin brothers Duncan Cock Foster and Griffin Cock Foster and has since been acquired by the Winklevoss twins. The marketplace hosts drops by some of the most popular NFT artists today, such as Pak, Beeple, Daniel Arsham and Josie Bellini. Nifty Gateway is currently transitioning from a curated to an open to all platform letting anyone to become a publisher. Here is more information on how to submit your artworks on Nifty Gateway.

Crypto.com NFT
Crypto.com NFT is a highly-curated NFT marketplace where you can discover exclusive NFT collectibles. The platform developed some interesting partnerships and is fast becoming one of the premier NFT marketplaces out there. Several celebrities buy NFTs from it with Snoop Dogg, Boy George and Lionel Ritchie probably being the most famous ones. To become a creator on the platform you'll need to be approved first and you can find all the information about the process on their website.

Objkt.com
Objkt.com is the largest NFT marketplace on Tezos blockchain. It began as a platform that offered extra tools and a different UI experience to Hicetnunc, a once leading NFT marketplace which shocked the world with its sudden closure. Objkt.com is very similar to OpenSea in that it allows anyone to create their own NFTs and sell them. And remember, if you want to mint your art pieces, you will need to create your collection first. You cannot mint an NFT without having created a collection.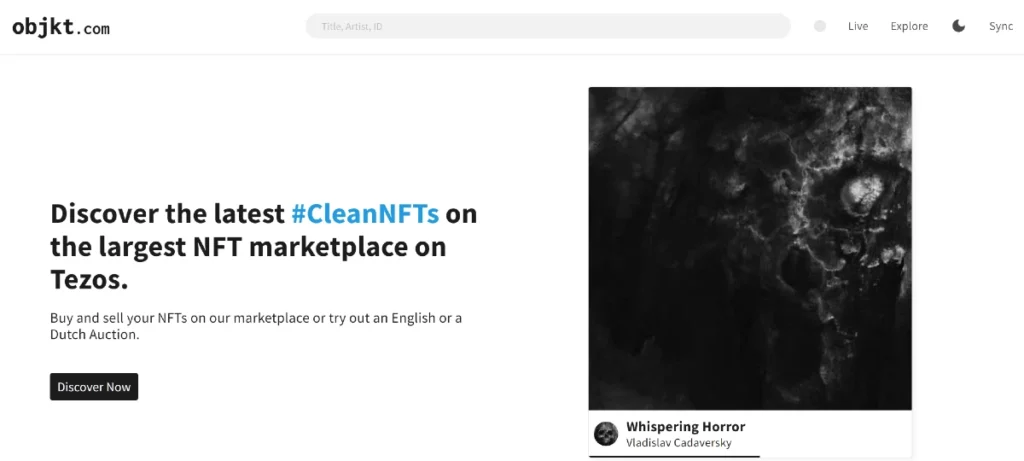 Looks Rare
LooksRare is NFT marketplace built on Ethereum that allows users to buy or sell NFTs to earn rewards in the form of its native utility tokens. The platform was launched in January 2022 by two unidentified founders going by the pseudonyms "Zodd" and "Guts". LooksRare going with the slogan "by NFT people, for NFT people" has attracted a lot of hype for its emphasis on community and its unique engagement incentives. For all creators who want to mint an NFT collection directly on LooksRare, the platform offers access to a great third-party service Manifold Studio.
Art Blocks
Art Blocks is a first of its kind platform where artists can create and sell on-demand generative art. It was founded in late 2020 and provides artists with an innovative system for user interaction where patrons can send funds to an art installation in order to generate unique yet repeatable reactions from the art. Any generative artists can apply their projects to be featured on the platform and here is their official guide on getting started as a creator with Art Blocks.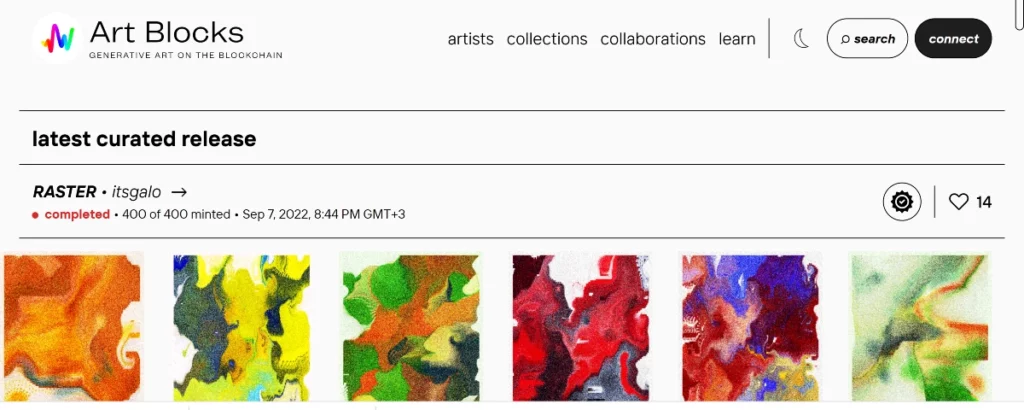 Rarible
Rarible is an all-in-one Ethereum based marketplace with a wide range of items and work from a number of artists. The website deals in a wide range of tokens split into various categories. The categories are art, photography, games, metaverses, music, domains, and DeFi. The Rarible platform is easy to use and its functionality will appeal to both beginners and experienced NFT traders. Stand-out features include its multi-wallet profiles, credit card payments, and gas-fee-free minting.

Foundation
Foundation started as a highly curated NFT marketplace and later on switched to an open to all model. So at this time all NFT creators can list assets on the platform. Foundation is one of the most popular NFT marketplaces out there, particularly when it comes to 1/1 NFT editions.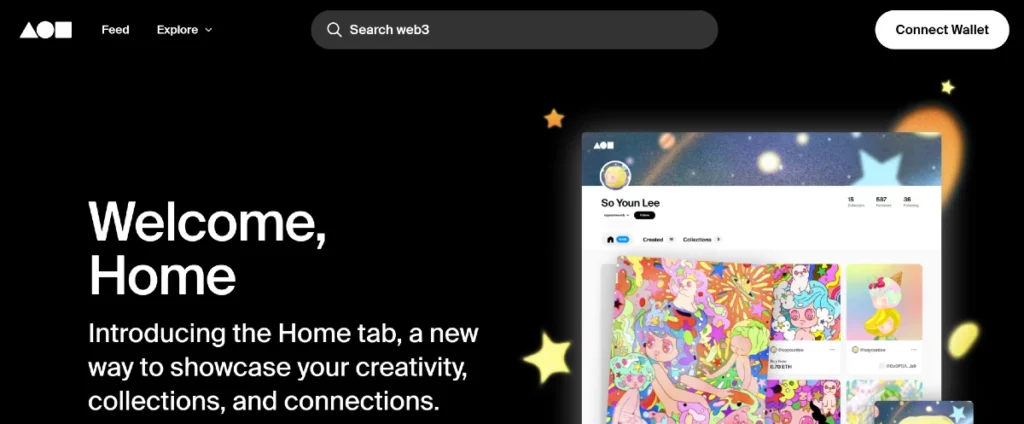 Binance NFT
Binance has been the world's biggest NFT trading cryptocurrency exchange in terms of daily trading volume. In June 2021 they launched their NFT Marketplace which quickly grown to become one of the world's most popular NFT marketplaces in the world. The only requirements to start minting on Binance is that you need to have at least 2 followers in your Binance NFT profile and your account needs to go through a basic verification process. Please see this guide on their website for all the information on how to start selling on Binance NFT.

X2Y2
X2Y2.io is an NFT marketplace founded in 2022 by a highly experienced team, with industry-proven blockchain solutions. It has fastly become the second-largest non-fungible token marketplace in the market, behind OpenSea. X2Y2 provides a complete set of tools to help creators better manage the NFT whitelist minting process and royalty management. It also offers real-time royalties payment at the time of sale.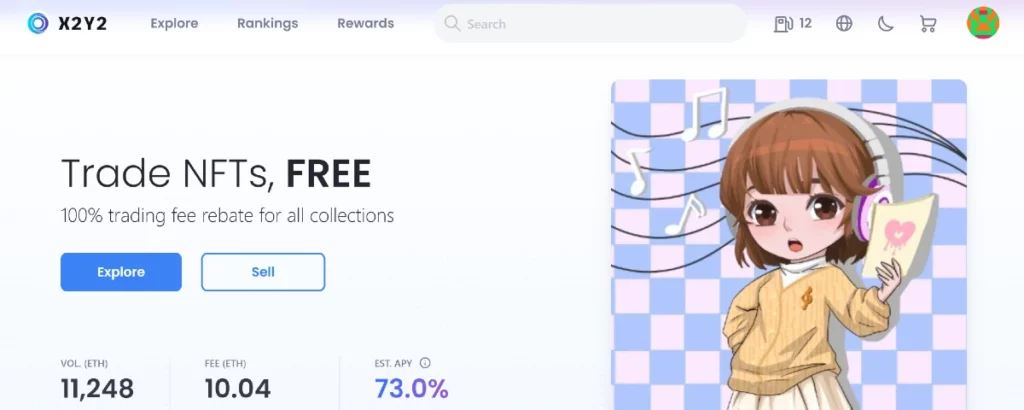 KnownOrigin
KnownOrigin is a Manchester-based NFT marketplace founded in 2018 and recently acquired by eBay. The deal combines eBay's reach and reputation with KnownOrigin's leading technology to empower a new wave of NFT creators, sellers and buyers. NFT art is curated for the platform and the application process is simple: to join as an artist all you have to do is to create a profile, fill out their form to upload your portfolio and add the additional required information and keep an eye on their socials to find out when the next application window opens.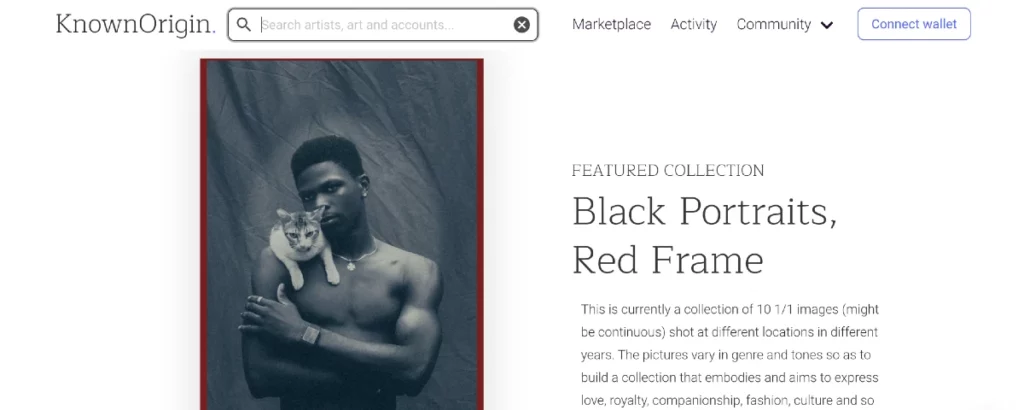 Magic Eden
Magic Eden launched on September 2021 and is the most popular NFT marketplace on the Solana blockchain, a newer blockchain that is cheaper and more environmentally friendly. They have their very own system of minting NFTs, one of them called the Magic Eden Launchpad. This feature is unique to Magic Eden and allows users to create NFTs in minutes, without the need for extensive NFT knowledge. If you are a creator and want to mint on Magic Eden, submit an application to their Launchpad program.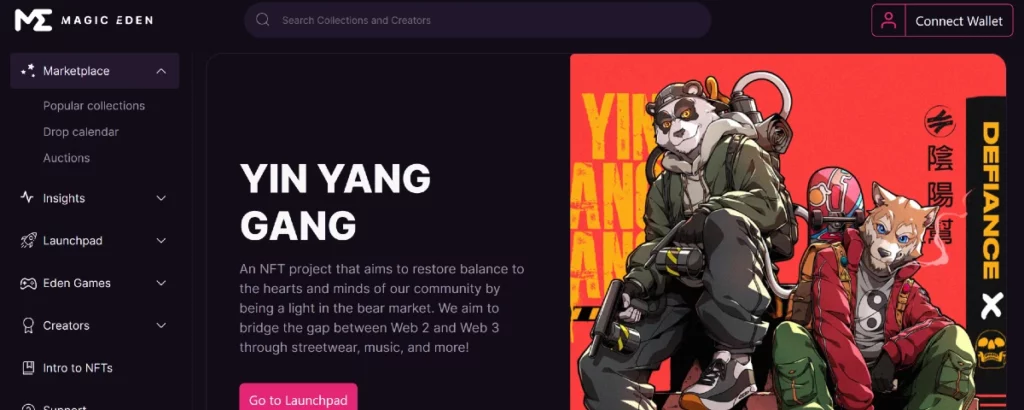 Async Art
Async Art is a new art movement built on the Ethereum blockchain which allows artists to create, collect, and trade programmable art such as digital paintings split into layers that are independently owned and controlled. The artworks can change over time allowing collectors to become part of the art themselves. To start creating artworks is pretty easy, all you need to do is make an Async account, by connecting your wallet of choice or sign up via email.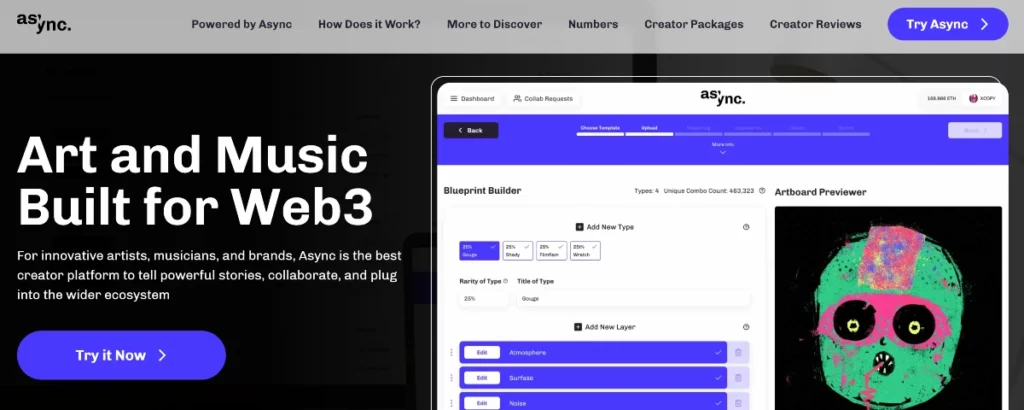 GameStop NFT
GameStop took a further step into blockchain technology with its new NFT marketplace, launched July 2022. The platform allows "gamers, creators, collectors and other community members to buy, sell and trade NFTs." Artists have to apply to become a creator for GameStop, and can only sell their work if accepted.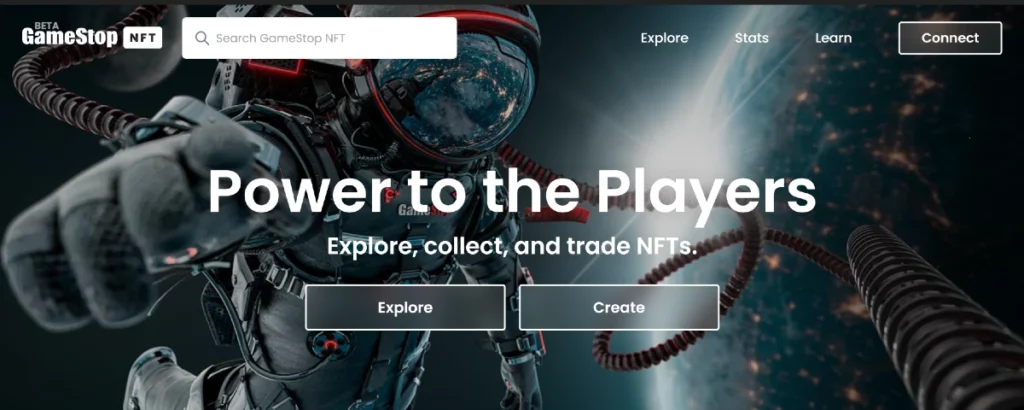 Yuser
Yuser is a new social platform where you can sell your content as NFTs. For now the platform is invite-only but in case want to join early, you can ask an existing member for an invite or follow their social media channels for related announcements. They also give the possibility to feature artists in their own collections. Their featured artists are selected from their community.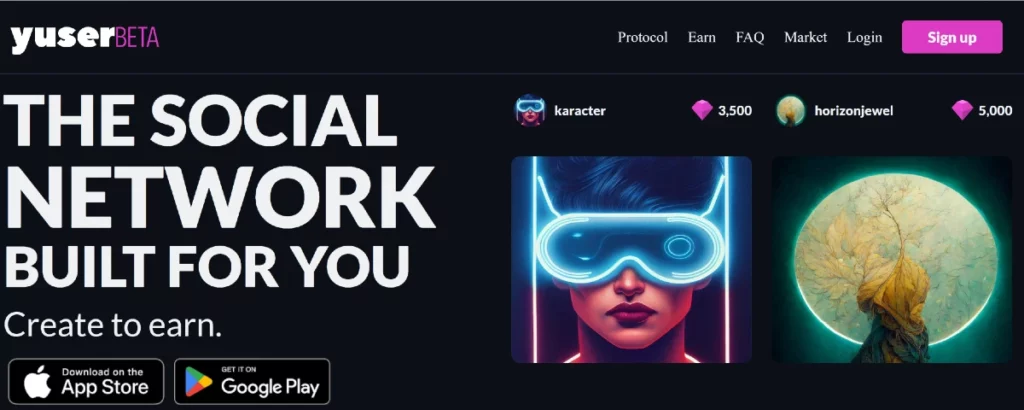 Immutable X
Immutable X was founded in 2018 in partnership with StarkWare, Sydney-based Immutable X is an industry leader in NFT technology, focused on Layer 2 solutions that bring scalability, affordability and power to the Ethereum NFT ecosystem, involving zero gas fees and carbon-neutrality. The platform allows users to enjoy a seamless experience of minting and trading digital collectibles on a large scale. Whether you're an artist minting single or bulk items, Immutable X can facilitate these requests with zero gas costs.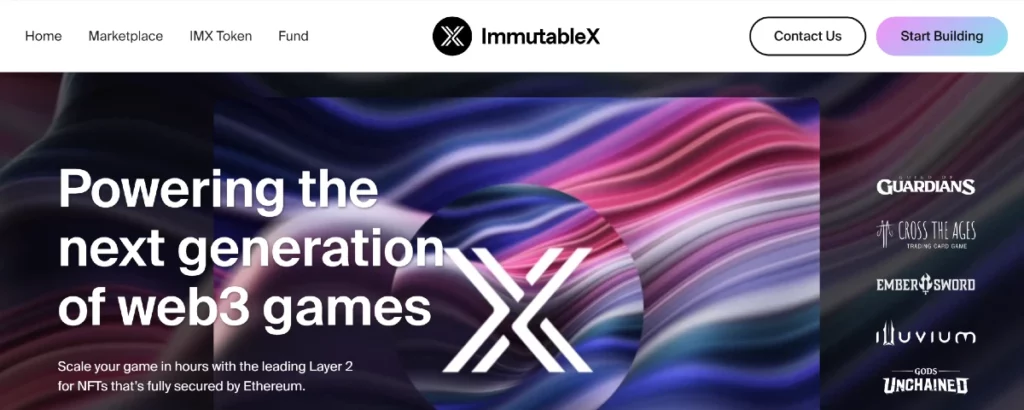 Portion
Portion is an innovative new auction house aiming to bring creative artists and collectors together. It uses Blockchain technology to allow users to sell, invest, and own art and collectibles in total transparency.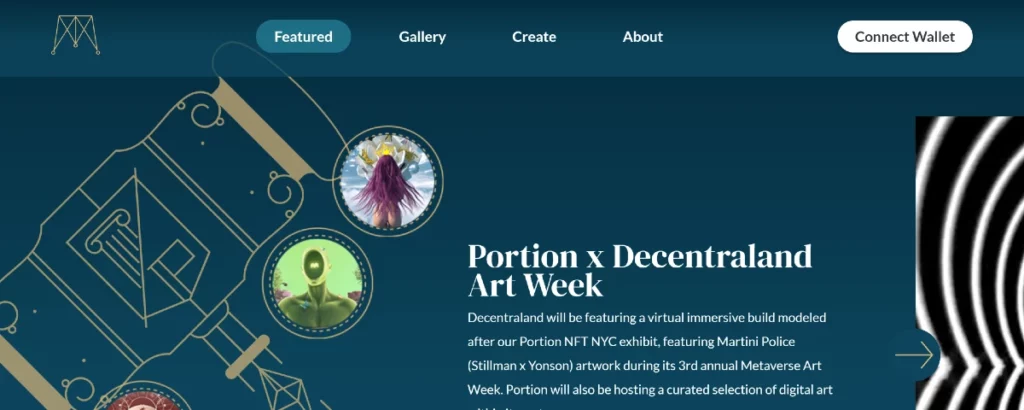 Enjin Marketplace
Enjin is an ecosystem focused on easing the process of creating and running NFT-powered games on the blockchain. For all creators who want to sell on Enjin, their team makes minting NFTs easy and simple. You'll need to create an account, create a project, link your wallet and mint your artworks.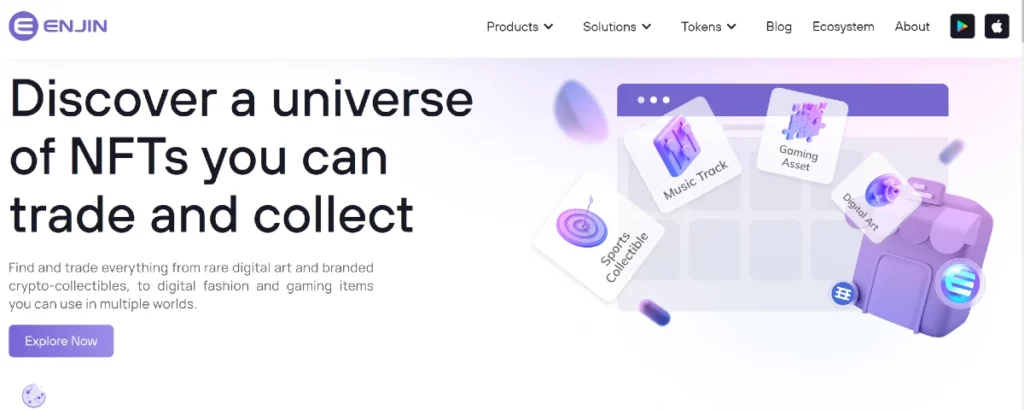 AtomicHub
AtomicHub is a leading NFT marketplace on the EOS and WAX blockchain. The marketplace allows any uniquely created and original artworks to be listed on its platform ranging from pure collectibles to NFTs ready to be used in-game. To begin creating an NFT collection you'll need to sign in using a compatible wallet such as the Wax Cloud Wallet.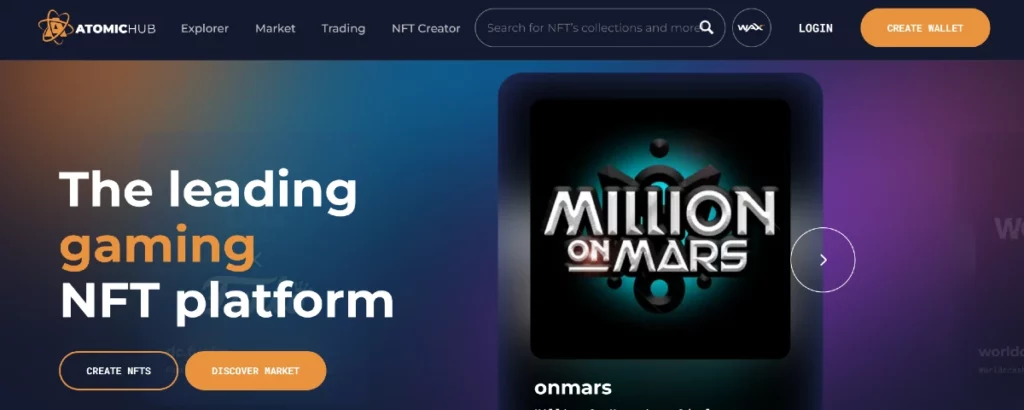 Zora
Zora was founded in 2020 by a team of Coinbase veterans. It launched as a service that offered musicians and other artists the means to sell digital tokens tied to physical artifacts like cassettes. Since then has switched to an open marketplace that anyone can use, similar to what Foundation did.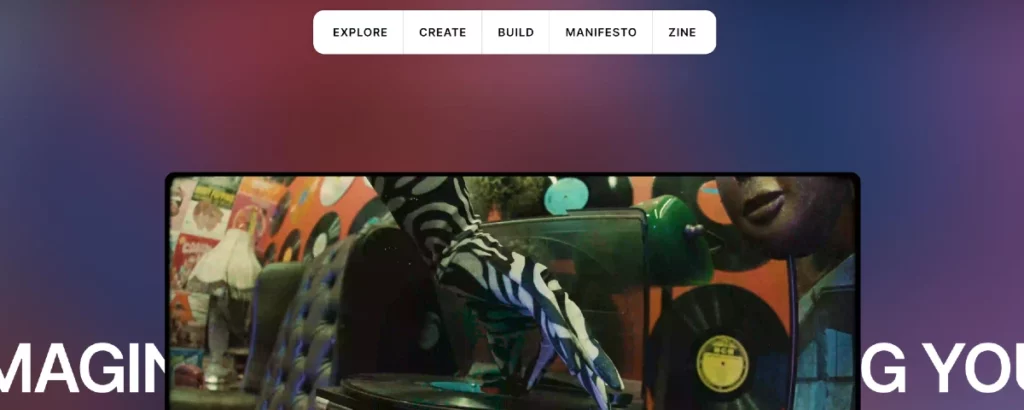 Coinbase NFT
Coinbase is one of the largest cryptocurrency trading and investing platforms in the world and launched its NFT marketplace to the public in 2022. When it did open it offered a curated selection of NFT collections, including Doodles, World of Women, and Azuki. The platform is optimized for social engagement and its design includes social features that encourage conversation and discovery of new collections and artists. The Coinbase NFT Marketplace is still in beta and is invite-only.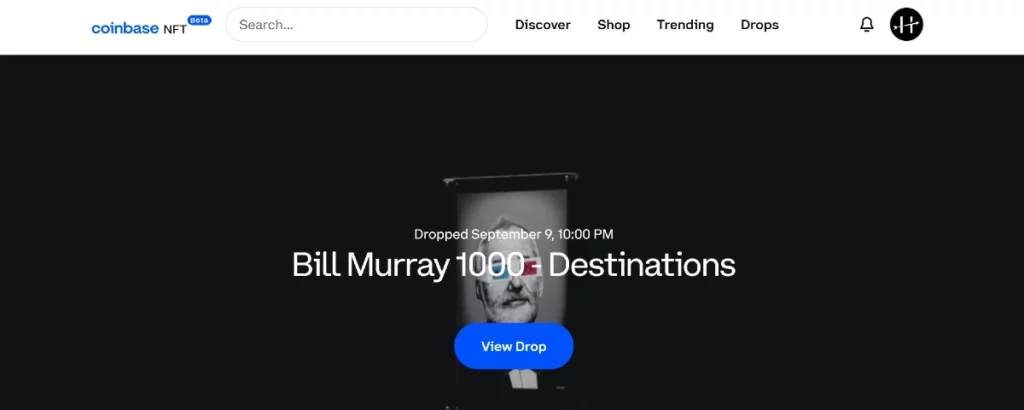 NFT.io
A next-generation NFT marketplace built by Enjin, a global team unified by a mission to build world-class products. The platform is powered by Efinity, a groundbreaking blockchain network.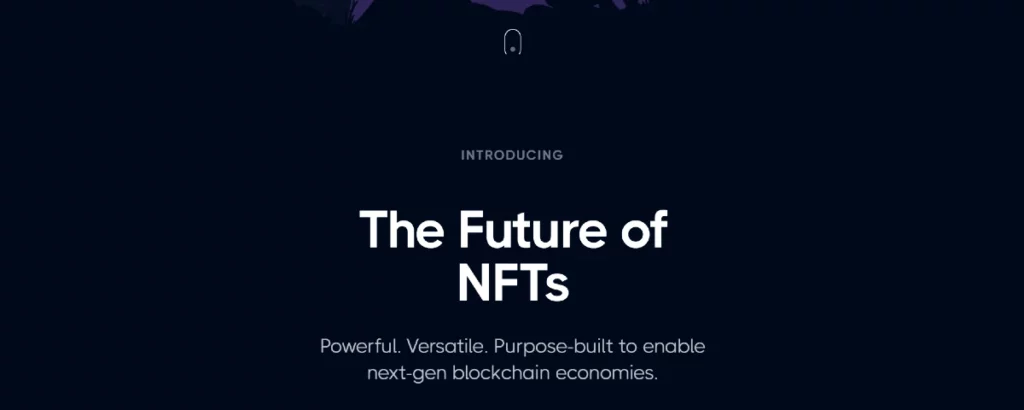 Kolectiv
Kolectiv is a curated NFT marketplace that focuses on large drops with some of the best established artists in the space.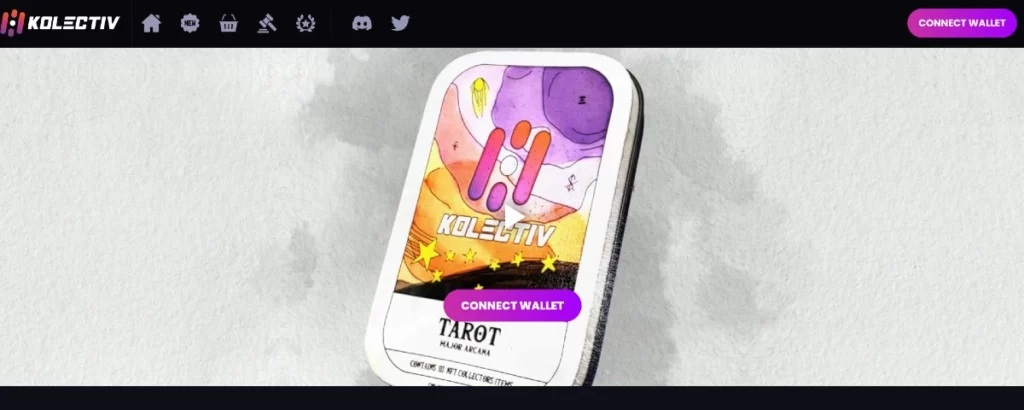 What is an NFT Marketplace?
An NFT marketplace is a blockchain-based online platform where you can mint, buy or sell non-fungible tokens. To use an NFT marketplace, you will need a crypto wallet such as MetaMask, to store and trade your best NFT tokens.
What was the first minted NFT?
The world's first NFT was minted by Kevin McCoy on Namecoin in 2014. It is called Quantum and was sold in 2021 via Sotheby's for $1.47 million.
What is Minting an NFT?
Minting generally means something is produced for the first time or made official. In crypto, Minting an NFT is the process of writing a digital item to the blockchain.
Conclusion
As you're looking for the best NFT marketplace, make sure to keep in mind your business goals, brand values and market research to optimize your buyer's experience and your business model. We at Huntlancer are all about researching the latest in the NFT industry so that we can support freelancers who are creating incredible, unique art. We would love to connect with you about your upcoming projects and how the NFT industry can work best for you.