We hired legendaryartist on Fiverr for creating the article featured image above.
Fiverr is typically the webpage to look at when you require a book proofread or a website landing page created. It isn't the type of place you'd think to check out when needing something unusual. But as it turns out, people will do nearly anything for $5.
There are plenty of bizarre and wacky gigs on Fiverr to choose from. Do you need someone to scream your name into a bush? What about product promotion from someone dressed as Jesus? Or maybe your longtime dream is to be drawn as a mermaid. Whatever your unusual request, the funniest gigs on Fiverr will undoubtedly fulfill your every wish.
Don't hesitate to check out the funny gigs on Fiverr below. Most of them have tens of orders and perfect five-star reviews, proving that these strange offers aren't just scams. Of course, this is just a sample of the oddities out there, but this will certainly be enough to get you started.
30. I will throw a message in a bottle in sea for you
Have you ever dreamed of writing a message, putting it in a bottle and then throwing it in the sea? You never know who and when might find it. Classproto will write any message you want, then put it in a bottle and throw it in the Baltic sea.
29. Have an astronaut deliver your message from space
Are you ready for to see your logo/slogan/message in Space? Bobcarr_cpa is an Italian Architect, with more than 16 years experience in Interior Design and Graphics. He likes to spend his time to create something fun and special for his clients. His intention is to connect his passion for Arts and Architecture with his graphic design skills.
28. Rent a text friend for two days (or more)
Do you feel lonely? No worries, there is a solution. You can 'rent' this person below to hang out with you. You can play Playstation games together or message each other on Snapchat. As she mentions in her description, she is 'shy at first but after she will warm up to you.'
27. I will say anything in a weird melodic robotic daft punk voice
Erichopp will say anything you want in a Daft Punk style robotic voice with a melody in the background. How cool is that?
26. Get a a caricature drawing of yourself
Send this illustrator a clear photo of you or someone, and he will draw it in the caricature style below.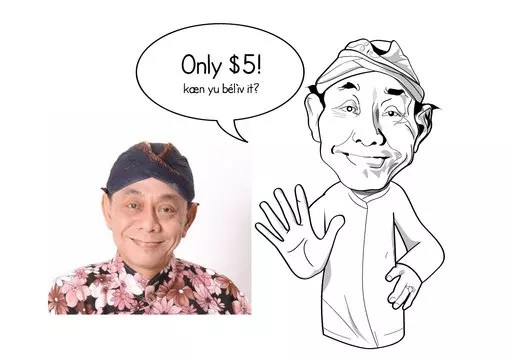 25. I will create original memes for your social media
This person is a memes maker who 'never kissed a girl' as he mentions. However, he is highly respected in the meme industry, he loves montage, photo editing and innovative design.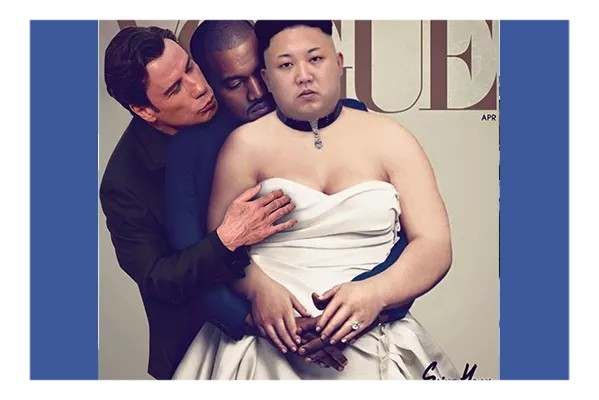 24. I will bring your ex back
Zoe is a psychic, telepathy mind reader, teacher and practitioner of energy healing and white magic. She has been conducting telepathy mind readings, psychic readings and tarot readings for decades. Believe it or not, her gigs are among the most popular gigs on Fiverr.
23. I will create 2 funny videos from 'the Rock' with the message you want
This seller is an engineering student at the Central University of Venezuela, He likes video editing and creates content for Youtube, all this in addition to cooking.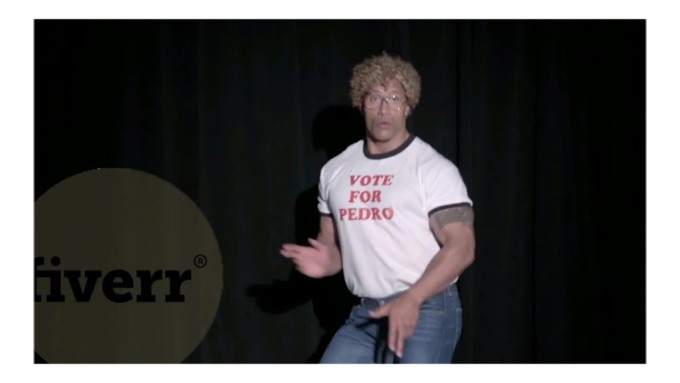 22. I will create a fun cartoon based on a photo of you or group
Agryanto is a professional logo designer, he always looks beyond the mainstream design and his vision is unique. He is also doing all kinds of graphic design like motion graphic and illustration.
21. I will deliver an epic video as a pissed off outlaw biker
Road Rash the Famous American Outlaw Biker loves personal messages, advertising products, events and creating YouTube content. His videos have been featured on huge websites and been seen by millions! Now Road Rash with his wacky goatee and gold teeth is ready to create a project with you.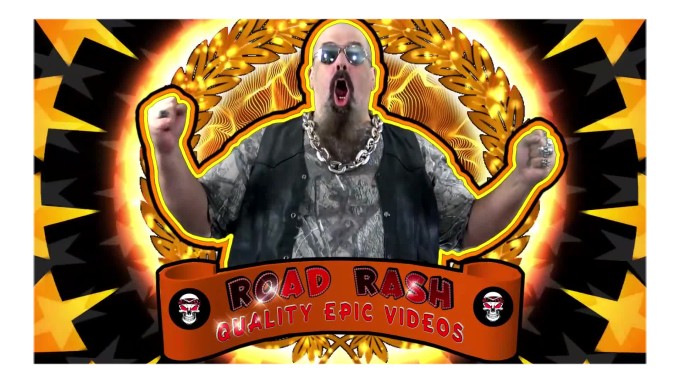 20. I will call you and tell you I love you – for girls only
It's a good therapy to get a love call from a total stranger every now and then. Keeps the depression away. Book this gig now, what are you waiting for?
19. I will make a funny picture of yourself
Simona is an illustration and animation student. She is also a face painter and loves everything she does.
18. Get a message from the Cookie Monster
This seller is an actor and writer with 20 years of professional experience, specializing in the works of Shakespeare, improvisation and the puppeteering! He works in voice-overs, podcast production and makes sure that the love of what he gets to do comes through in every video he makes.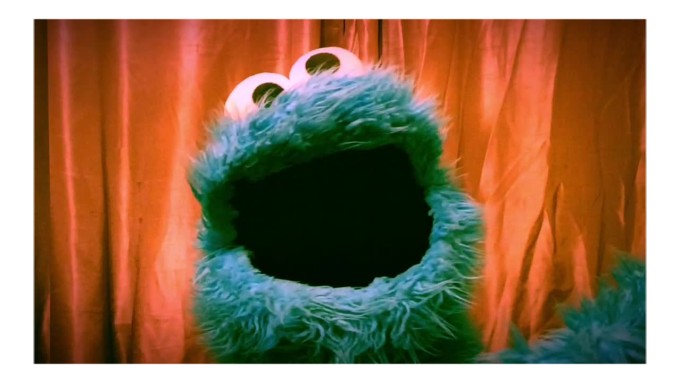 17. I will teach you to Telepathically Communicate with your pets
An animal intuitive specialist with decades of experience – also a certified dog trainer, cat specialist, author and rescue volunteer. He resolves behavior problems, gives you guidance and teaches you how to communicate with your pets telepathically. He also does distance healing for animals.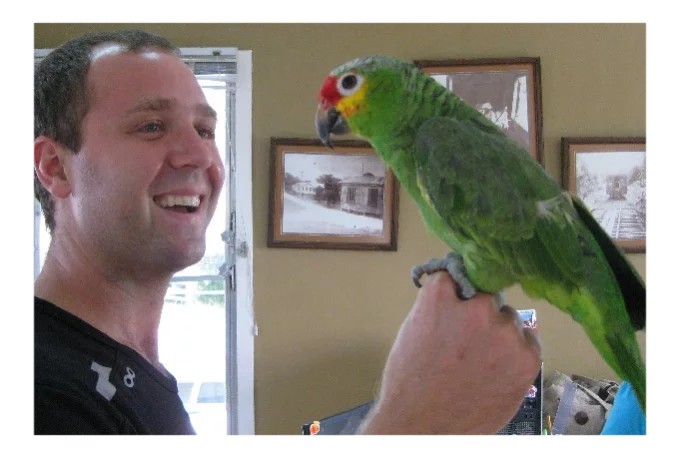 16. I will make you seem attractive and make girls fall in love
Do you wanna be the guy in the photo? Order the gig below and you'll thank me later!
15. I will make an awesome family tree and photobooth frames
This person, a 28 year old Freelance Graphic Designer, loves everything that has to do with Web design & Graphic design, Packaging, Industrial design and Logo Design.
14. I will zombiefy your pic or profile
This seller has years of experience as a traditional and digital illustrator. He specializes in comic book art and.. human subjects.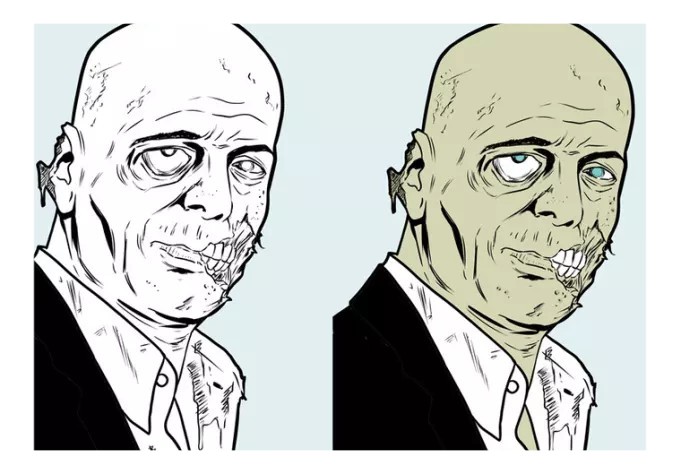 13. I will make you an ewok
Yub nub…eee chop yub nub. These little cube shaped Ewoks have gotta an itch to get off their forest moon of Endor. Invite an Ewok into your world.
12. I will do anything you need from New Zealand
Here are three words to describe this guy – weird, fun and adventurous. He's a keen bean and looking to do some silly stuff. Anything ranging from dares to promotional videos and anything in between, don't hesitate to ask.
11. I will write your erotic scenes
Too shy to write your own erotic scenes? Hire this person. She is offering a customized erotica scene for your book, short story, fan fiction, and anything in-between.
10. I will scream your name into a bush
Want your name screamed into a bush? He's your man. Want him to scream things other than your name into a bush? He's also your man. As long as it includes him screaming and that scream entering a bush, look no further than his services.
9. I will draw you like a yellow cartoon character
Treat yourself! Update your social media profile picture, or even better, surprise your loved ones with an original, funny and thoughtful one of a kind gift.
8. I will say anything you want in a kermit impression
Hi ho! Kermit The Frog here! Y'know, as a puppet on a, uh, small-time show (The Muppets, just in case you guys haven't heard of it!)
7. Get a funny portrait of your dog, cat or any pets portrait
Abu Rayhan has 5 years' of experience in cartoon portraits, illustrations, graphic design. Her goal is to provide a best quality service and make her customers fully satisfied.
6. Happy birthday or anniversary from Old Man Steve
At 82 years old, Old Man Steve is having fun and doing something he loves. You can also check him out on YouTube, Twitter, Facebook, and Instagram. His videos are all over the place.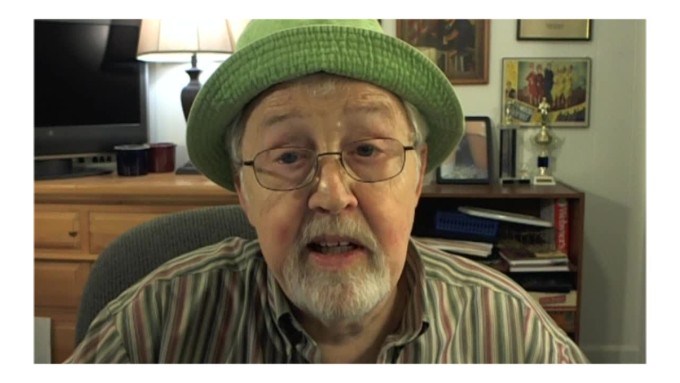 5. Cast 'the most powerful love spell in the world' on the person of your choice
Need to cast a love spell on the person of your choice? This spell is a secret witches spell that has been used for centuries. It has been known to work in surprising ways. Thousand of people on Fiverr say it does.
4. I will speak your message in the cartoon voice of your choosing
Get this guy a script up to 100 words (basic gig), pick your characters (as many as you want) from the list or have him create a custom voice and he'll get it to you. Simple as that.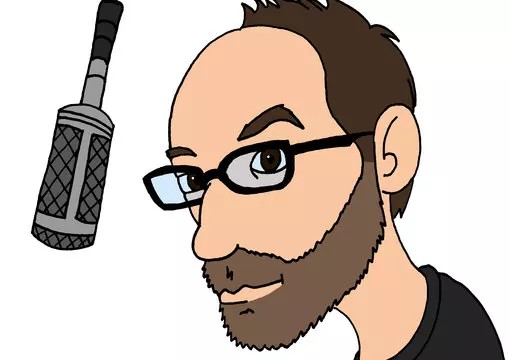 3. I will draw you as a mermaid
Do you want to know how you look like, if you were a mermaid? Provide this designer a clear and sharp frontal view of your head shot and he will work his magic.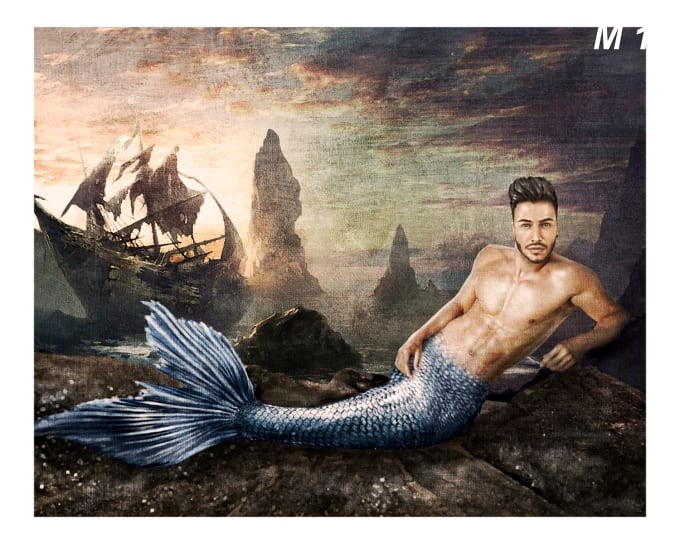 2. Get an exclusive message from the Boatman
With thousands of orders served to his clients, 'the boatman' is already a Fiverr senzation. His name is Varun Karkhanis, he lives in India, he is very good at video editing and loves to make funny videos.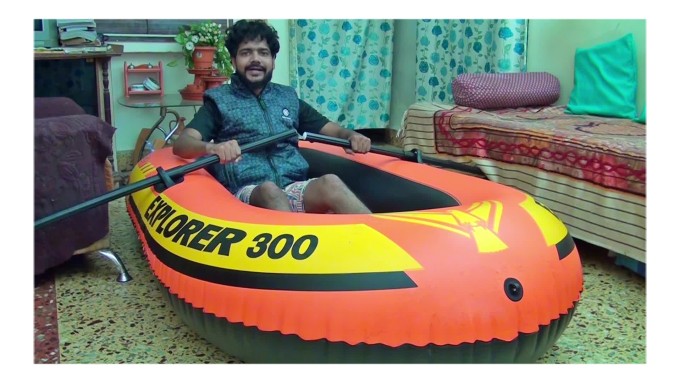 1. Have Jesus deliver your message
Have the Lord himself create an awesome HD video for you or your loved one… or, someone you hate! Jesus can be serious and or funny! Jesus will say anything you want.