Fiverr is typically the webpage to look at when you require a book proofread or a website landing page created. It isn't the type of place you'd think to check out when needing something unusual. But as it turns out, people will do nearly anything for as low as $5.
There are plenty of bizarre and wacky gigs on Fiverr to choose from. Do you need someone to scream your name into a bush? What about product promotion from someone dressed as Jesus? Or maybe your longtime dream is to be drawn as a mermaid. Whatever your unusual request, the funniest gigs on Fiverr will undoubtedly fulfill your every wish.
Don't hesitate to check out the funny gigs on Fiverr below. Most of them have tens of orders and perfect five-star reviews, proving that these strange offers aren't just scams. Of course, this is just a sample of the oddities out there, but this will certainly be enough to get you started.
30. I will create funny viral memes social media posts and meme videos
erenll is a graphic designer/copywriter also one of the biggest meme creator if not the biggest meme creator on Fiverr. He can create memes, visuals and also can edit meme videos.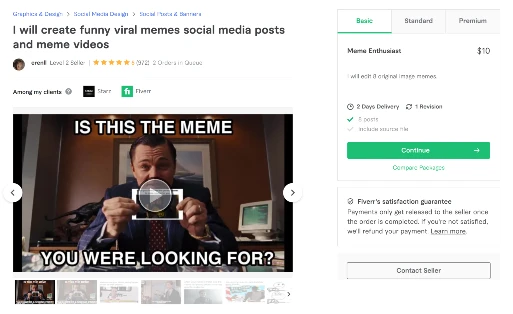 29. I will have an astronaut hold your text, picture, or logo
Are you ready for to see your logo/slogan/message in Space? heriyusuf is a video editor and logo designer from Indonesia who likes to spend his time to create something fun and special for his clients. His intention is to connect his passion for Arts and Architecture with his graphic design skills.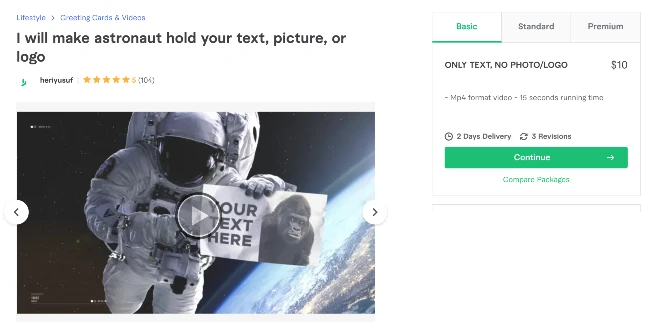 28. Rent a friend for a phone or video call
Do you feel lonely? No worries, there is a solution. You can 'rent' this person below to hang out with you. If you are sad or depressed she can listen to you and cheer you up, she can simply help you practice your Spanish or you can exchange ideas on topics that you do not dare to talk about with others.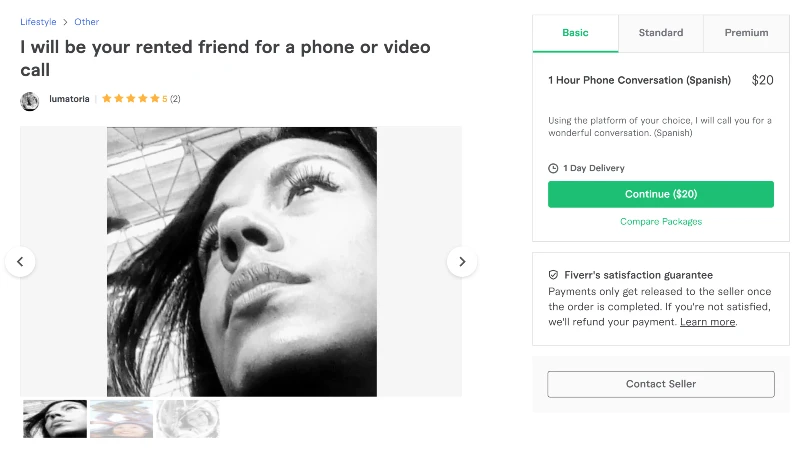 27. I will wish Happy Birthday with a romantic twist
Do you want to give an unforgettable greeting to your friend, brother, sister and girlfriend? Ramesh Krishan will deliver it to you.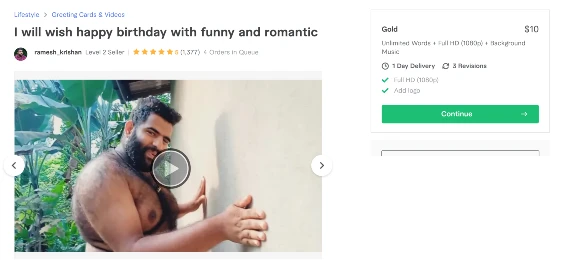 26. Get a a caricature drawing of yourself
Send this illustrator a clear photo of you or someone, and he will draw it in the caricature style below.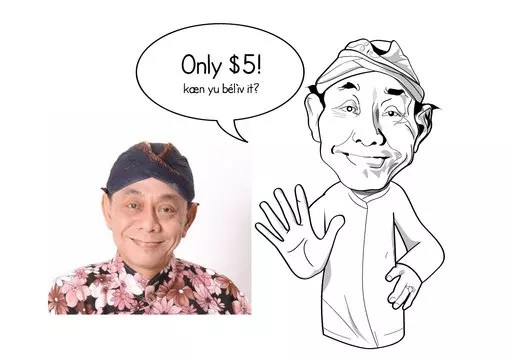 25. I will create original memes for your social media
This person is a memes maker who 'never kissed a girl' as he mentions. However, he is highly respected in the meme industry, he loves montage, photo editing and innovative design.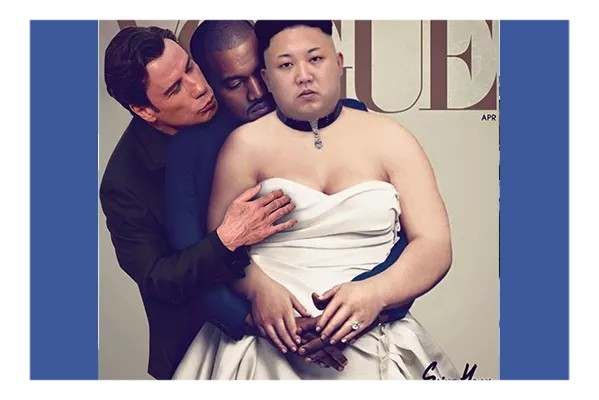 24. I will bring your ex back
Do you want your lover back? Is he the love of your life? Is he with someone else? durgaspell is a Romani psychic, who has had psychic gifts since childhood, as did her Maternal Grandmother. She has over 30 years of successful Divination experience, if you have any queries please message her as she is always happy to help.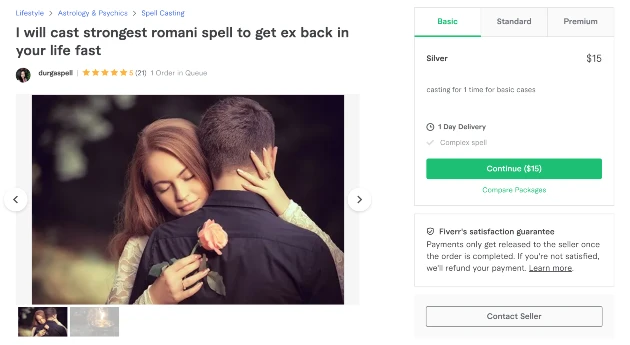 23. I will create 2 funny videos from 'the Rock' with the message you want
This seller is an engineering student at the Central University of Venezuela, He likes video editing and creates content for Youtube, all this in addition to cooking.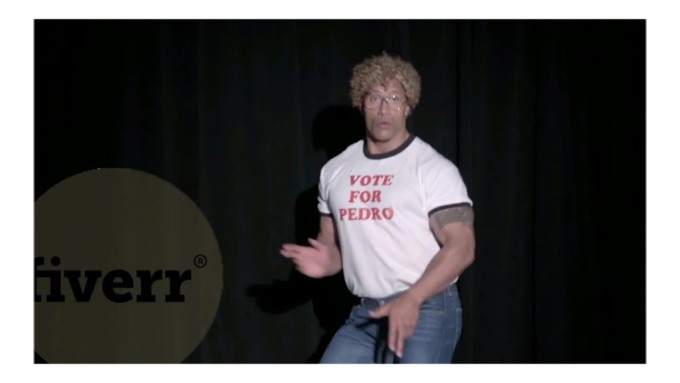 22. I will create a quirky and fun cartoon based on a photo
Juan Carlos Arevalo is a designer and illustrator from El Salvador passionate about art in general and especially likes doing all kinds of character illustrations and cartoons.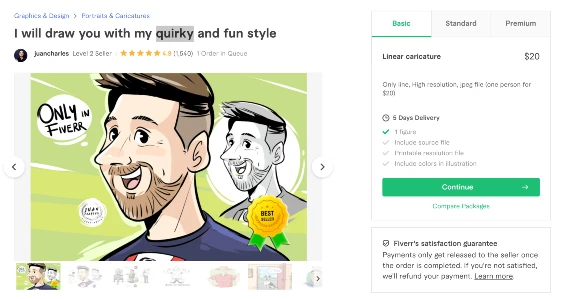 21. I will deliver an epic video as a pissed off outlaw biker
Road Rash the Famous American Outlaw Biker loves personal messages, advertising products, events and creating YouTube content. His videos have been featured on huge websites and been seen by millions! Now Road Rash with his wacky goatee and gold teeth is ready to create a project with you.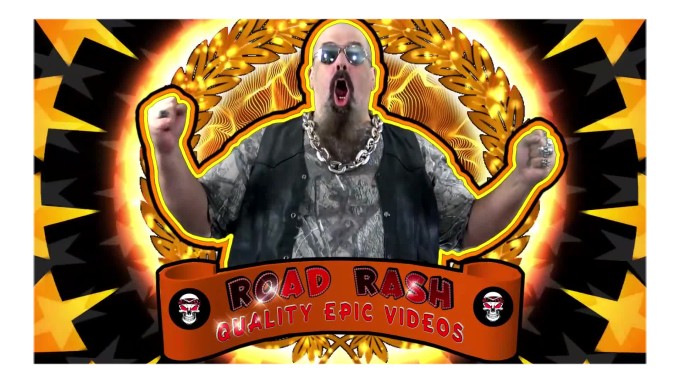 20. I will call you and tell you I love you – for girls only
It's a good therapy to get a love call from a total stranger every now and then. Keeps the depression away. Book this gig now, what are you waiting for?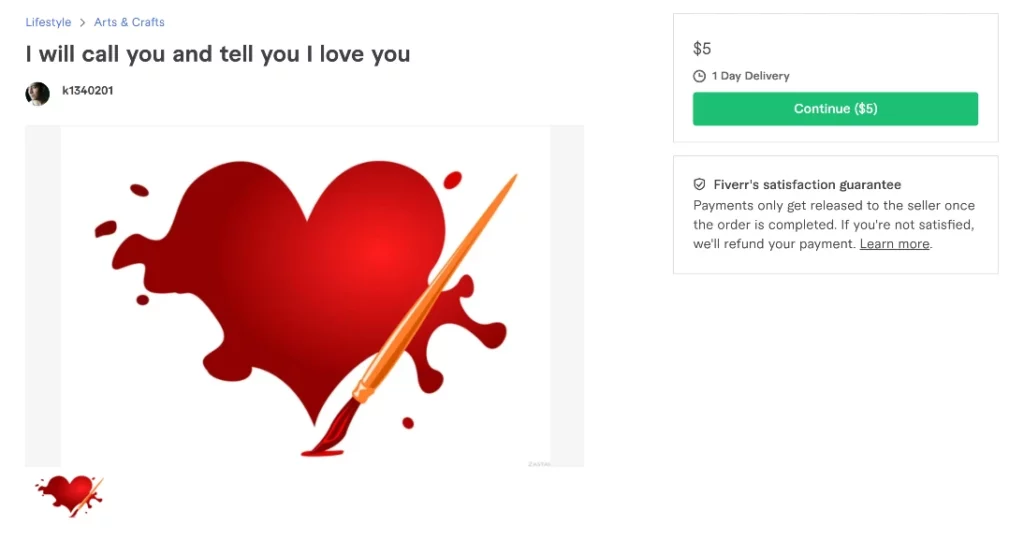 19. I will make a funny character, caricature, or portraits
This seller is an expert illustrator and character designer with +10 years of experience having worked on many projects such as websites, children's books and YouTube channels.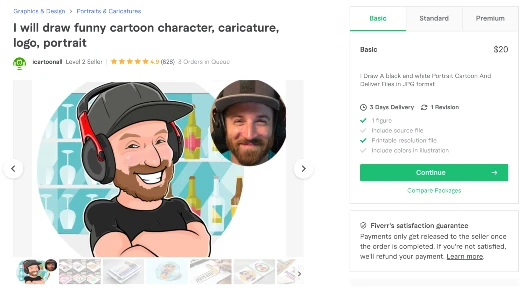 18. Get a message from the Cookie Monster
This seller is an actor and writer with 20 years of professional experience, specializing in the works of Shakespeare, improvisation and the puppeteering! He works in voice-overs, podcast production and makes sure that the love of what he gets to do comes through in every video he makes.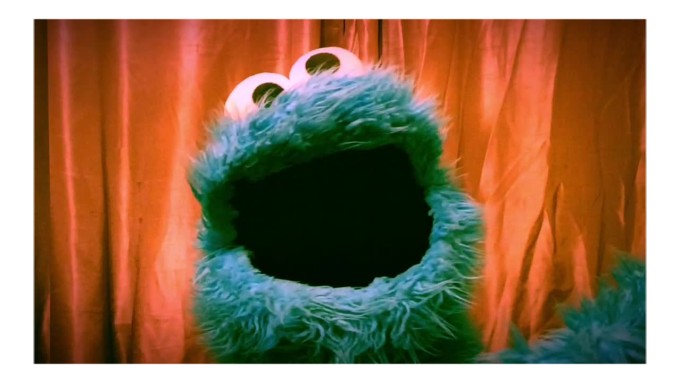 17. I will teach you to Telepathically Communicate with your pets
An animal intuitive specialist with decades of experience – also a certified dog trainer, cat specialist, author and rescue volunteer. He resolves behavior problems, gives you guidance and teaches you how to communicate with your pets telepathically. He also does distance healing for animals.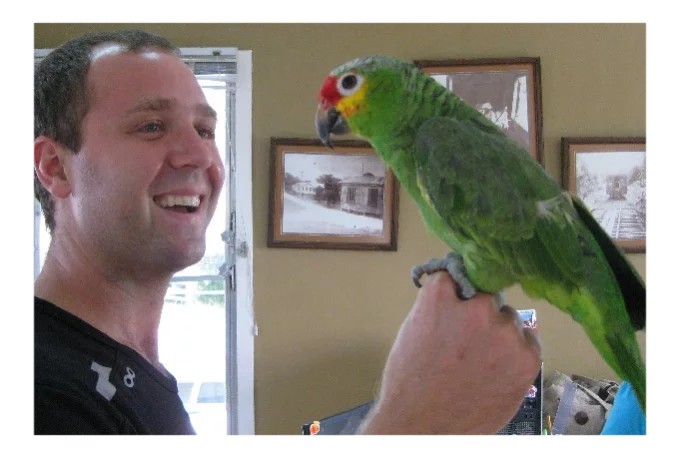 16. I will cast a beauty spell making you sexy and attractive
What do you have to lose? Order the gig below and you'll thank me later!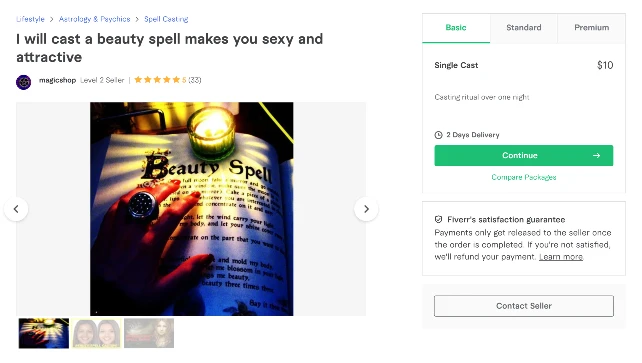 15. I will record a robotic female artificial intelligence voice over
Professionally trained (in voice acting, sound design and audio editing) full time Los Angeles based voice actor featured in voiced projects for Amazon, Home Depot, Marriott, Old Navy, Knott's Berry Farm, Deep Eddy, Disney, Better Homes & Gardens, Inc. Magazine, Taste Magazine and MANY horror and genre video games and podcasts.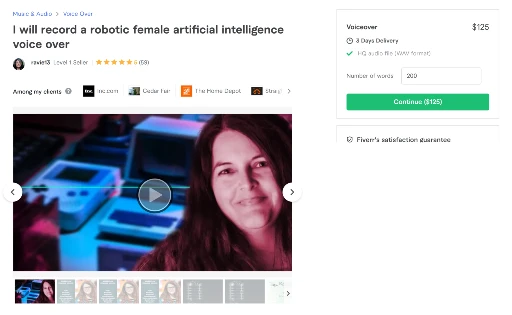 14. I will zombiefy your pic or profile
This seller has years of experience as a traditional and digital illustrator. He specializes in comic book art and.. human subjects.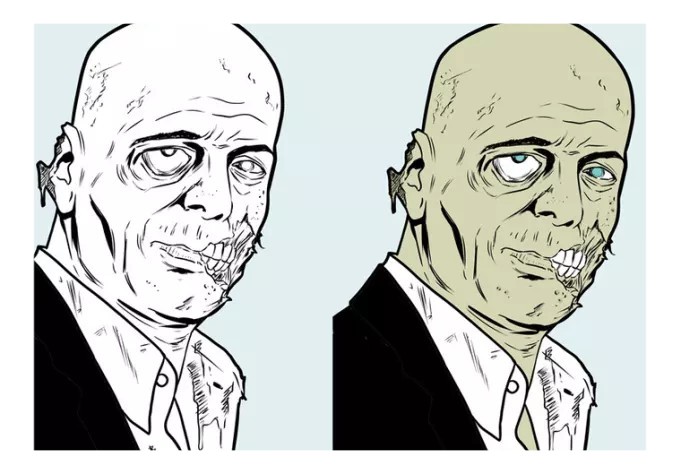 13. I will give you a funny birthday wish form Africa wolf team
Do you want to prepare an unusual birthday gift for your friends and relatives? This seller has several video teams in Africa ready to bring you some real joy.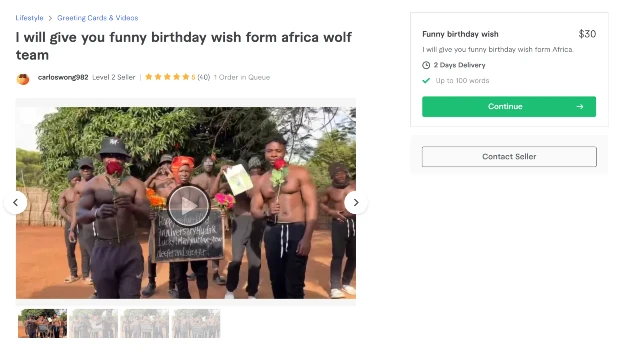 12. I will do a funny gaming video edit for Youtube
Prith is (was) a Computer Engineer who thought, this is not something he liked to do. So he switched to editing gaming videos instead. In his edits he likes to include funny zooms, SFX, animated subtitles and memes.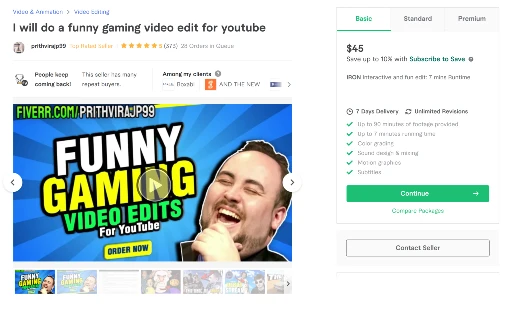 11. I will write exquisite erotic fiction for you
Whether you are looking for a piece of adult, erotic fiction written for your personal enjoyment or for professional means, nicolaeverett has the passion, imagination and professionalism to tailor a piece of fiction exactly to your specifications.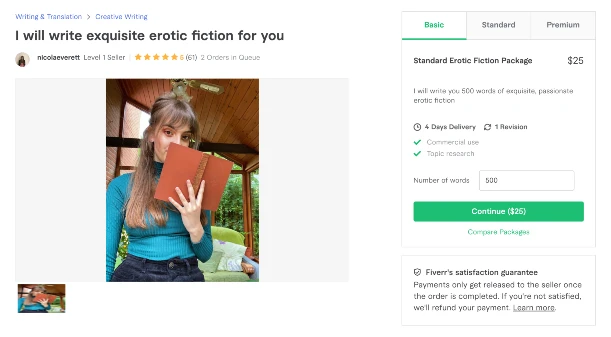 10. I will record a top quality voice over as David Attenborough
timwells692 is a professional voice artist with over 20 years experience in all recorded voice media. Award winning voice actor, based in the UK with a significant experience in commercials for broadcast, radio and TV. He has done countless Attenborough voice overs over many years, including for broadcast.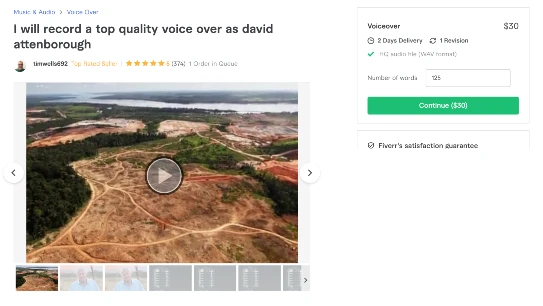 9. I will draw you like a Simsons yellow cartoon character
Suzanny is a freelance illustrator who offers you a hand drawn cartoon picture in the style of The Simpsons. Great for giving as a gift to that person you care about. Turn yourself yellow!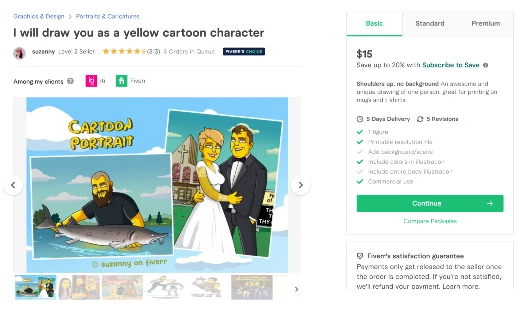 8. I will record anything in a kermit the frog voice
Hi ho! Kermit The Frog here! Y'know, as a puppet on a, uh, small-time show (The Muppets, just in case you guys haven't heard of it!)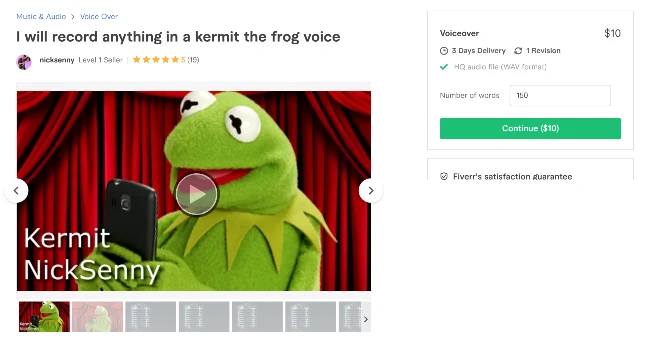 7. Get a funny portrait of your dog, cat or any pets portrait
Manu Pretonari is an illustrator from Argentina with a funny style – caricatures style big heads, cartoon pets and characters. He will draw any pet in a funny cartoon style, dogs, cats, birds and all types of animals.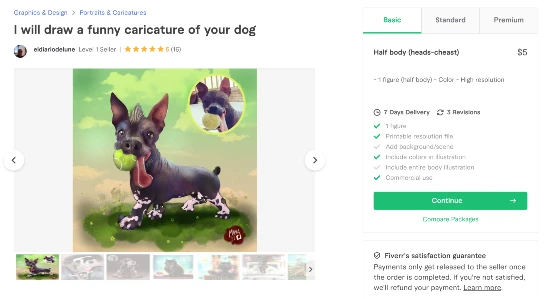 6. Happy birthday or anniversary from Old Man Steve
At 82 years old, Old Man Steve is having fun and doing something he loves. You can also check him out on YouTube, Twitter, Facebook, and Instagram. His videos are all over the place.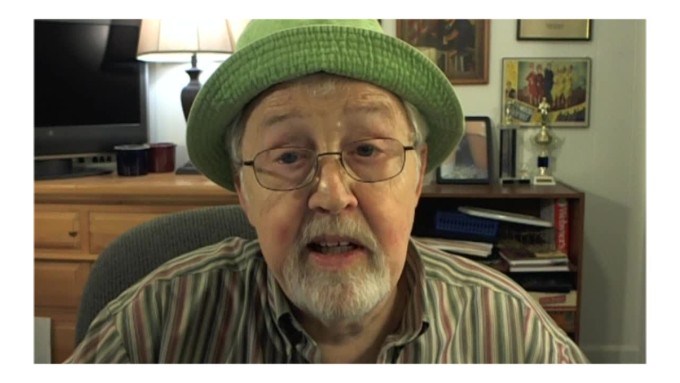 5. Cast 'the most powerful love spell in the world' on the person of your choice
Need to cast a love spell on the person of your choice? This spell is a secret witches spell that has been used for centuries. It has been known to work in surprising ways. Thousand of people on Fiverr say it does.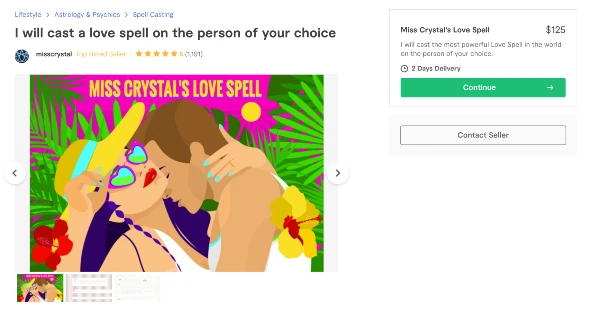 4. I will speak your message in the cartoon voice of your choosing
Get this guy a script up to 100 words (basic gig), pick your characters (as many as you want) from the list or have him create a custom voice and he'll get it to you. Simple as that.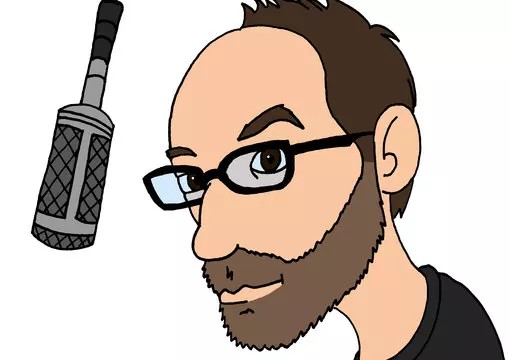 3. I will draw you as a mermaid
Do you want to know how you look like, if you were a mermaid? Provide this designer a clear and sharp frontal view of your head shot and he will work his magic.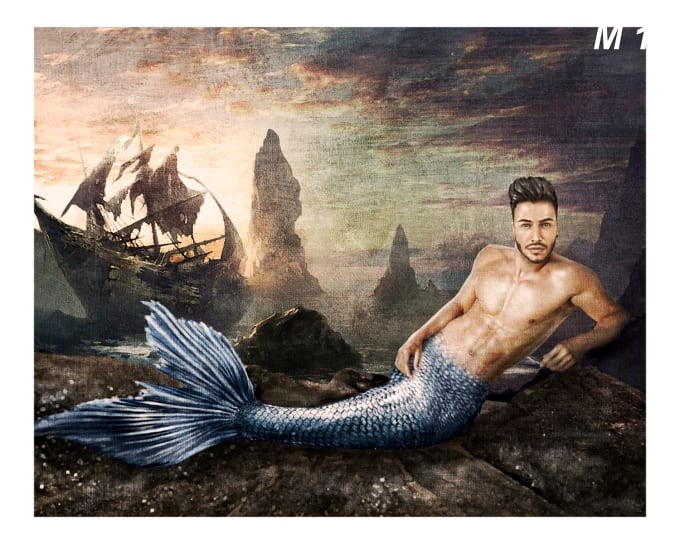 2. Get an exclusive message from the Boatman
With thousands of orders served to his clients, 'the boatman' is already a Fiverr senzation. His name is Varun Karkhanis, he lives in India, he is very good at video editing and loves to make funny videos.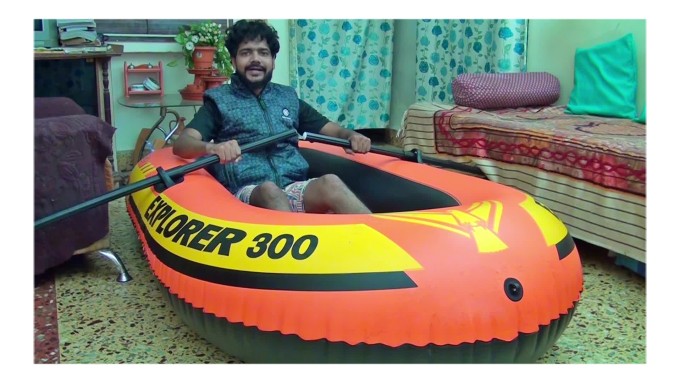 1. Have Jesus deliver your message
Have the Lord himself create an awesome HD video for you or your loved one… or, someone you hate! Jesus can be serious and or funny! Jesus will say anything you want.