Freelancing is on the rise. According to the business magazine Fastcompany, 86.5 million people will be freelancing in the United States alone by 2027. Becoming a freelancer is a fast and affordable way to start earning an income from home. But for having a successful start you will first need to develop the right set of skills and to find the right tools and resources. Before we get to our list of best freelance job websites, below are a few essential things and tips all aspiring freelancers should consider.
Essential freelancing tips for beginners
It's one of the little details that beginner freelancers tend to overlook, so our advice is to never underestimate the power of starting on the right platform. Some freelance beginners may become overwhelmed by the wide variety of freelance websites out there, since almost all options promise a high-quality experience. That's why we've done the homework for you, so you don't need to surf the web for hours.
Below are our picks for the best freelance websites to start your freelance career in 2023, divided into sections featuring different types of freelance categories.
Disclosure: this post contains some affiliate links! If you order something or register through one of the links below, you won't pay a penny more, but we'll get a small commission, which helps keep the lights on. We really appreciate your support!
Useful online tools to start freelancing in 2023
Master time management and boost your productivity with this selection of our favorite online tools for freelancers.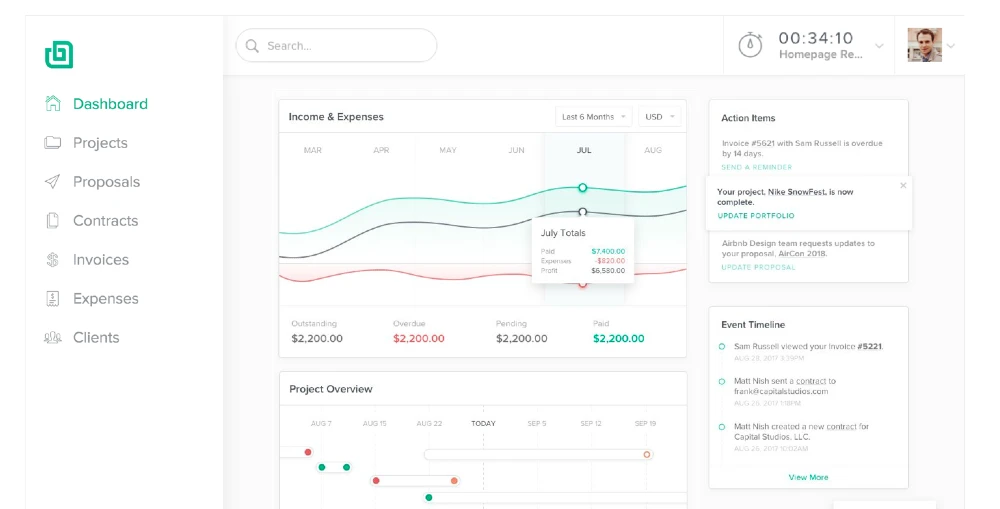 Bonsai is one of the best tools for freelancers making your freelance work easier and more professional. It is super simple to use and you can easily create proposals, contracts, invoices and access client information. Their invoicing system integrates with Stripe, Paypal, and Coinbase and it's used by 500000+ small businesses globally. They provide a lot of templates too, making it incredibly easy to create, edit, and send professional-looking contracts specifically made for each freelance profession. All their contract templates have been legally vetted by top lawyers.
When you sign up you'll receive a 14-day free trial which should give you time to get a feel for how Bonsai can improve your freelance work.
---

For years PayPal has been the most popular choice for freelancers to accept client payments. It is well known all around the world, very easy to use and helps to complete payments in all types of currencies. You can create a free PayPal account and start receiving payments within minutes.
---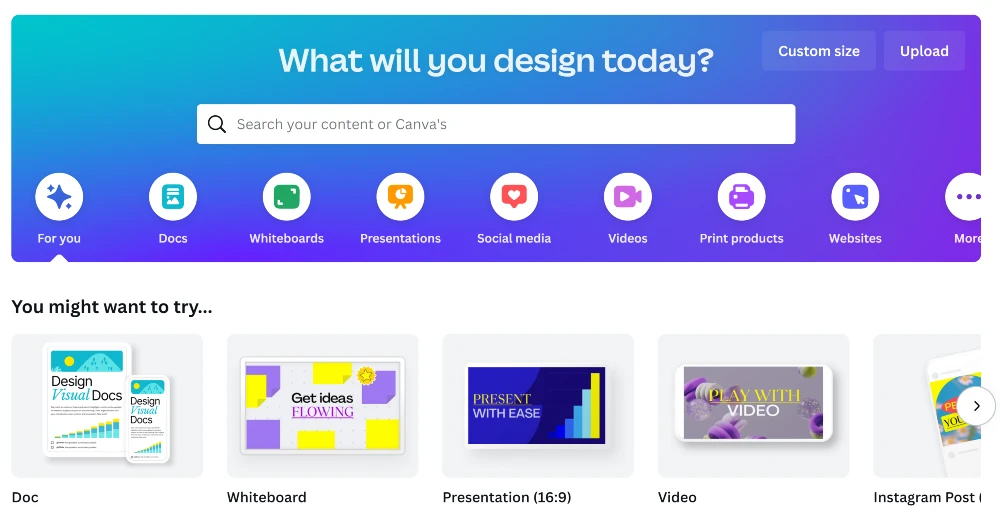 Every freelancer needs creative visuals at some point and visual content can play a big part in getting new and reliable customers. Canva is an excellent design tool for freelancers because it offers a wide range of templates that can be used to create everything from simple flyers and posters to complex infographics and presentations. You can easily create professional looking designs for your social media marketing, for sending some eye-catching emails or for great visual content on your website portfolio.
Canva's Pro plan offers a 30 day free trial, giving you access to all its premium features, including unlimited downloads and all graphic design and marketing features Canva offers.
---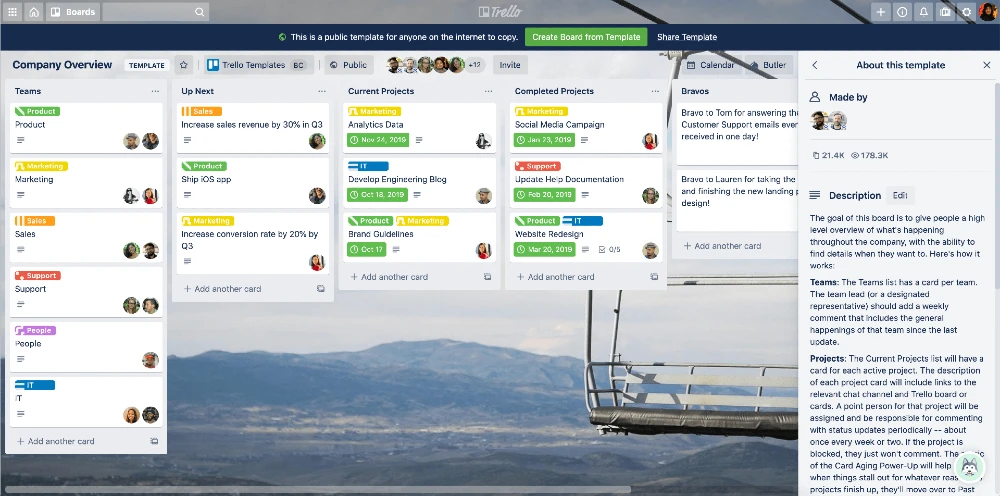 Properly organizing your work is essential for any freelancer and Trello has proven itself to be one of the best work organization tools. Trello is based upon the Kanban methodology, in which tasks or projects are cards that you move through a workflow. The platform is simple and easy-to-use and has attracted over 40 million users worldwide.
---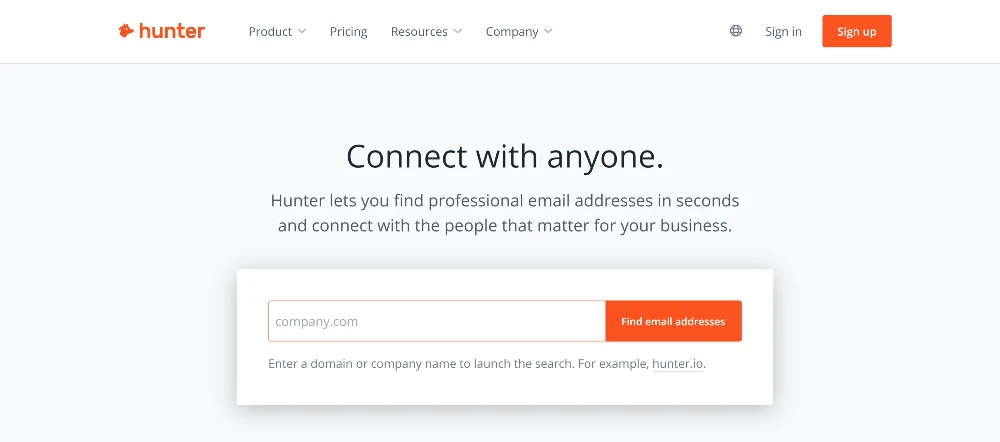 Hunter is a powerful email-finding tool which allows you to search any domain for email addresses, reaching out to new and potential customers. Founded in 2015, Hunter has already been adopted by 700,000 users, as well as global companies like Google and Microsoft.
Best Freelance Job Websites to Grow Your Career
All these freelance websites below can help you land your first remote freelancing gig or build up extra revenue streams to supplement the income from your day job.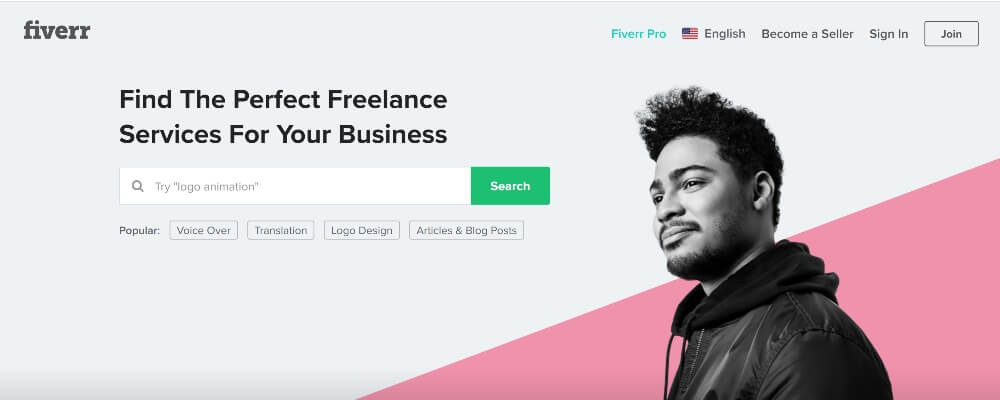 For a new freelancer looking to make a first sale, Fiverr is a good place to start. It doesn't matter whether you are a college student, a graphic artist, talented writer, software developer or stay at home mom who is thinking to start making money from home; Fiverr is one of the most popular online marketplaces today to create an online income, gain experience and build your freelance portfolio. If you are short of inspiration, see our best selling Fiverr gig ideas to start in 2023.
---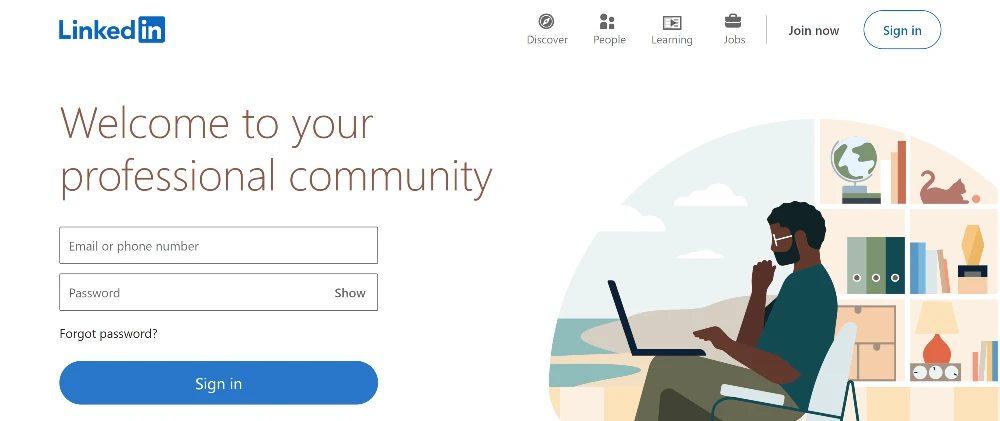 LinkedIn is one of the most popular job sites and can be an excellent source for finding freelance projects. You can easily get started by creating a profile. Make sure to include as much information as possible, such as your skills, education, and work experience. Don't forget that your profile is visible to everyone and candidates without a professional profile photo are less trustable.
---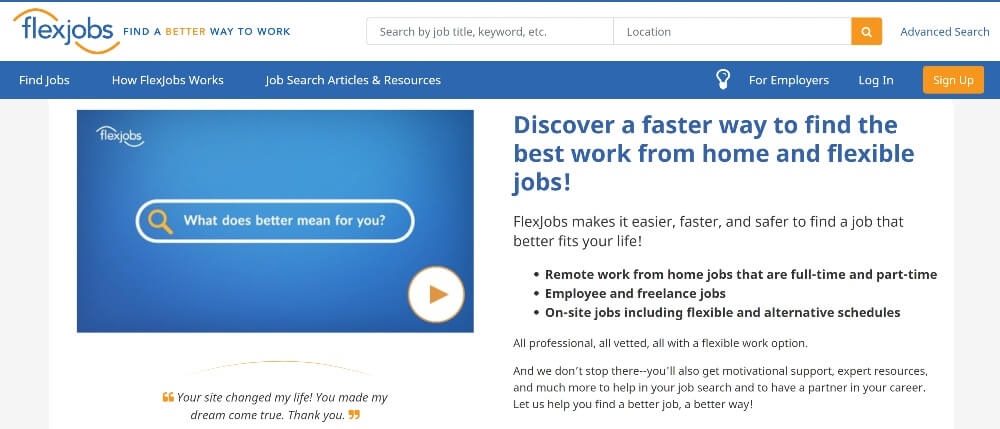 If you are good with paying a small monthly fee before getting any work we suggest you try out FlexJobs. FlexJobs is an online platform for finding flexible jobs, including remote work, freelance work, and part-time positions. They can guarantee you a safe job search that's free from job scams and fishy opportunities, which is often one of the most difficult parts about finding freelance work.
---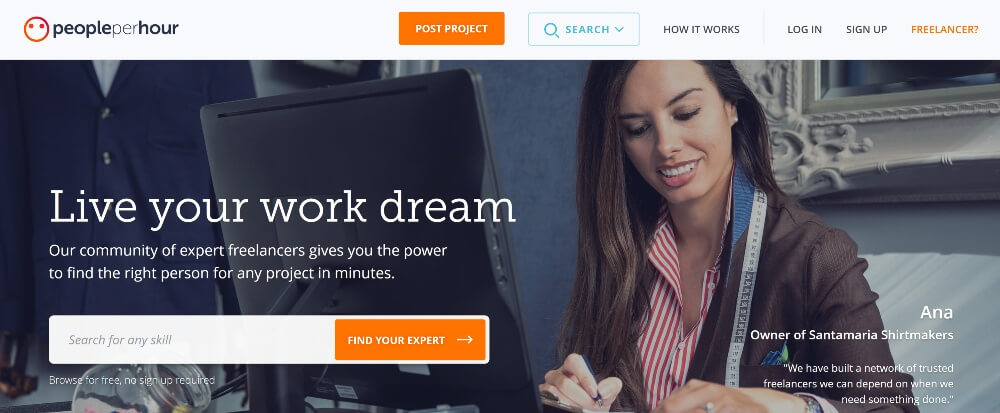 PeoplePerHour sits alongside Fiverr as one of the most popular global freelance websites, and is one of the first ports of call for many beginning and aspiring freelancers. It is well worth considering if you're looking to build up a freelancing portfolio. What distinguishes PeoplePerHour from other freelance websites, is its location-based targeting feature. This allows buyers to hire people from their local area for specific regional-related jobs.
---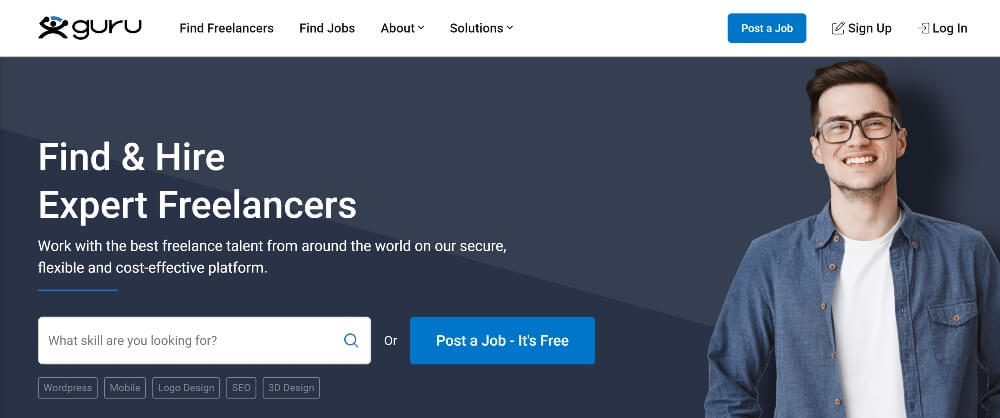 Platforms that lack a screening process, such as Guru, are fantastic for beginners trying to gain freelancing experience and build a portfolio. The large majority of work on this platform falls under the Programming and Dev skill category but there are also assignments in photography, web design, broadcasting, business consulting, finance, accounting and more. Guru is a website that almost anyone can use to find a short-term or even a long-term assignment working from home.
Best Freelance Websites for Developers
Are you a web developer looking for your next remote freelance project? Take a look at some of the best places to find freelance web development work that match your skills.

Toptal is a marketplace for top freelance developers, engineers, programmers, coders, architects, and consultants. Fortune 500 companies and renowned startups hire Toptal freelancers for their most important projects. To get hired at Toptal, freelancers must pass a series of exams, including language tests, skill reviews, a live screening, and test projects, which is a far more thorough vetting procedure than other freelance job sites.
---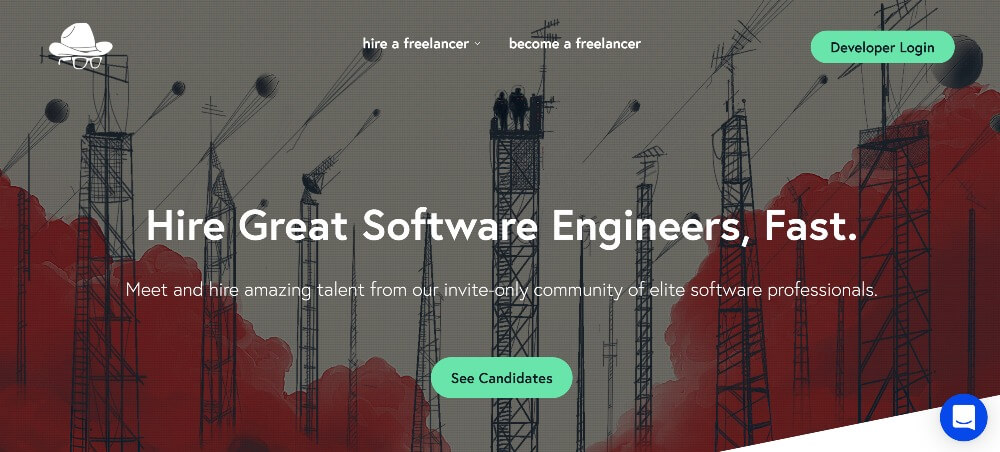 If you want to start your freelance development career and you already have some professional experience, Gun.io is a great place to give it your first try. The platform has a 91% placement rate, the highest in the freelance industry, and all developers contribute regularly to its free, open-source software community. But keep in mind that Gun.io has a thorough vetting process testing on both the technical and communication skills of the freelancers they hire.
---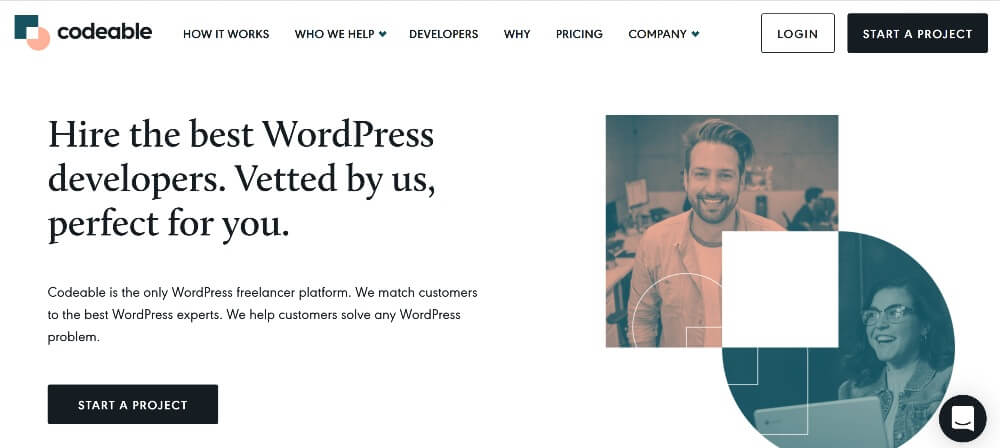 Codeable is a curated marketplace of WordPress developers. If you look toward a new career in tech, particularly one that allows you to freelance, being a WordPress developer might be right for you. WordPress developers are in high demand as WordPress currently powers 30% of the web. Even though being accepted at Codeable is pretty hard, it is totally worth giving it a try.
---
If you are at the beginning of your freelance development career then Upwork is a good choice. It's an effective way to learn how to approach clients, get to work on various projects, and it could earn you some nice income too.
Best Freelance Websites for Writers
If you want to become a freelance writer see our list of the best freelance websites where you can exhibit your awesome writing skills.
Related Post: How to Become a Freelance Writer and Land your First Client in 2023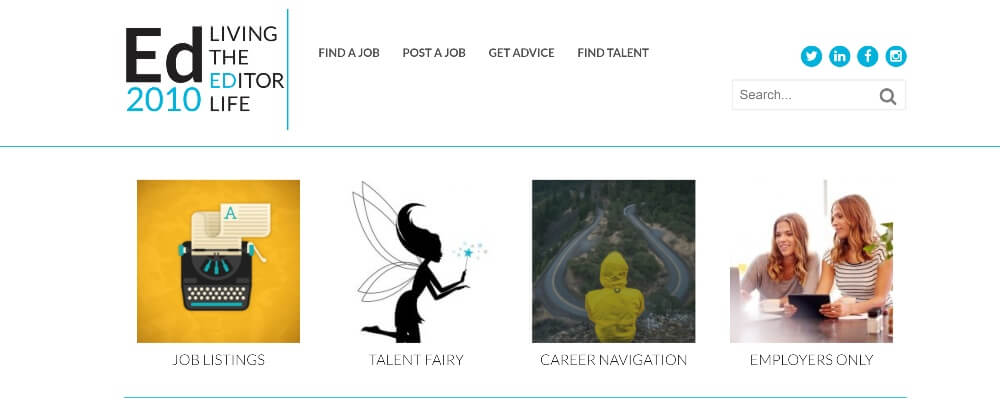 Ed2010 is one of the best resources for freelance, full-time jobs and internships within: editorial, magazine, content marketing, and social media. You can easily post or search for jobs by simply typing in key words and locations to help you narrow down your search. We recommend this website to any aspiring writers, freelancers and editors looking for jobs, mentoring and career advice.
---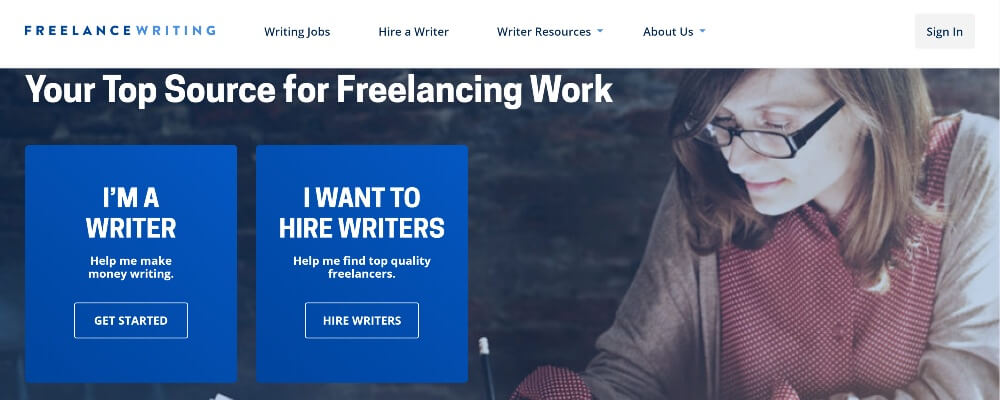 FreelanceWriting is a great website both for established writers and for those who are just at the beginning of their writing career. The site offers daily job listings, news, advice, inspiration, and videos. There's no cost to sign up and no fees to pay the site. They also send regular emails with new jobs and writing tips.
---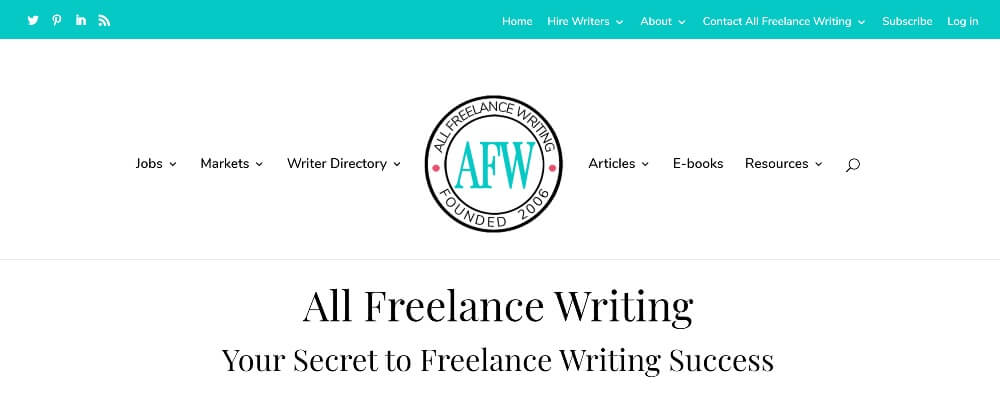 Whether you've been writing for a few months or a few decades, a freelancer can find a wealth of information on this site. There are many resources to look into and plenty of opportunities that will make you grow as a writer.
---

The site is dedicated mainly to bloggers and does not have a screening process. They don't only list blogging jobs, but also copy-writing gigs and even print job opportunities. This is a great job board for new bloggers who want to dip their toes into getting paid to write.
---

iWriter is one of the best freelancing websites that makes finding potential clients easier for beginners. When you join the platform, you automatically become a Standard writer. You'll need 25 reviews with an average of 4.1 stars to become a Premium writer and qualify to be paid more.
Best Freelance Websites for Graphic Designers
Explore these five great websites for freelance designers. They are a very good way to find new projects and start building your client base.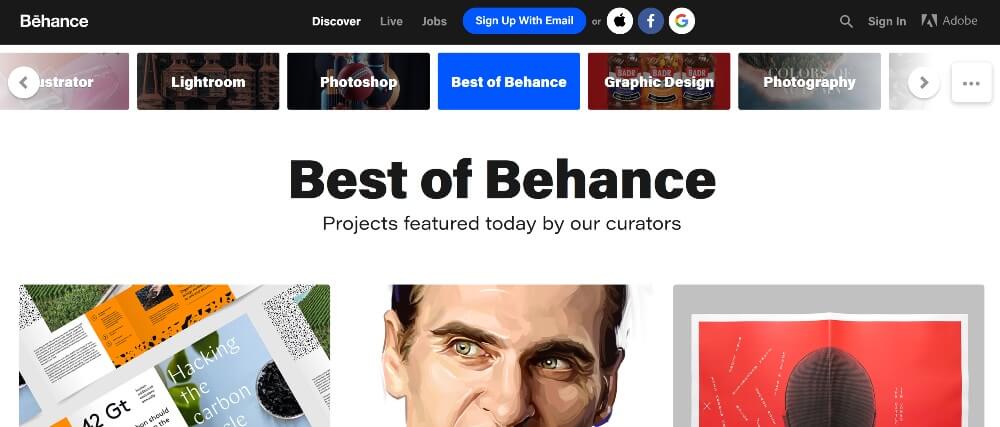 Behance is a platform owned by Adobe that allows freelancers in the creative design field to showcase their visual portfolios in graphic design, drawing, illustration, painting, photography, and more. On Behance you can easily start your own portfolio and interact with other creatives in this community. A great feature is that clients and scouts can easily send you a direct message, making Behance one of the best freelance websites for networking and finding new clients.
---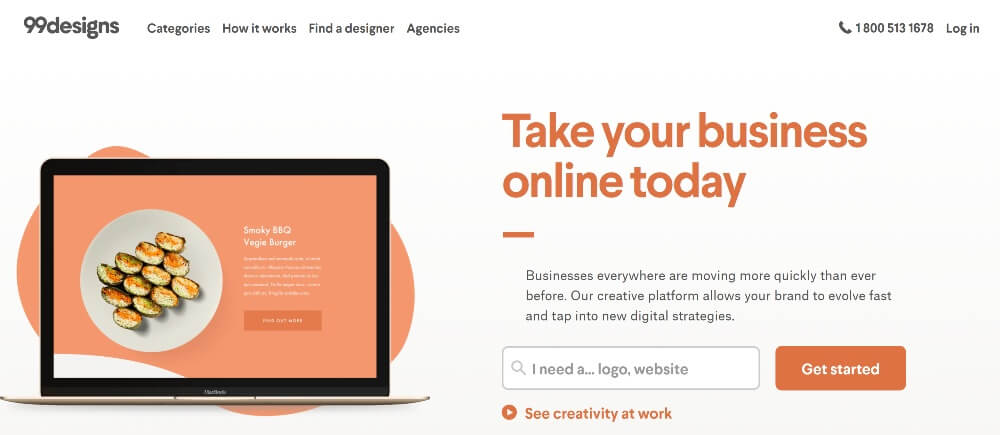 99designs connects with web and graphic designers to create any type of design like logos, web designs, illustrations and many more. It is a great platform for beginners who need to build their portfolio. 99designs originally got their start with logo design contests and it has remained their specialty. It is free to sign-up and you can start freelancing right away.
---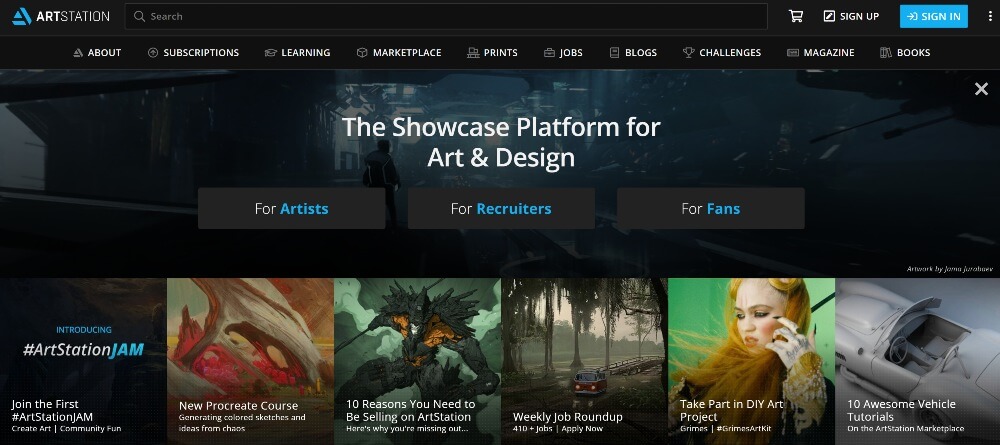 ArtStation is another platform for artists to showcase their artwork. However, it is more geared towards creatives who are interested in the games industry, film and entertainment. Artists can create personal profiles that act like portfolios and even find different job opportunities. Recruiters from major game studio companies such as Blizzard Entertainment, CD Projekt Red and Riot Games place job notices on the site. But the best thing about Artstation is you don't need to look for a job, usually clients find you.
---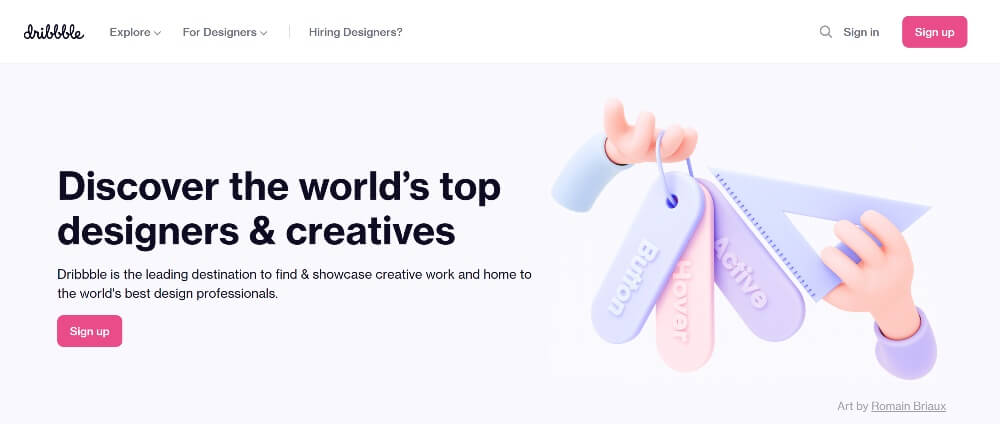 Dribble is one of the top platforms where graphic designers, web designers, illustrators, 3D artists and all sorts of creative professionals can share shots of their work and get feedback. Creating an account is free but in order to showcase your portfolio you need to get an invite from a designer, who is already a 'Player' on the web site.
---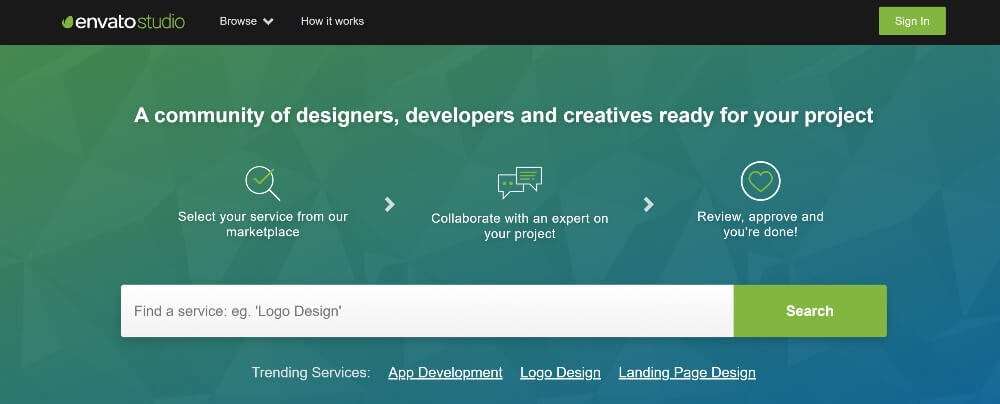 Envato Studio is a community of hand-picked designers, developers and digital talent, available to work on a variety of projects. The most popular categories on the platform are logo design and WordPress theme customizations, in which many of its freelancers specialize. They only accept professional freelancers who already have a solid background. If you already have a few years of experience in your field and have worked with clients before, then you can apply to become an Envato Studio freelancer.
Best Freelance Websites for Marketing and Virtual Assistants
Becoming a digital marketing freelancer is an excellent opportunity for you to grow professionally, develop new skills and expand your network. Here are some freelance websites where to make it happen.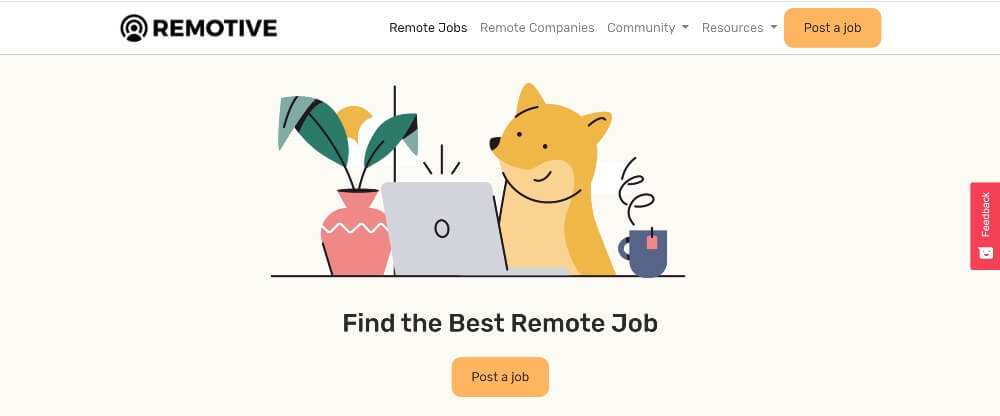 Remotive is a platform geared towards finding remote talent. On their home page they have a daily updated remote job board with over 500 different jobs at well known tech companies and startups. Categories include software development, marketing/sales, customer support,design and product.
---

FreeUp is freelance marketplace that delivers on it's promise of high quality talent. The platform connects pre-vetted freelancers, virtual assistants, and agencies in eCommerce, Amazon and marketing. It is free to sign up with no minimums or obligations but puts each applicant through a rigorous interview process to assess their skills, attitude, and communication. If you are accepted, you can view open projects from hundreds of clients on a daily basis.
---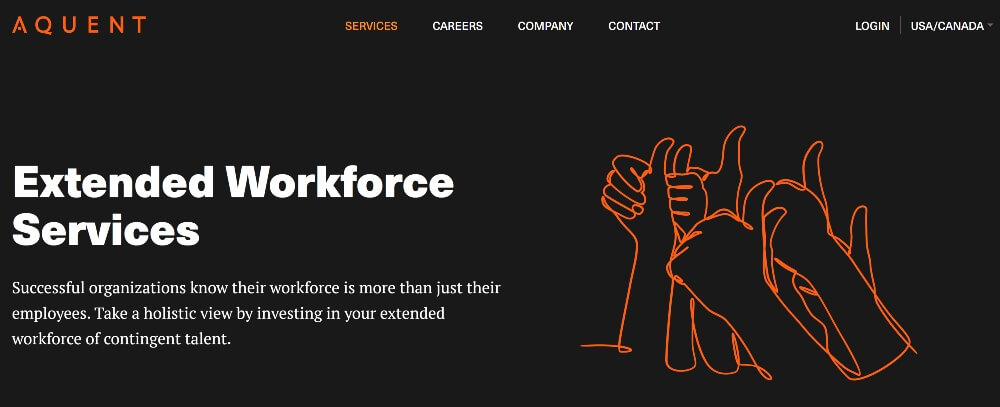 Aquent is one of the largest marketing and creative staffing firms in the United States, specializing in placing temporary employees in these industries. When you sign up or work through Aquent, their agents will be collaborating to help you find work.
---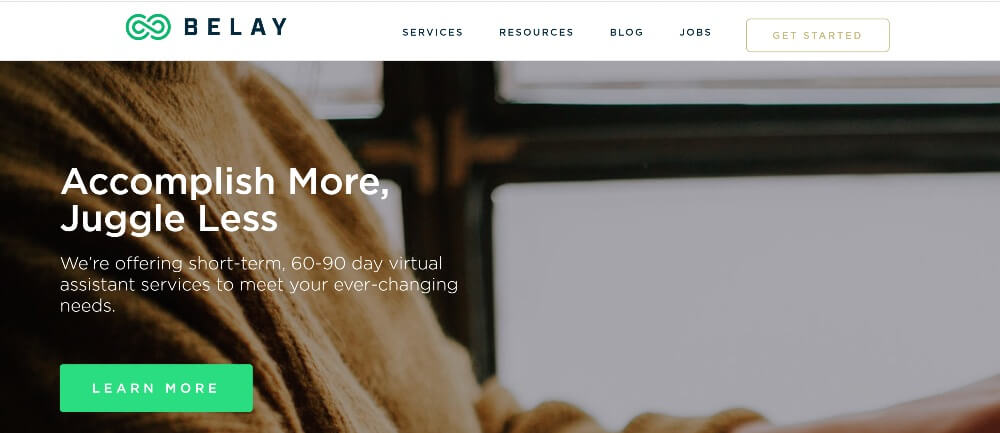 Belay Solutions is a virtual staffing solutions website that employs exclusively US-based assistants and specialists. The company is always looking for self-motivated individuals who are willing to work as virtual assistants, virtual bookkeepers, content writers and webmasters.
Best Websites for Freelance Photographers
Starting a freelance photography business can give you a lot of freedom and fulfillment in your life. The first thing you'll need to get started is to show off your work and spread the word out. These best websites below will help you achieve that.

Lots of companies seek high-quality photos to use on their sites on a regular basis. Freelance photographers can take advantage of this by uploading their work to stock photography sites like Pexels. If a certain company likes your images, they may hire you to do additional work for them and you also gain more exposure for your work. Pexels is a free, open community for photographers and videographers to share their work with the world. Anyone is welcome to upload photos to Pexels as long as you follow their photo upload guidelines. It is also a very good (and free) way to link and grow your Instagram and Social Media followers.
---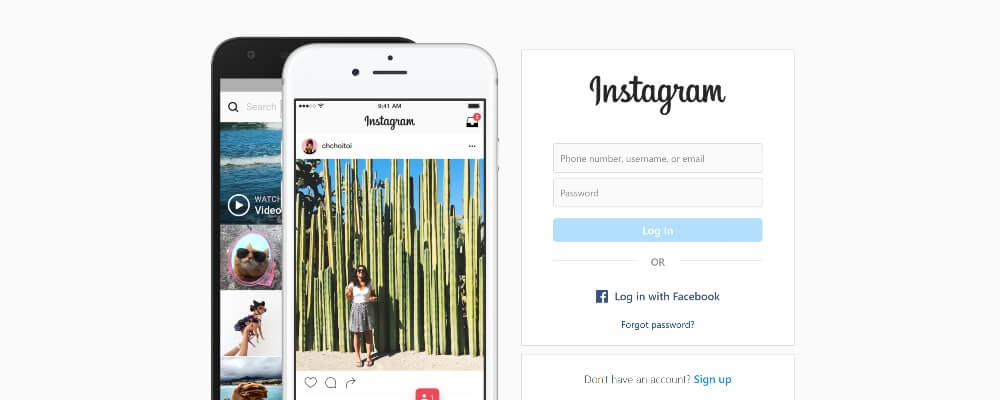 Instagram has easily become one of the most engaging platforms on social media. It is an effective way to build interest in your work, connect with other photographers, find potential clients, get published, and give and receive feedback. A freelance job might pop up because someone accidentally saw your work or you can offer products or prints to people who are interested in your photography.
A good and free opportunity to gain exposure for your photography career is to submit your photos on National Geographic's Your Shot Instagram page.
---

If you have some experience as a photographer, securing work as a freelance photojournalist won't be very difficult. Signing up for JournalismJobs gives you access to photography projects that are solely in the journalistic fields. It's a large website, with many job listings, and most major media companies, including National Geographic, USA Today, ESPN, CNN, Forbes, and Reuters, use it to advertise open roles.
Best Freelance Websites for Video, Animation and Voice Over
We've rounded up four of the best freelance websites for finding Video, Animation and Voice Over jobs online.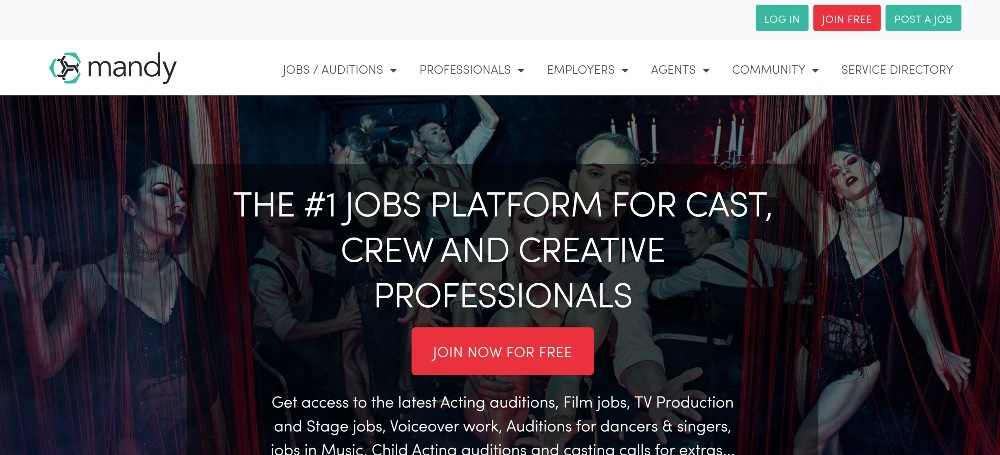 Mandy is one of the world's largest creative community of actors, film and TV crew, theatre professionals, voice over artists, dancers, singers, musicians, models and extras. With over 3,500 daily live job postings, the site is a useful resource for video production and voice over job opportunities.
---

ProductionHUB is a global network of local crew and vendors, for all related production needs – from corporate media and live events to film, television, digital media, and everything in between.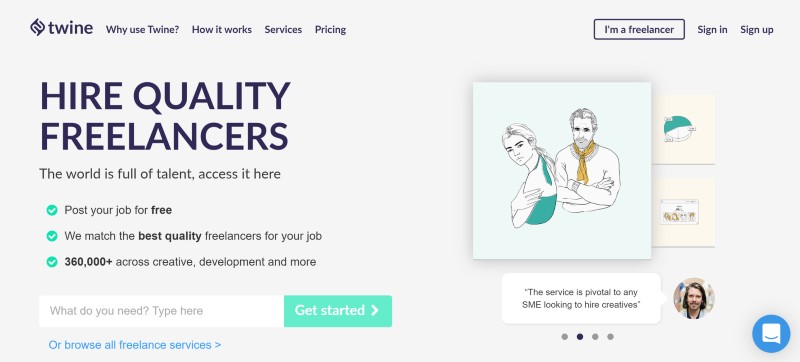 Twine is a freelance marketplace where freelancers are connected to paid projects and ongoing work. They specialise in the creative and digital sectors and have a global community of over 350,000 freelancers, who can pick from a high volume of varied and exciting jobs on a weekly basis. All of their freelancers are vetted before they're allowed onto the platform.
Best Freelance Websites for Music, Audio and Podcasting
We have chosen the following best freelance websites for freelance musicians and for those who want to start their own podcast business.

SoundBetter is the new leading music talent marketplace, helping musicians and labels worldwide connect and collaborate with top music professionals. If you are a professional engineer, producer, studio or session musician for hire you can get listed on SoundBetter for free. The platform has recently been acquired by music streaming giant Spotify and are in the process of expanding their network and drive more economic opportunities for artists of all levels.
---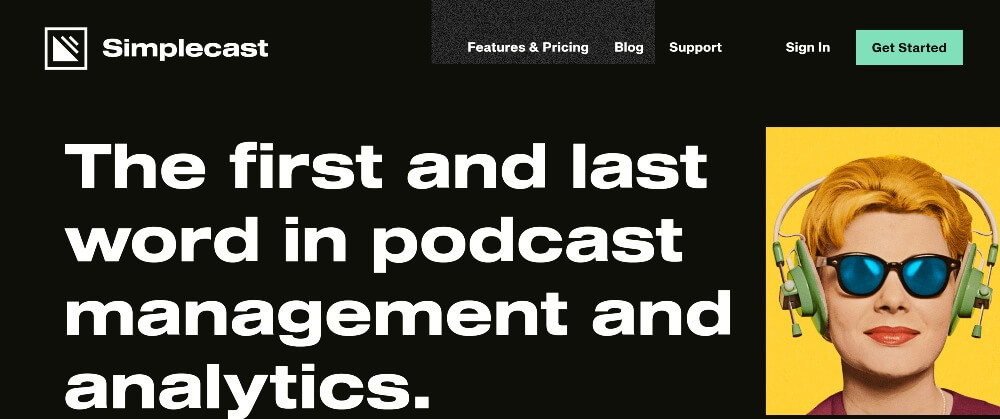 2023 is a great time to start a podcast as we're right in the middle of podcast's Golden Age. Simplecast is a modern podcast hosting website where you can easily publish your audio to the world and provides all the tools you need to get started with this business.