As you wander through the wide world of art filled with diverse expressions and techniques, it's easy to become entranced by the enchanting realm of collage. Collage art, a form born out of adhesive, patience and a keen eye for detail, has a unique allure, marrying elements of painting, surrealism and photography to create compelling visuals. In this blog post we take you on an exquisite journey to meet some remarkable collage artists whose work stands out in this dynamic field.
The collage art technique hailing from the early 20th century, thrived in the hands of pioneers such as Hannah Höch, whose photomontage works became a beacon of the Dada movement. Her innovative approach pushed boundaries, setting the stage for the collage artists we see today.
Related Post: Creative Paper Artists Turn Common Paper Into Incredible Art
So let's turn the spotlight onto today's collage artists. They carry forward the legacy of Höch and others, transforming ordinary materials into extraordinary art pieces. Their ability to intertwine different art forms such as painting and photography and integrate them into a seamless piece of art, is a testament to their prowess. Imagine the challenge and thrill of sifting through raw materials, only to envision them as parts of a larger, grander masterpiece.
Best Collage Artists
Disclosure: this post contains some affiliate links! If you hire an artist through one of the links below, you won't pay a penny more, but we may get a small commission, which helps keep the lights on. We really appreciate your support!
Daniel Vincent is a multimedia artist. He's been working with visual arts for more than 14 years. He worked as an art director for advertising agencies and illustrator for various publishers.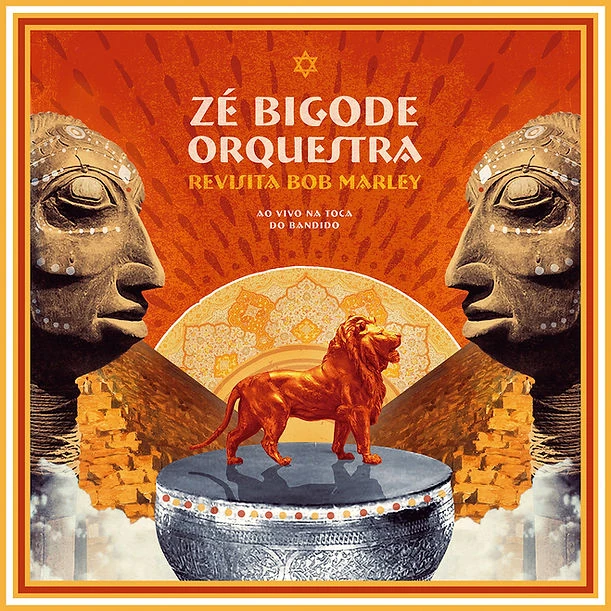 ---
Ben Stafford is an Artist, Illustrator, Designer, Art Educator who loves to create Editorial Illustrations, Spot Illustrations, Collages, Murals, Book Covers, E-Sports Logos, Podcast Art, Illustrated Posters, T-shirts, and Space Mission Patches. His client list includes National Geographic, ESPN, Chick-Fil-A, American Express, Crossway, Seat Geek, Pliancy, Monotype, Ghostery, Ohio History Connection, Answers in Genesis Magazine, Influence Magazine, Vital Magazine.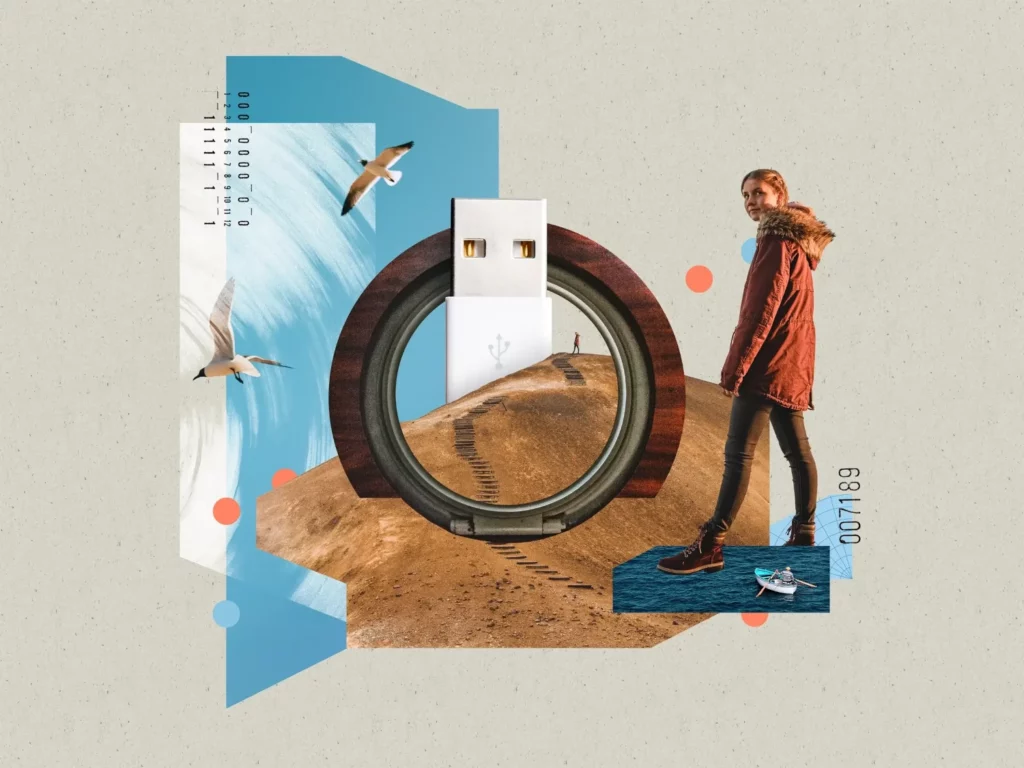 ---
Julia Geiser is a collage artist from Bern. With collages she is allowed to work fast and the pictures she creates are more likely a sketch of an idea then an in all details finished picture. She only use pictures from the Internet.
---
Yulia Drobova is an artist and illustrator, currently living and working in Berlin, Germany. She creates editorial and commercial illustrations using a variety of techniques. She loves experimenting a lot with digital and analog approaches to illustration. She has worked for Süddeutsche Zeitung (Germany), Holland and Barrett (UK), Panera Bread (USA), Médecins Sans Frontières (Uzbekistan), UNICEF (Uzbekistan), Institut Français (Uzbekistan) and many more.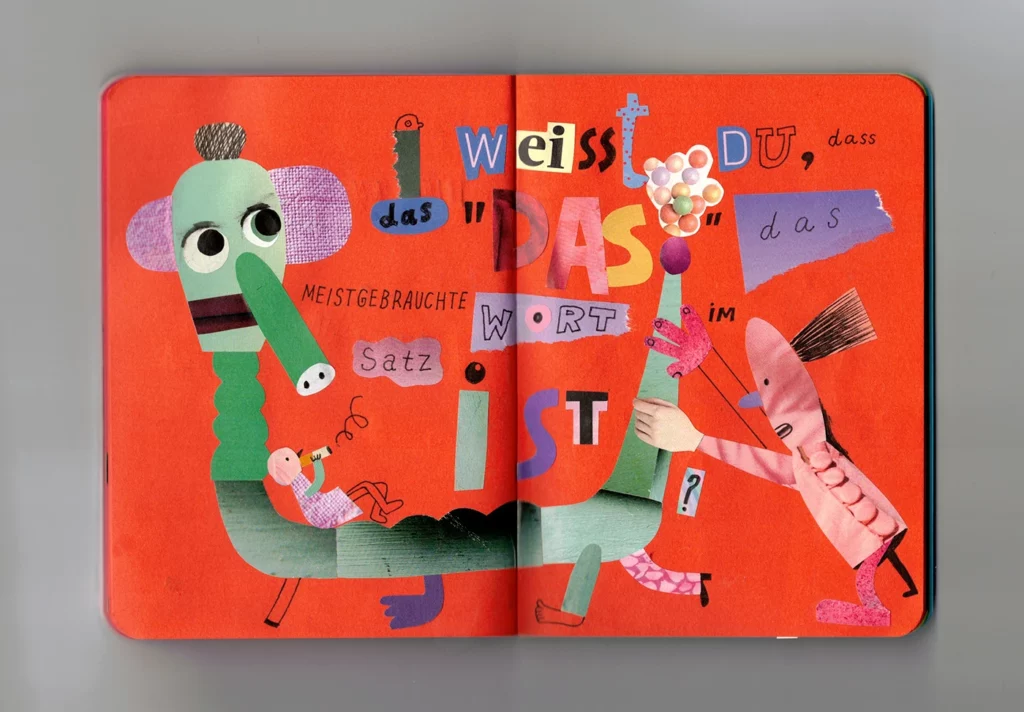 ---
T422 is an Art and Graphic design studio based in Paris.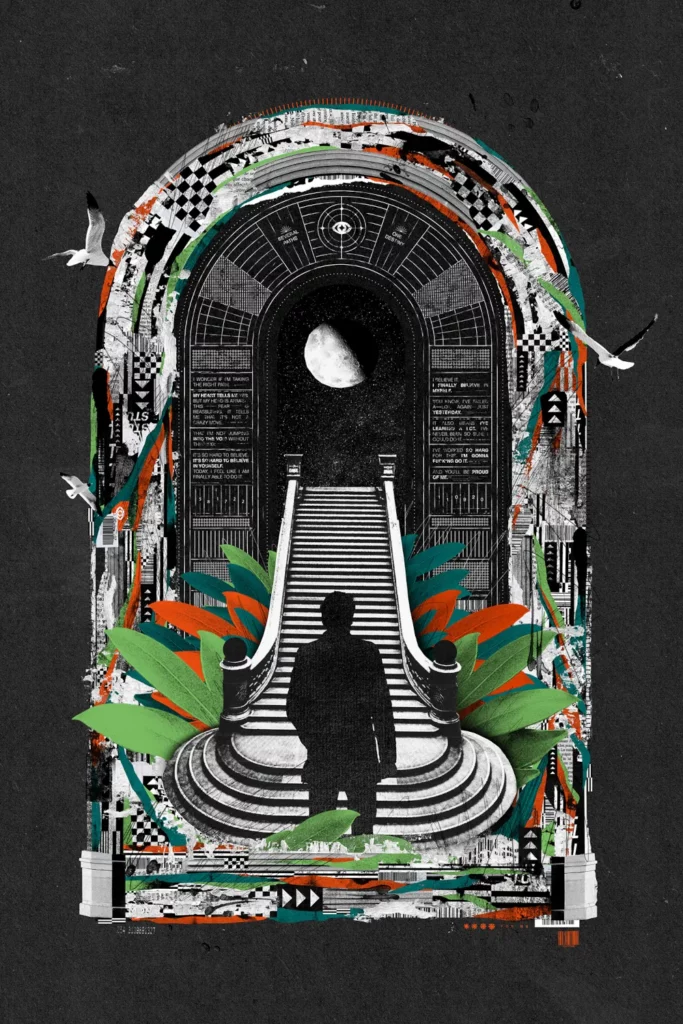 ---
Born and bred in Spain, Yido's journey has taken him across the globe, with stints in Switzerland and Argentina, absorbing the diverse cultural influences each destination had to offer. The artist chose to settle in London because he was attracted to its lively, exciting art scene, inspired by famous urban artists like D*face, Miss Van, Ben Eine, and Alice Pasquini.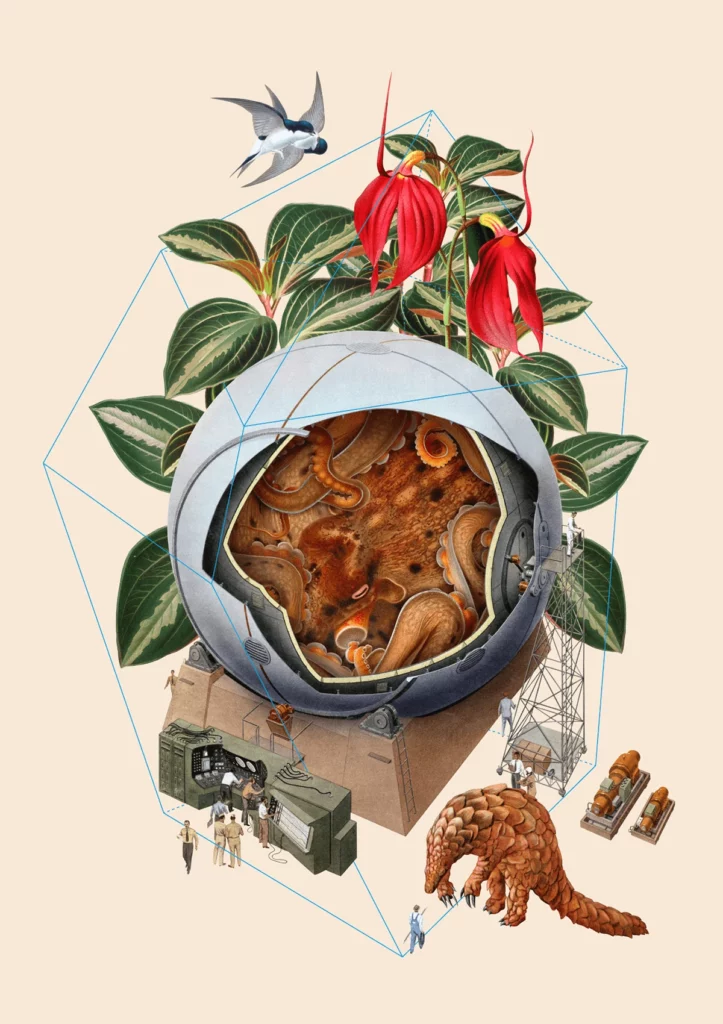 ---
Montserrat is a Chilean designer currently living in Barcelona. She studied industrial design in her country, but over time she realized that she loves graphic design so she came to Spain to do a Master's. In her free time she likes to make collages and illustrations.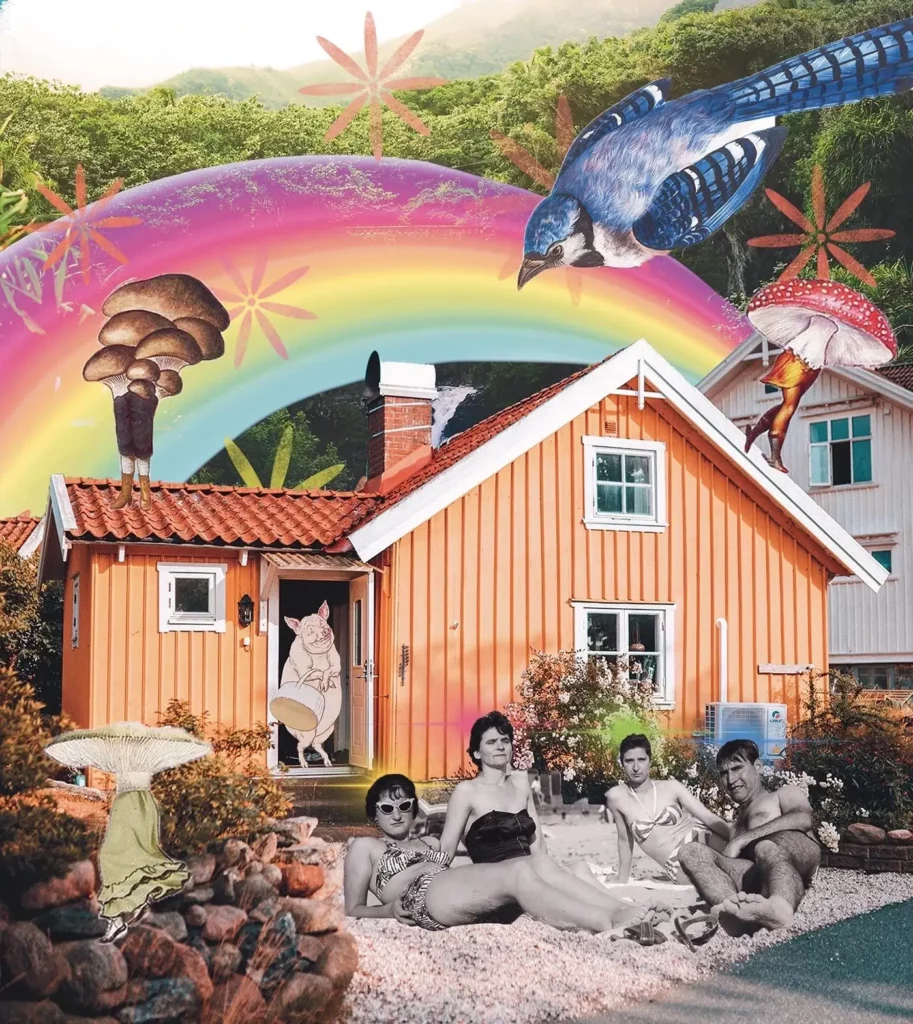 ---
Michelle Pessoa is passionate about art, curious and focused on constant improvement. Attracted by the feminine essence, she found in collage a form of love and expression. Currently she has also been discovering the world of Motion Design.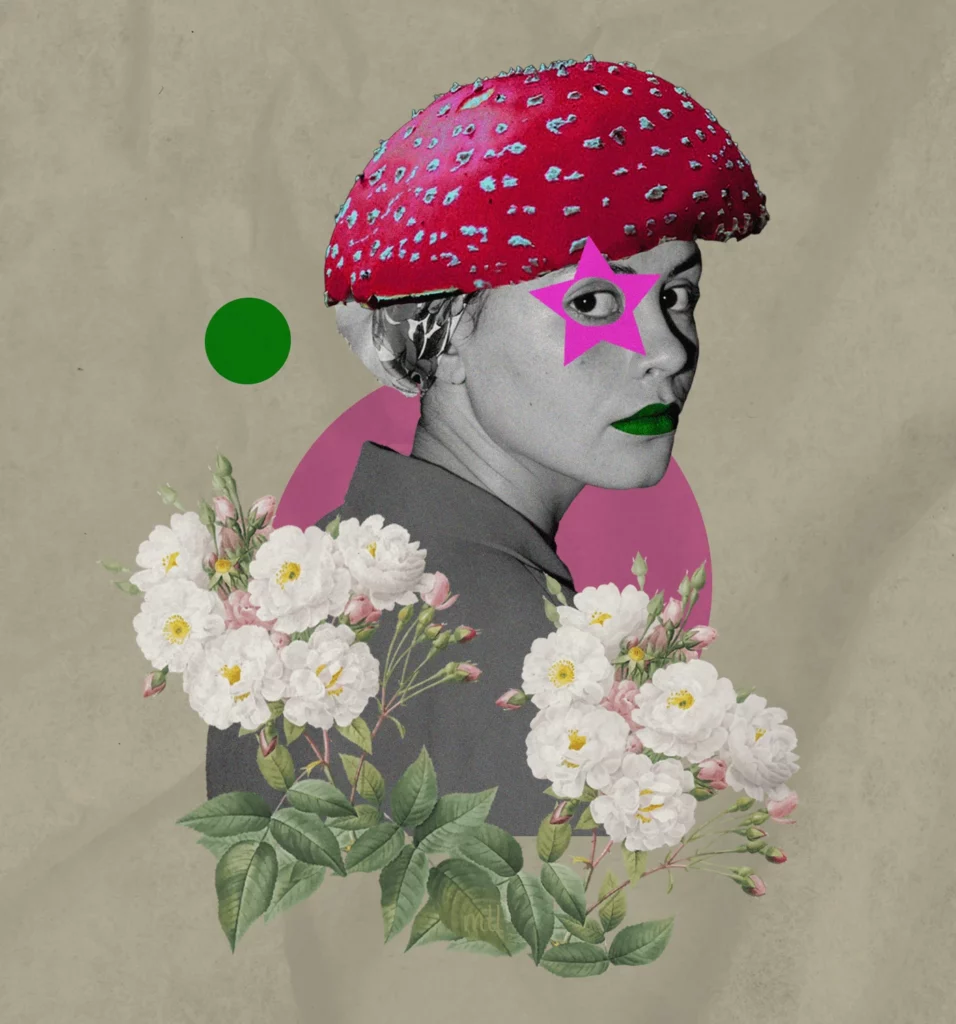 ---
Alberto Navarro is a Digital Artist, specializing in digital and handmade collage. He is inspired by pop art, pop culture, and nostalgic bits from my past. He has extensive experience in Adobe's creative suite which includes Photoshop, Illustrator, InDesign, and After Effects.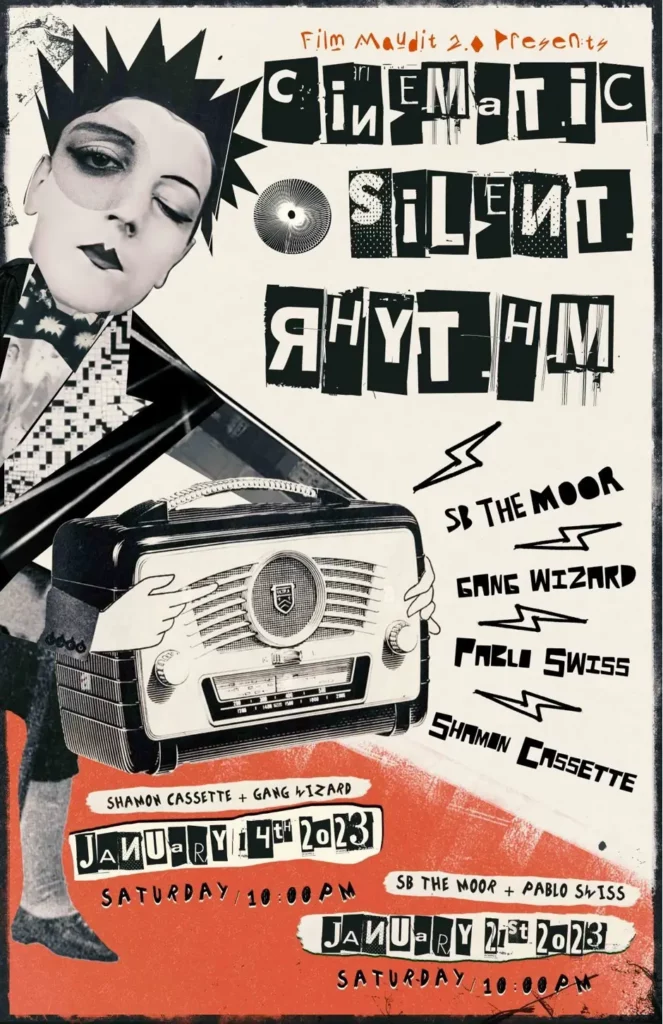 ---
Adri is a bilingual graphic designer who loves love, nature and finds beauty in the imperfect. He focuses on Illustration, Collage, and Editorial Design. He enjoys and loves being part of projects with social impact and conceptual significance.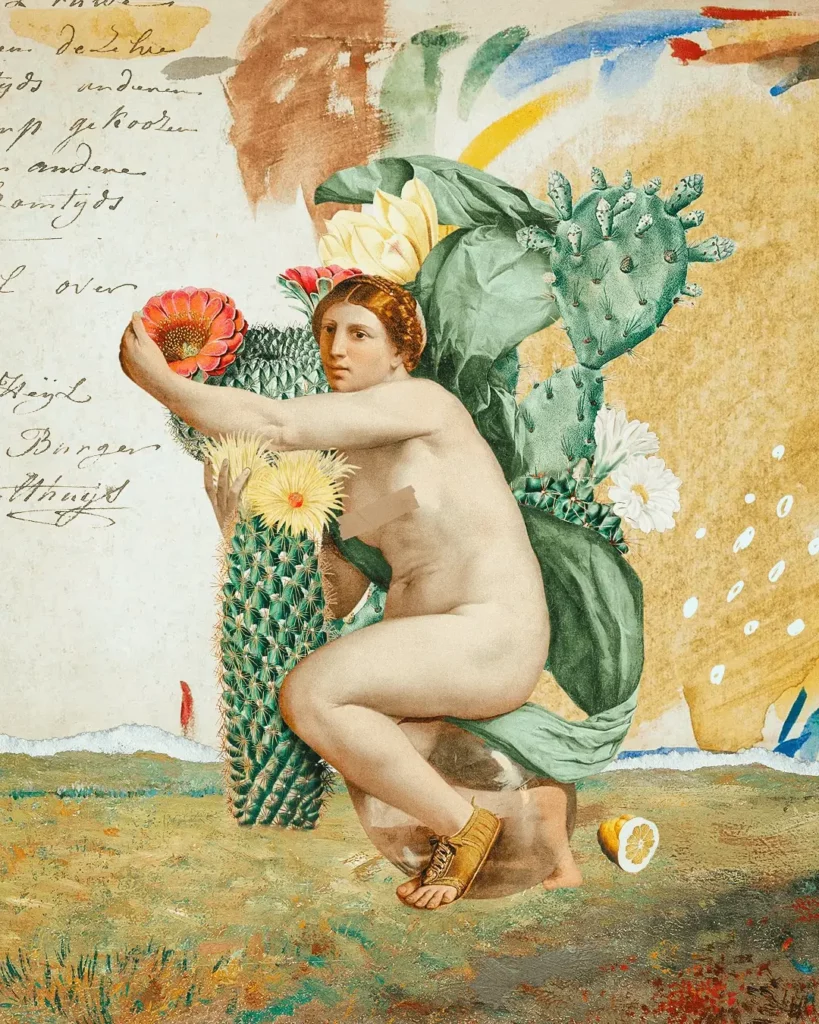 ---
Christian Barthold is an illustrator, graphic designer, author, music composer and photographer from Cologne, Germany. A versatile and experimental illustrator with a broad stylistic spectrum, his main style is collage.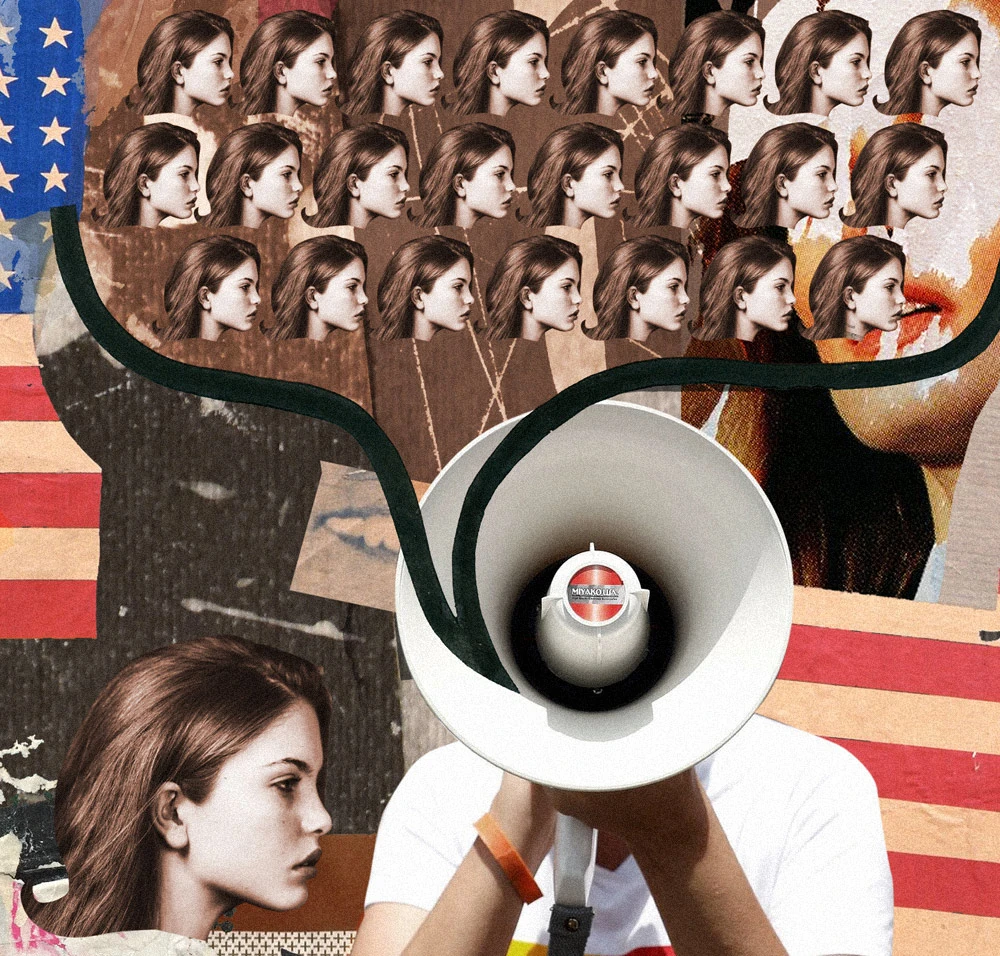 ---
Oscar Varona is a writer and a collagist from Madrid, Spain. He combines his poems, dialogues and stories with his own artistic creations, mainly collages and illustrations.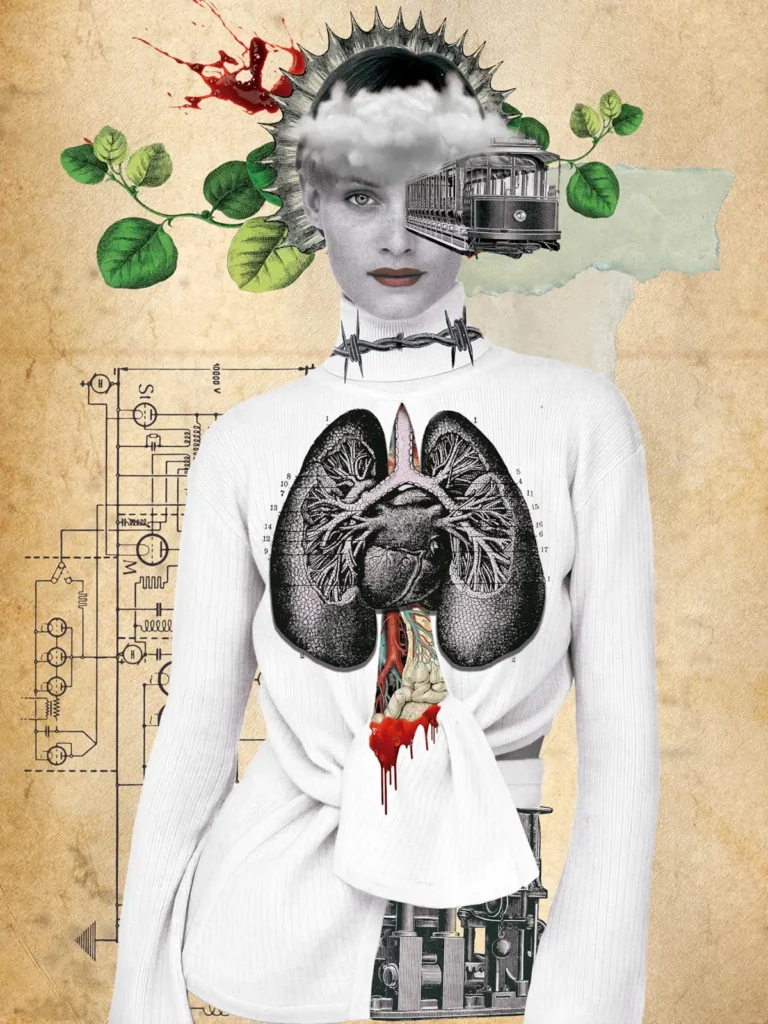 ---
Annabelle is a collage artist and designer currently based in Berlin, Germany. Being a creative was always a part of who she is, as for collage making, it was something she explored as a way to escape the tough days of the 2020 quarantine. It didn't take her long to realize that aside from being extremely entertaining to make, collages can be a great way to convey an idea, a story, a message.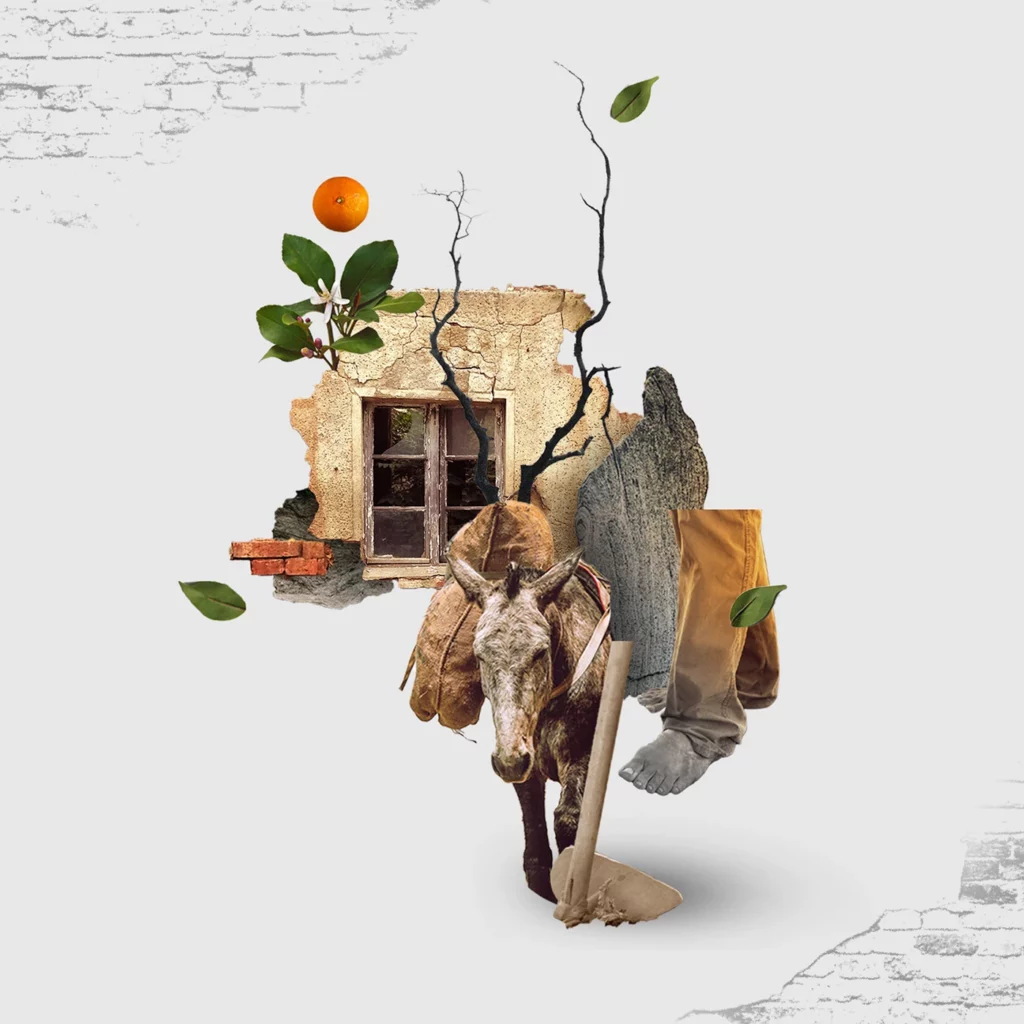 ---
Stas Kolotov is a Ukrainian musician by profession and a graphic designer by heart.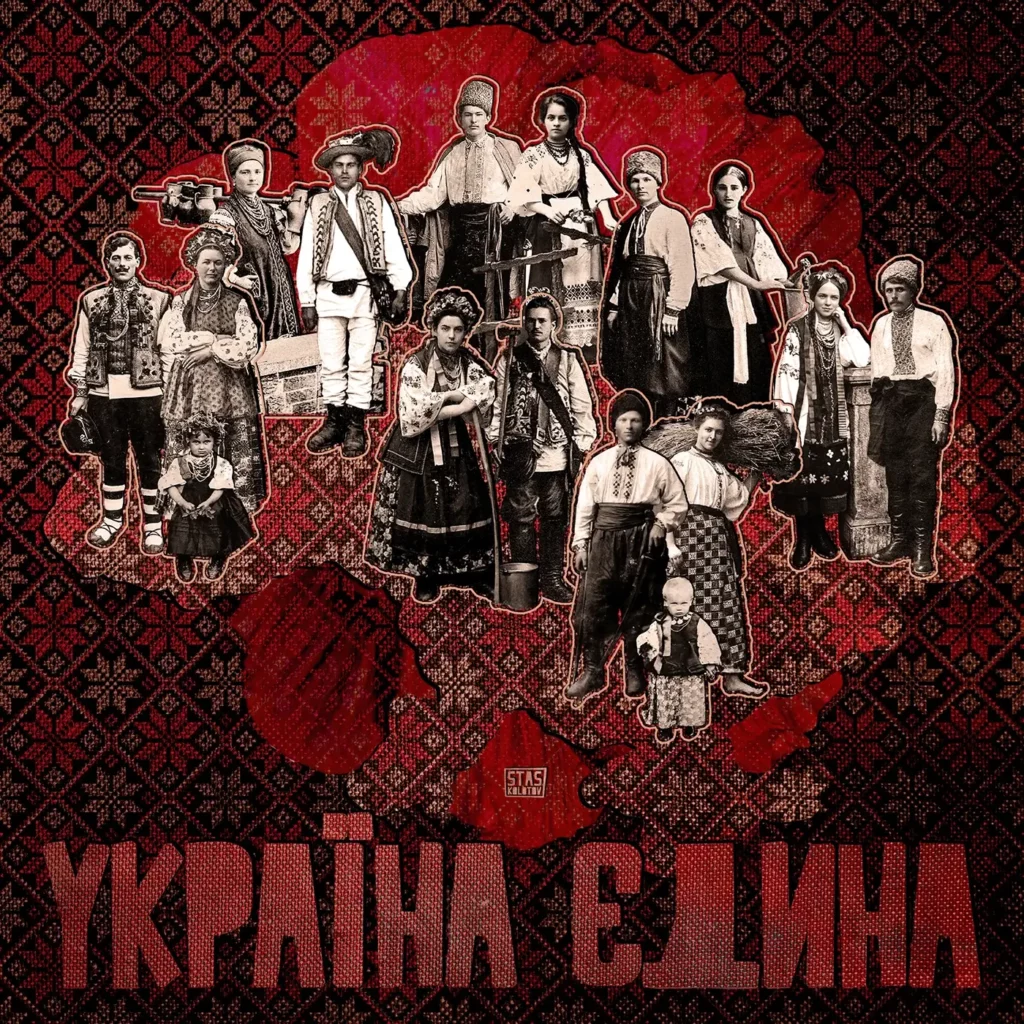 ---
Safwa Gamal is a collage artist from Egypt.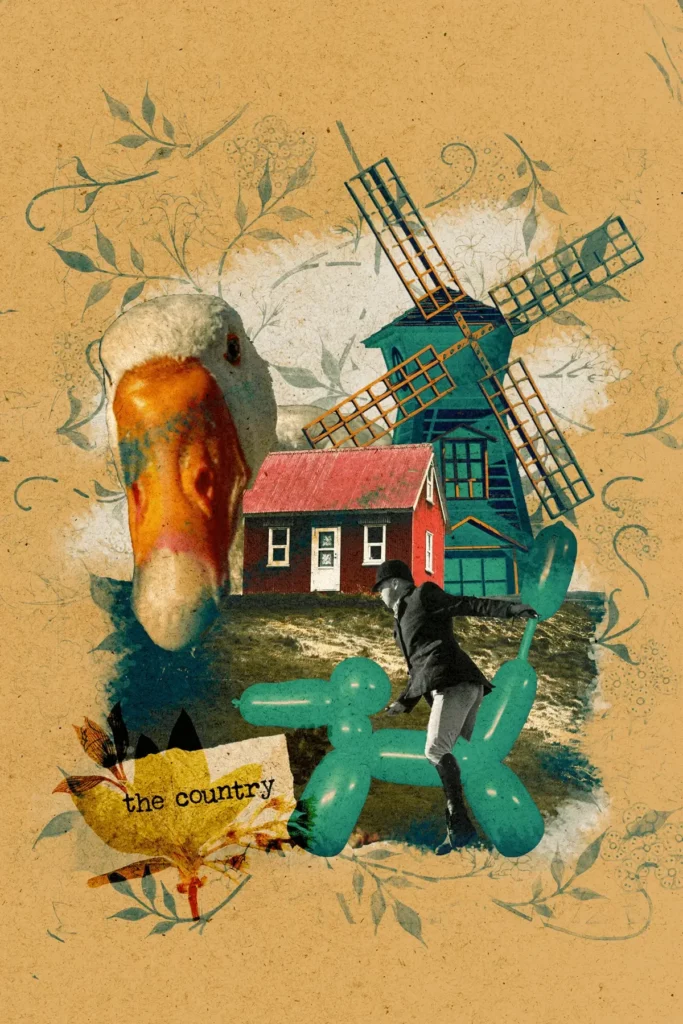 ---
Petra is a German graphic artist and writer who now lives and works in Paris.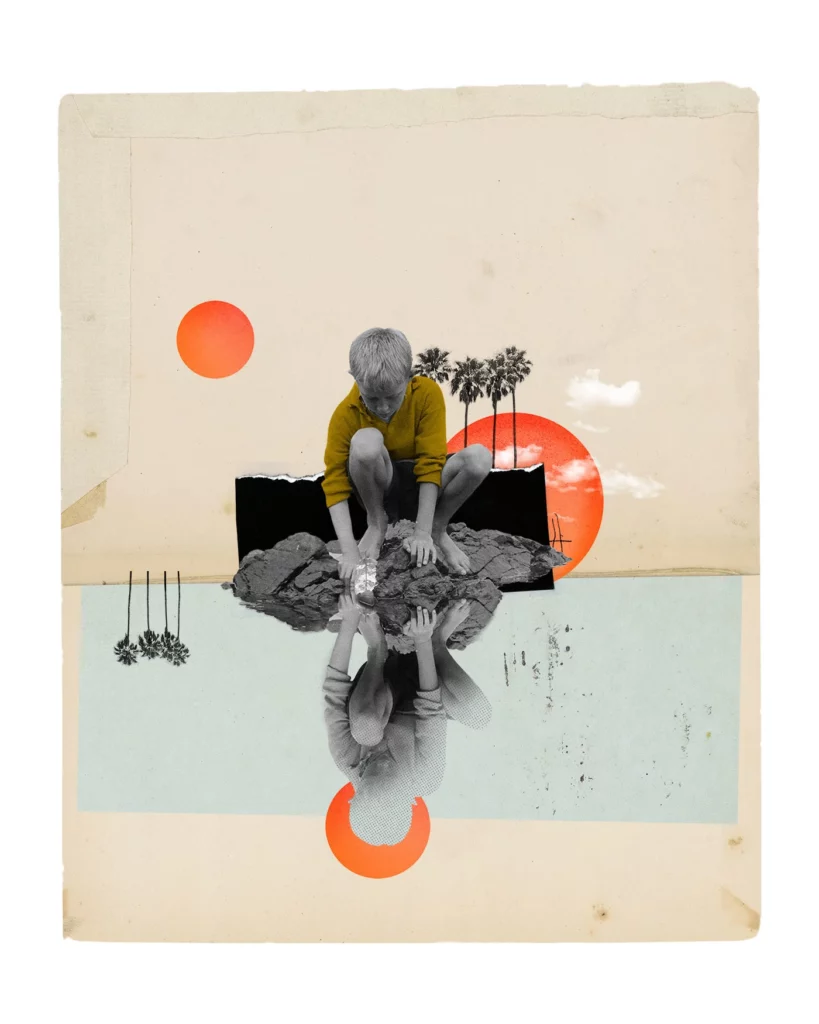 ---
Juan Ibanez Mantero is a freelance designer and collage artist from Sevilla, Spain.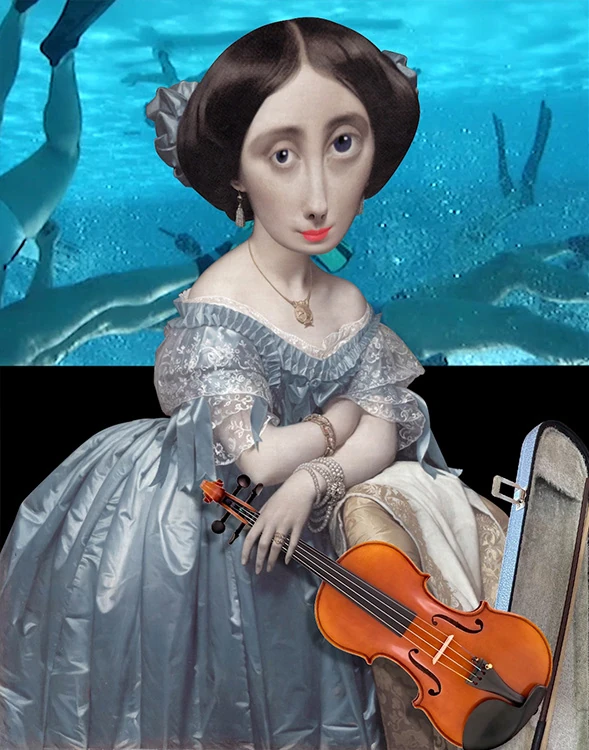 ---
Sera Lione does collage illustrations, storyboards and social media designs, always open to job offers and collaborations.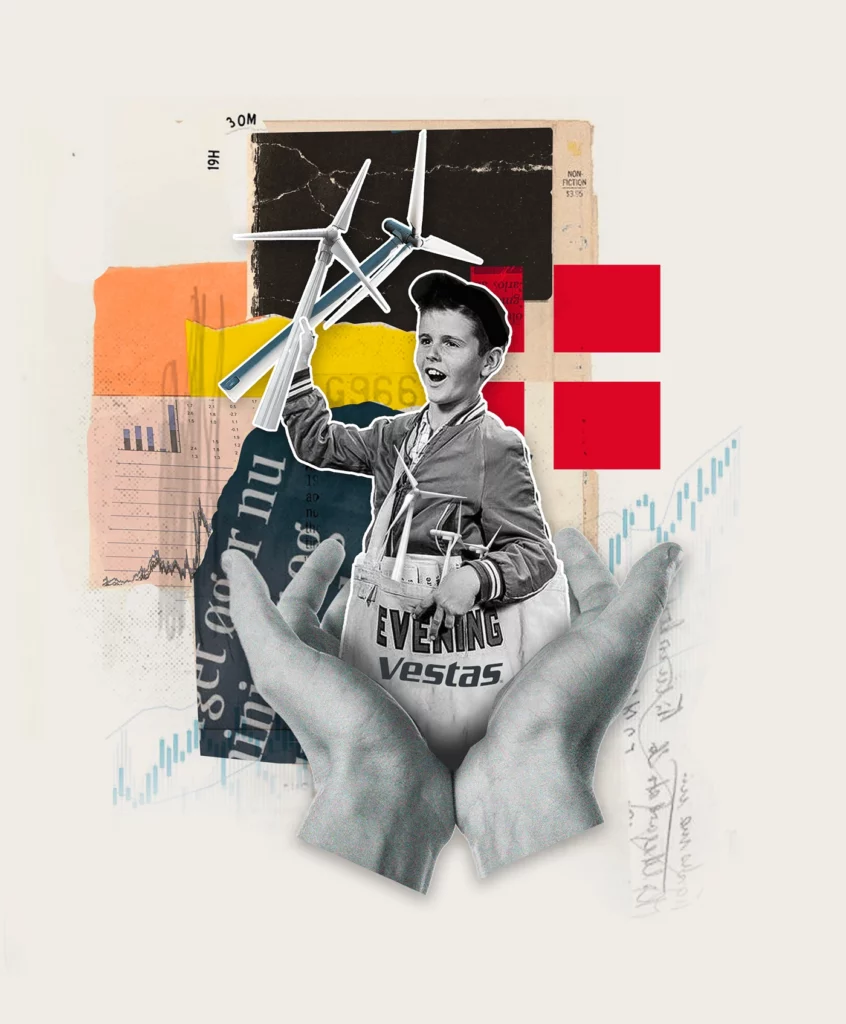 ---
Graphic artist and collagist Carol Nazatto creates graphic solutions for various projects in partnership with big names in the national and European publishing market, design studios, brands and production companies. With analogue collages she creates poetic narratives, using paper as a platform to create visual poetry.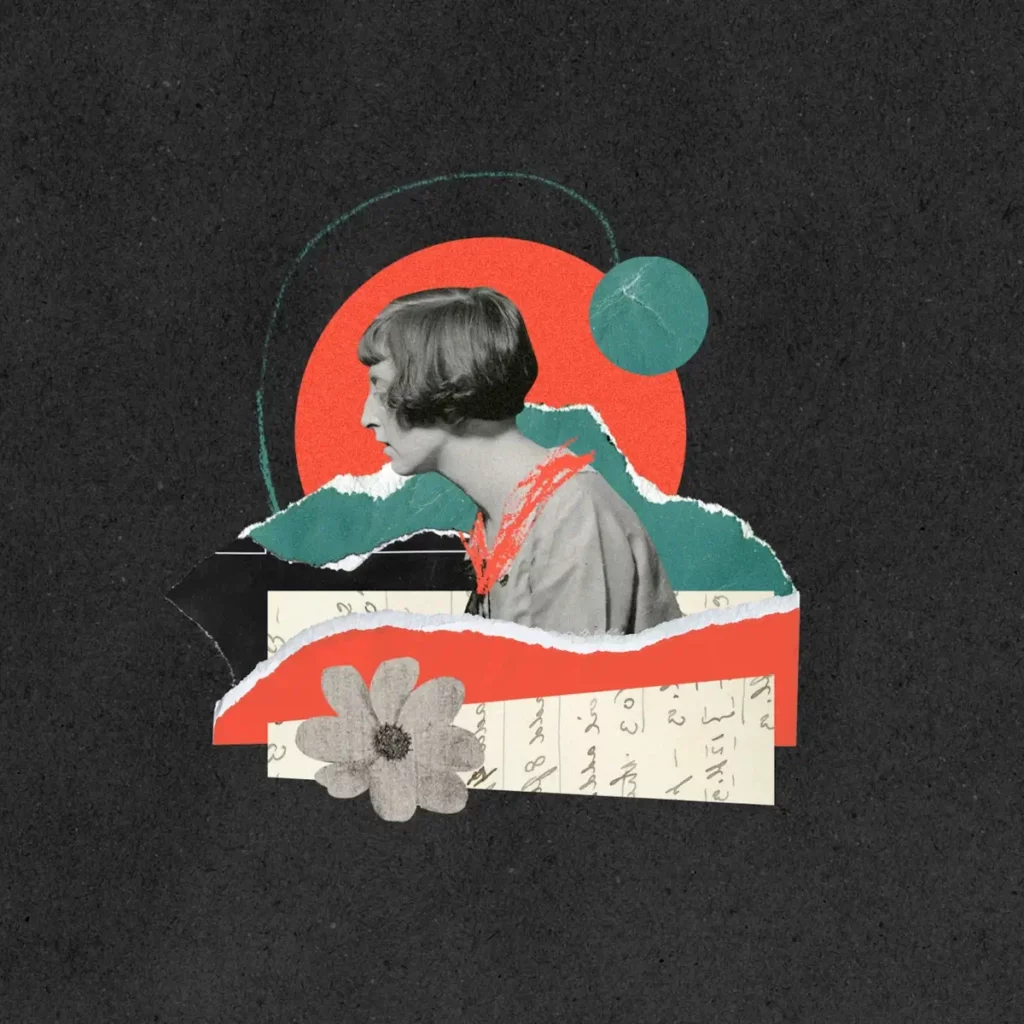 ---
Beatriz Ortiz is a Cuban graphic designer living in Rio de Janeiro, Brazil. Her passion is to create beautiful and amazing Digital Collages and her only limit is her imagination. She works as a freelancer and always open to commissions.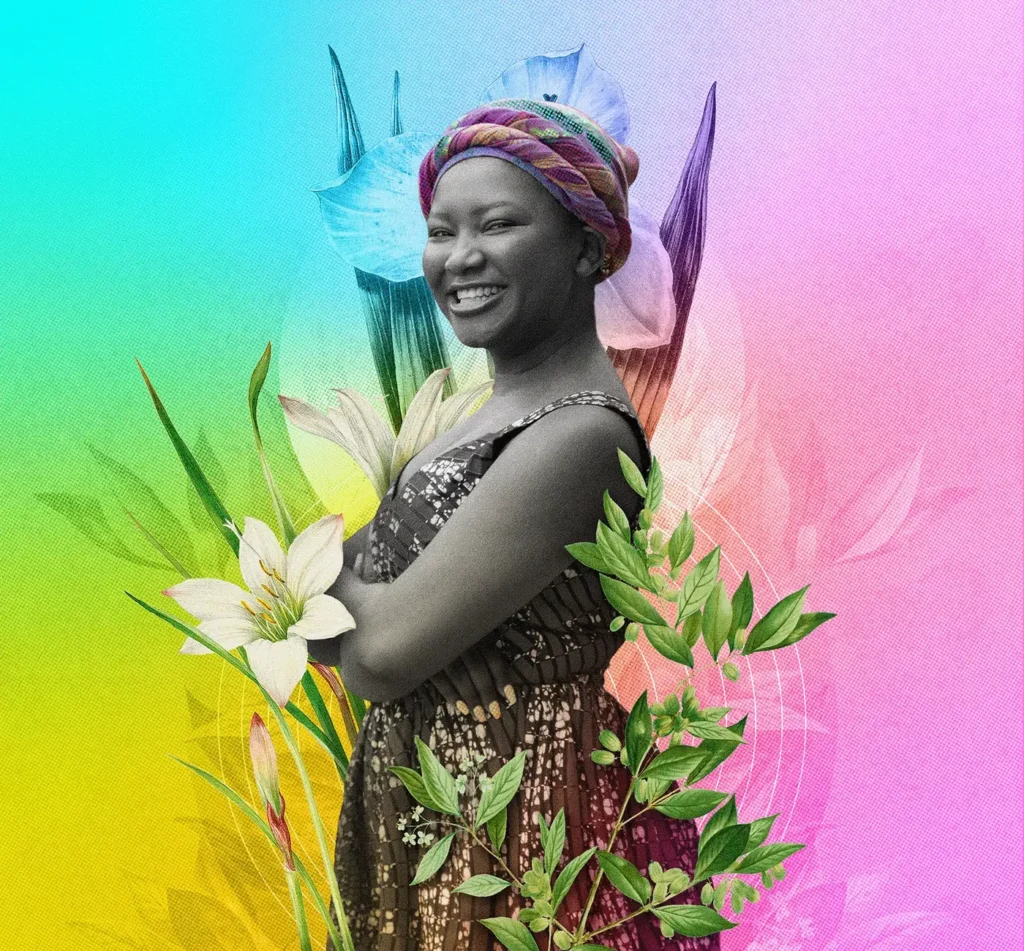 ---
Knot Paolo is a collage artist and art director from Lima, Peru.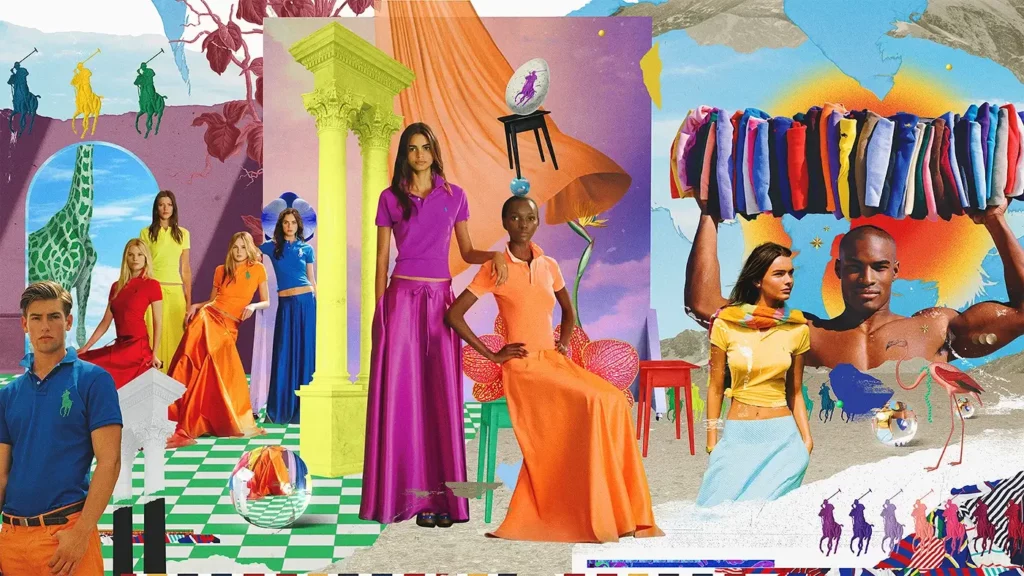 ---
Kelly Boeni is an architect, illustrator and product designer passionate about the possibilities of experimenting with infinite textures and colors that illustration has, using it as a tool to share her feelings. Her creations usually carry a little of her history, subtly evoking her affective issues inspired by her everyday experiences.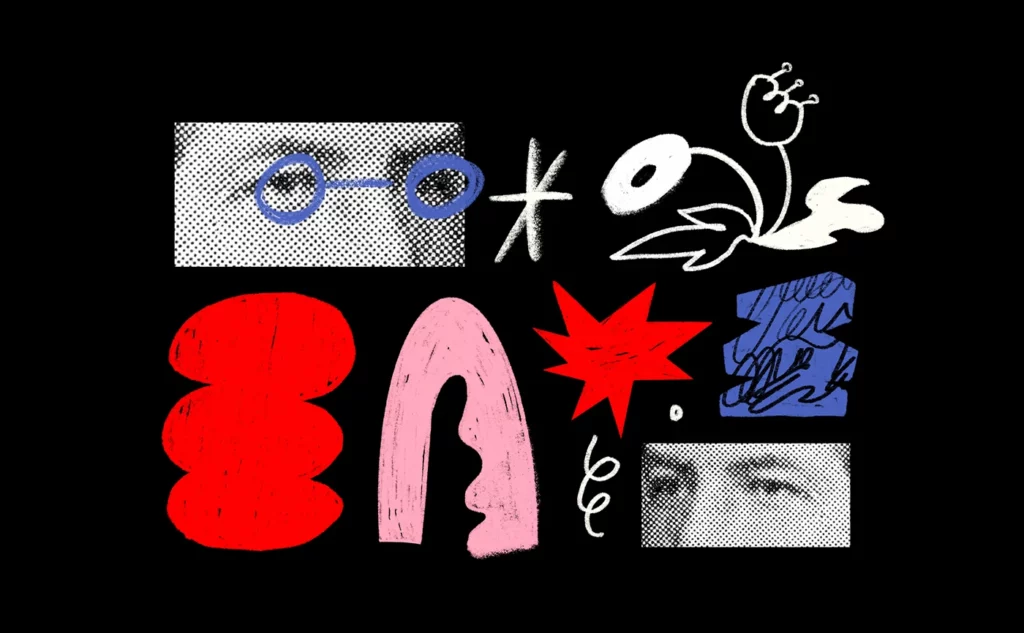 ---
Maia is a textile and clothing designer from Buenos Aires, Argentina.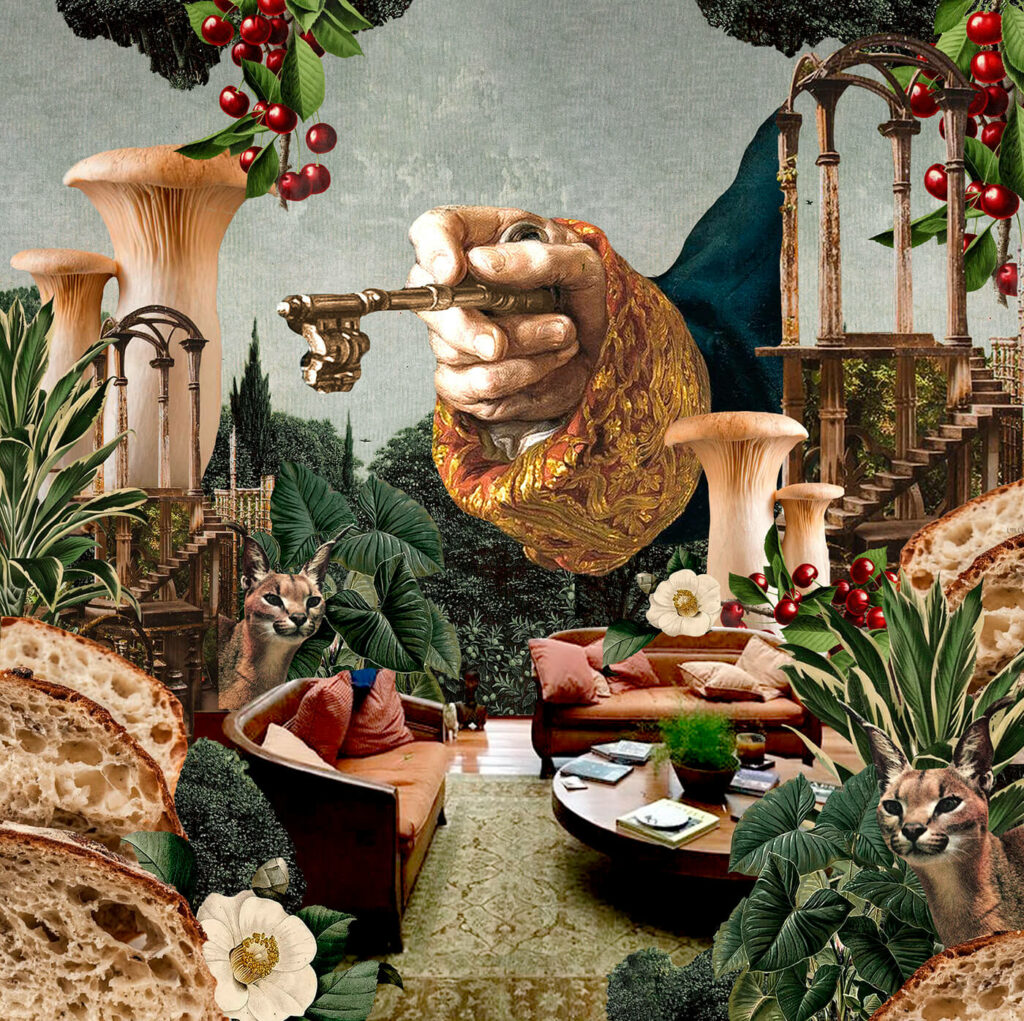 ---
Anouk is a collage artist and illustrator who works with digital and paper collage. She makes collage illustrations for magazines and brands and also sells her art as NFT.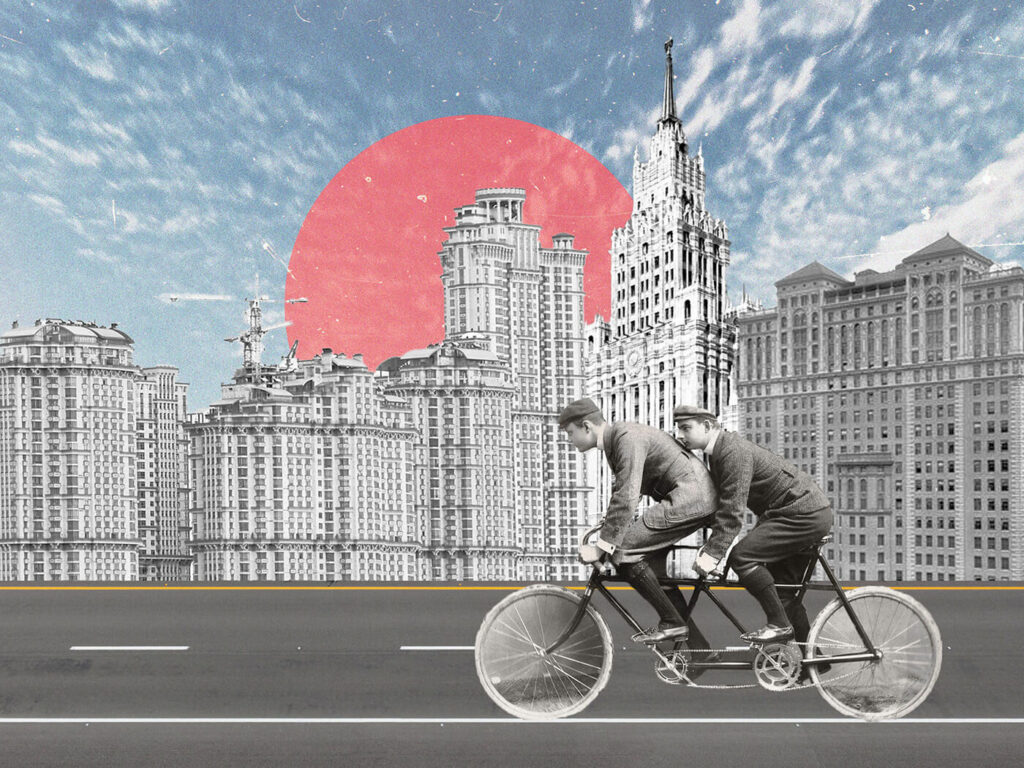 ---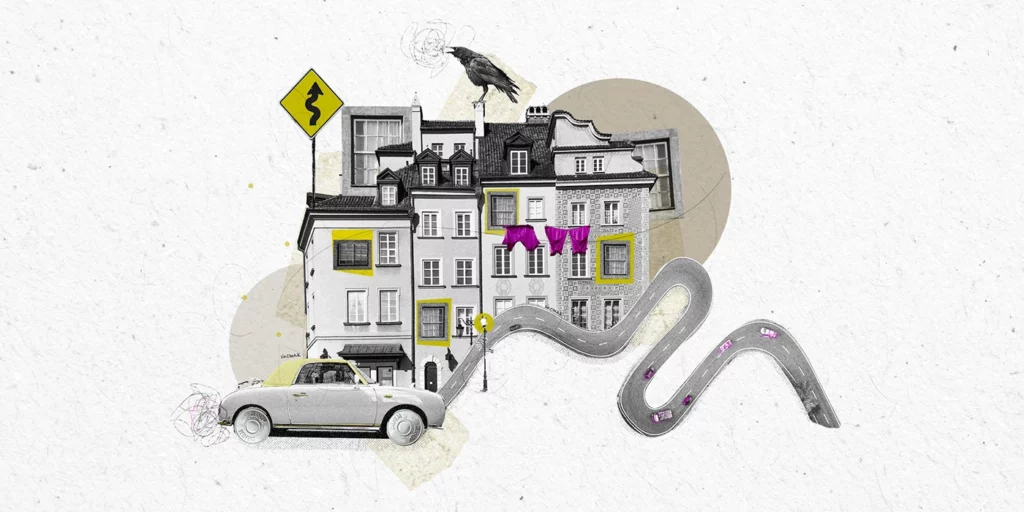 ---
Guillermo Flores is a Mexican designer and illustrator based in Guadalajara specialized in collage, illustration and digital art. He has collaborated with companies around the world such as: Apple, Sephora, Cirque Du Soleil, Xfinity, Nike, among others, serving as a creative and art director in multiple projects, developing illustration, brand identity, strategy, planning and execution.
---
Art in its essence is a manifestation of perspective, and collage artists offer us a myriad of them. With their ability to integrate the mundane and the extraordinary, the real and the surreal, they redefine our understanding of unity in diversity. Their work compels us to see beauty and harmony in the chaos, challenging us to look beyond the obvious.
So next time you encounter a collage art piece take a moment to delve into its depth. Appreciate the vision of the artist and remember, every piece of art is a labor of love, a slice of the artist's soul. In the realm of collage art that slice is a harmonious medley of numerous elements, skillfully brought together to tell a story.