Board games have been essential to so many families and are an amazing way to bring together friends for an evening of fun. Even in the age of technology, where games consoles and phones have absorbed the majority of the gaming industry, board games still have a place in many people's hearts.
There has been a recent boom for the board game industry, as countless people are utilising the growing number of game designers to create successful and complex new games.
Related Post: 25 Custom Playing Cards Designs by Top Illustrators Around the World
If you have a great idea for a board game, then we've listed some of the best board game design artists to help you bring that game to life. Board game design, when done well, can be extremely fun and a great way to make use of your creative streak and also make a profit!
Whether you want something simple, or more complex, targeted to children or to adults, we have a board game designer for you. These artists have created some beautiful content, and they will enable you to make a dream into reality.
Helman Beltran is an industrial and graphic designer from Bogotá and the creator of the board game La Cuenca.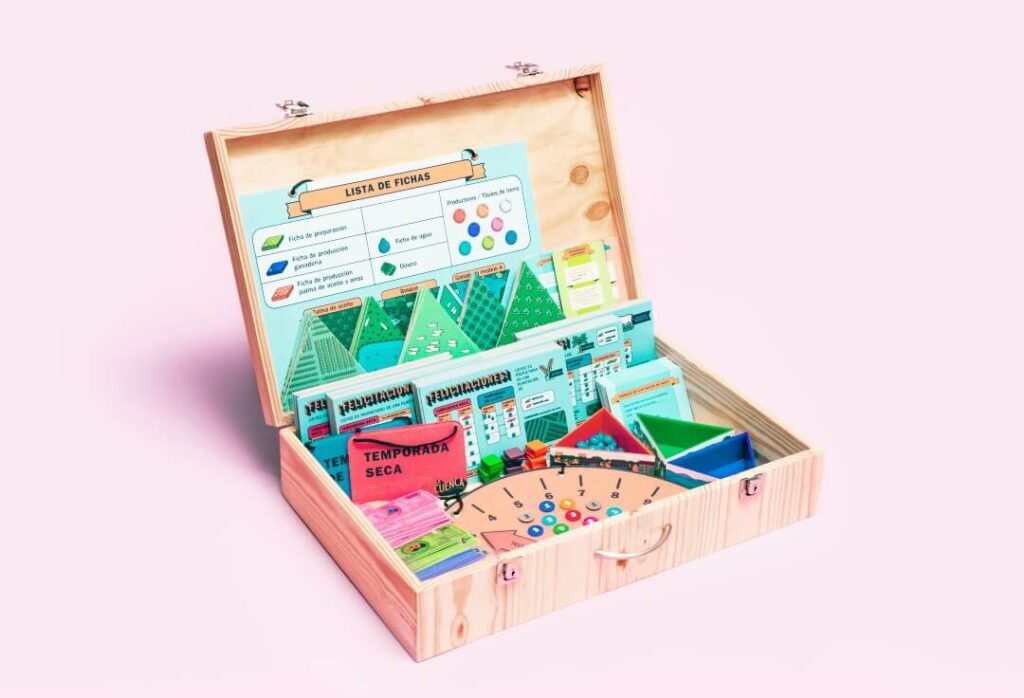 La Cuenca, a game made for WWF Colombia has the purpose of initiating a fun and friendly conversation within the game groups implicated, about the water loss in a local territory.
Ania Gawron and Pies Dariusz are two graphic designers, illustrators and visual artists from Sopot, Poland. They work together as a team under the name Psowron.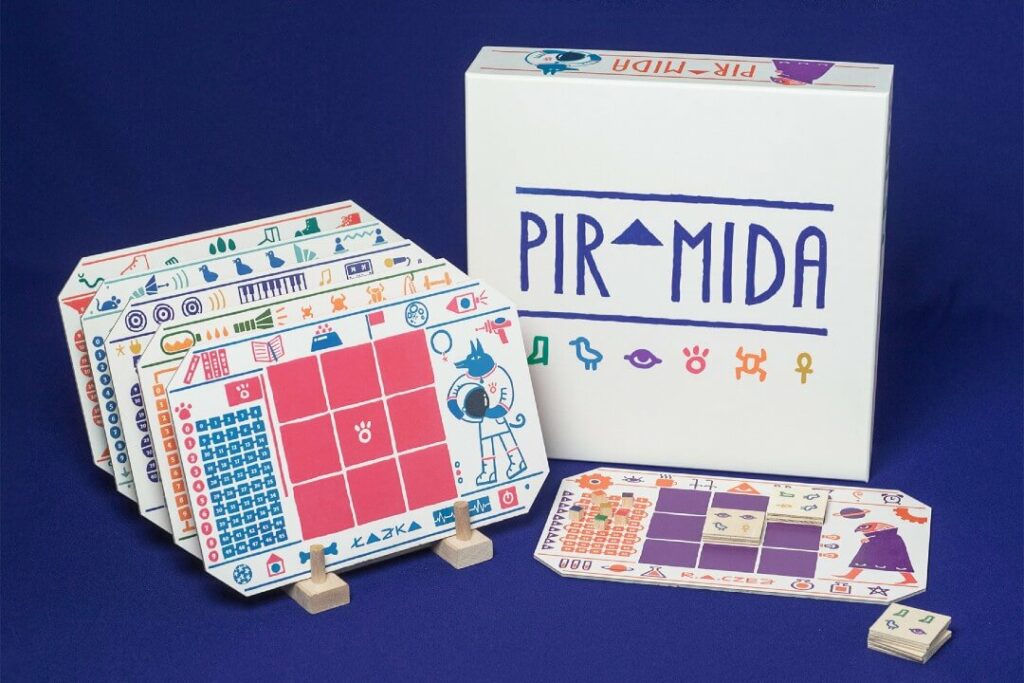 Pyramid is a board game for 2-6 players, created by mathematicians and designed by them, in which the players choose from 6 alien races and compete with each other by dismantling the pyramid.
Valériane is a French game artist, illustrator, and web designer with varied skills, from 2D and 3D art, but also 2D animation to character design, scenario or traditional painting.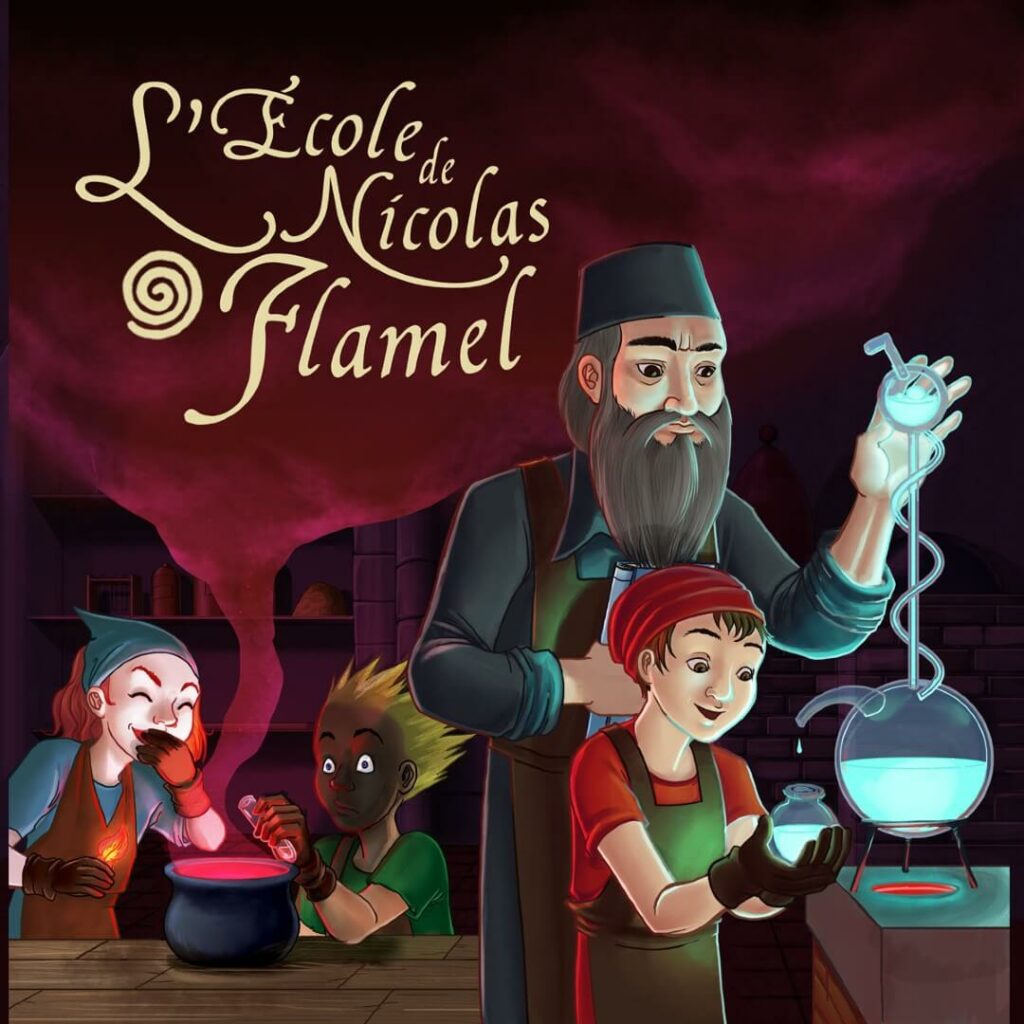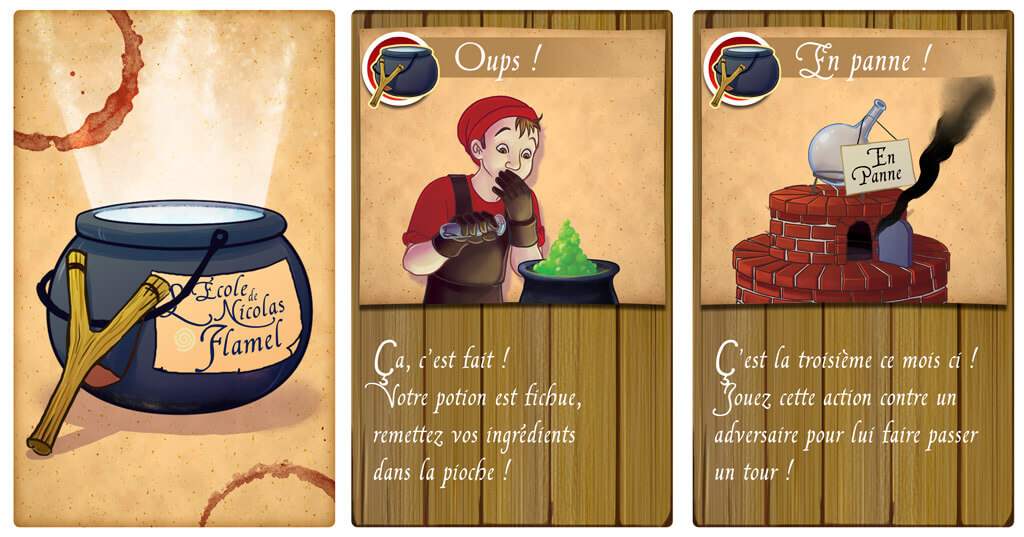 Nicolas Flamel's school is a board game designed for JyDe Games. In this family game full of dynamism, players will concoct a variety of potent brews but they will also have to dive deep into their bag of tricks in order to get ahead of their fellow students. It's a no holds barred race to become the best alchemist!
Anastasia Shlykova is a board game designer and artist from Moscow.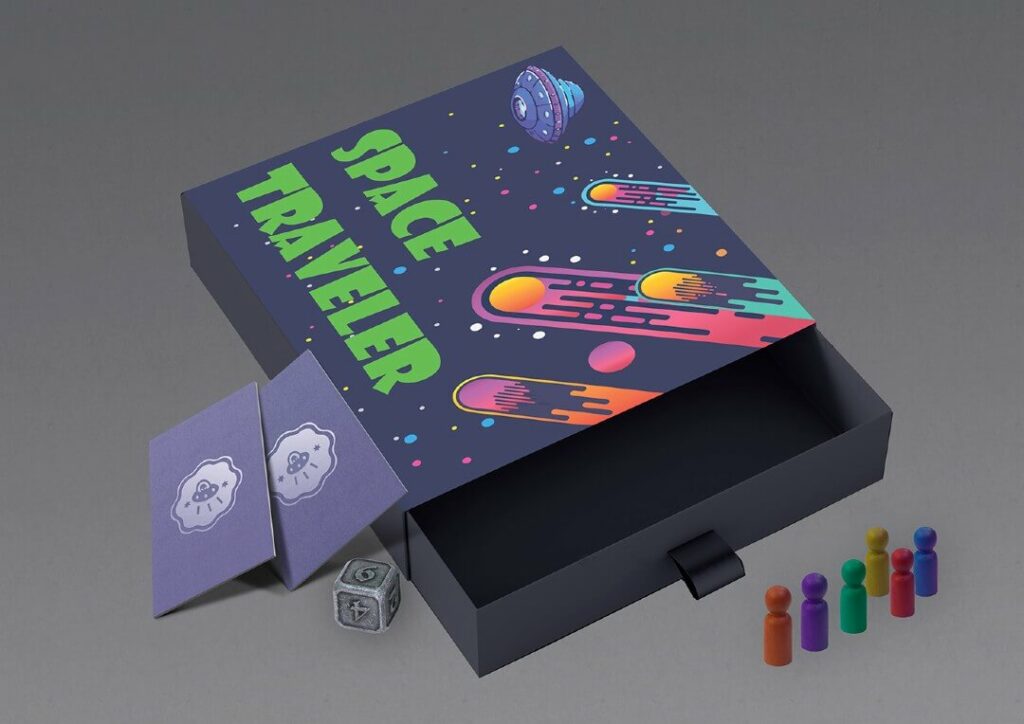 Space Traveler is a fun game for children to learn the universe and our place in it. Thanks to the latest discoveries in space exploration, mankind has learned a lot about the formation and evolution of the Universe and it is very important to pass this knowledge to our children in a fun and engaging way.
Lena is an illustrator from Kyiv and her main focus is on creating characters for illustrating children's books.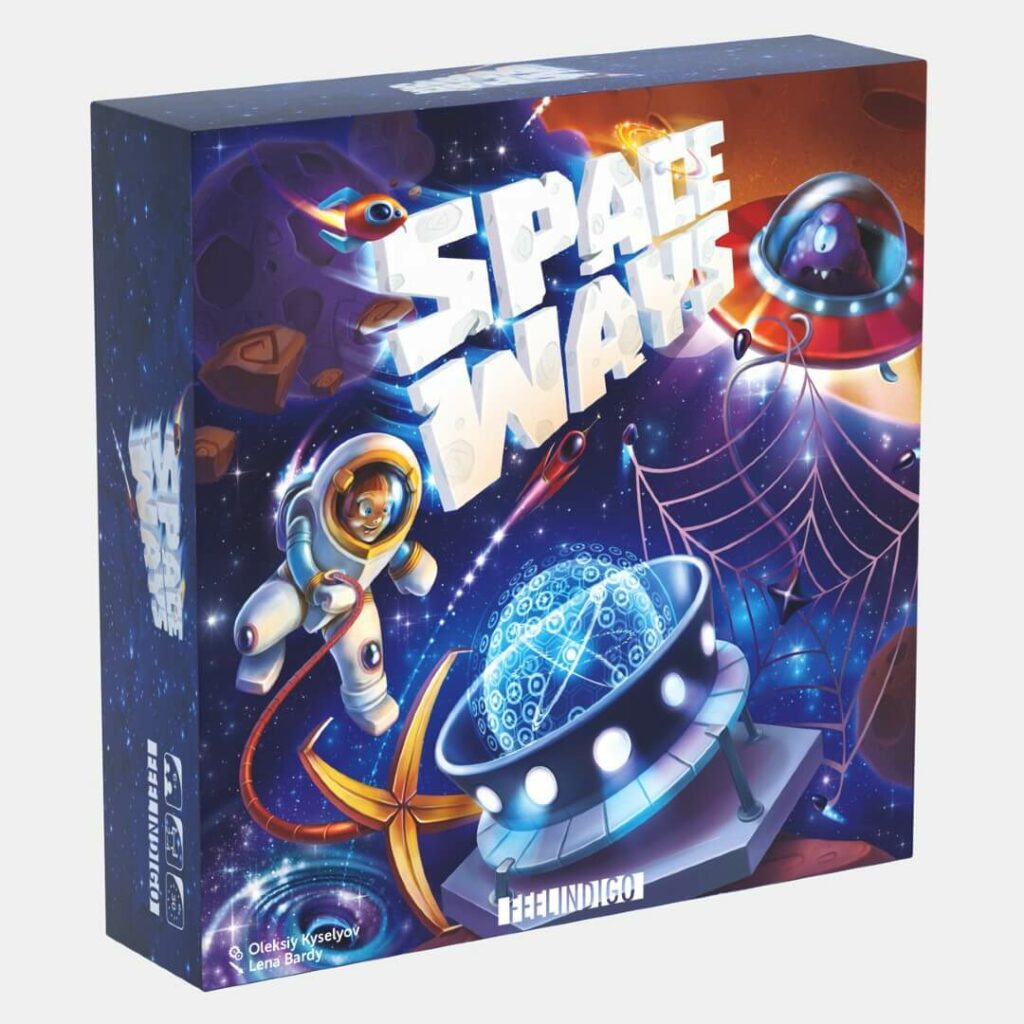 Space Ways is a board game for children and adults drawn for game publisher Feelindigo.
Katie specializes in illustration, packaging and branding projects and she is open for freelance projects and collaborations worldwide.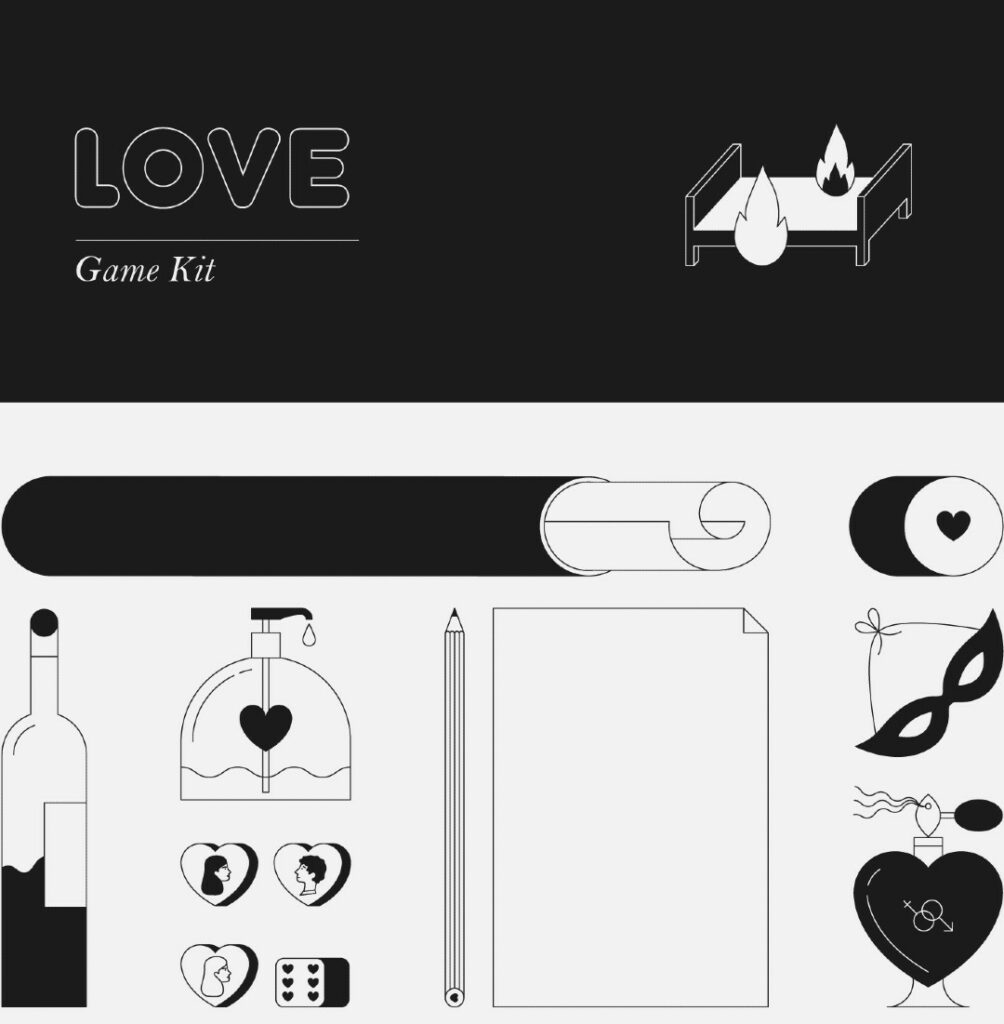 Snakes and ladders is a worldwide classic redesigned by Katie into a 'romance' version. The game is a simple race based on sheer luck played on a game board with numbered, gridded squares.
Caroline Brewer is a Brooklyn-based illustrator, storyboard artist, graphic novelist and designer.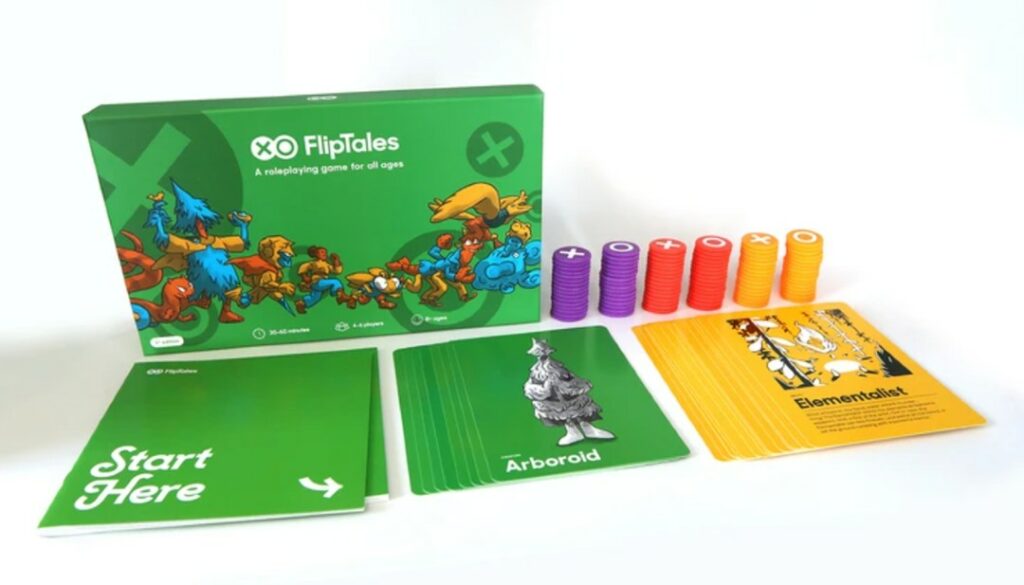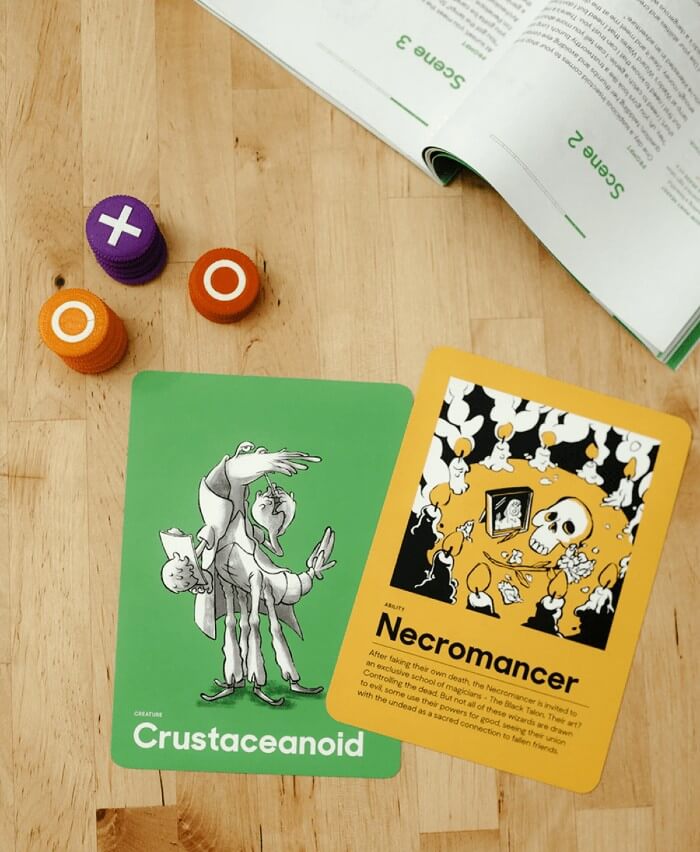 FlipTales is a a simple and fast roleplaying game for all ages.
Michael Tersieff is a creative director, graphic artist and web designer residing in Los Angeles. Josiah Tersieff is an Los Angeles based artist passionate about all things related to graphic design.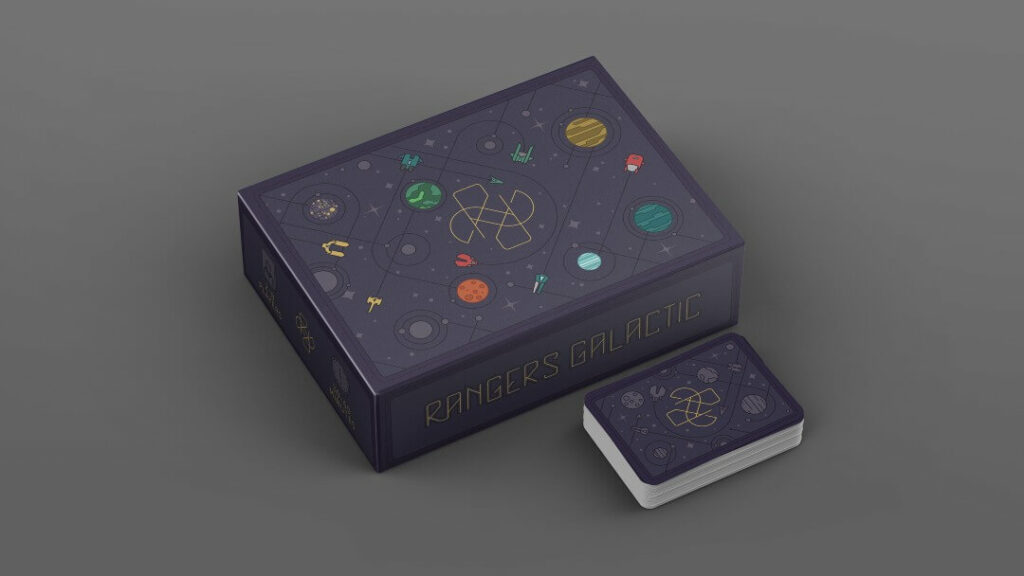 Rangers Galactic is a fully-functional, sci-fi themed card game for 2–8 players having Michael Tersieff as Art Director and Josiah Tersieff as Chief Designer. The style development was focused on a flat vector approach to communicate the sci-fi theme.
Ale Giorgini works as an illustrator for several brands, publishers and agencies in areas such as advertising, publishing, entertainment, books and comics.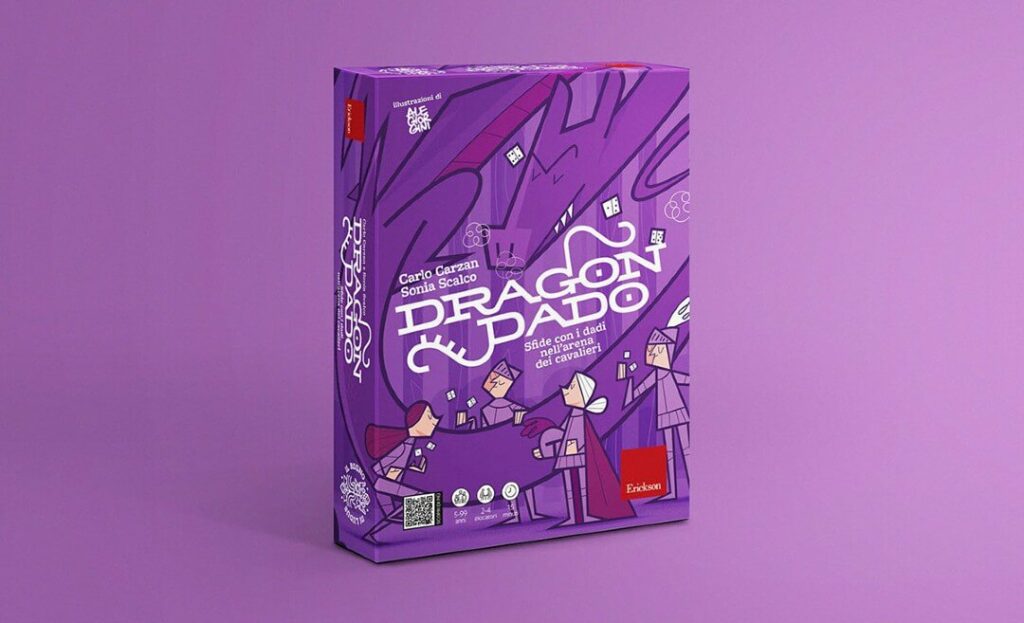 Dragondado is a board game for children about dragons and knights in which Ale had the pleasure to create the characters, cards and box design.
Andy is a Toronto-based illustrator with a passion for storytelling and a strong belief that anything is cooler when it's holding a sword.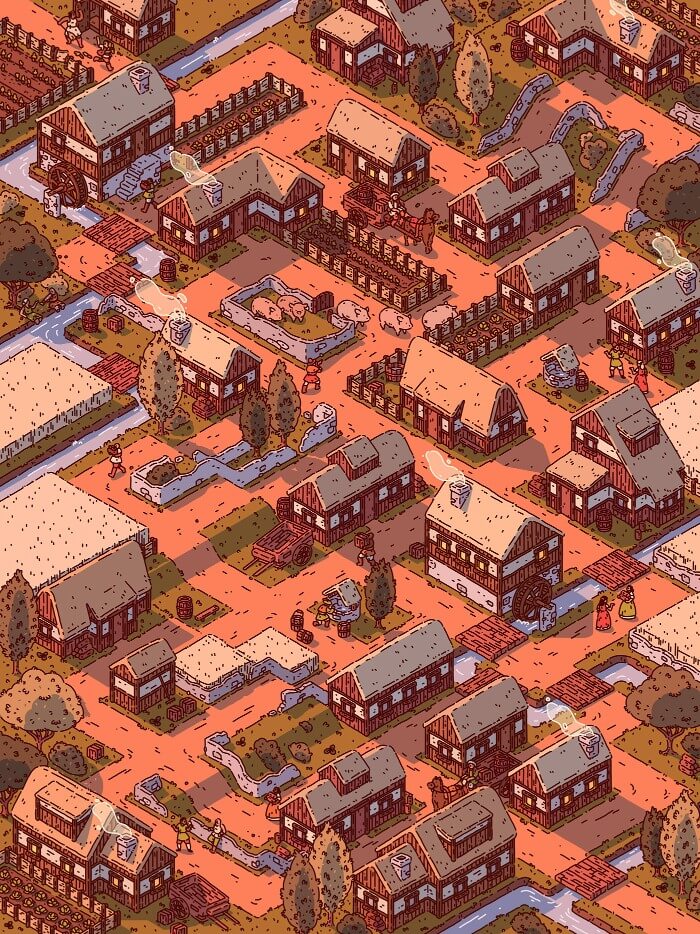 Maze thesis project is a pair of mazes that explore the themes of development and decay in a fantasy-based setting.
Dmitry is an illustrator and vector artist from Saint Petersburg.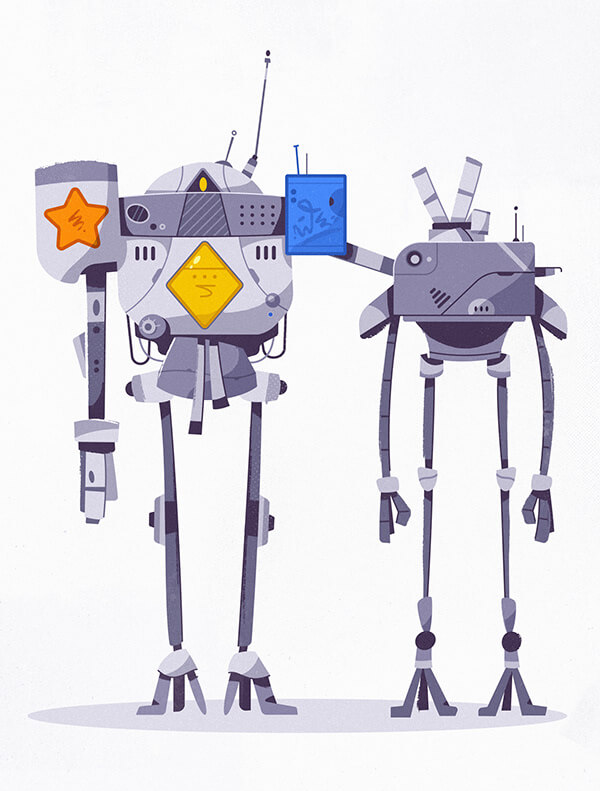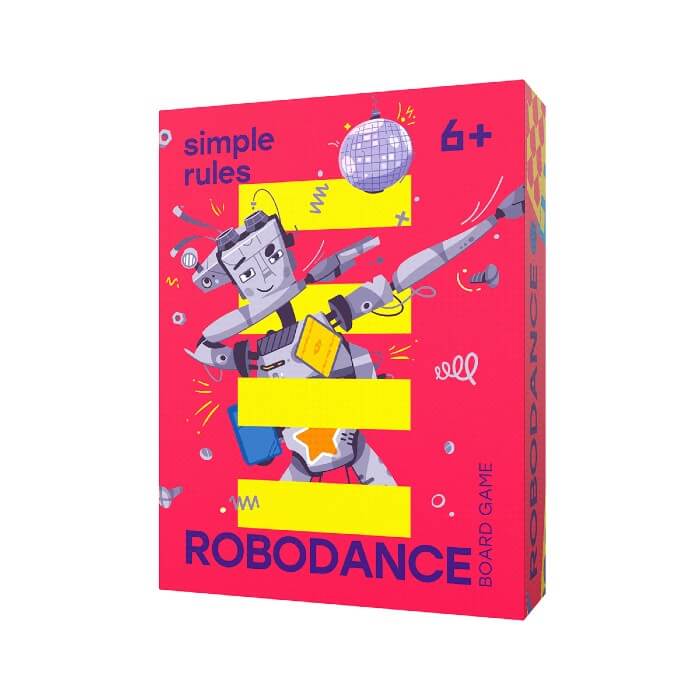 Robodance Board Game concept design by Dmitry Mòói.
Renato Faccini is a designer from Rio de Janeiro. His clients include ad agencies, design studios and publishers from around the world.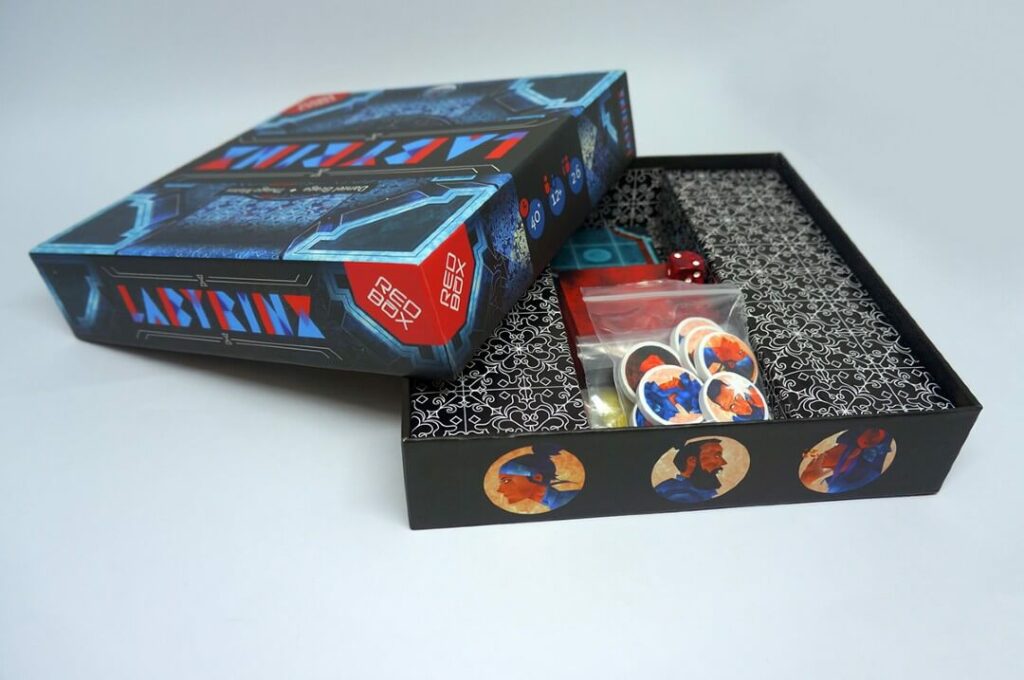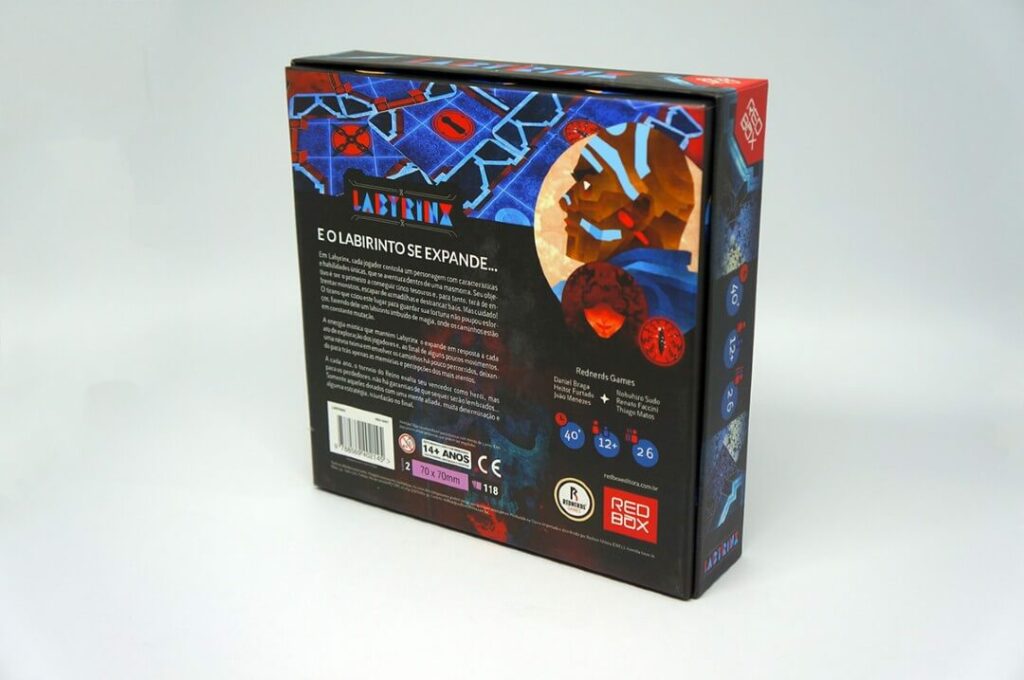 Labyrinx is a fantasy themed game that plays with Memory, Modular Board and Tile Placement mechanisms in which Renato was in charge of creating the illustrations and graphic design.
Kseniia Magpie is an illustrator and graphic designer from Russia, currently living in Cyprus.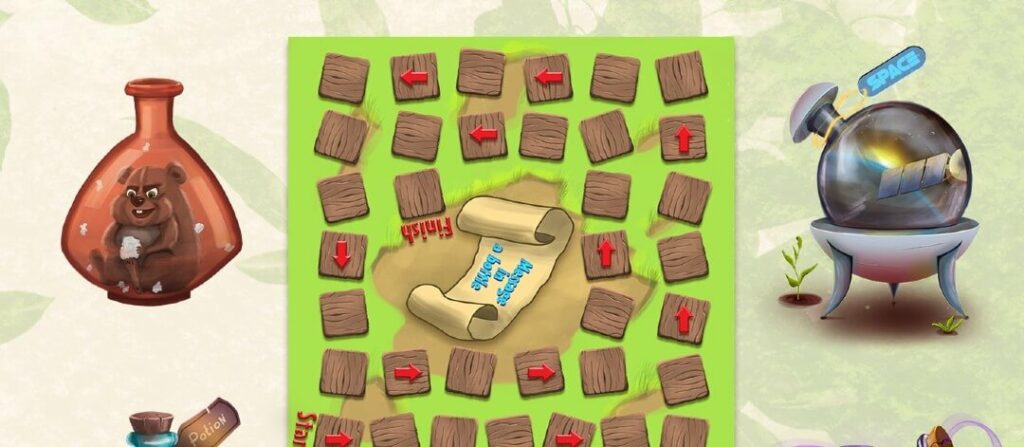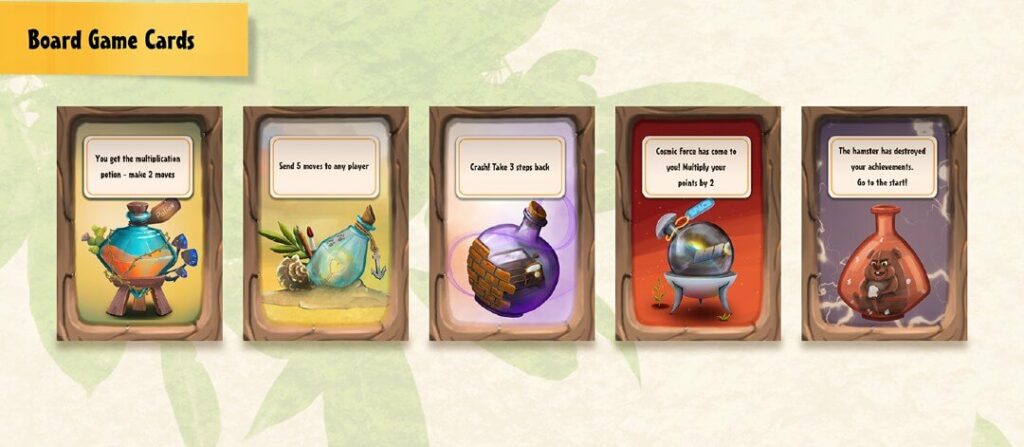 Message in a bottle tabletop board game – illustrations by Kseniia Magpie.
Danilo is a multidisciplinary designer focused on creating meaningful products and experiences both physical and digital. His greatest passions are sketching and creating concept art by exploring 2D, 3D, and VR mediums.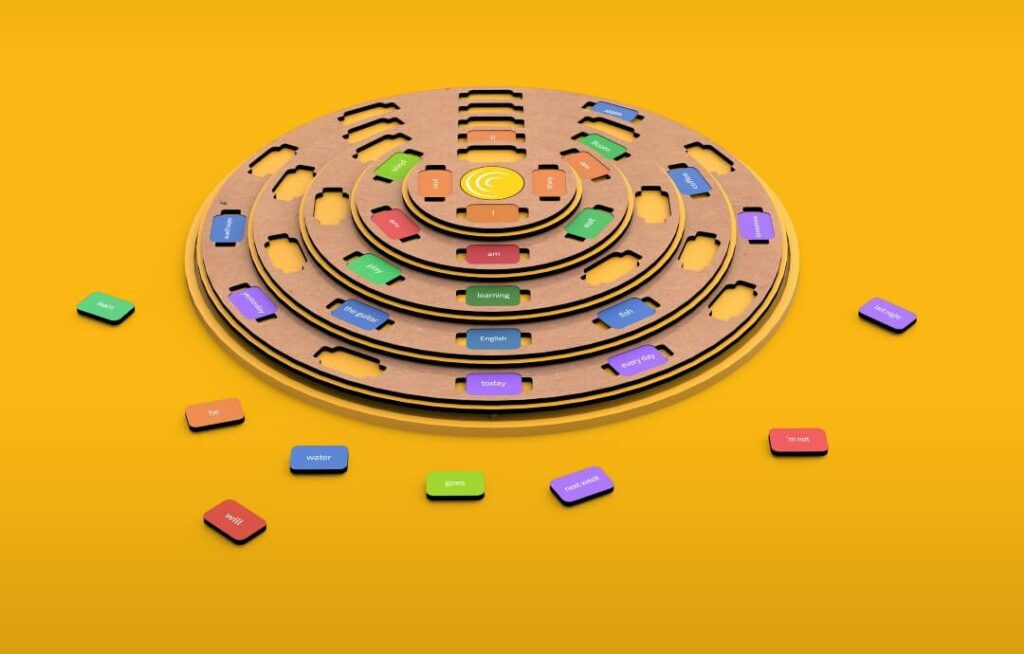 Spindow is a practical and fun method for anyone who wants to learn English. The method shows patterns that are always repeated in the language so the user can understand its logic and play with it to make new phrases.
Veronika is a multidisciplinary designer from Bulgaria, living in Amsterdam specializing in graphic design, illustration and UI/UX, but ever-curious about other disciplines.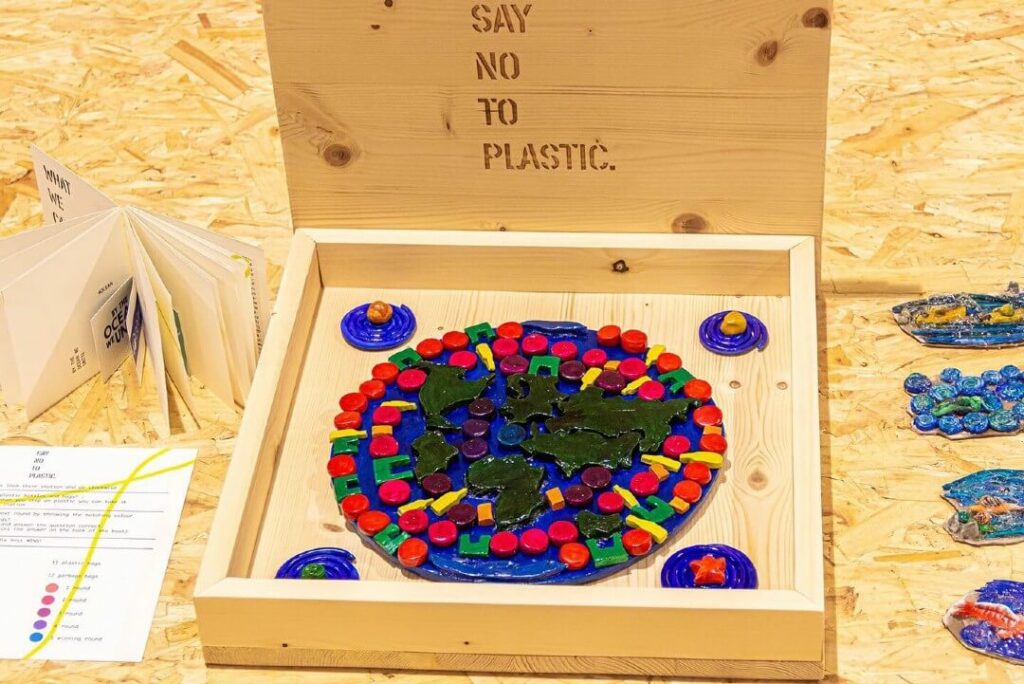 Say no to plastic is a board game created by Veronika, for children to learn about the plastic pollution by playing with their parents. With simple instruction to collect the most plastic from the ocean that way they learn fun facts about the ocean and the plastic pollution. The board game is made out of clay, wood and recycled paper.
Elisabetta is a graphic designer and illustrator from Milan.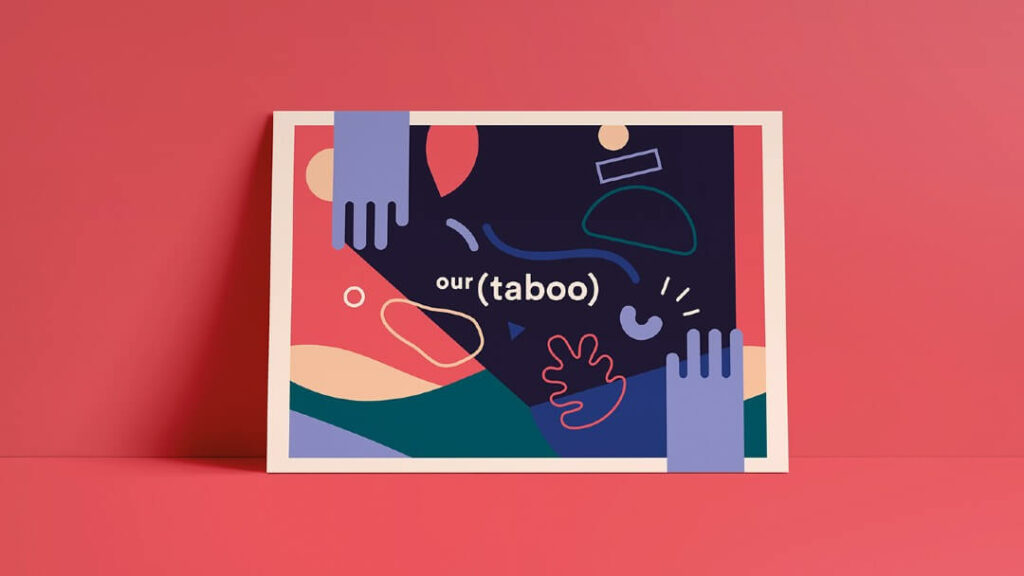 Our taboo is a 'special edition' of the traditional taboo game designed by Elisabetta. Packaging, playing cards and instructions have a revisited design, filled with abstract elements to symbolize random sense of the game.
Johanna is a Finnish-born, currently UK based digital artist who specialises in realism and creating visually believable, atmospheric paintings in Photoshop.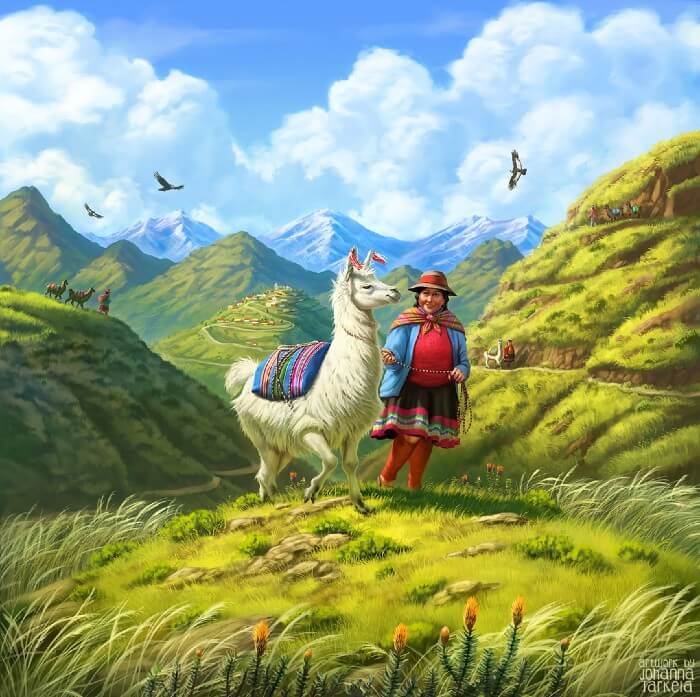 P'achakuna is a smart 2 player game illustrated by Johanna, in which you go on a journey into the heart of the Peru Andes.
Brandt Brinkerhoff is a game designer, graphic designer, illustrator, copywriter, and creative strategist.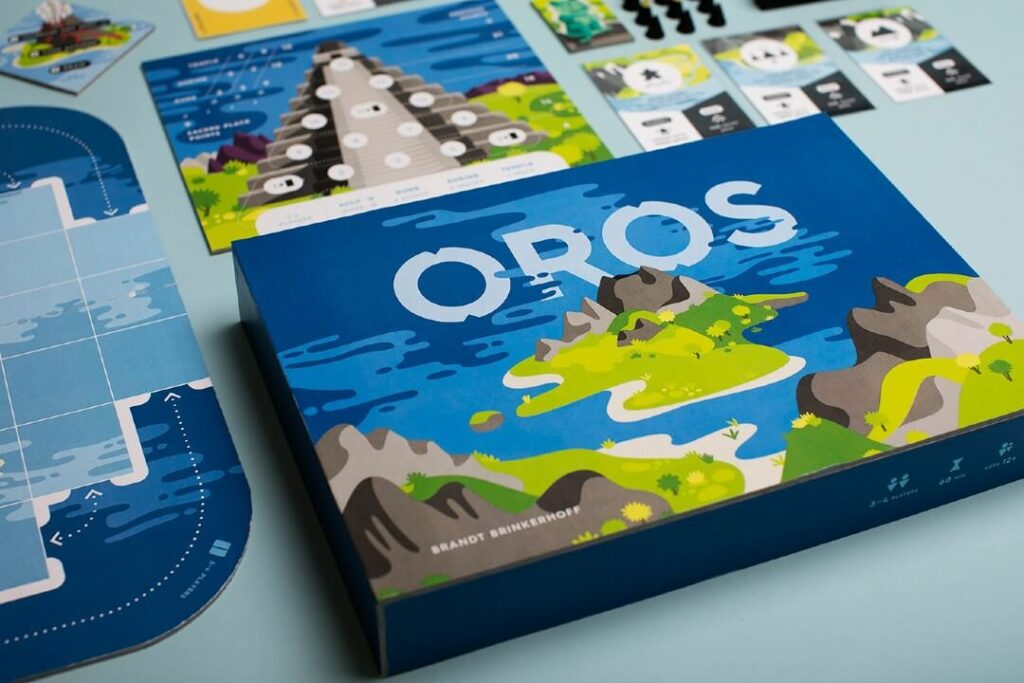 Oros is a tile shifting/colliding, worker placement strategy game for 1–4 players. During the game, you take on the role of Demigods, endowed with power over the elements. Your objective is to bring the mysteries of the mountains to the people scattered across the islands of the earth.
Anastasia Orshanskaya is an illustrator, graphic designer and game artist from Moscow.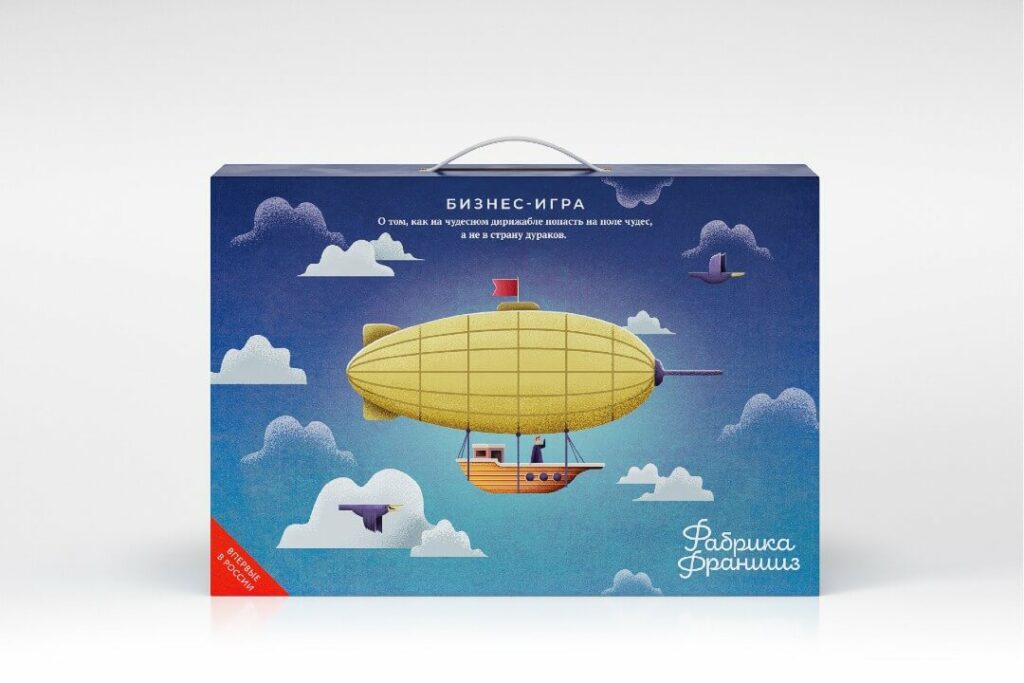 Franchise Factory is a board game illustrated by Anastasia.
Daniel Jamie Williams is an illustrator based in London. He likes to create weird illustrations and animation for various things, including music, posters, book illustration and exhibitions throughout London and elsewhere.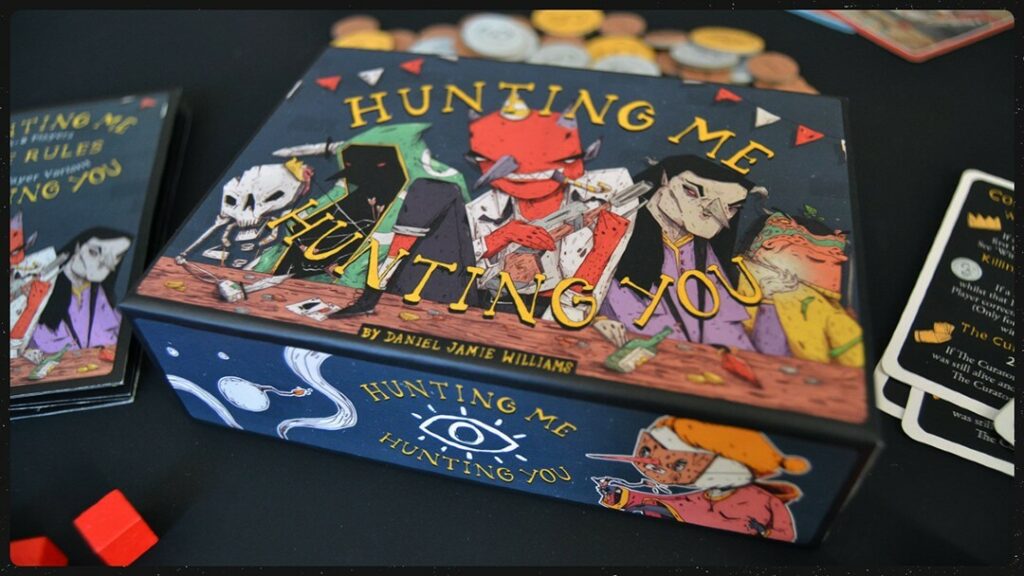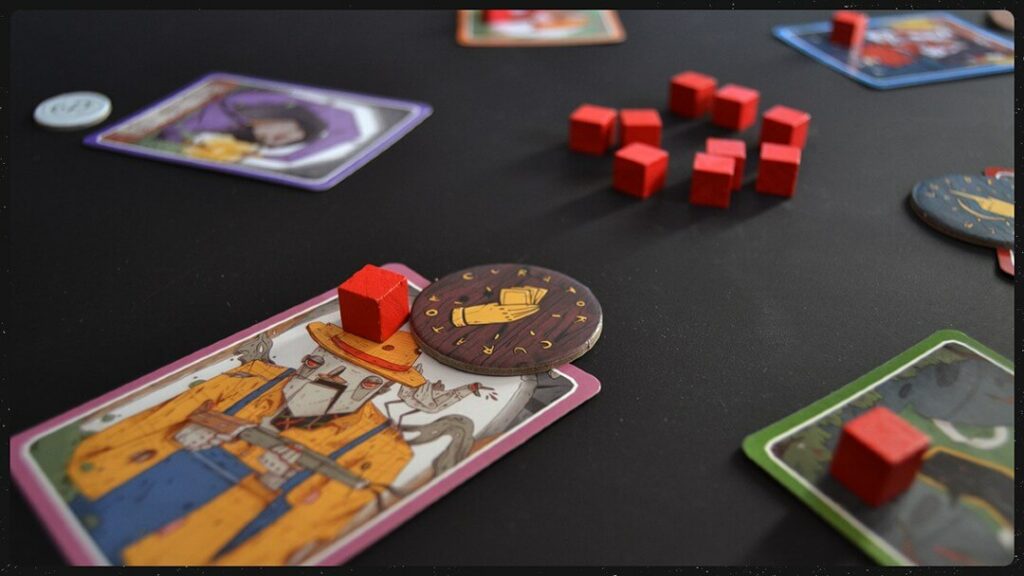 Hunting Me, Hunting You is a social deduction tabletop battle game created by Daniel in which everyone's hunting and everyone's being hunted!
Diana is a Russian freelance illustrator who enjoys working in different styles.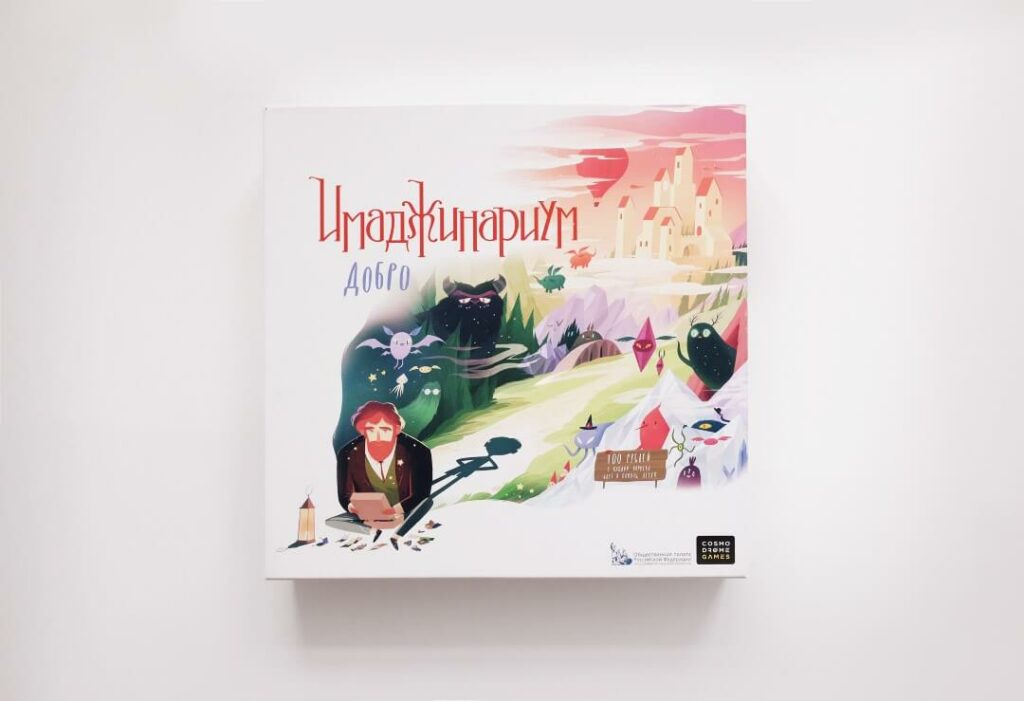 Imaginarium board game designed by Diana.
Megan Bird is an award-winning South African illustrator, based in Pretoria. She specialises in illustration inspired by the natural world and in hand-lettered typography design.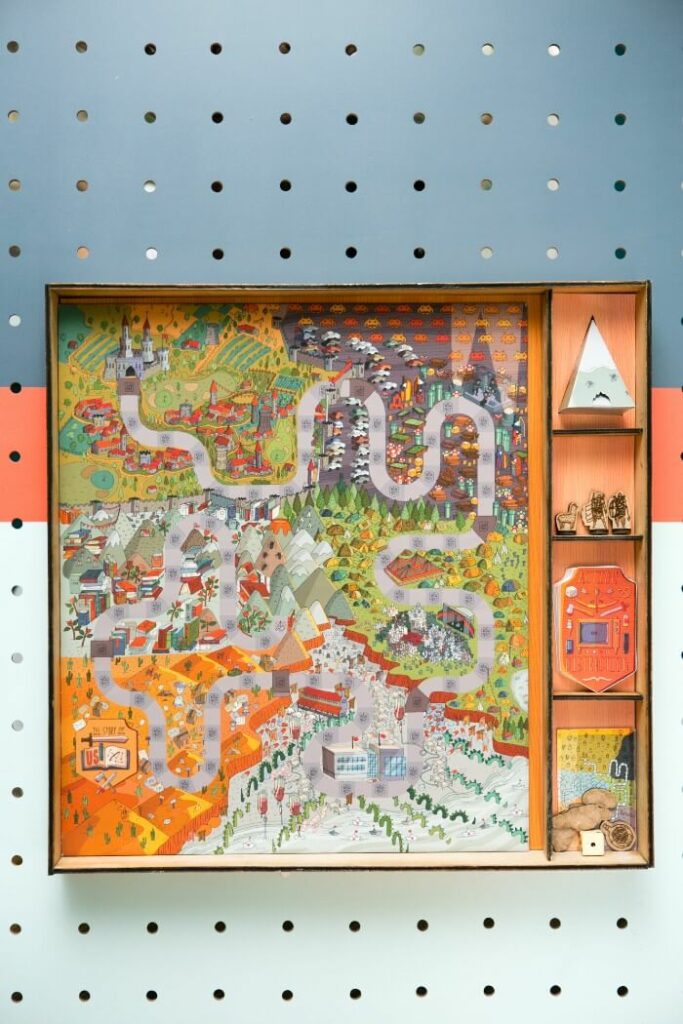 Marriage proposal is a board game illustrated by Megan.
Marya is a Lithuanian visual, graphic designer and 2D Illustrator.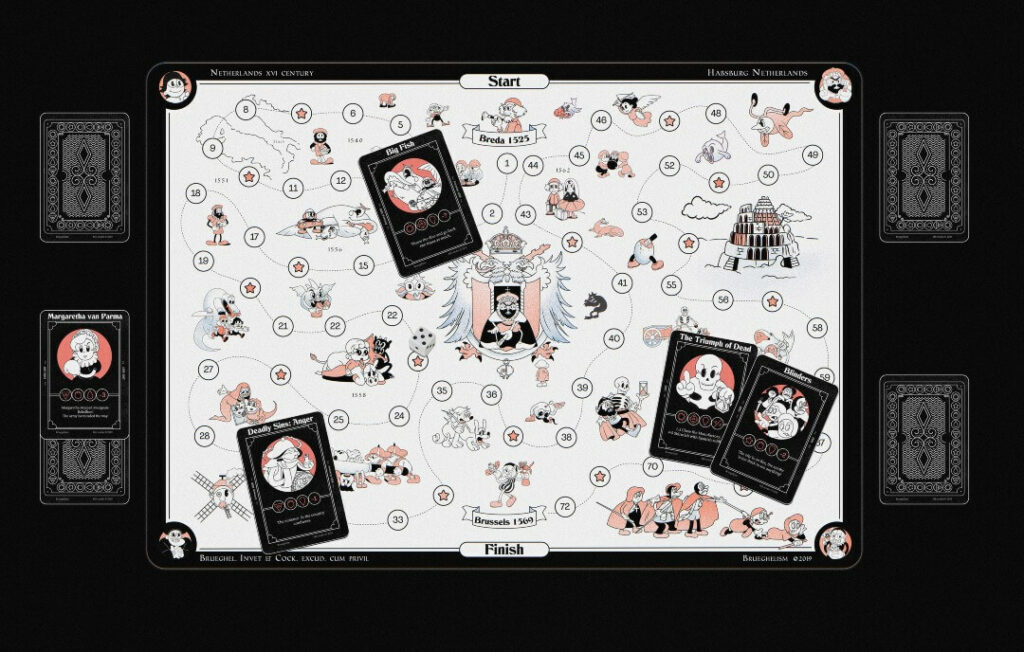 Bruegelism is a tabletop card game designed by Marya.
Marek Mertinko is a freelance illustrator and board game artists from Bratislava.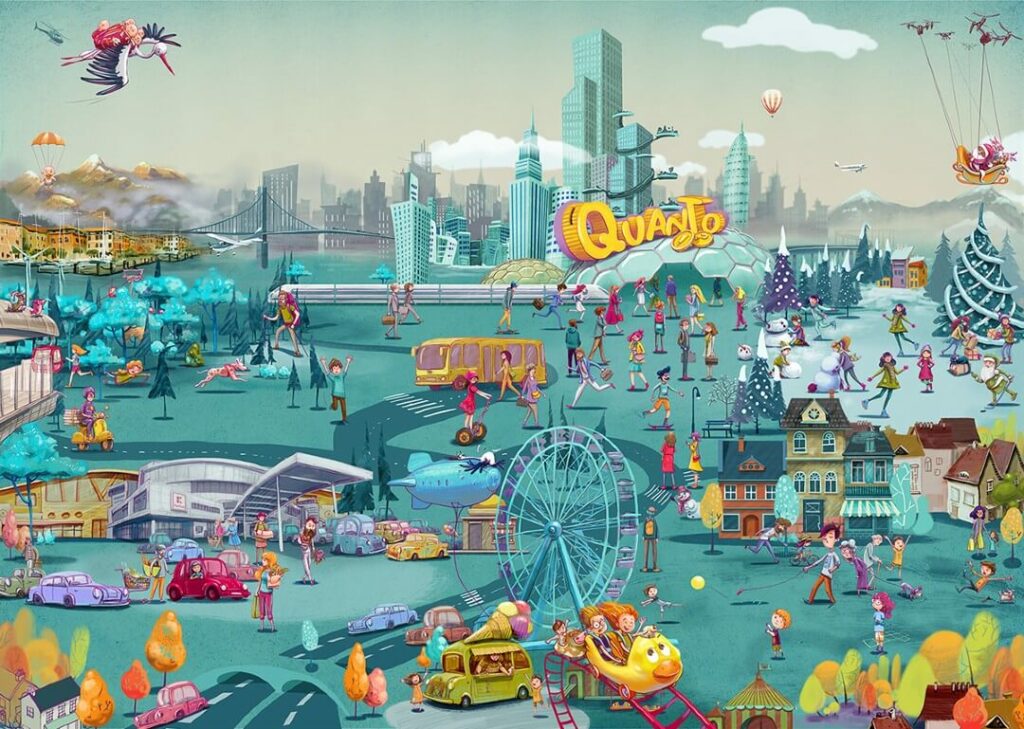 Quanto is a board game illustrated by Marek.
Inna is a a commercial illustrator focused on brand character, packaging, children's books, magazines and also board games.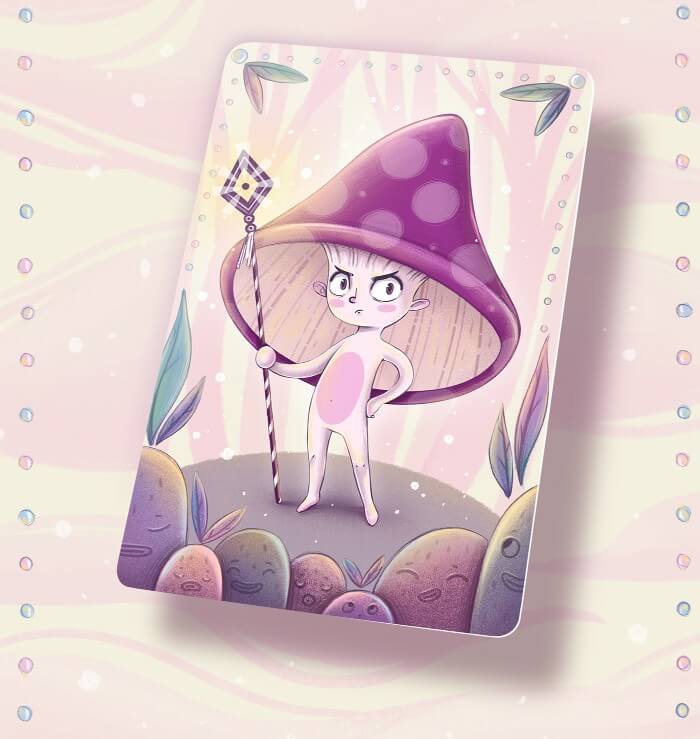 Magic creatures board game illustrated by Inna.
Choosing the perfect game designer for you is one of the most important parts of game design, and we have included many brilliant designers who provide their own unique take on game design.
If 2020 has taught us anything it's that we have to start embracing the simple things in life. Some of these designers really utilise simplicity to produce some award-winning games, and hopefully one of these gorgeous designs have caught your eye.