For so many of us, our living room is much more than a couple of sofas, a coffee table and a television. It is a tranquil space in our homes where we go to put our feet up, wind down for the day, and relax.
So, it only makes sense that the design reflects the mood of the room, right?
If you have been inspecting your living room as of late, and feel like it needs a revamp, you have come to the right place for some inspiration.
Our freelance interior designers vary in their style, design and colour choices, but they are in agreement in their objective: to curate a room that encompasses the serene, calm qualities of a living room with luxury, unique furniture and artwork, which compliments the space.
Related Post: 20 Creative interior designers to hire online for your home decor essentials
There is something for everyone. Widespread, 'L' shaped sofas for families, versus retro velvet couches for the style-conscious; modern, minimalist wall art or outrageously cool light fixtures; pale, wooden flooring versus a grass green rug.
The finished products are effortless, and disguise the careful, extensive process that goes into completing a project like this. See for yourself our designers' innovative designs below.
Contemporary Interior Design Style
The contemporary interior design style is a combination of contrasts and minimalism, where designers force dichotomies together like Alex Mar, who injects an incongruous pop of turquoise into a sea of neutral colours. The style champions uncomplicated furniture and simple accessories, placing emphasis on the space's tranquillity.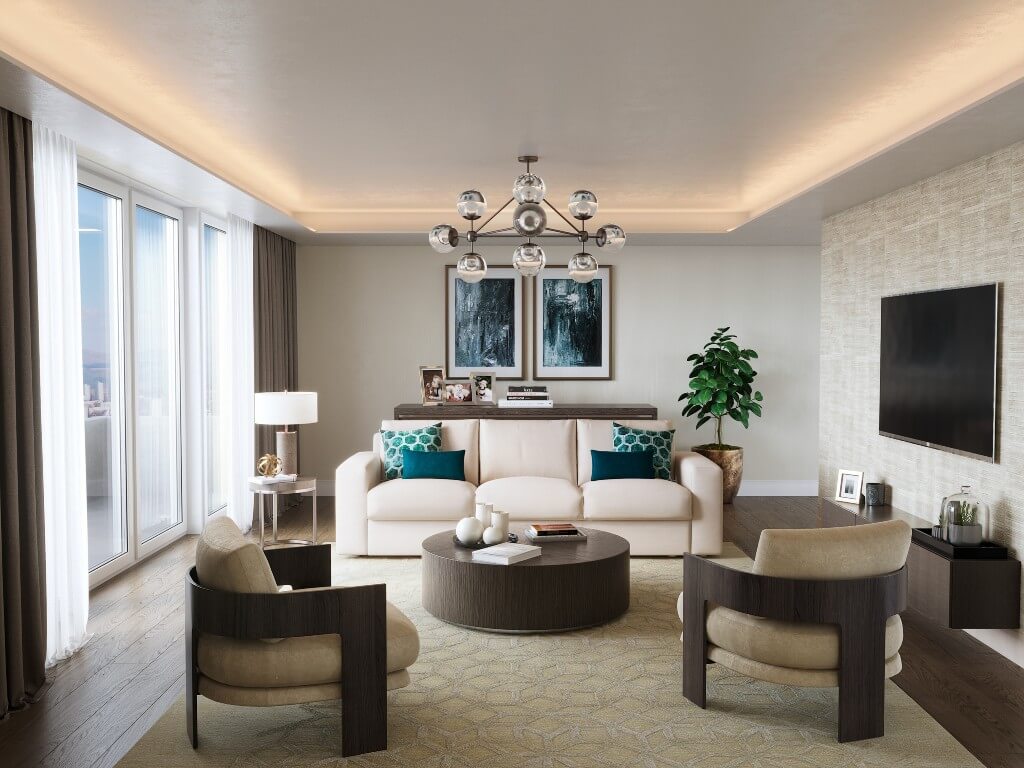 ---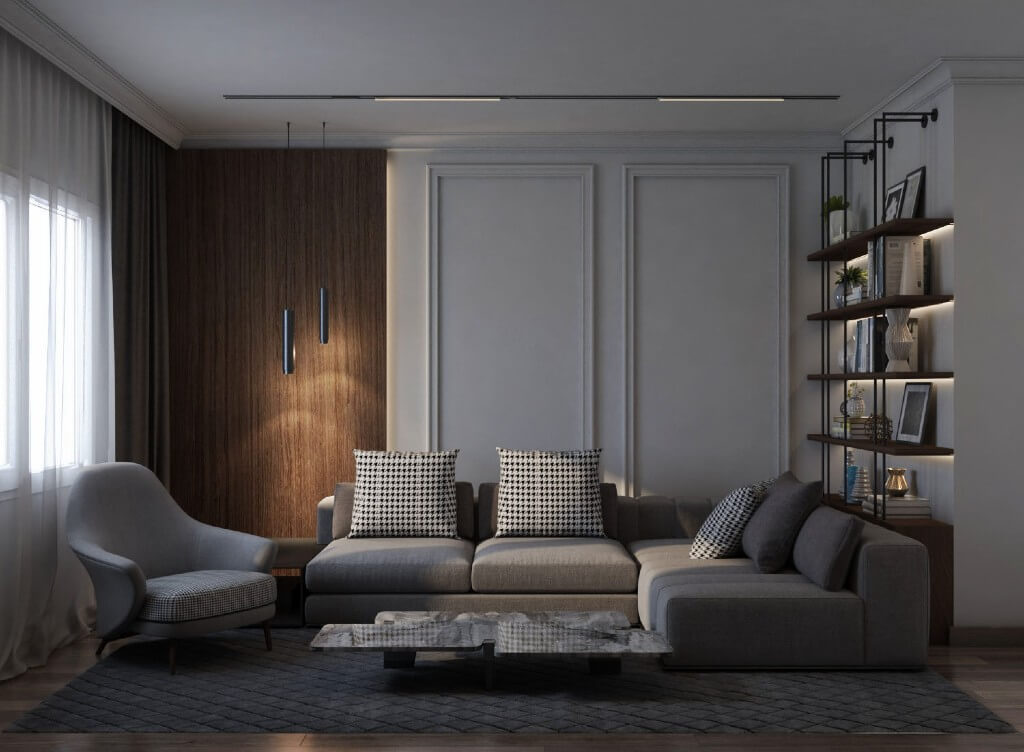 ---
Modern Interior Design Style
Modern design does the unexpected. Our featured designers' spaces scream texture, with one creating a grainy effect and the other implementing a raised, striped surface. To compliment this, the designers use quirky furniture, contemporary light fixtures and eccentric décor to capture modernity.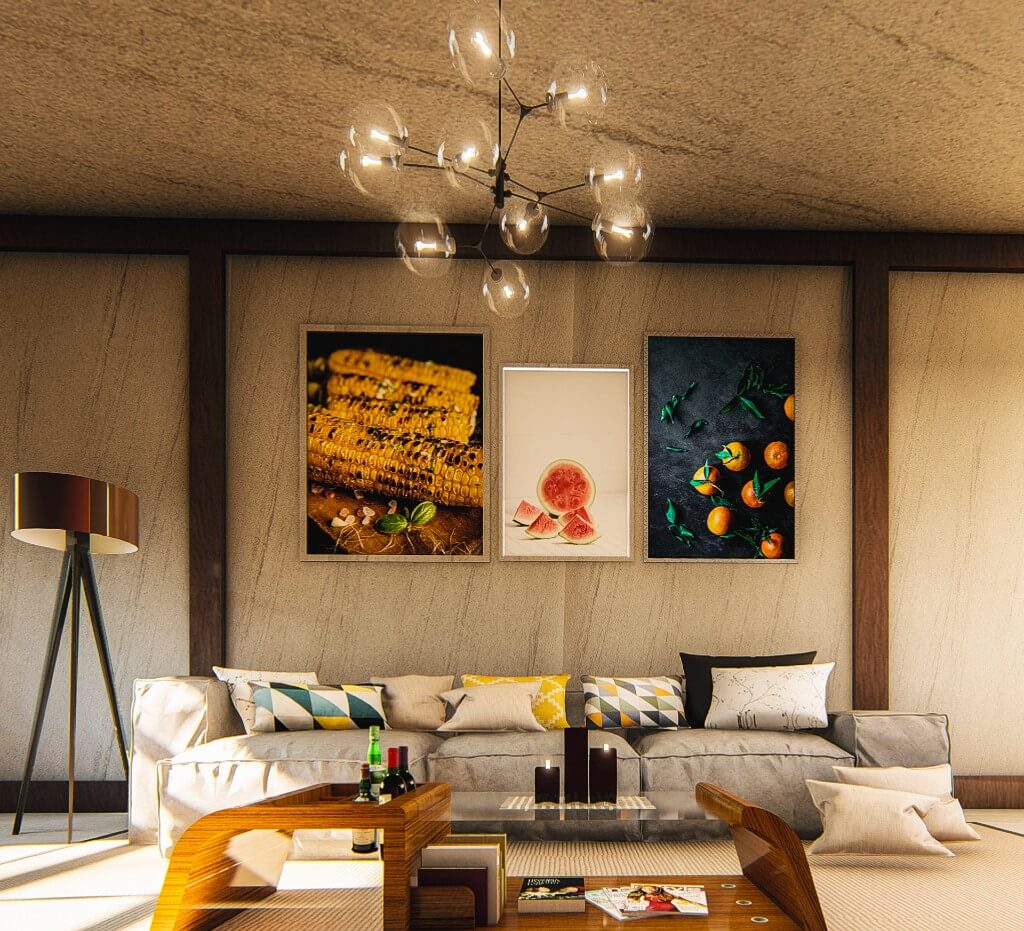 ---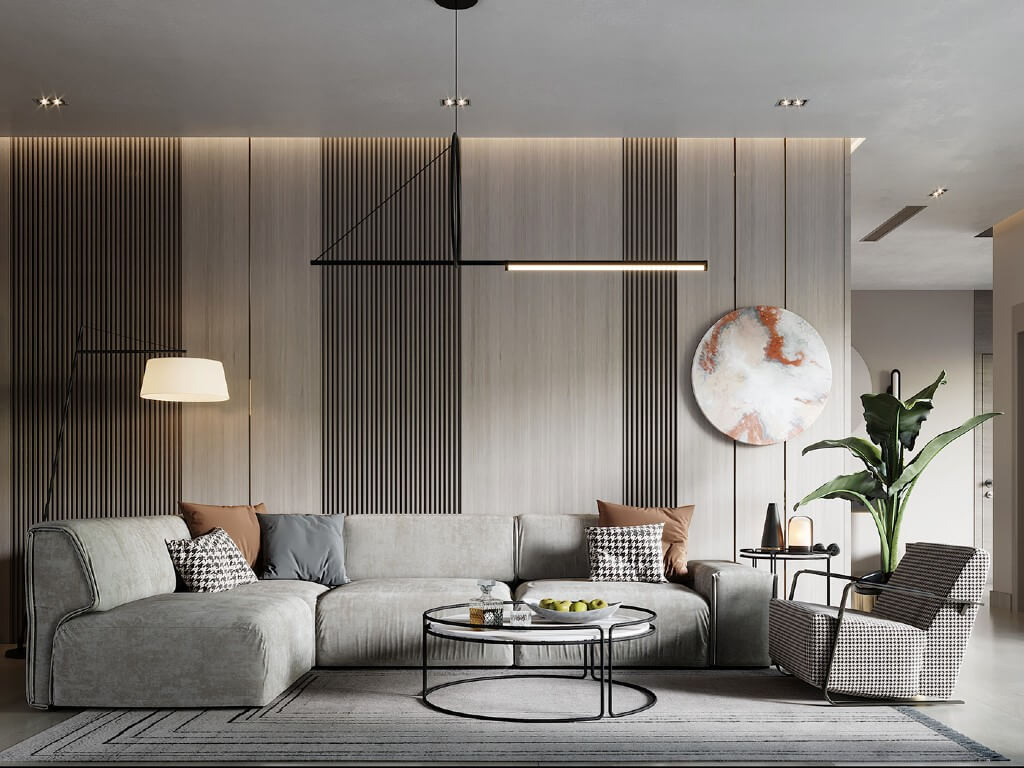 ---
The Scandinavian style places emphasis on an overwhelming neutral theme, with industrial sized feature windows and retro furniture. This style strikes the perfect balance between not being too plain, by incorporating subtle hints of colour in décor and contrasting furniture, making it reminiscent of the contemporary style.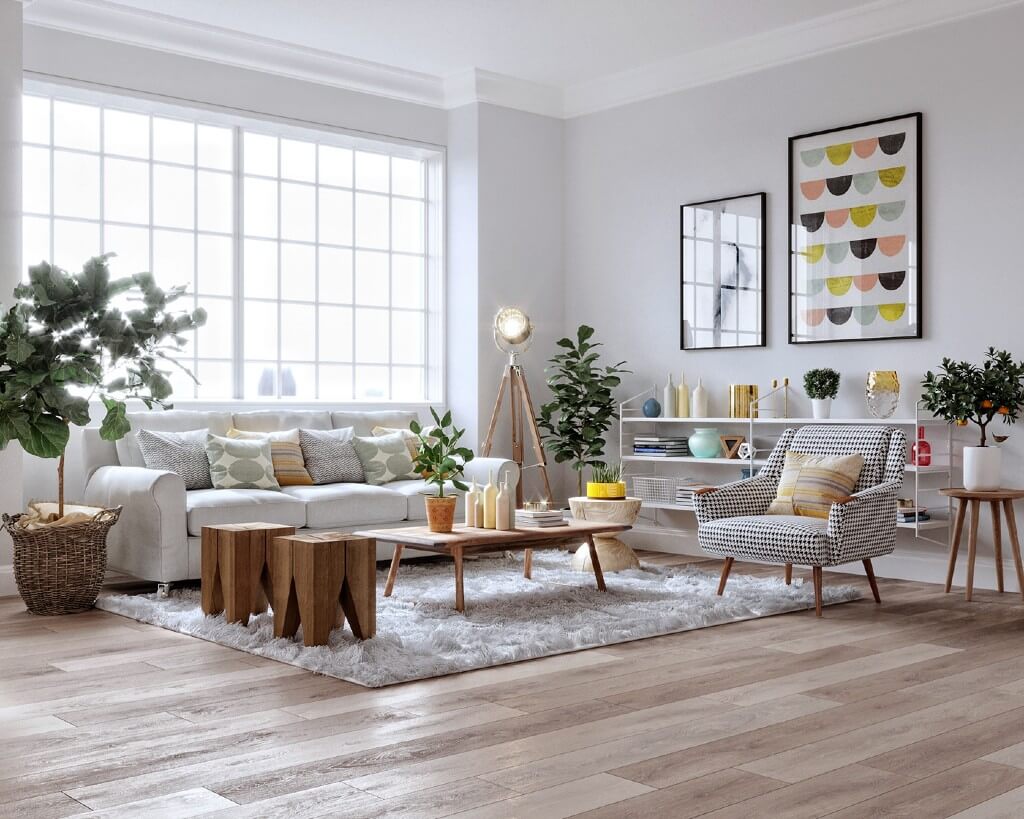 ---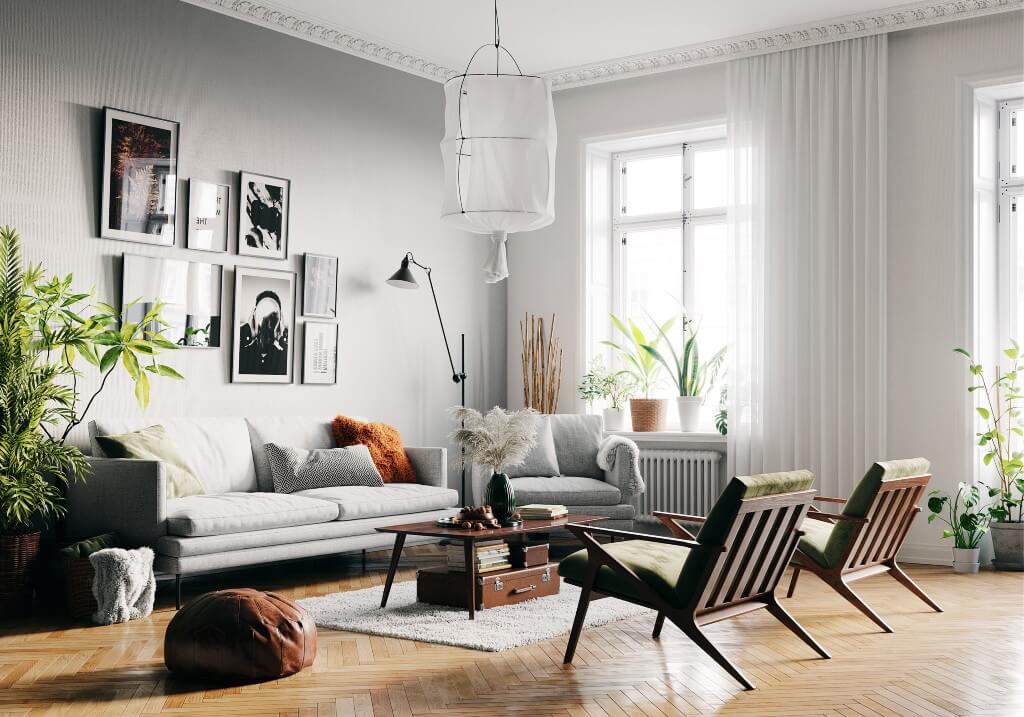 ---
Provence Interior Design Style
The elegance and regal characteristics that we attribute to the Provence are reflected in the simplistic features of the room. From the exposed brick used by Denis Svirid to the peaceful, wooden shelving nestled in the wall of Mohammed Yasir's room. Peace and tranquillity are channelled in the presence of plants and scenes of nature lining the walls.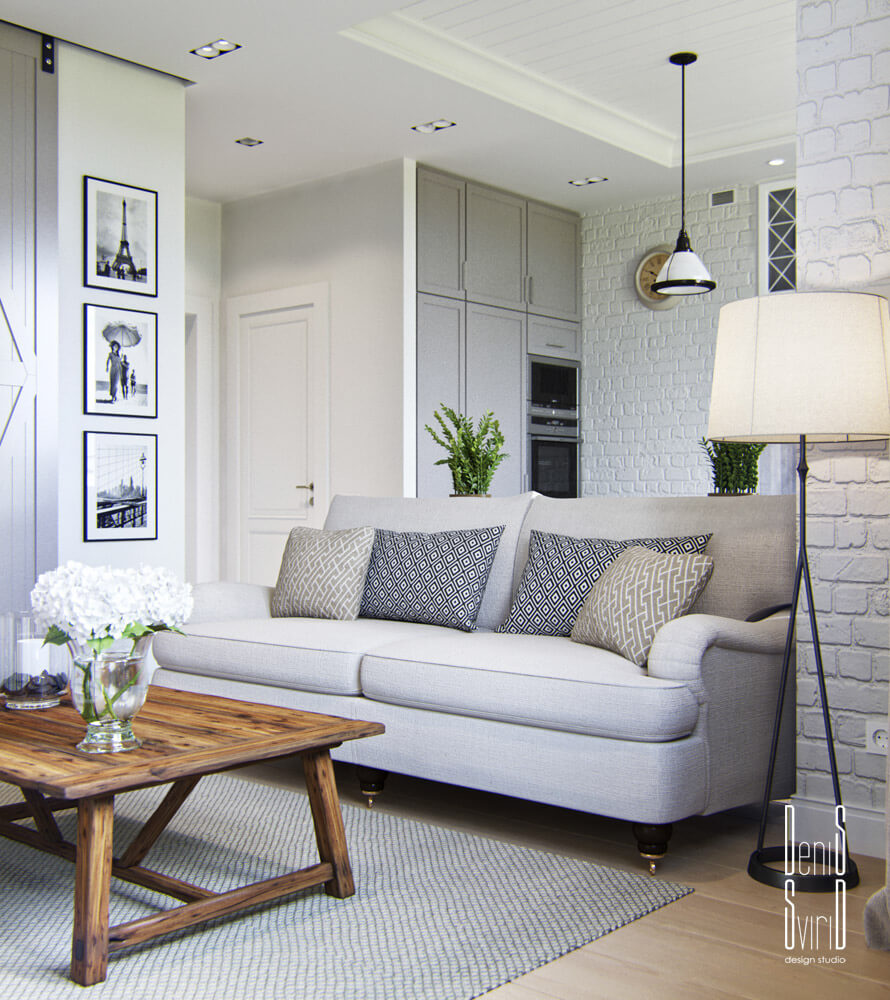 ---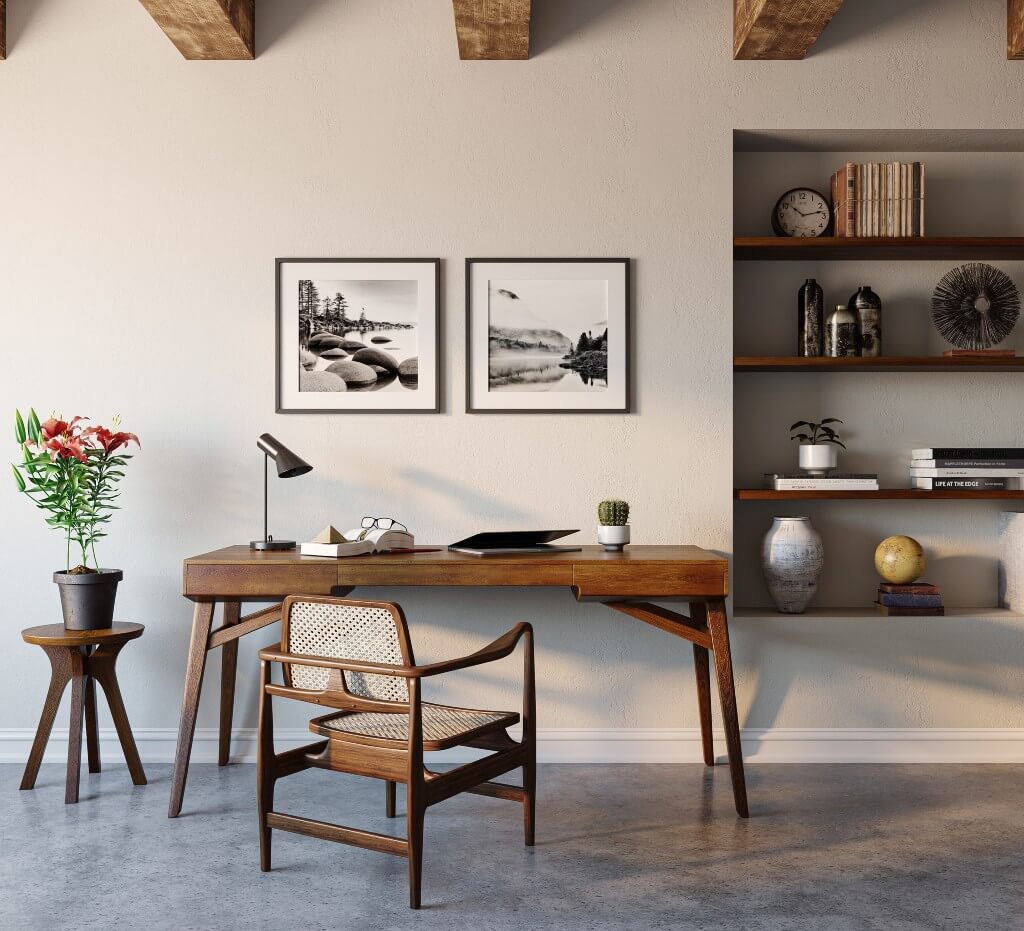 ---
Minimalist Interior Design Style
Although the contemporary and modern design style have elements of minimalism, this style itself is characterised by simple, massive forms, seen in our designers' chosen furniture, with the purpose being to remove everything that distracts us, and promoting what we value and need.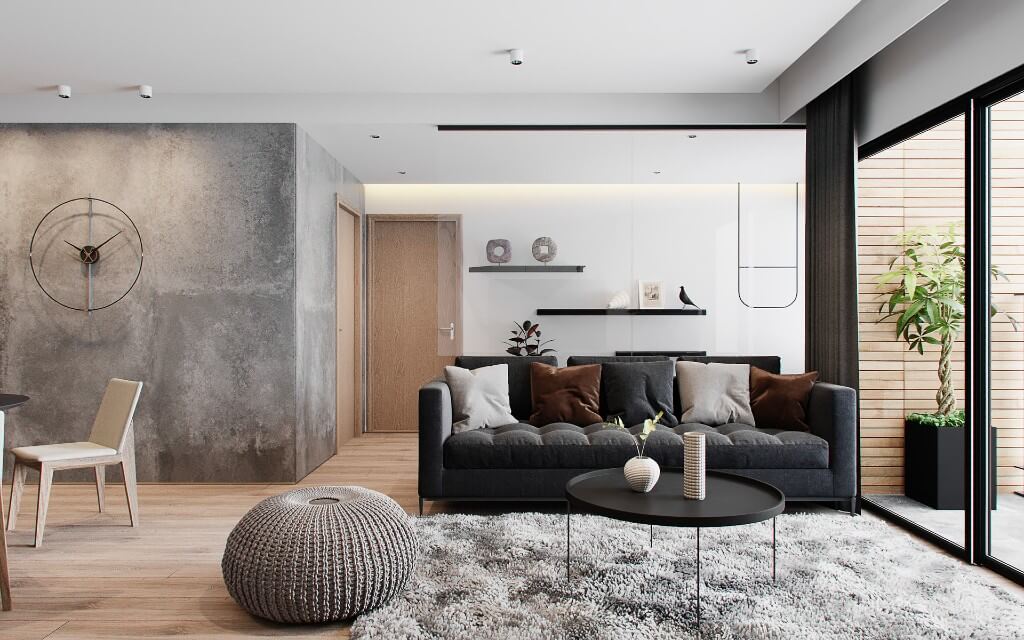 ---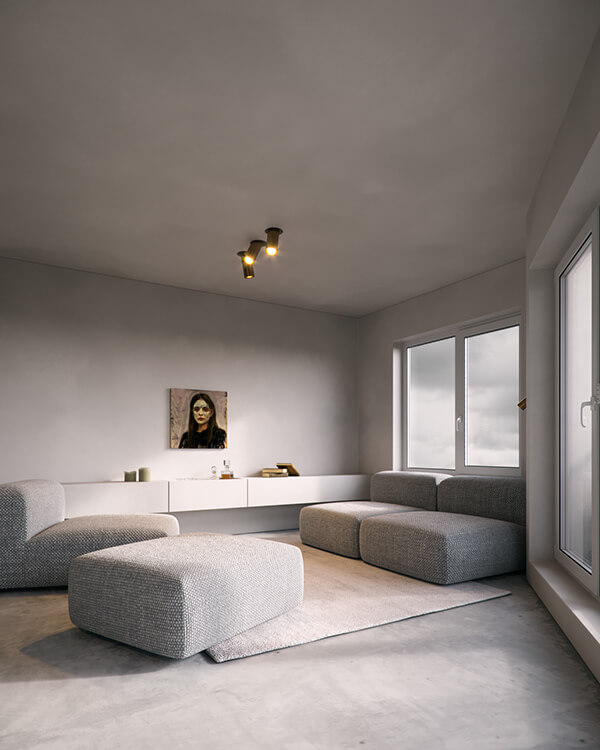 ---
Industrial Interior Design Style
It may seem an unusual combination, but the rise of featuring tropes associated with factories is undeniably a new trend. From large windows, to open plan rooms and dark colour schemes, to metal furniture, the style has become a popular, contemporary design, often thought of in relation to loft renovations and city apartments.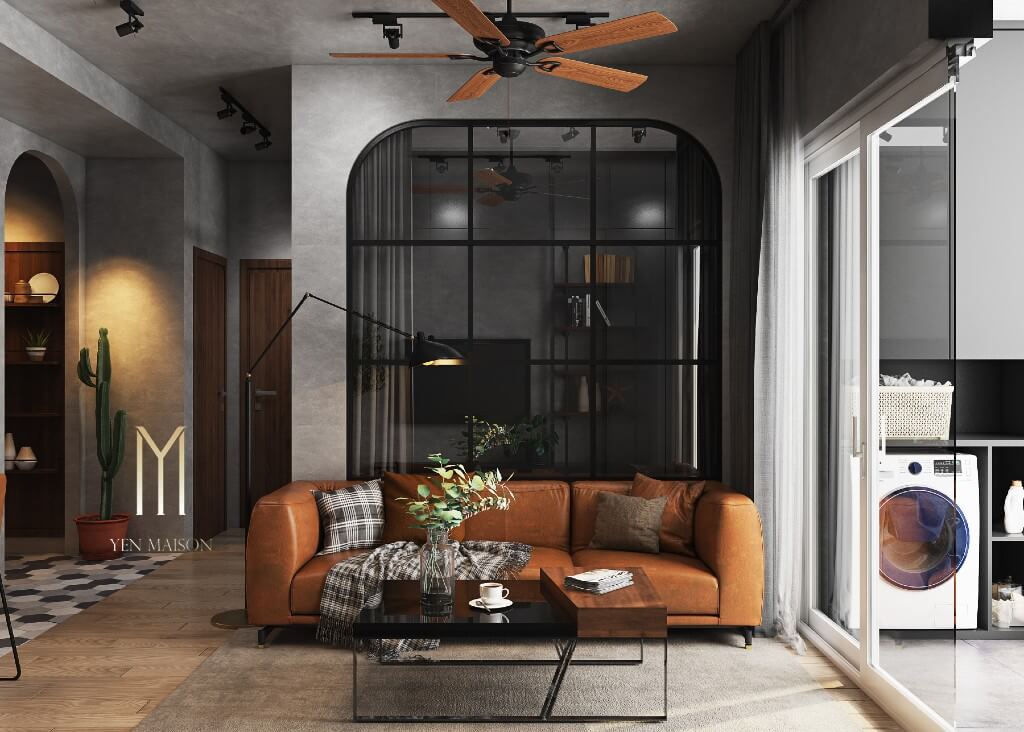 ---
Bohemian Interior Design Style
Bohemian style, sometimes referred to as Boho, is a love letter to nature, bringing the outdoors, into our homes. Although this is the overarching theme of Boho chic, the way it is executed can differ. From the muted tones and occasional pop of pattern from Suan El Tourky, to the jungle themed space by Majid Kermani. The possibilities of creating a boho inspired room are unlimited.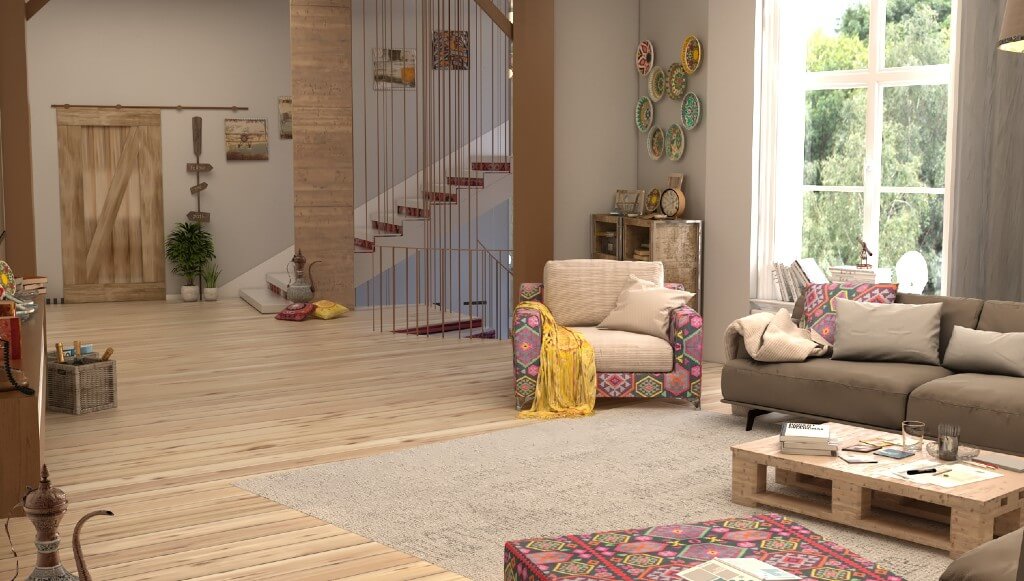 ---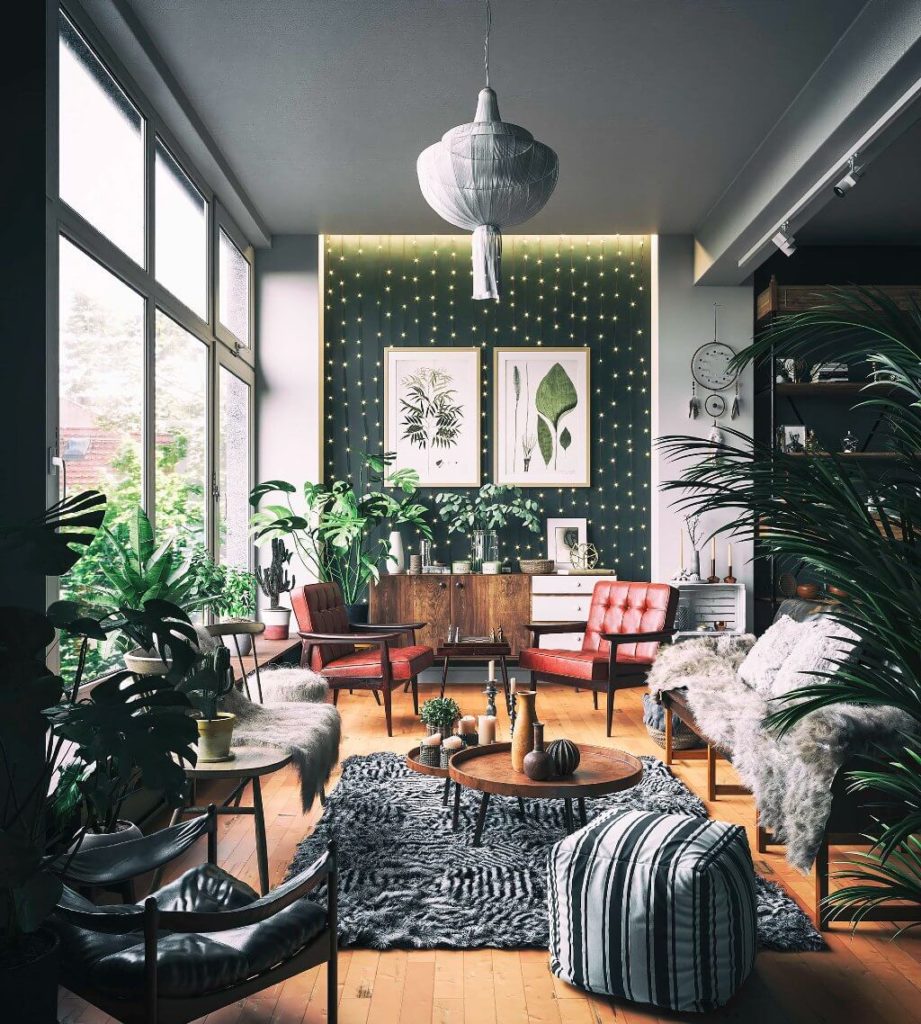 ---
Mid-Century Modern Interior Design Style
In direct response to the dominance of contemporary style comes the Mid-Century Modern Interior Design. The style is not confined to one definition, and instead broadly encompasses the style from the early 30s to the mid 60s. These interiors unapologetically diverge from neutral and embrace block, clashing colours and dark wood furniture.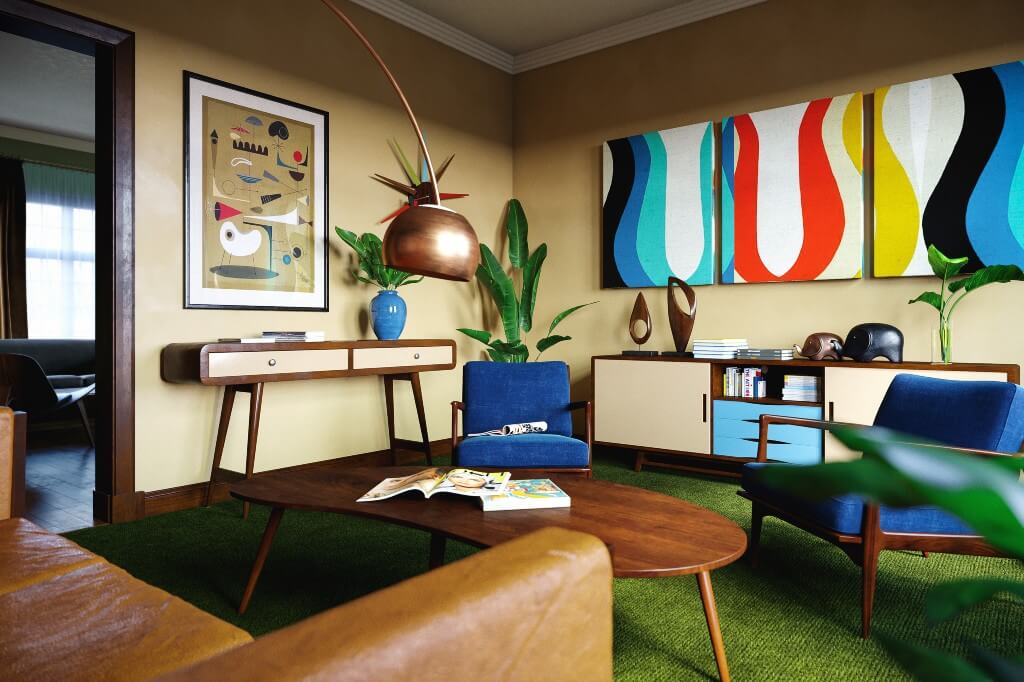 ---
Retro Interior Design Style
There has been a resurgence in the popularity of retro furniture and patterns in recent years, where bright colours and funky shaped furniture are no longer scary or unappealing. Instead, they're embraced, giving rooms a lively, unique feel.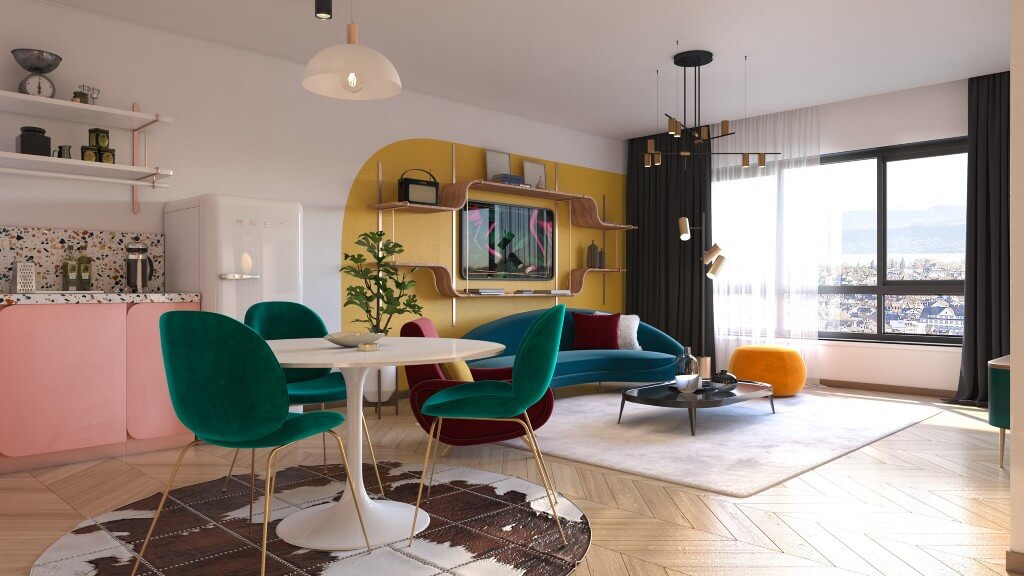 ---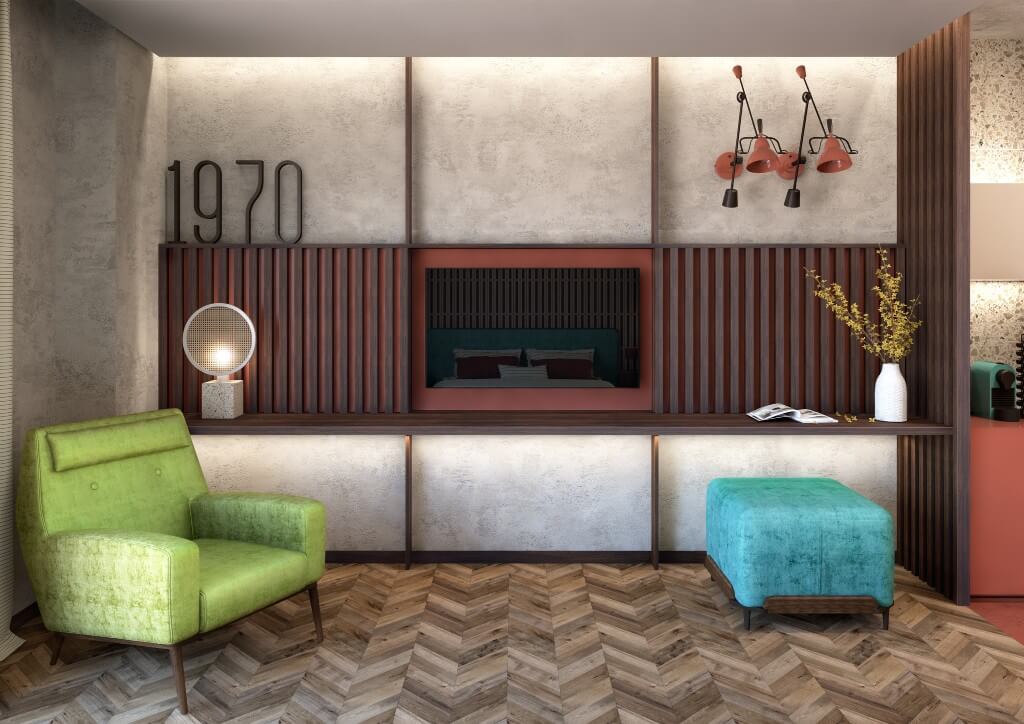 Vintage Interior Design Style
Although some may think that retro and vintage are synonymous with one another, the styles do have significant differences. Whilst retro refers to a style that can be acquired in brand new items, vintage refers to old collections; items that were manufactured in the past. The designers incorporate antiques into their work, creating a room that is an homage to the past.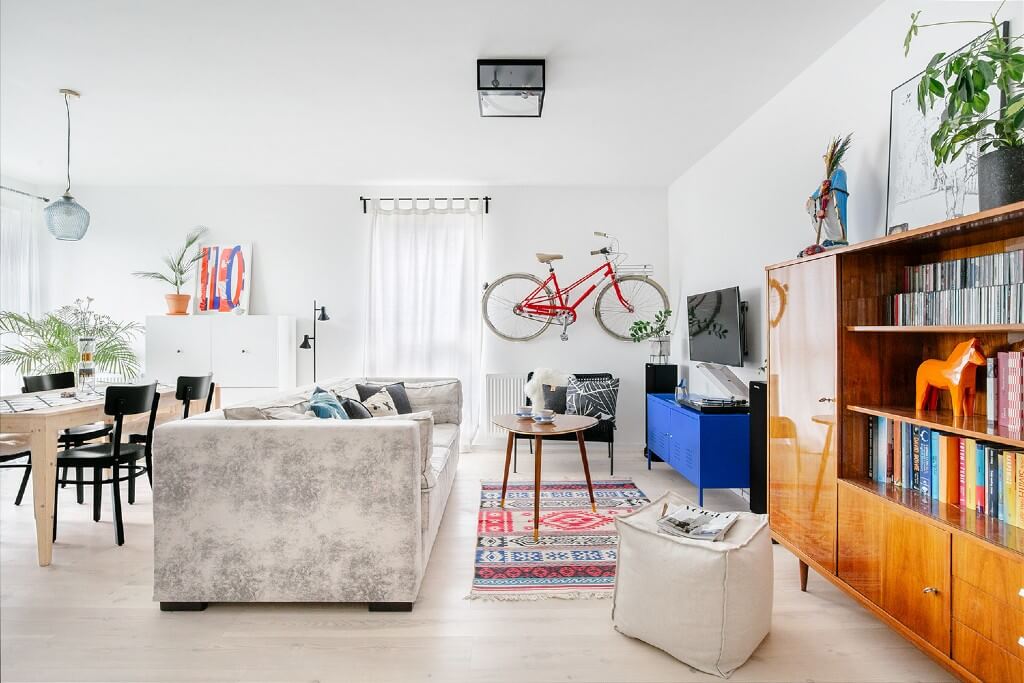 ---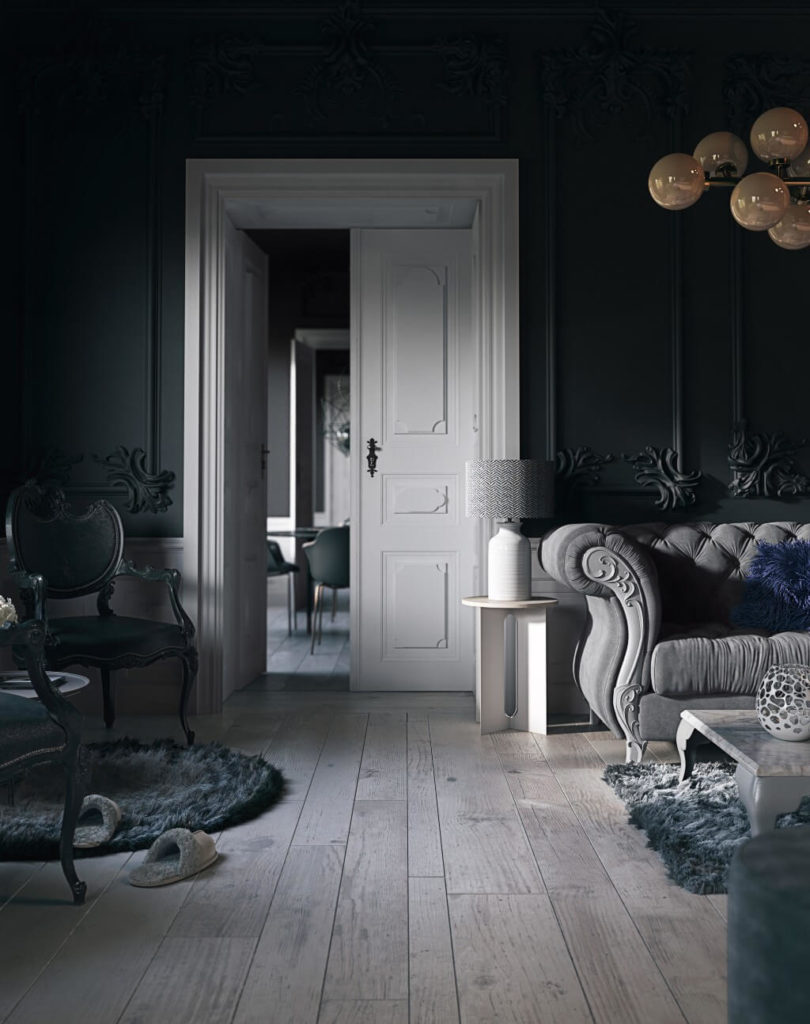 ---
Rustic Interior Design Style
Rustic means rural, and relates to the countryside, therefore the design style encompasses natural, simple beauty into rooms. More often than not, brown, earthy tones are the domineering colour palette, with wooden features being the prominent material used. It is a warm and inviting trend, creating a cosy mood.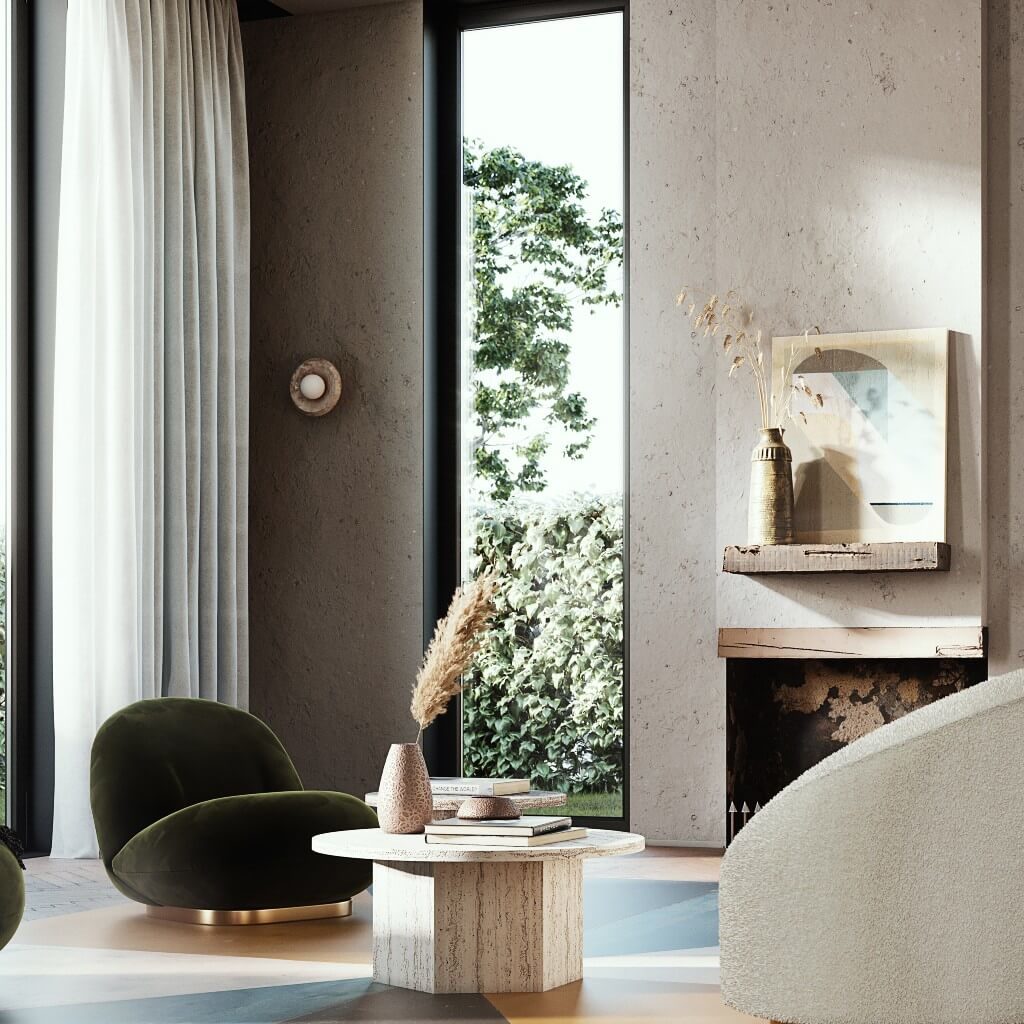 ---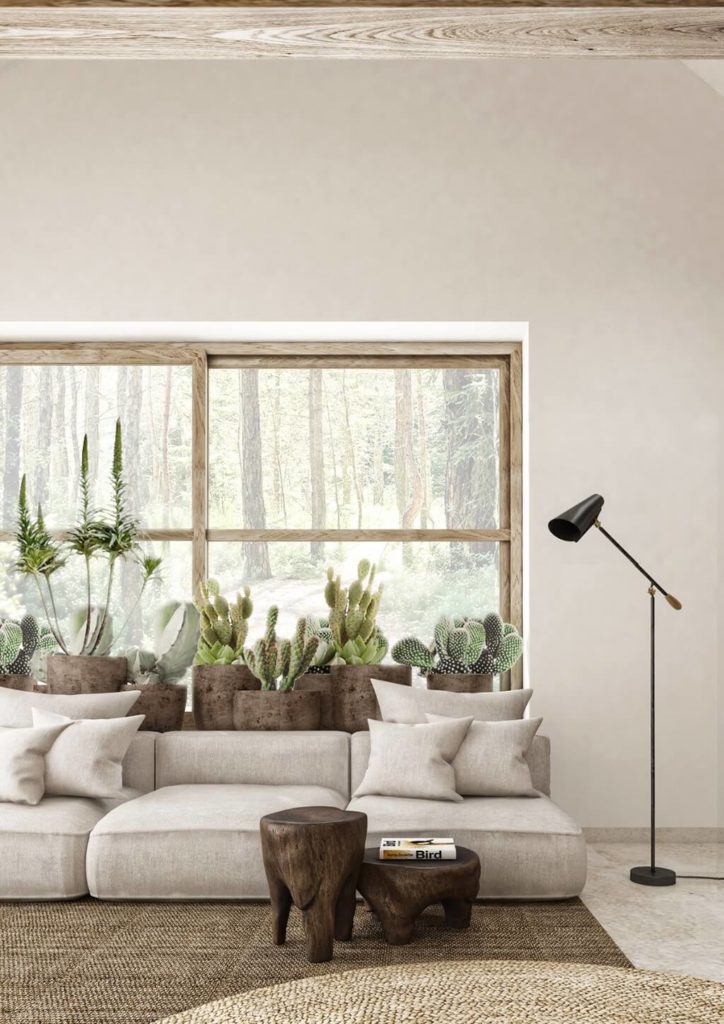 Now that you've had a taste of the interior design prowess that is available in the world, it's time to stop hesitating and make the official decision to renovate! And if you've seen something you like in our designer feature, all the freelance interior designers above are available for commissions. You're one email away from your dream living room.