Freelancing can be tough to start, but in the end, it's most definitely worth it. With the right knowledge, you can generate a sustainable income online by freelancing your hobbies and passions. If you probably have no idea where to begin or what to do, don't feel alone. Most people who are seeking ways to make money online with freelancing have a hard time getting started.
The key is to find reliable sources of information that will provide you with everything you need to achieve success. And the good news is that there are plenty of blogs for freelancers online but it can be hard to know which sources are actually helpful and informative. However, don't stress too much, we've done the work for you.
After spending hours of in-depth research, we've gathered the most valuable blogs for freelancers that are capable of helping you with your freelance journey.
25 Most Essential Freelancing Blogs in 2023
Essential blogs for starting your freelancing business
If you are thinking of starting your own freelancing business and don't know what to begin with, all these freelance blogs below will provide you with some great tips and resources.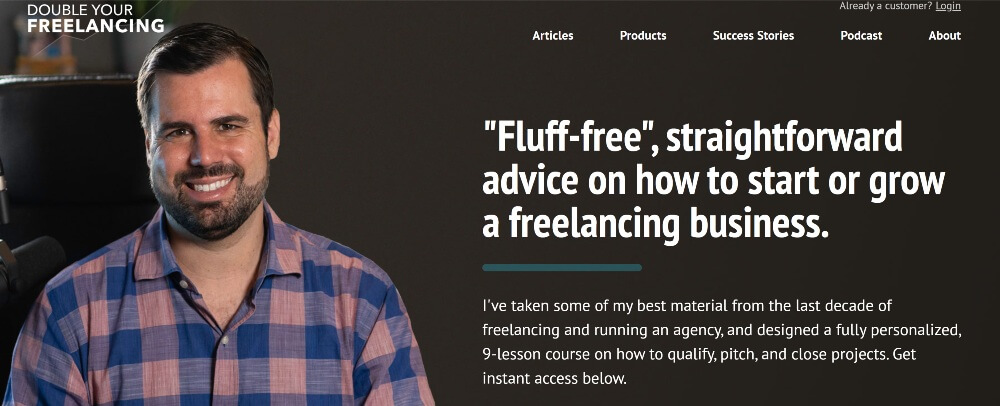 Double Your Freelancing is a training resource that helps freelancers and agencies learn how to earn more money and work with better clients. The website founder is Brennan Dunn, a freelance developer who started his career more than a decade ago. Throughout his website he creates training courses, conferences, and a wealth of free articles and information that's focused on helping freelancers better understand the business behind their business.
---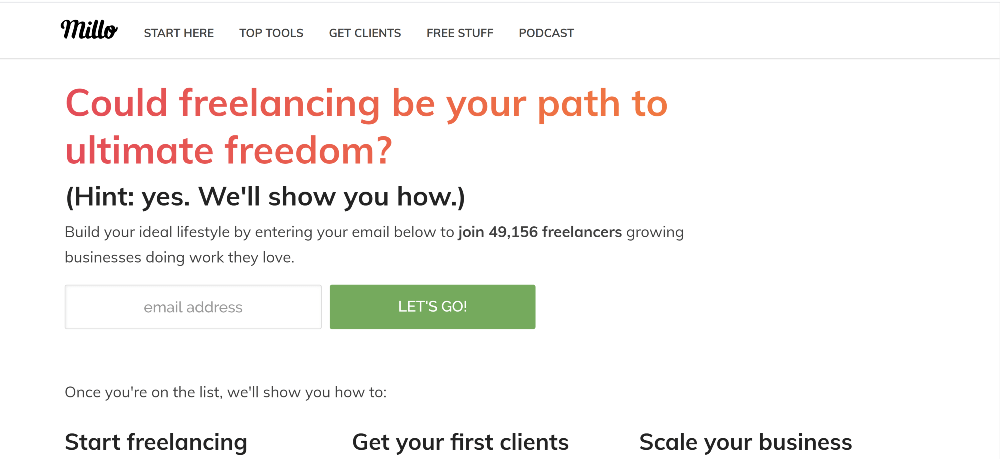 Millo is a blog and media company focused on helping freelancers & solopreneurs. The blog offers essential information about general freelance topics from finding clients to getting paid. You can also join their thriving community on Facebook where you can chat with other people who are freelancing full time.
---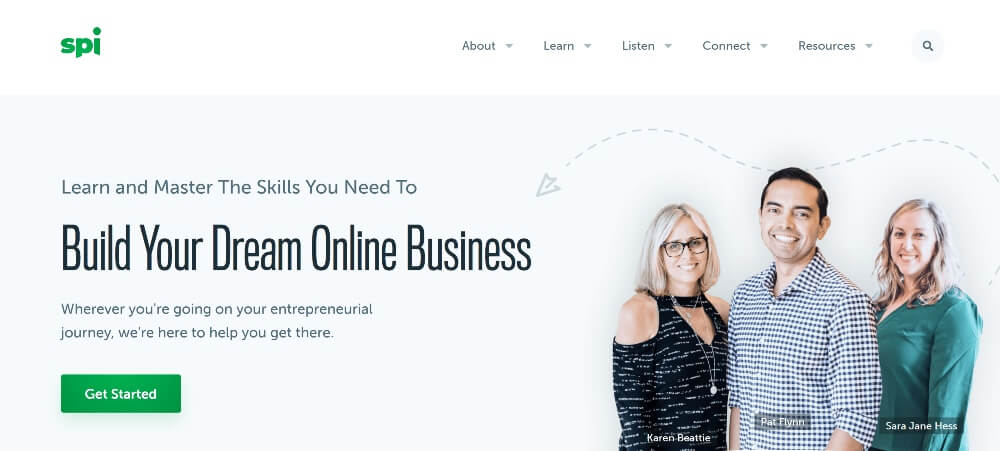 The Smart Passive Income blog is a great resource for learning how to build an online business. It was founded by Pat Flynn as a personal blog back in 2008. Since then, it has grown into a dynamic, media-based education and training company where you can find Pat's how-to articles, podcasts, tutorials, videos, and other essential resources on growing your freelance business.
---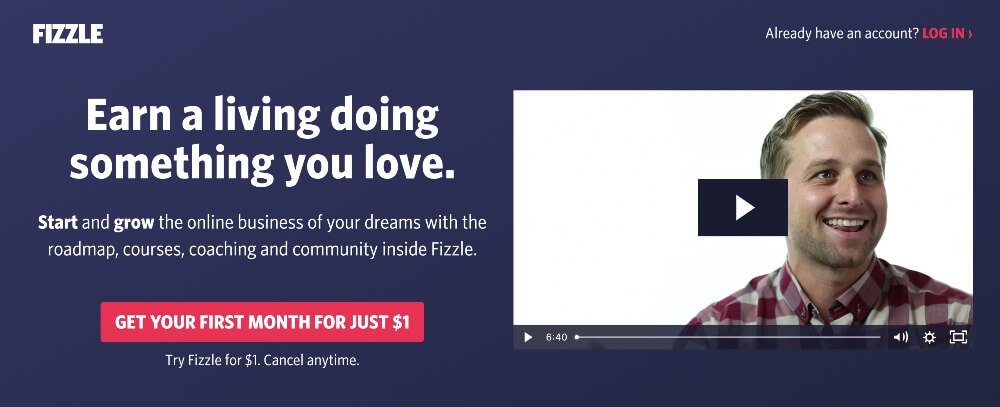 Fizzle.co aims to help freelancers and independent creative entrepreneurs to earn a living doing something they love. The blog is full of essential tips and tricks on how you can build a successful freelancing business online. They offer weekly articles, courses, a podcast, small business guides and inside community.
Essential blogs for general freelance resources
Freelancing can be the most rewarding experience of your life if you learn what it takes to succeed in this path. See the following blogs for learning valuable skills and resources that will unlock a world of new possibilities for your freelancing business.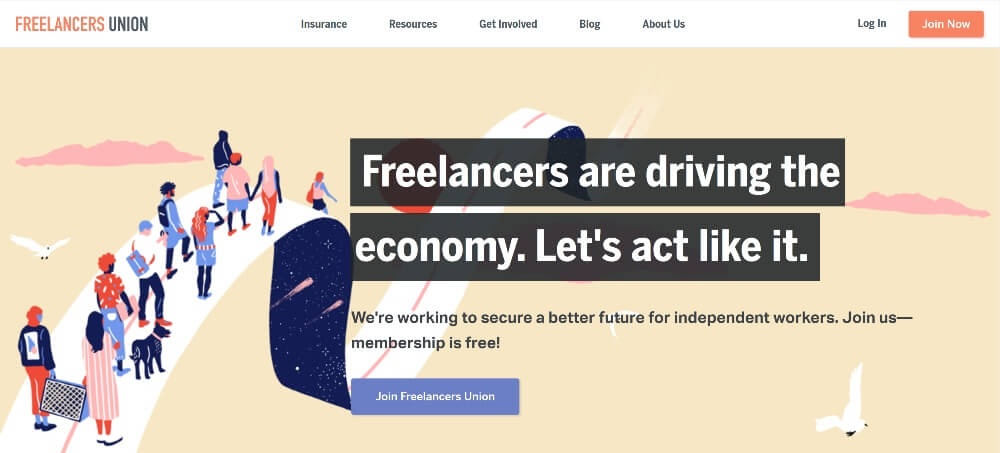 Freelancers Union is one of the largest nonprofit organization that facilitates a community that works for the benefit of freelancers. Their blog is a very useful resource to freelancers with general advice on freelancing, how to balance freelancing in your life, avoiding common freelancing mistakes, and a whole lot more.
---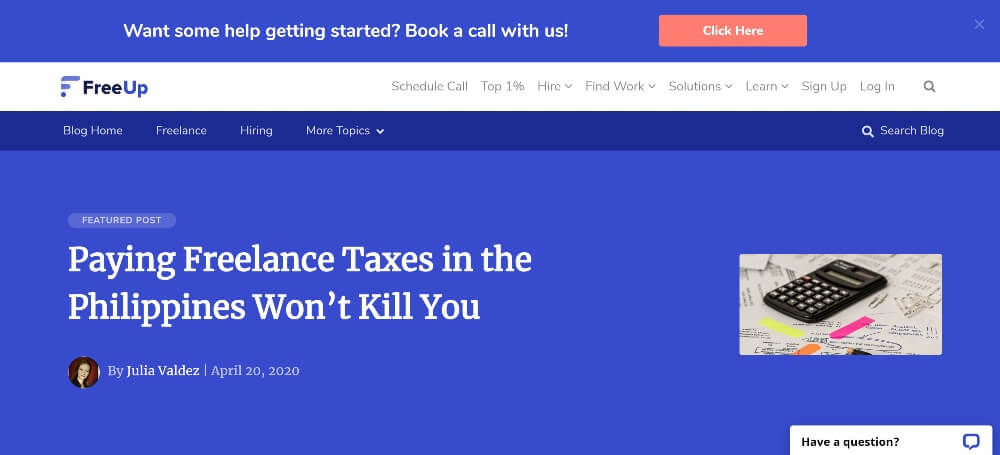 FreeUp is one of the best freelance websites to start freelance marketing and virtual assistant-ship. They also have a blog where you can find valuable freelance and business tips, freelance success stories and new trends in the freelance economy.
---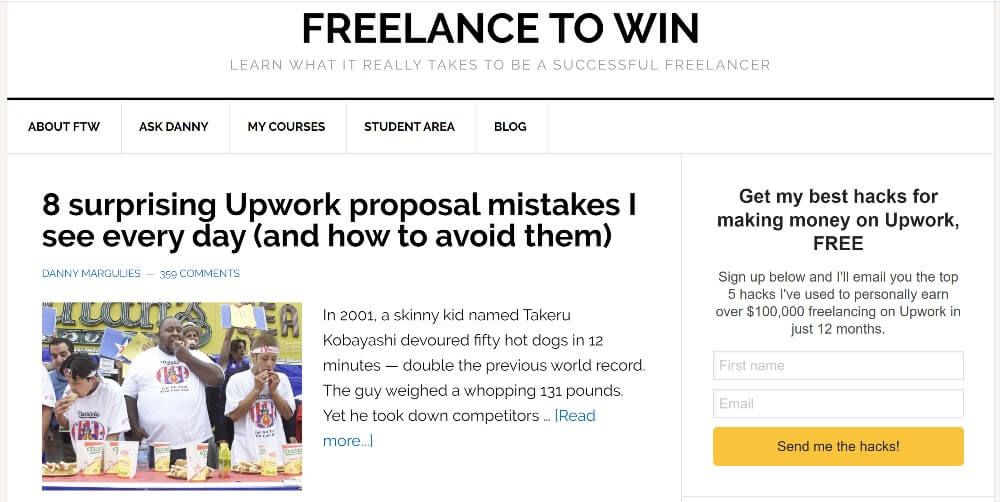 If you are a freelancer trying to find success on Upwork (and not only), it is worth checking out this blog. Freelance To Win is founded by Danny Margulies, a copywriter and six-figure freelancer on Upwork on a mission to help freelancers earn more money. You can learn about winning freelancing strategies, getting more clients, charging what you're worth, and much more.
Essential blogs for freelance artists, designers and developers
To keep your inspiration fresh, here are some of the best design and development blogs on the web in 2023.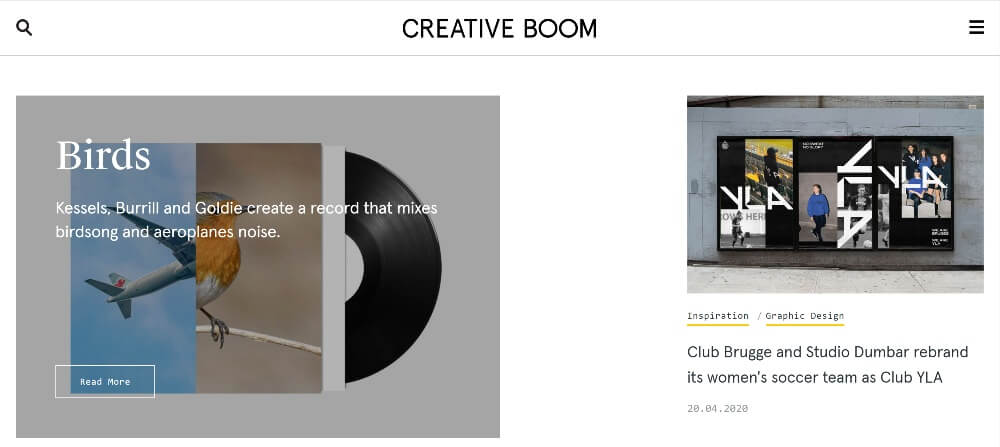 If you're a freelance artist, designer, illustrator or photographer, Creative Boom is an essential blog to inspire your creativity. Founded in 2009 by Katy Cowan, the blog offers something for everyone who makes art, design, or photography a way of life.
---

Inspiration Grid is an online magazine devoted to featuring creative talent from around the world. Whether you're interested in illustration, graphic design, architecture, photography, typography or more, Inspiration Grid has you covered.
---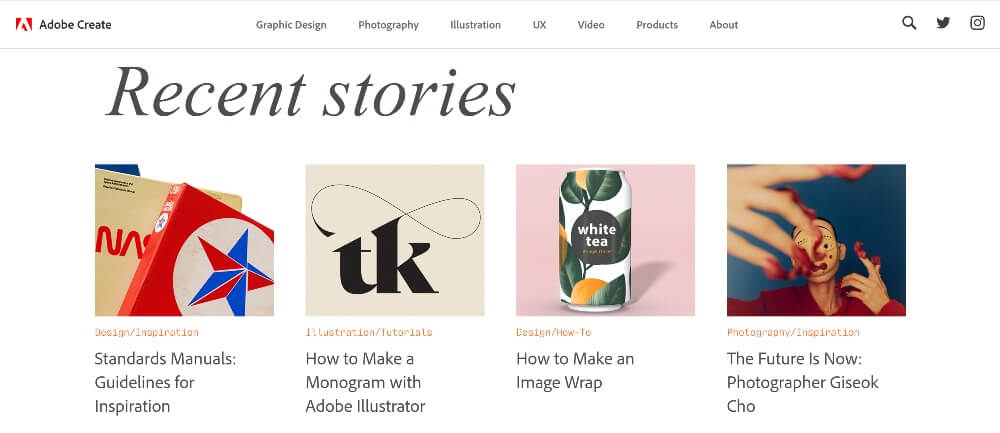 Create is an online magazine by Adobe dedicated to graphic design and communication design, featuring work and articles by innovative artists and agencies working in digital and print media. The magazine also provides useful tips and tricks for using Adobe Photoshop and Adobe Creative Suite.
---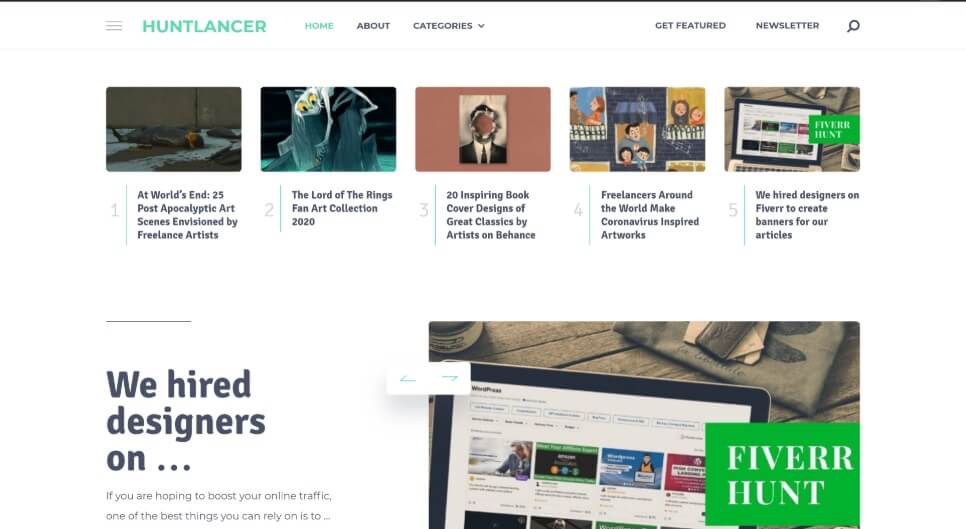 Huntlancer is a new blog founded in 2020 by Liviu Craciun aimed to discover and showcase creative freelancers from around the world. The blog offers a delightful combination of artworks, articles, lists and useful resources for the aspiring freelancer. Also, if you are a freelancer in the creative field and want to gain more exposure for your work, the Huntlancer team is always happy to hear from you.
---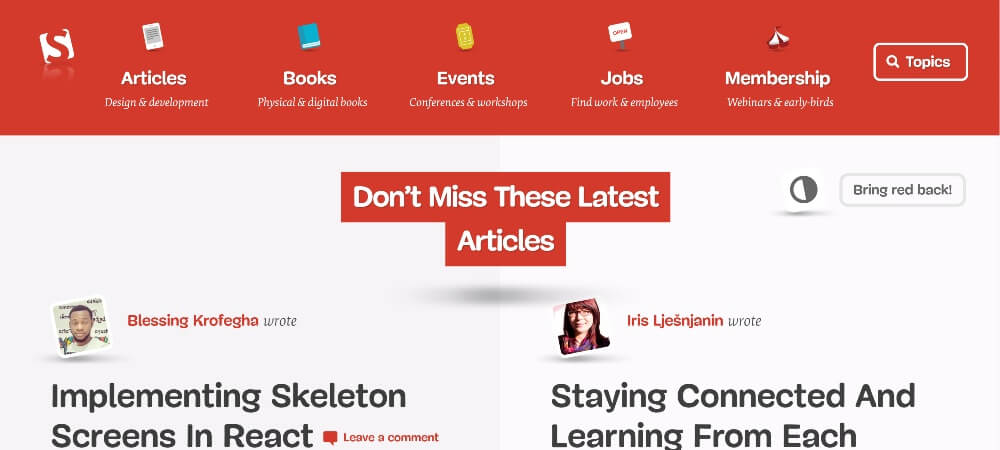 Smashing Magazine is one of the highest regarded magazines in the area of web design and web development. Whatever stage you are at in your freelancing web development career, you'll find a plethora of useful resources on this blog.
---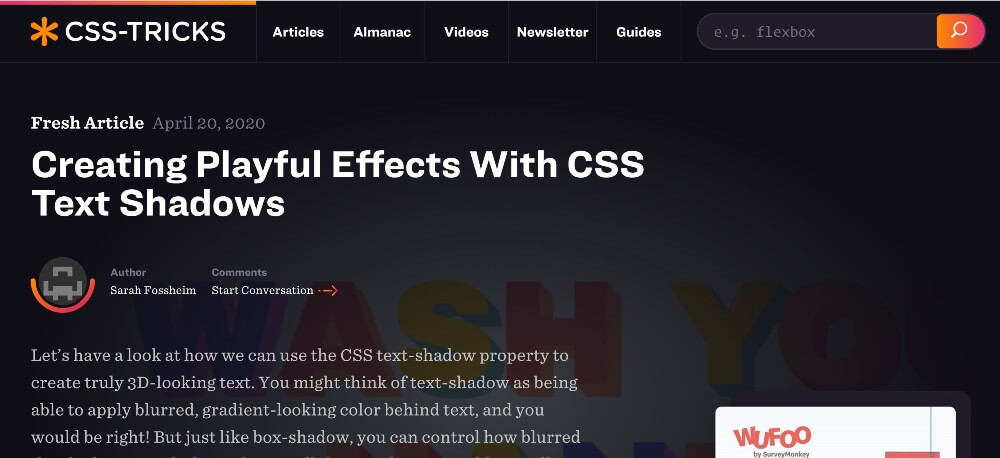 CSS-Tricks is one of the largest front-end development blogs in the world founded by Chris Coyier, also the mastermind behind CodePen. The blog is primarily focused on CSS, but also includes all things about web design and development.
---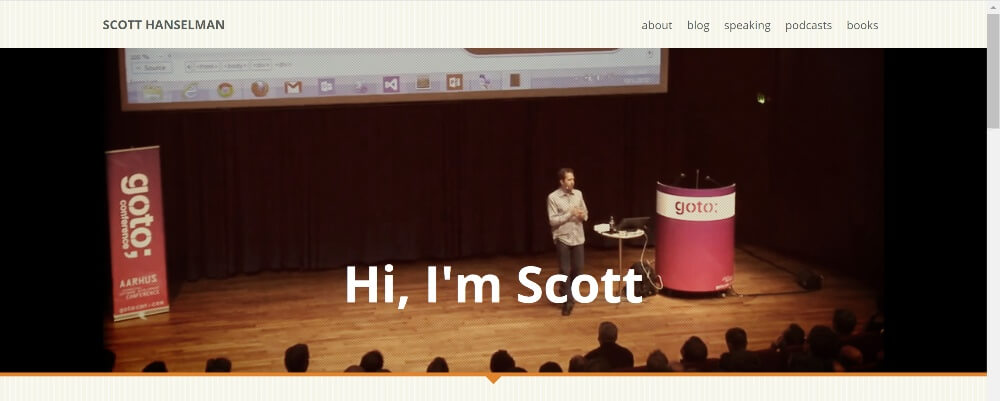 Scott Hanselman is a widely popular web developer, teacher, speaker and podcaster. He's written a number of books and spoken in person to almost a half million developers worldwide. Scott's blog is one of the best resources among the .NET community.
Essential blogs for freelance bloggers and SEO
Starting and running a successful blog nowadays is no easy task but it's easier than you might think if you follow the right guides and resources. So here are the best blogs about blogging and SEO in our opinion, to put you on the right track.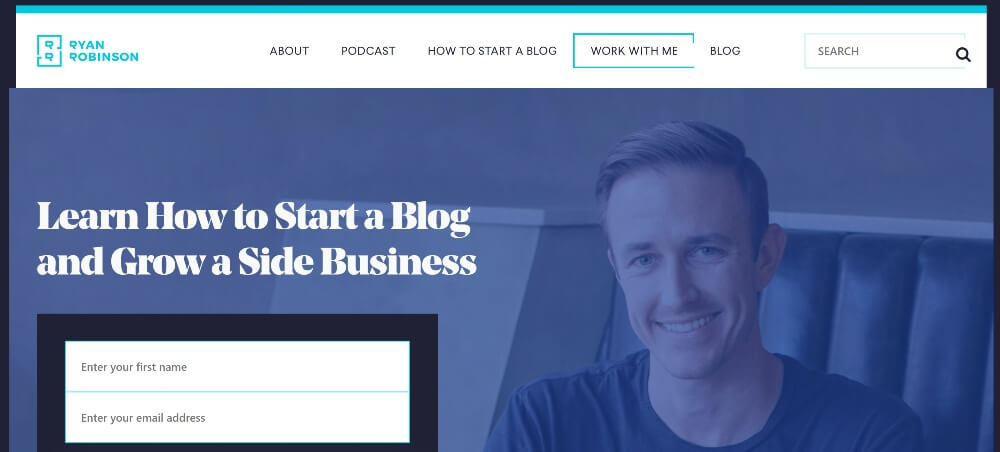 Ryan Robinson is a highly successful blogger, podcast host and content marketing consultant that's worked with Fortune 500 brands and top startups like Google, LinkedIn, Adobe, CreativeLive, Zendesk, Oracle and more. If you want to learn to blog and how to make money blogging, then this blog is a must read. You can also find Ryan's monthly income reports to get an idea just how much money you can make with your own blog.
---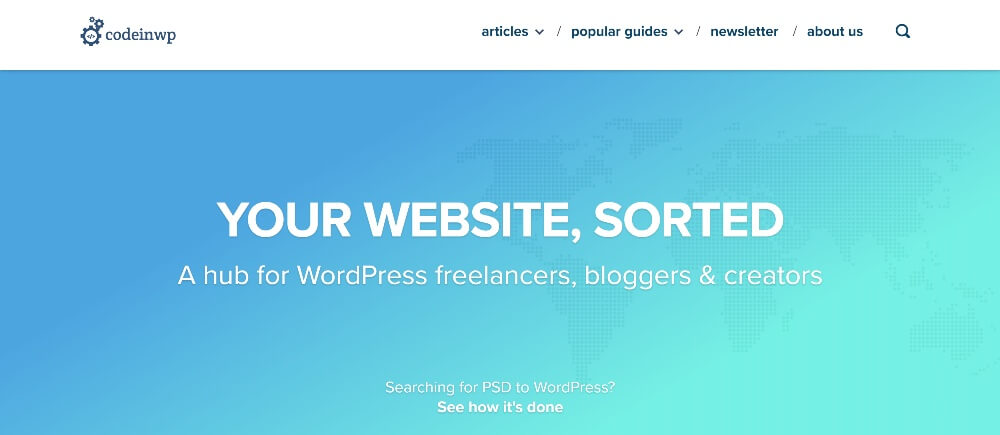 CodeinWP is a blog focused on WordPress related things founded in 2013. If you want to get the most from your WordPress blog, you definitely need to follow this blog.
---
ProBlogger is another top ranking website on the blogging topic. It was founded by Darren Rowse in 2004 and offers valuable resources, inspiration and support to bloggers from around the world.
---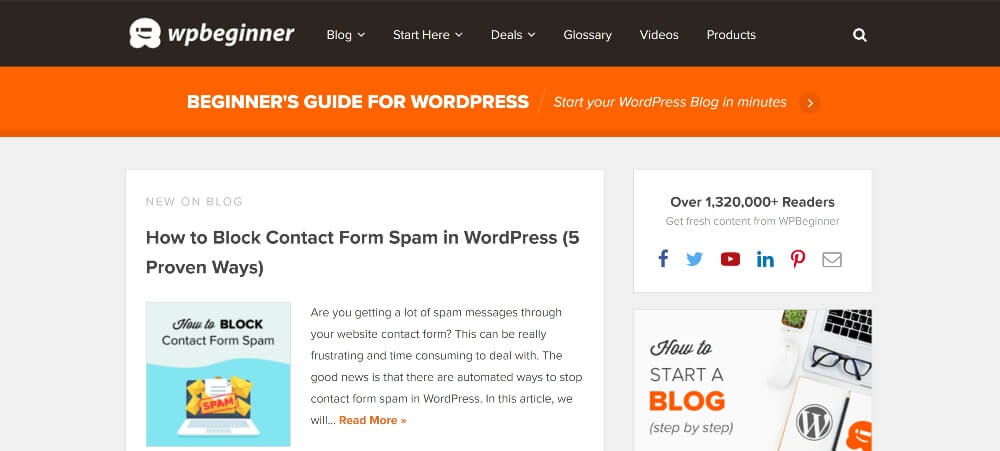 As its name suggests, WPBeginner is one of the largest free WordPress resource site for WordPress beginners. The blog is full of very helpful information and tutorials which cover every aspect related to WordPress.
---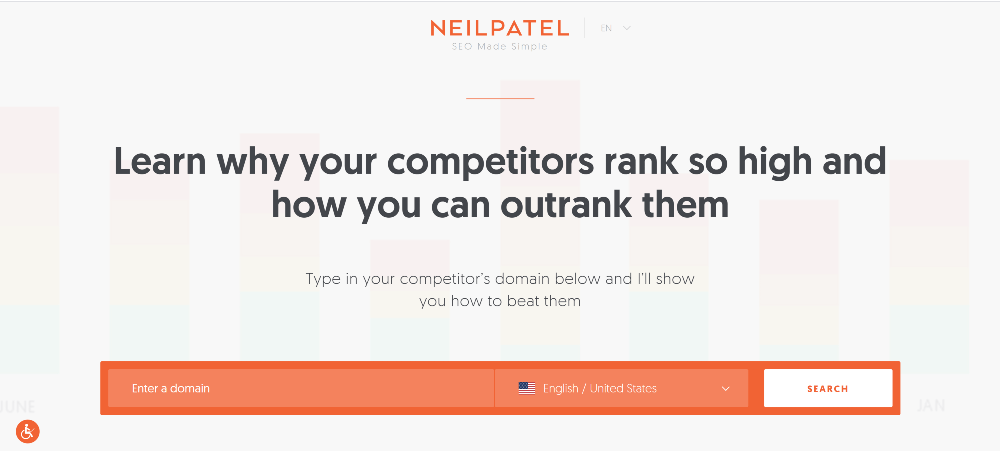 Neil Patel is one of the rock stars of the internet marketing world. He's grown multiple business into million dollar companies, and his blogs receive millions of visits per month. If you need to learn about SEO – Search Engine Optimization – and how to stay on top your site's SEO rankings, then Neal Patel's blog is a must read.
---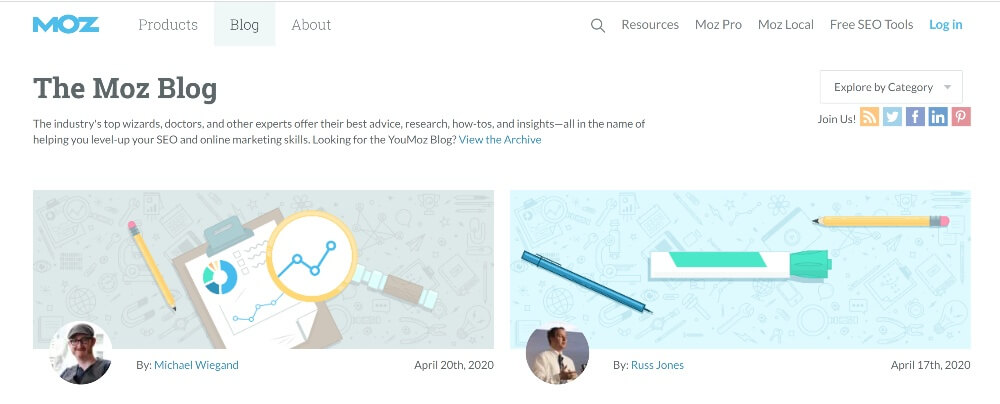 Moz is a powerful SEO tool and platform that contains tools designed to improve search engine visibility. Their blog is full of free resources, advice, research, how-tos, and insights meant to helping you level-up your SEO and online marketing skills.
Essential blogs for freelance writers
Writing blogs are some of the best resources to become a better writer. Here are a few blogs that have everything a writer might need: helpful and inspiring creative writing tips and keys to become successful as a freelance writer.
Make A Living Writing is a blog started by Carol Tice in 2008, an award-winning freelance writer who's been earning a full-time living from writing since 1990. The blog offers practical help and insights for anyone who wants to 'make a living writing'.
---
Related Post: How to Become a Freelance Writer and Land your First Client in 2023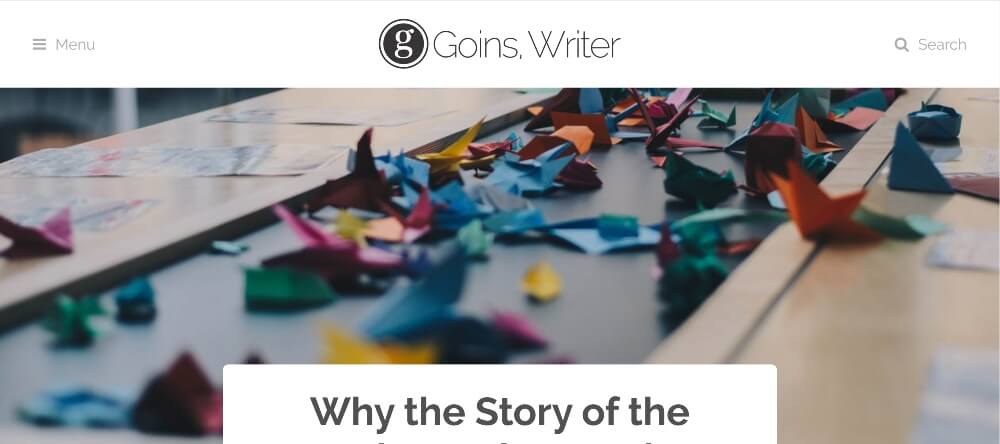 Jeff Goins is a writer, keynote speaker, podcaster and award-winning blogger. His popular blog for writers is read by millions of people from around the world each year.
---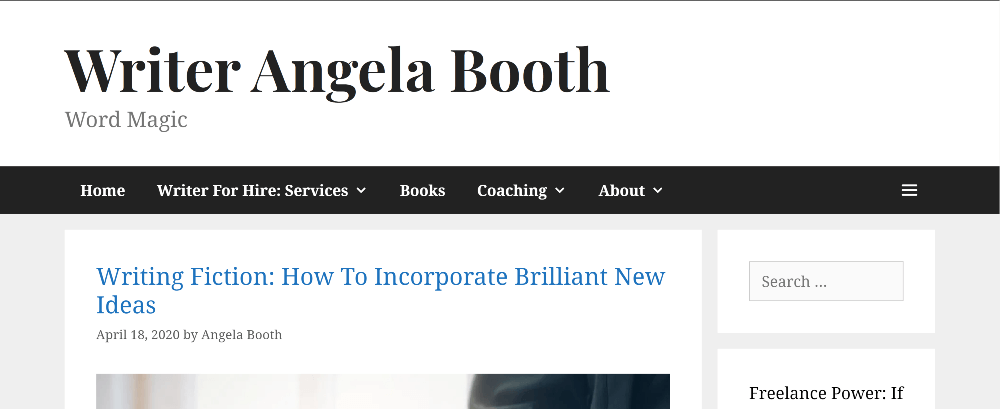 If you are searching for ideas and inspiration for your writing, check out Angela Booth's blog. Angela Booth is a copywriter, author and writing teacher who has a number of excellent free resources for writers. She also offers online writing programs, writing classes, coaching and writing mentorships.
Essential blogs for freelance photographers and video producers
There are many blogs related to photography out there, so here are our very favorite ones to help you learn some cool new tips and tricks and get inspired for taking your next perfect shot.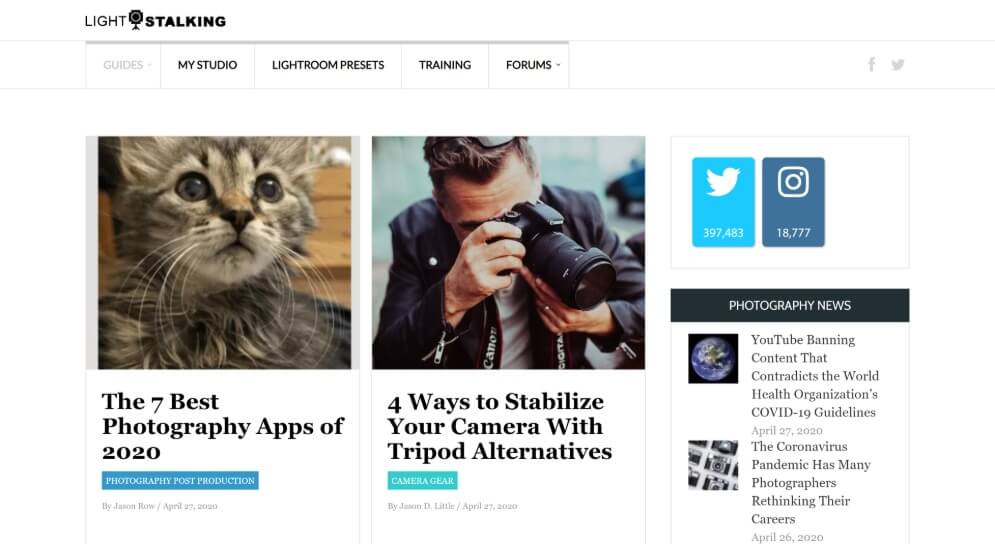 Lightstalking is one of the best and most trusted sources of photography info on the web. The blog provides valuable articles written by photographers for photographers from easy guides for photography beginners to useful tips on how to illuminate your photography, as well as advice on subjects like how to take better photos on Instagram.
---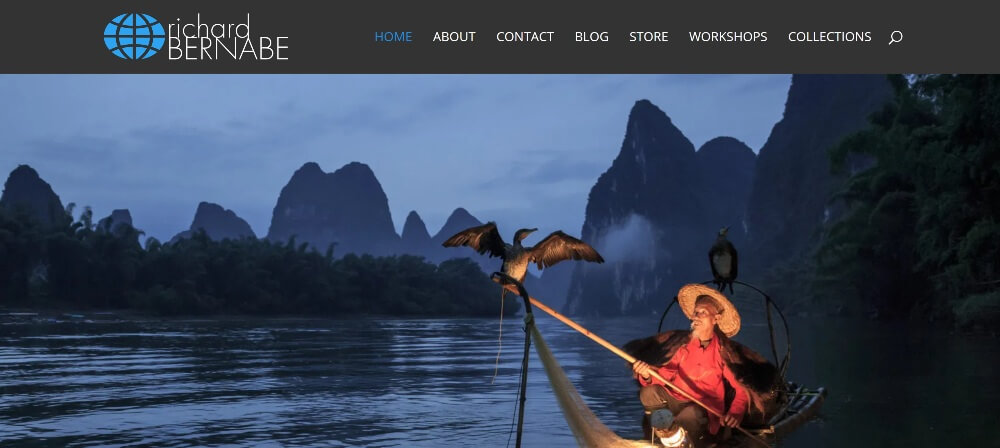 Richard Bernabe is an internationally-renowned nature, wildlife, and travel photographer, his editorial clients including National Geographic, The New York Times, The BBC, The World Wildlife Fund, Time, Audubon, Outdoor Photographer, and many others. On his blog he combines his interests in travel photography and writing, and he also offers great insights on how to take better photographs, what locations to choose for traveling, how to spot an aesthetic scene, and more.
---
With all these essential blogs for freelancers at your side, you have all the chances to becoming an experienced freelancer who's one step ahead in the freelancing game.