There are some incredibly talented artists currently plying their trade on Fiverr and, amidst these COVID-19 times, we wanted to test their skills with a unique but topical project – to come up with creative face masks designs! If there is one product that almost every single person on the planet is using at the moment, it's the face mask. However, there is no reason why we have to limit ourselves to boring blue disposable masks or bland, plain colours. We wanted to turn the symbol of the pandemic into something more fun and fashionable, perhaps bringing some light to a rather bleak 2020.
Related Post: We hired 10 Logo Designers on Fiverr to create our own Logo from scratch
For those who have not used it before, Fiverr is a freelance marketplace in which thousands of talented writers, artists, designers, and more put their expertise or 'gigs' up for sale. We set ourselves a budget of around $200 to see how many incredible face mask designs we could rustle up.
Budget Spent on Fiverr: 202$
All these face masks are available for online purchase at our Redbubble Shop.
There is Neo Stopping COVID-19
Created by Nicotoran, UK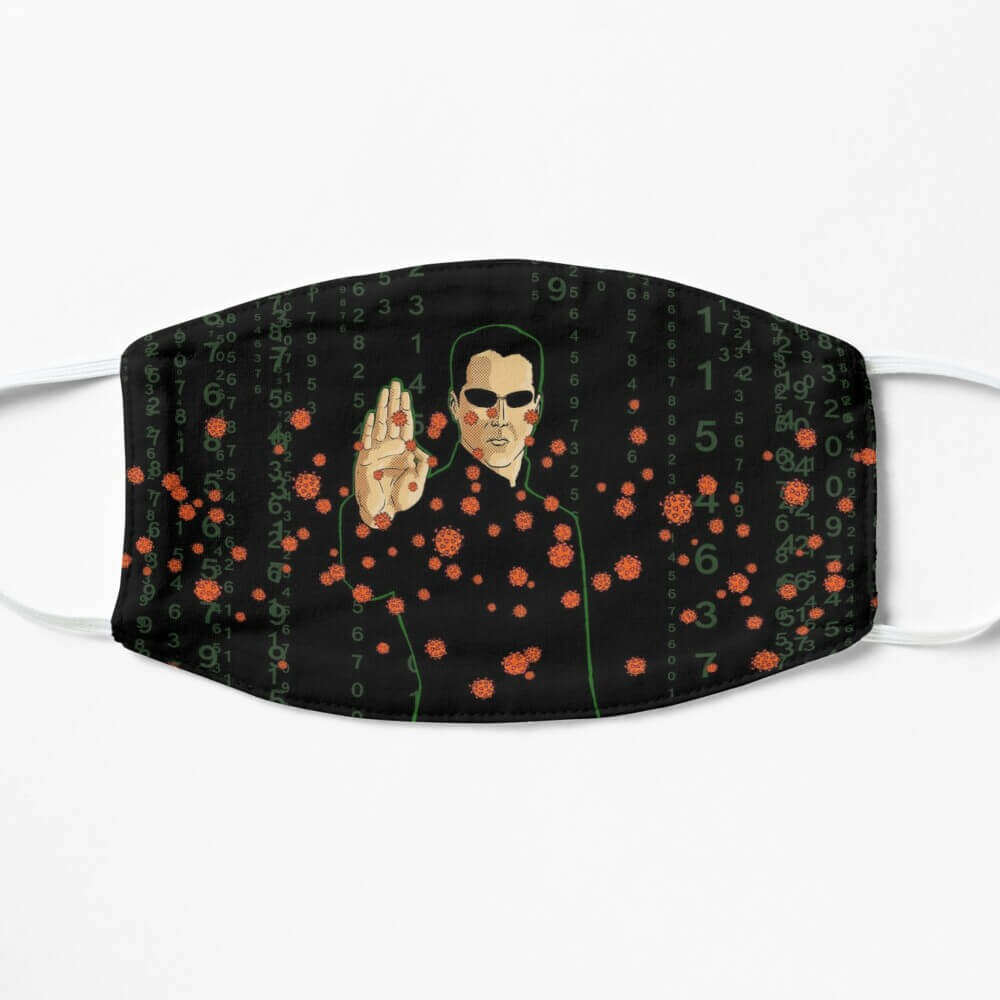 If only the red pill or blue pill could serve as a cure for this Coronavirus. To be honest, it feels as if the majority of 2020 has been lived within the Matrix, where everything has felt rather strange and unnatural. Fortunately, like Neo stopping the bullets with his hands, this amazing face mask design can prevent the spread of germs with equal effect!
Dia de los muertos
Created by Nataliwing, Russia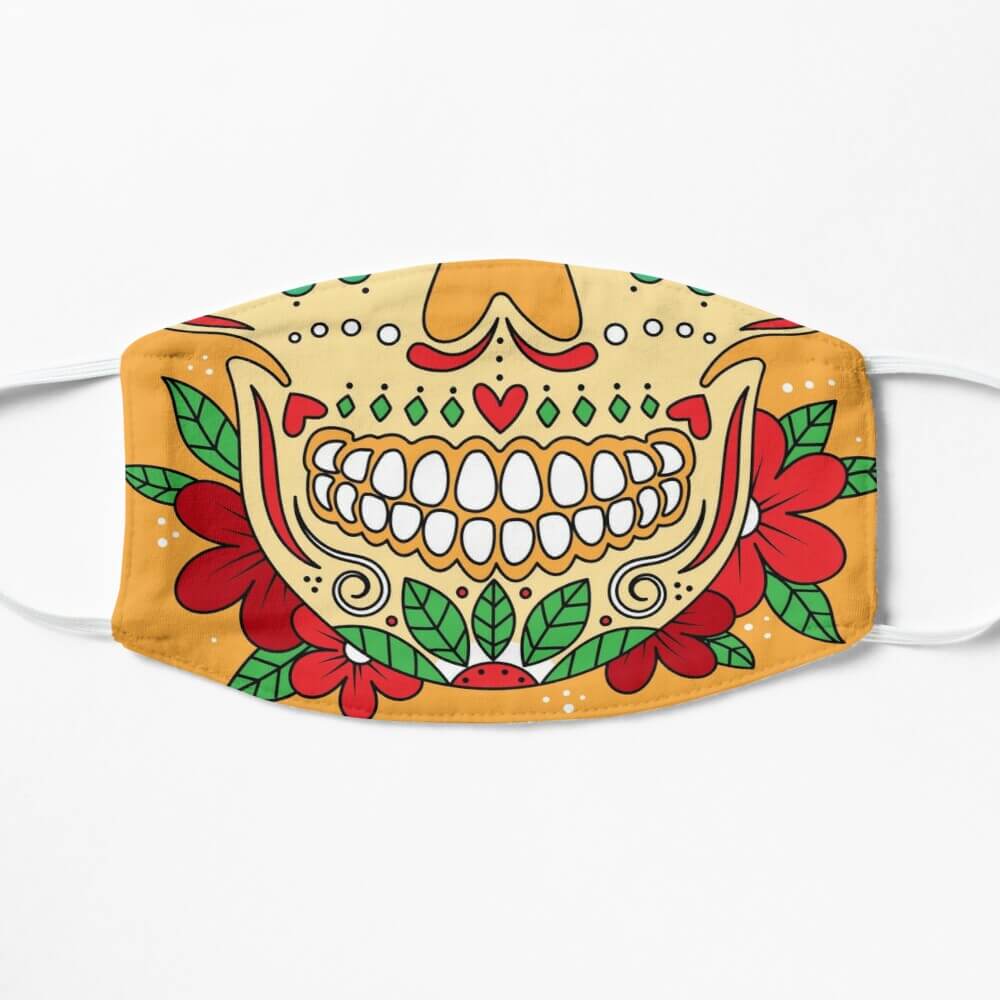 Translating to 'The Day of the Dead', there is perhaps no more appropriate face mask design than this incredible Mexican-inspired artwork. The annual holiday, which is celebrated on November 1 and 2 each year, revolves around family and friends coming together and remembering those they have lost. Throughout the COVID-19 pandemic, many of us have lost close family members, colleagues, and friends, and this mask serves as a nice tribute to that fact.
No Lollypop for Getting 100% on This Eye Test!
Created by Mamun1721025, Bangladesh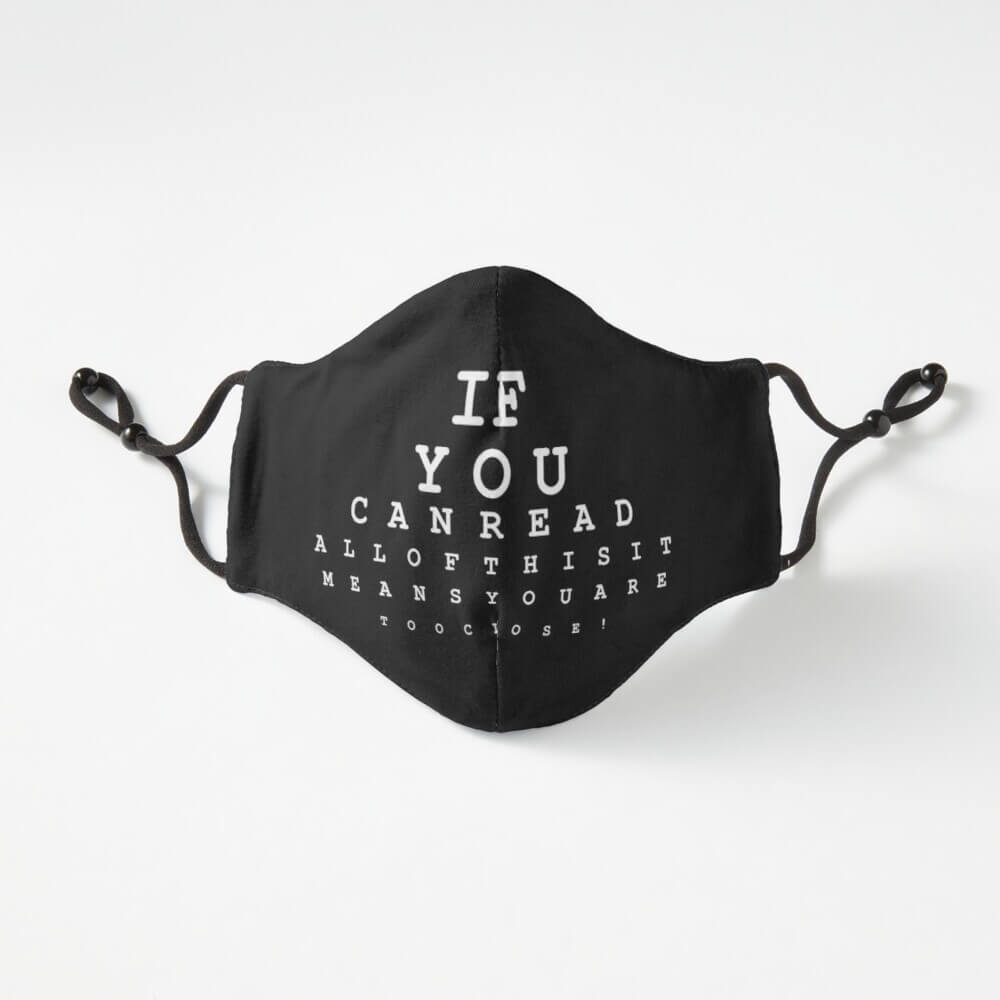 We've all made the dreaded trip to the optician and tested our eyes on the infamous board of shrinking letters. You start off all confident on the top row and then, by the end, you're shamefully confusing Cs for Rs. Don't worry, we've all been there! However, if you get close enough to ace this particular eye test, you're definitely at fault. The clever and witty meme not only serves as a great fashion accessory, but also maintains social distancing.
Happy Holidays!
Created by Olrtan, Morocco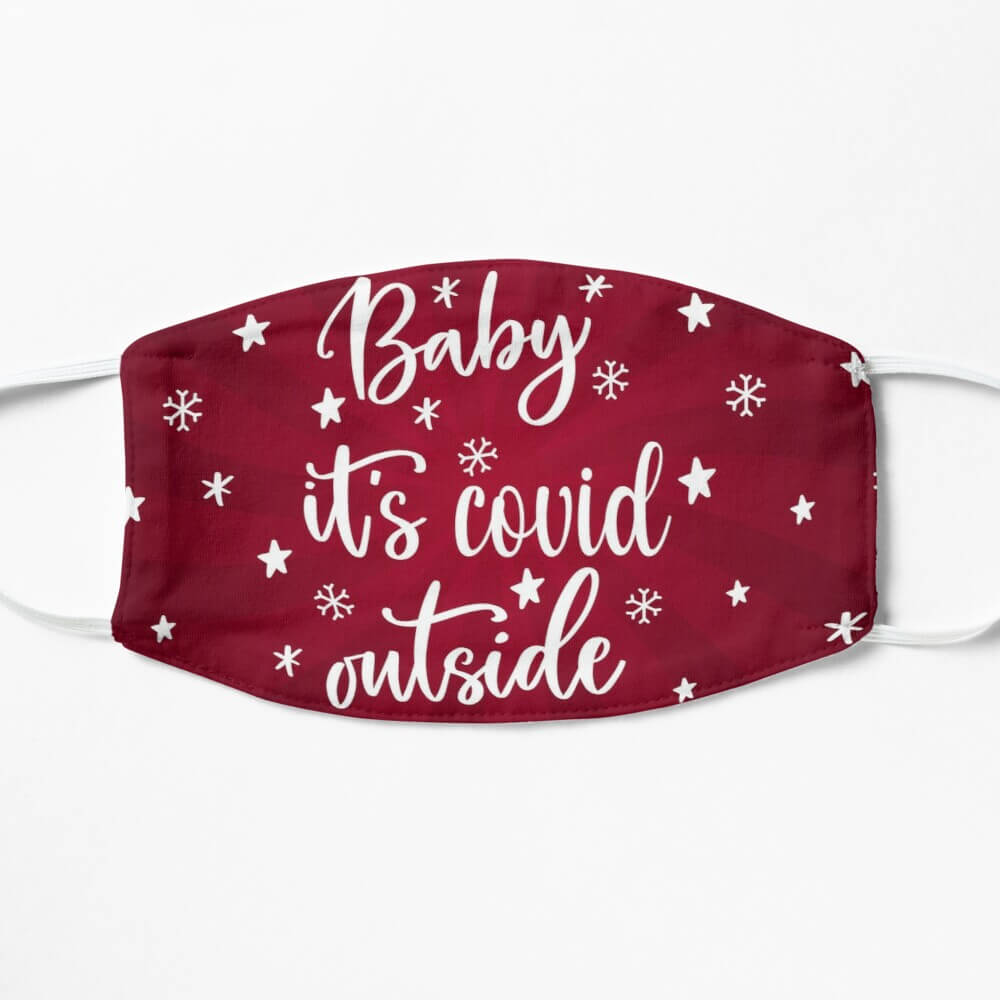 Nothing says Christmas like staying indoors, social distancing, isolation, and a widespread global pandemic! Fortunately, one of the few blessings that come with wearing a face mask in the winter is that your breath keeps your cheeks pretty damn warm! Every cloud has a silver lining!
Wonder Nurse
Created by Saitastudio, Romania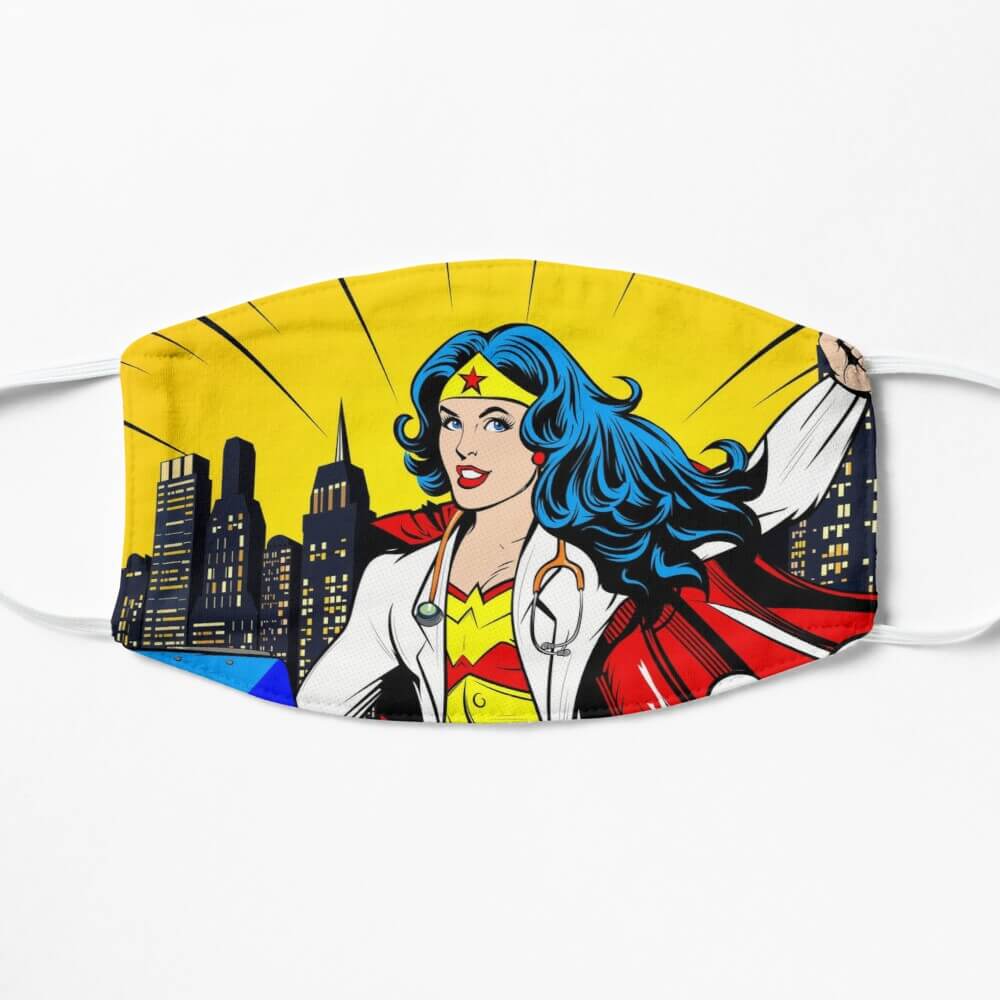 Yes, Gal Gadot may have been guilty of spreading around one of the cringiest celebrity videos at the start of the COVID-19 pandemic, but we can't hold that against the Wonder Woman franchise. This cool collaborative face mask sees the infamous superhero team up with the frontline doctors and nurses who have battled the pandemic from the start. The red and gold mixed with the lab coat and stethoscope is certainly a powerful message.
Winter Is Coming!
Created by Yanadobrik, Ukraine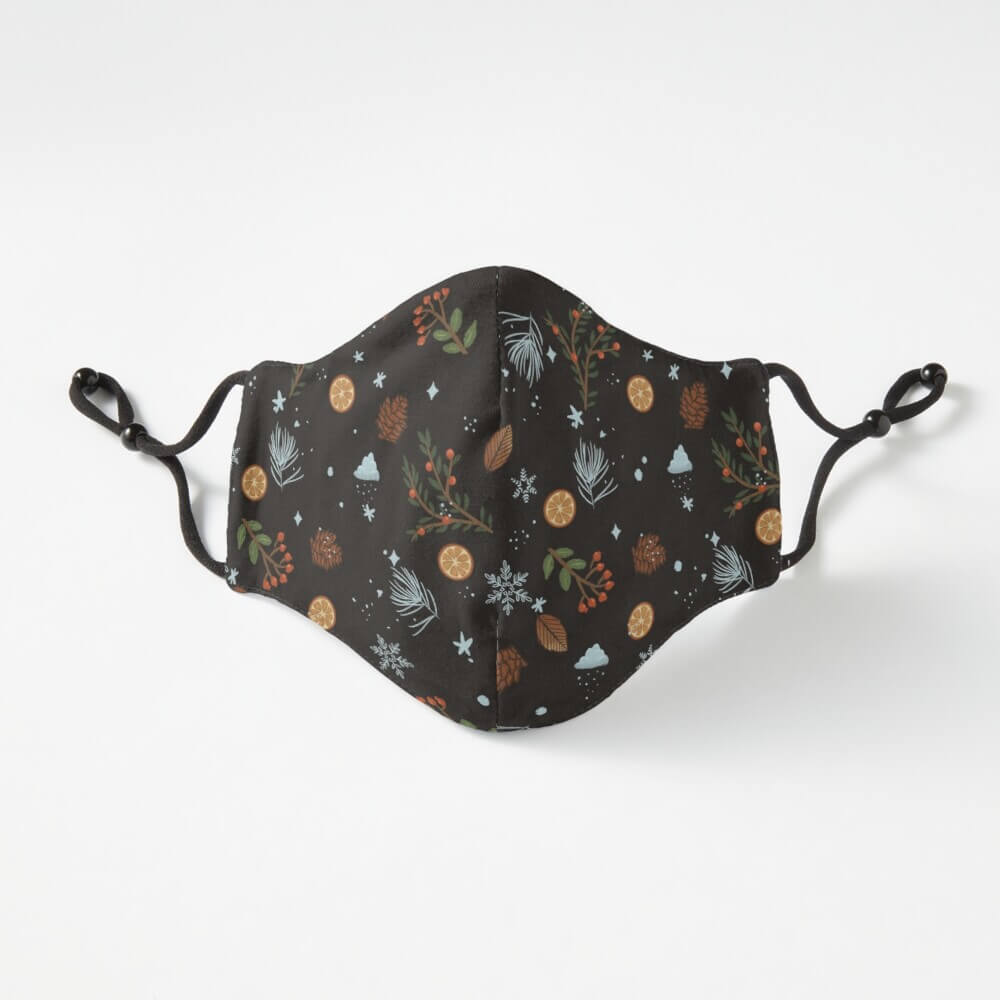 Not everything has to be a meme or a loud fashion statement. Some of us just want a face mask with a bit more to it! This minimalist design combines the functionality of a face mask with the cute images of winter. A snowdrop here, a pinecone there, you can well and truly get into the winter spirit with this piece of art.
There's Something on Your Face…
Created by Aklimabernard, Bangladesh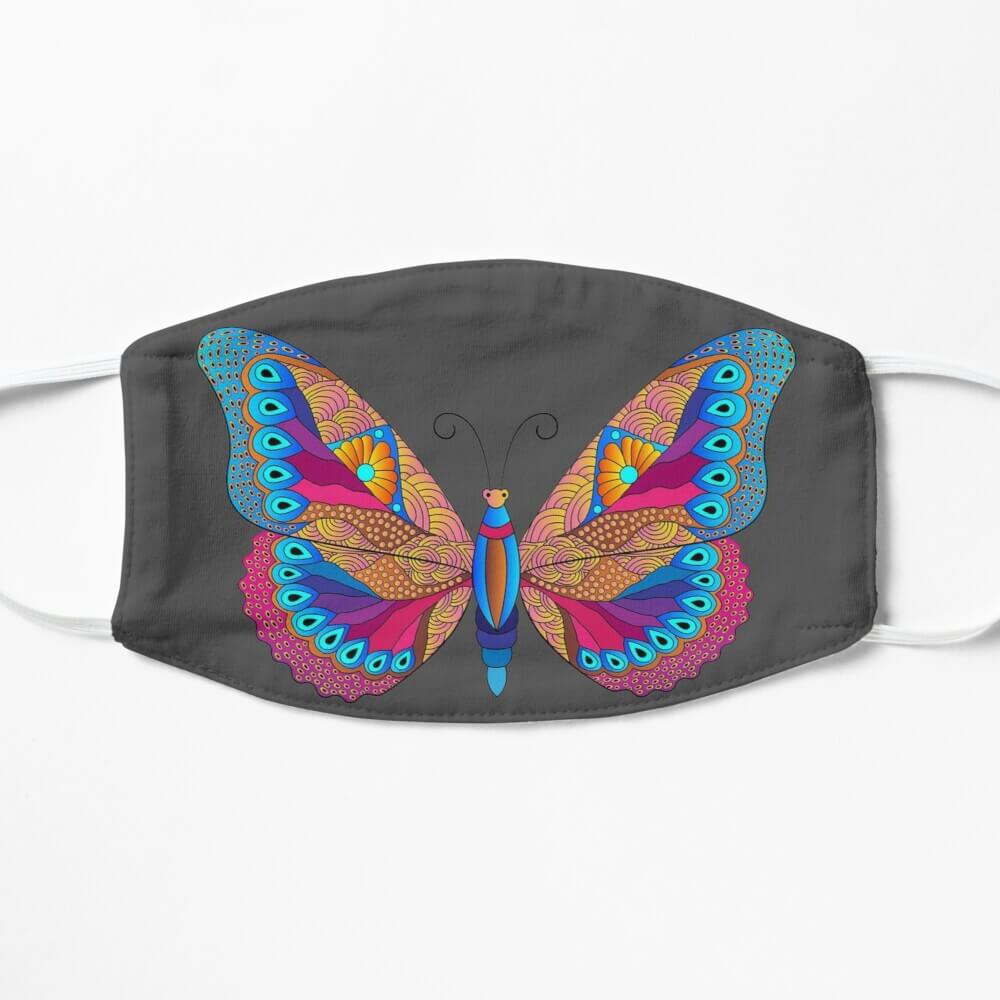 Mandala art is some of the most relaxing, vibrant and aesthetically pleasing in the world. If you have never treated yourself to a Mandala YouTube binge, we certainly recommend it! There bold, repetitive lines, the symmetry, and the bright colours make it more than a little bit pleasing on the eye. This particular design seems to combine the natural beauty of the butterfly, the uniqueness of the Mandala technique, and the colour scheme of a peacock to create the perfect face mask!
Going, Monroeing, Gone!
Created by Thealika, Italy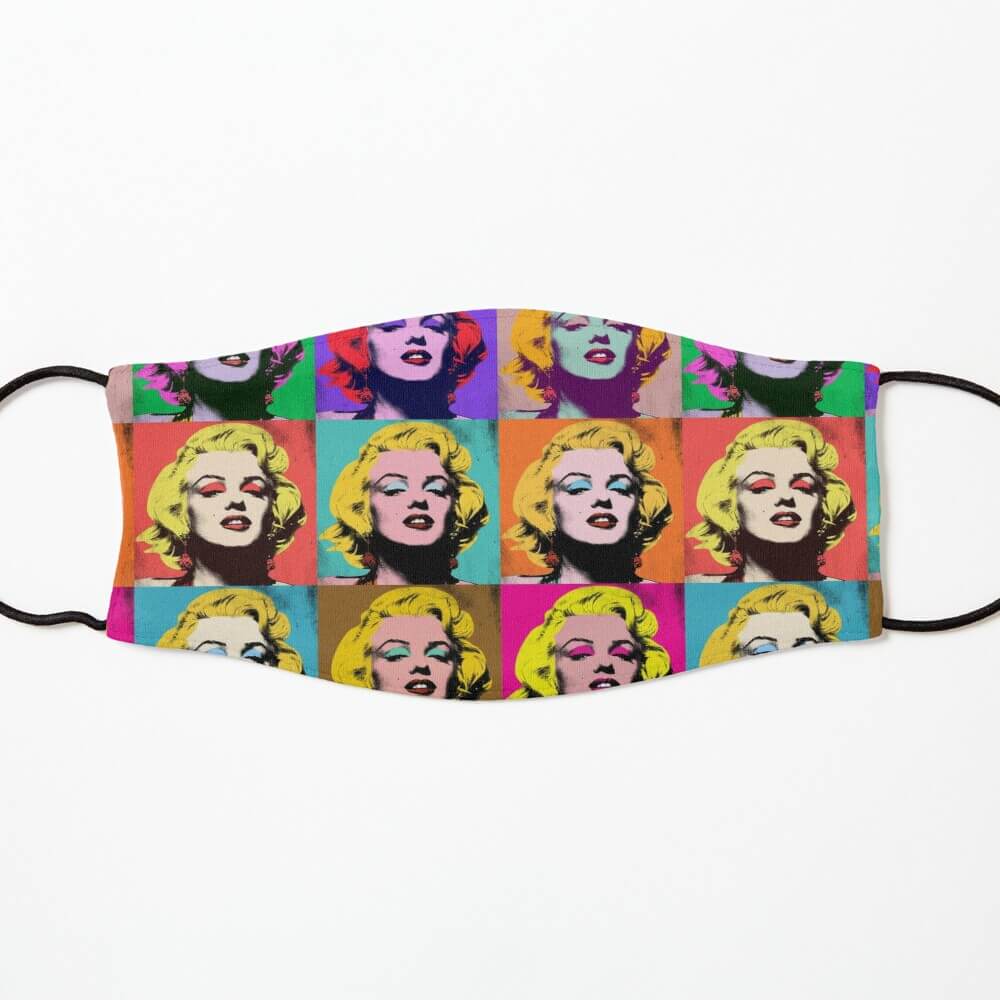 One of the most iconic images of the 1950s and 60s will forever be Marilyn Monroe. The actress, model and singer become synonymous with that time period and was at the forefront of changing opinions with regards to sexuality. Perhaps the most infamous Monroe look is the pop art montage that is still well used to this day. For those looking for a funky throwback to simpler pre-COVID times, this could be the one for you!
The Cute Animals Can Cure COVID!
Created by Devikurniasani, Indonesia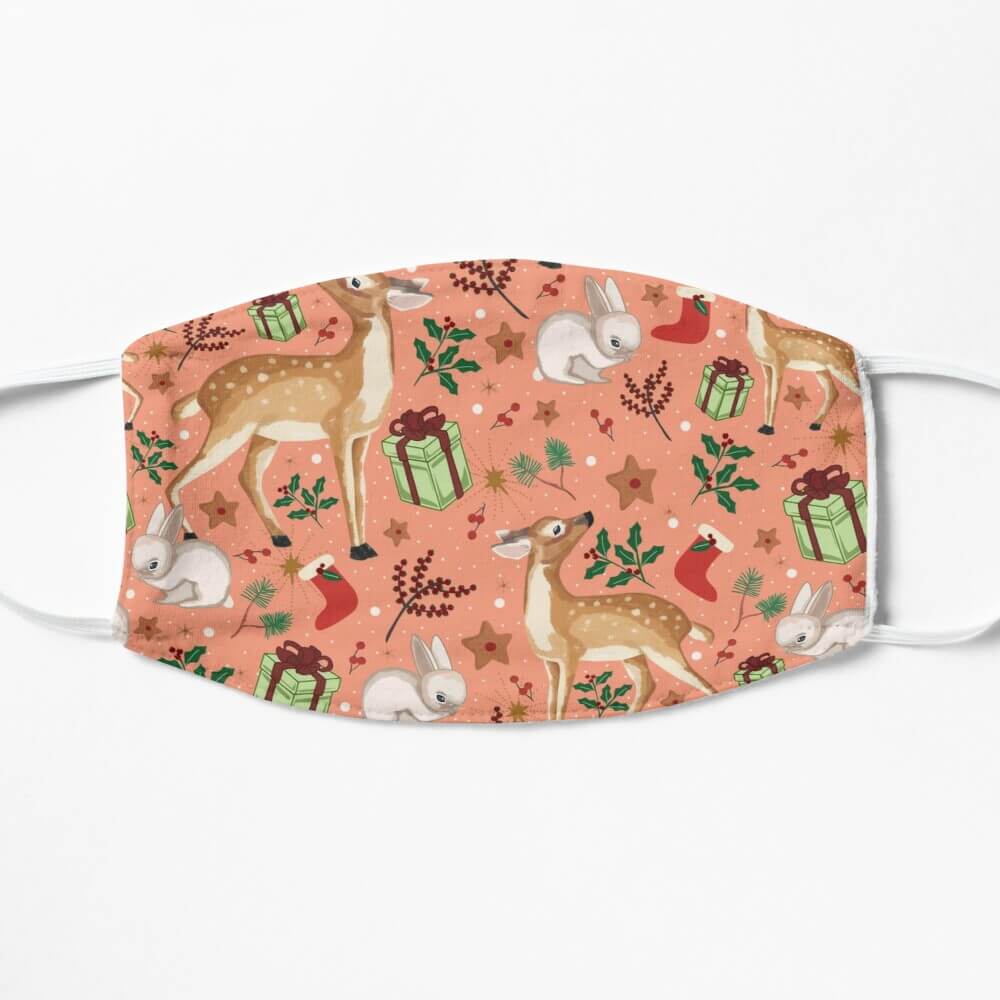 While we may not all have access to a COVID-19 cure just yet, I think we can all agree that cute animals are the next best thing! Baby rabbits and little Bambi deer are a sure-fire way to warm your soul in these cold winter months. Throw in a festive design and the promise of presents and we have ourselves a hit face mask! Who knew you could sum up the festive season in just a few simple pics!?
Which face mask designs from our list are your favorites? We'd love to hear from you in the comments section.